There is a rumor that the west coast of the USA is the "best coast," but which bucket list cities and places should you travel to first? Since so many read and commented on the 25 bucket list east coast cities I thought I'd spread the love and share my favorite 25 bucket list places to see on the West Coast of the USA. These places go beyond the usual cities and include some stunning national parks! I also tried to not just list out every California beach town, even thought four out of five of the most visited West Coast cities in the US are in California according to WorldAtlas. In order the most visited west coast cities are: 1. Orange County, 2. Los Angeles, 3. Las Vegas, Nevada, 4. San Diego, and 5. San Francisco. Let me know in the comments below which place is your favorite on the west coast?
1. San Diego, California
One of my favorite cities in California is San Diego for its delicious Mexican food, gorgeous beaches and great weather year-round. If you're willing to compromise on the weather a close second is San Francisco.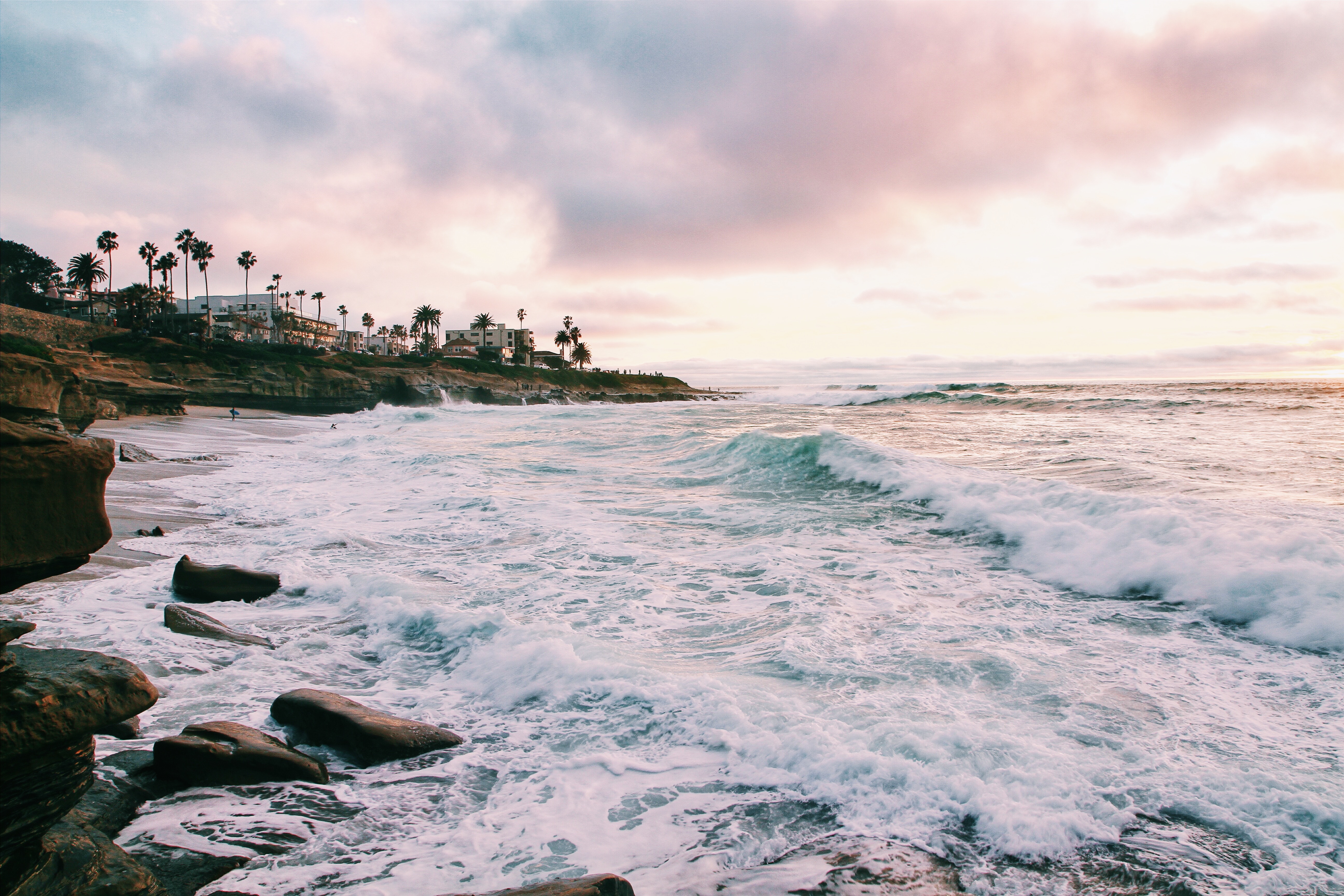 2. San Francisco, California
San Francisco has been nicknamed "America's most beautiful city" and for good reason! The adorable Victorian homes, easy access to parks and beaches and vintage cable cars make this city one of my favorites in all of the USA! The Golden Gate Bridge is one of the most stunning bridges and even the fog has a name and Instagram: Karl. The food scene is incredible and the city boasts the largest and oldest Chinatown and Japantown in the USA. Read next the Top SF Instagram Spots or the Ultimate Guide to San Francisco.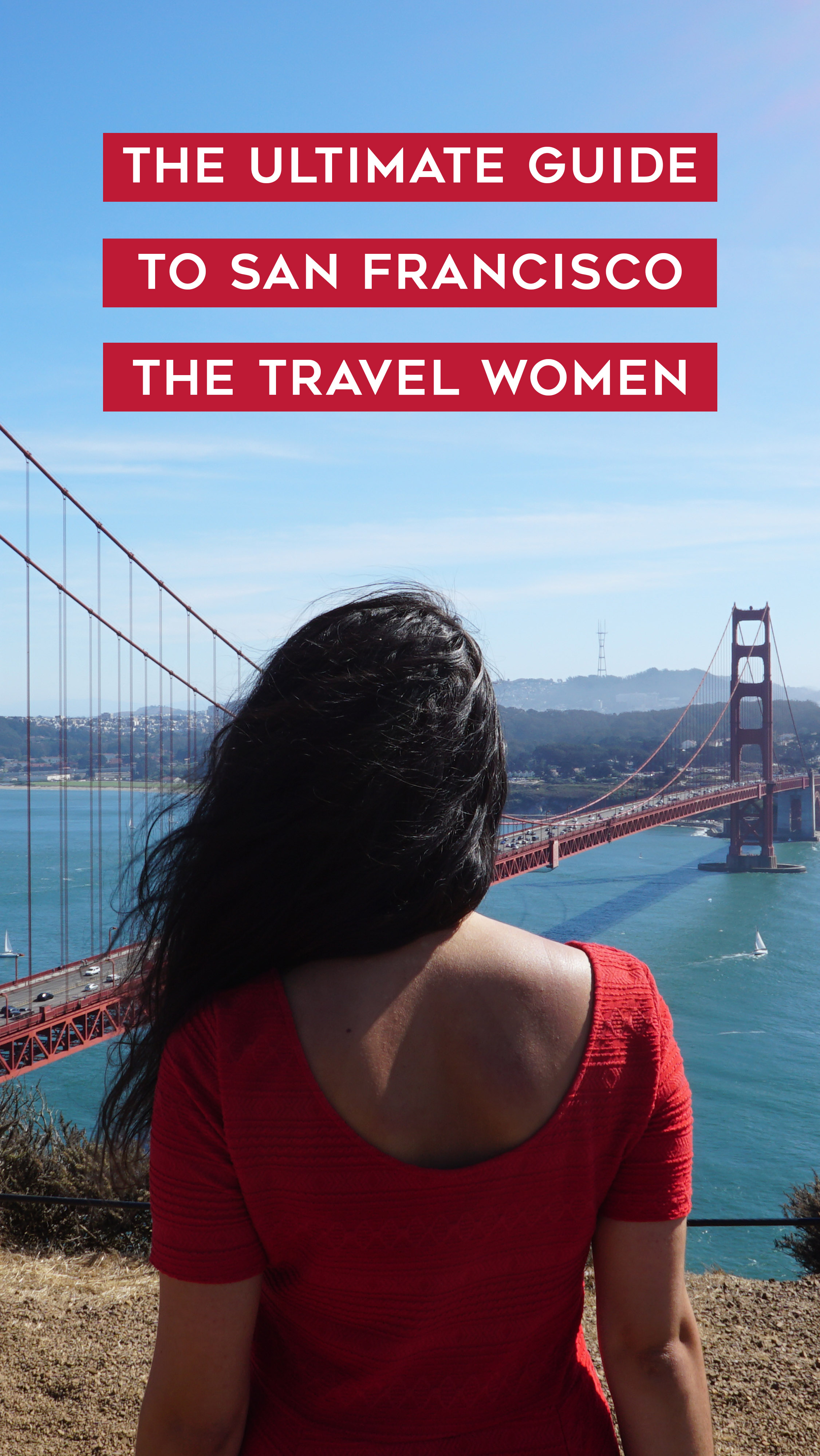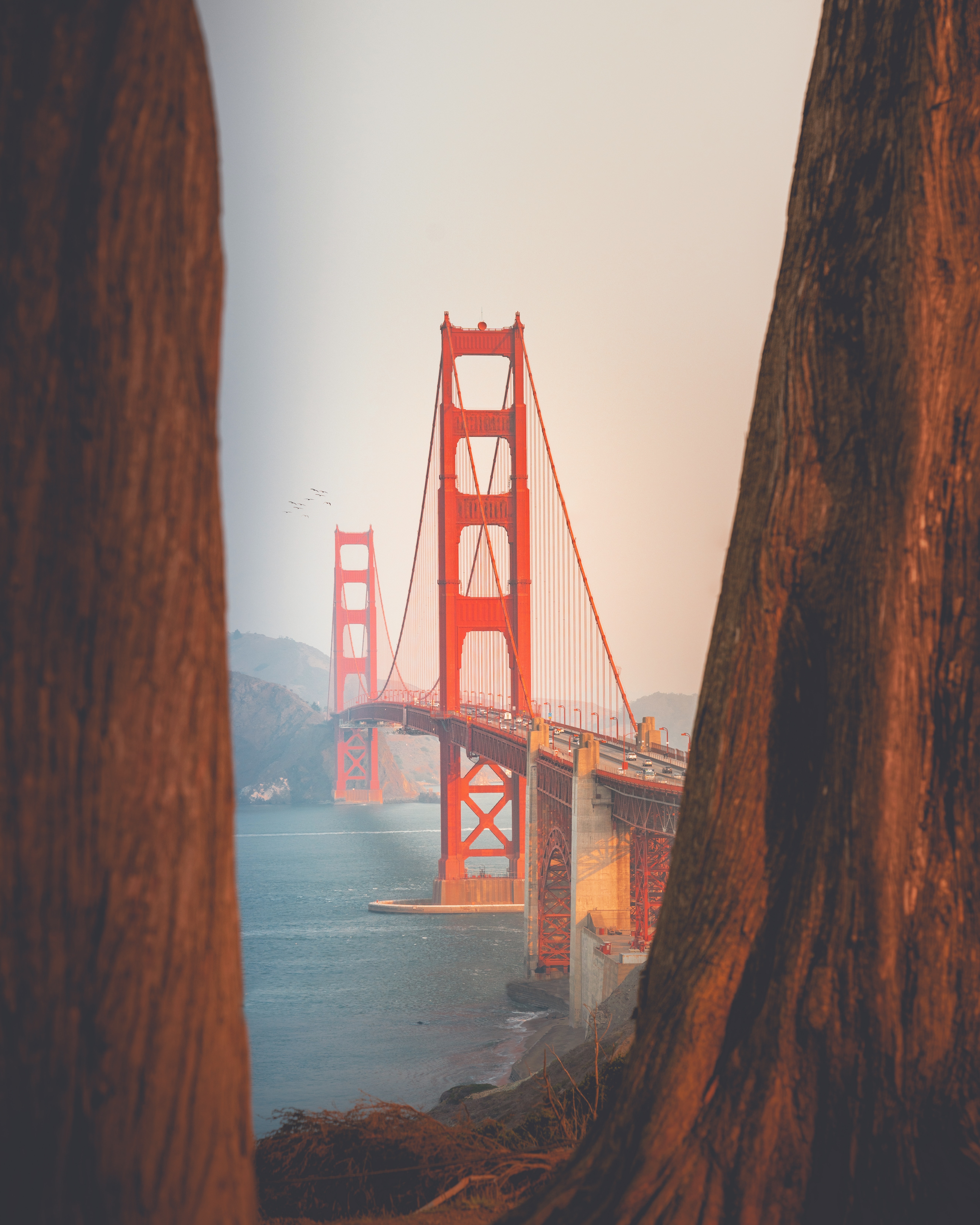 3. Honolulu, Hawaii
Hawaii is a U.S. state and volcanic archipelago of 19 islands and atolls in the Pacific Ocean. Hawaii's biggest city and capital is Honolulu home to Pearl Harbor, Makapuu Point, and one of the most famous beaches Waikiki Beach.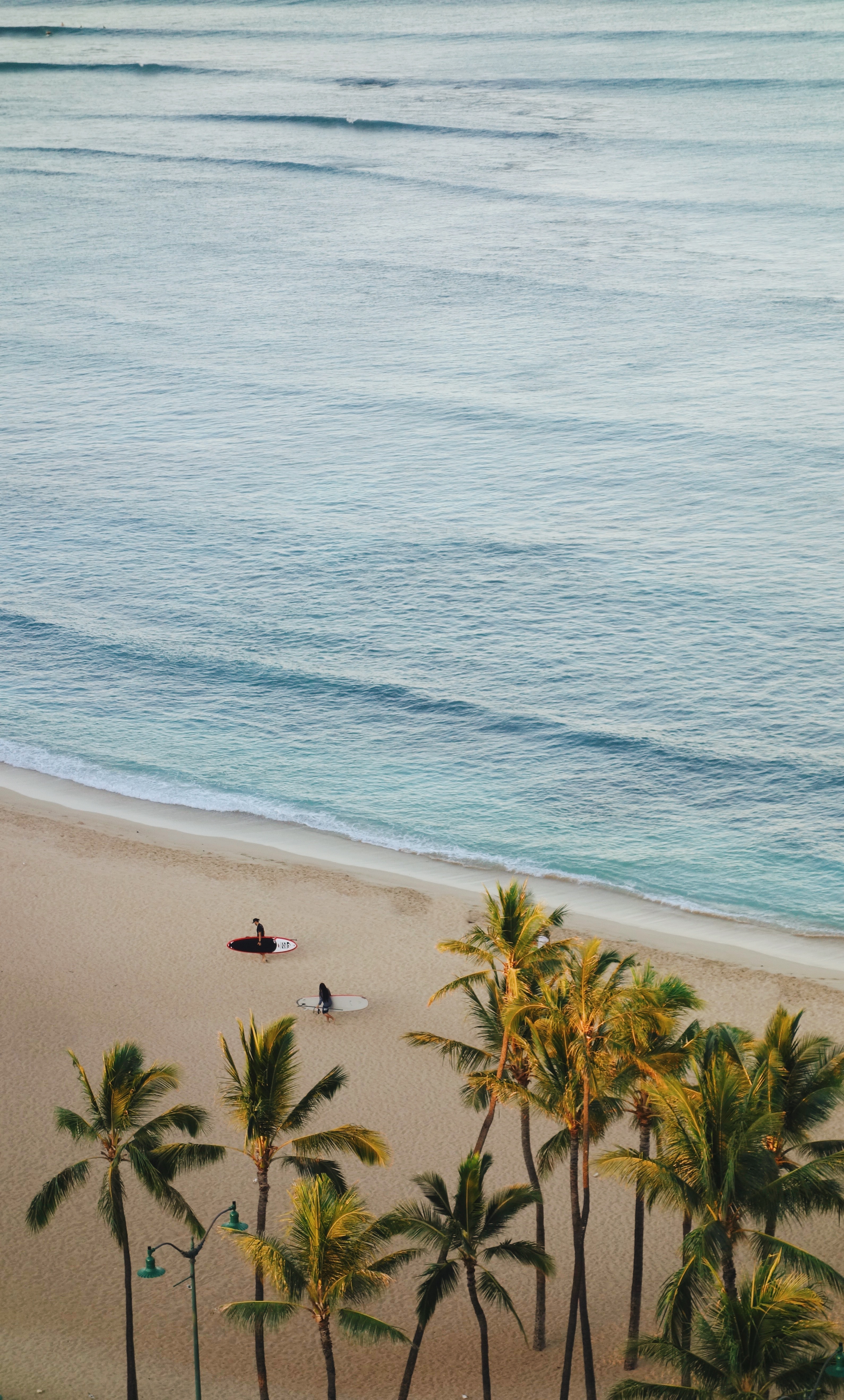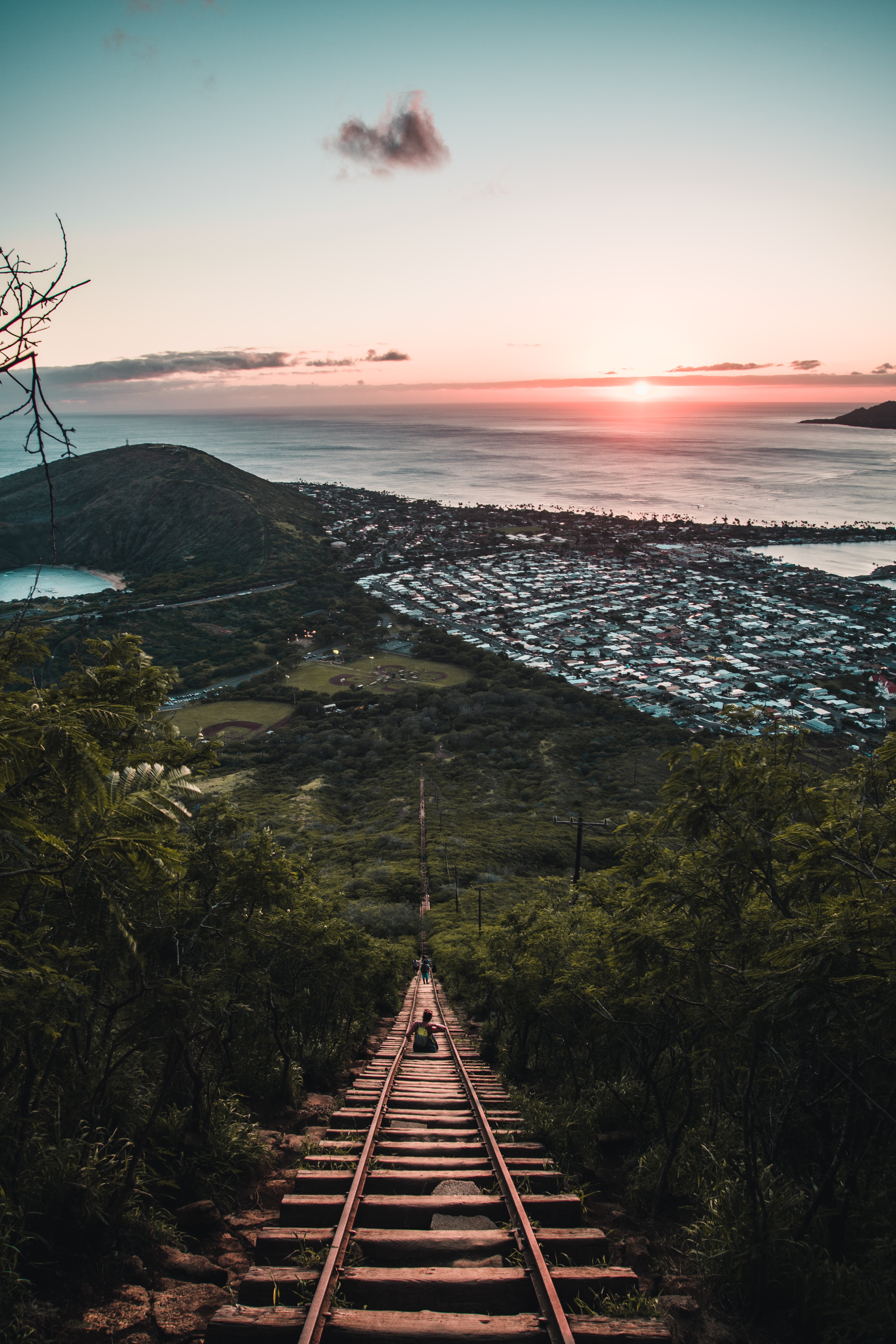 4. Yosemite National Park, California
Yosemite National Park is one of my favorite national parks for its easily accessible adventures and hikes. There you can see the highest waterfall in North America: Yosemite Falls, the famous vertical rock: El Capitan, and the largest organisms ever: the giant sequoias.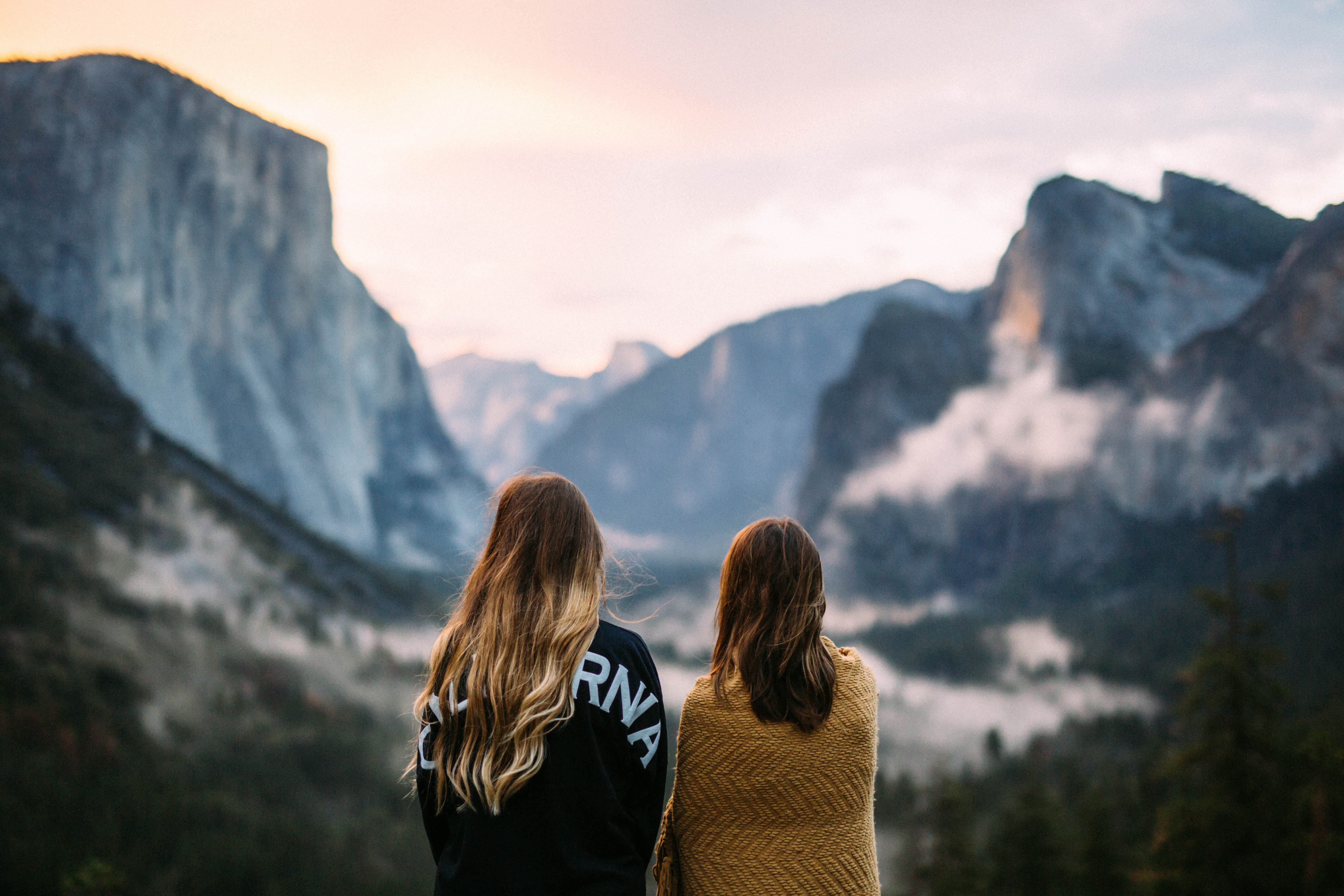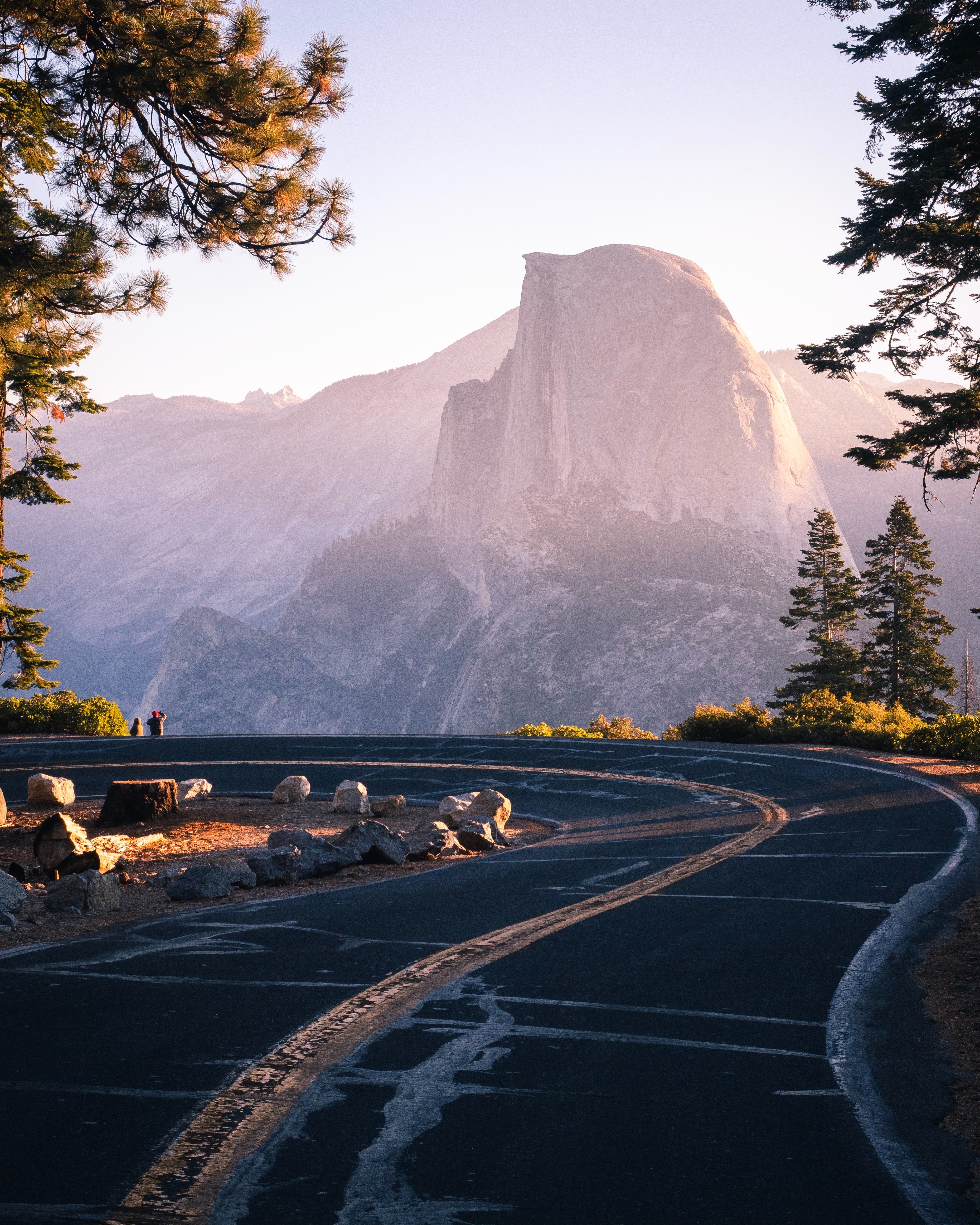 5. Palm Springs, California
Palm Springs is best known as a wellness destination but now is a photographer's heaven with the best retro vibes. It is an easy road trip from LA on the way to Joshua Tree.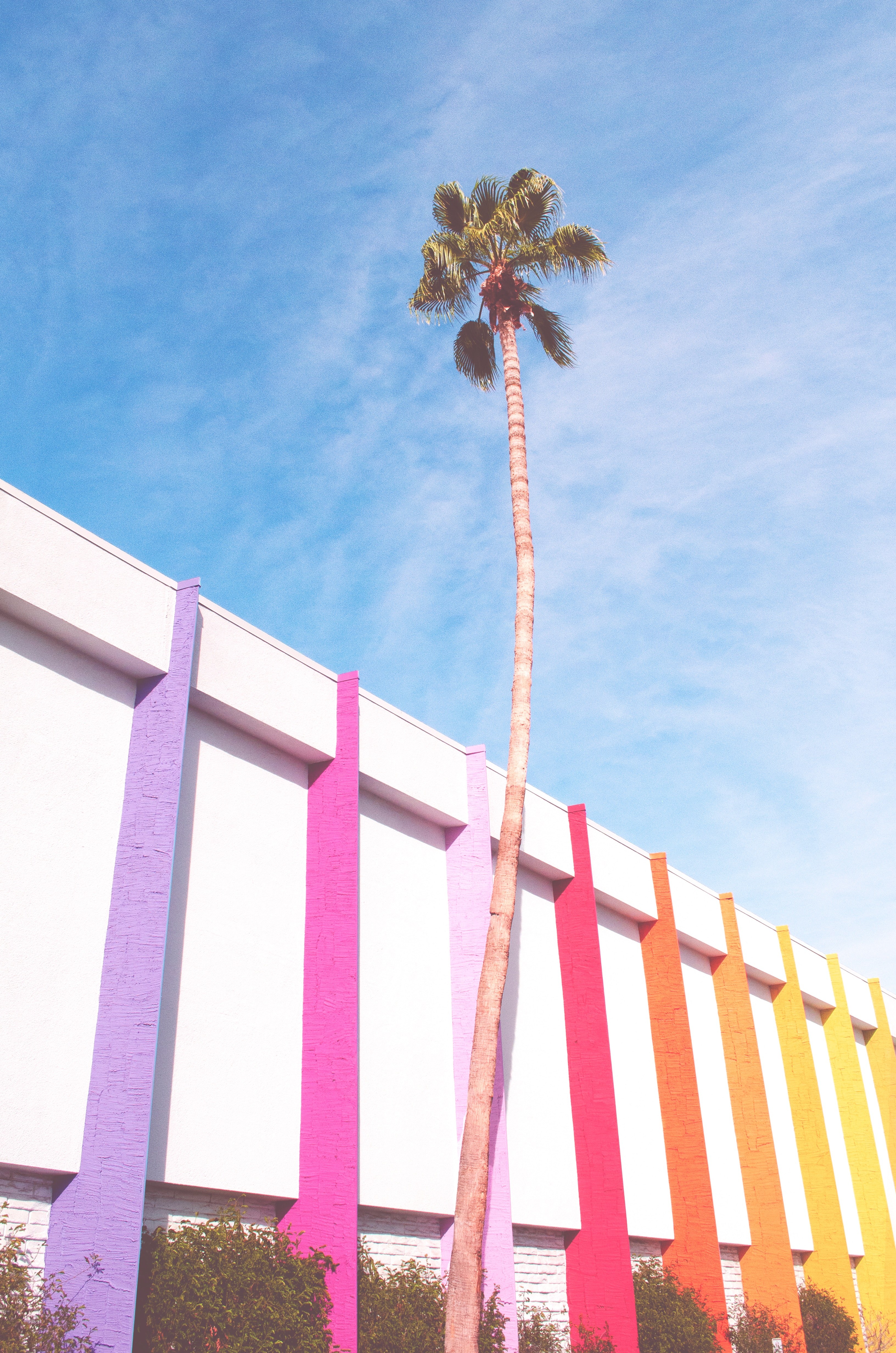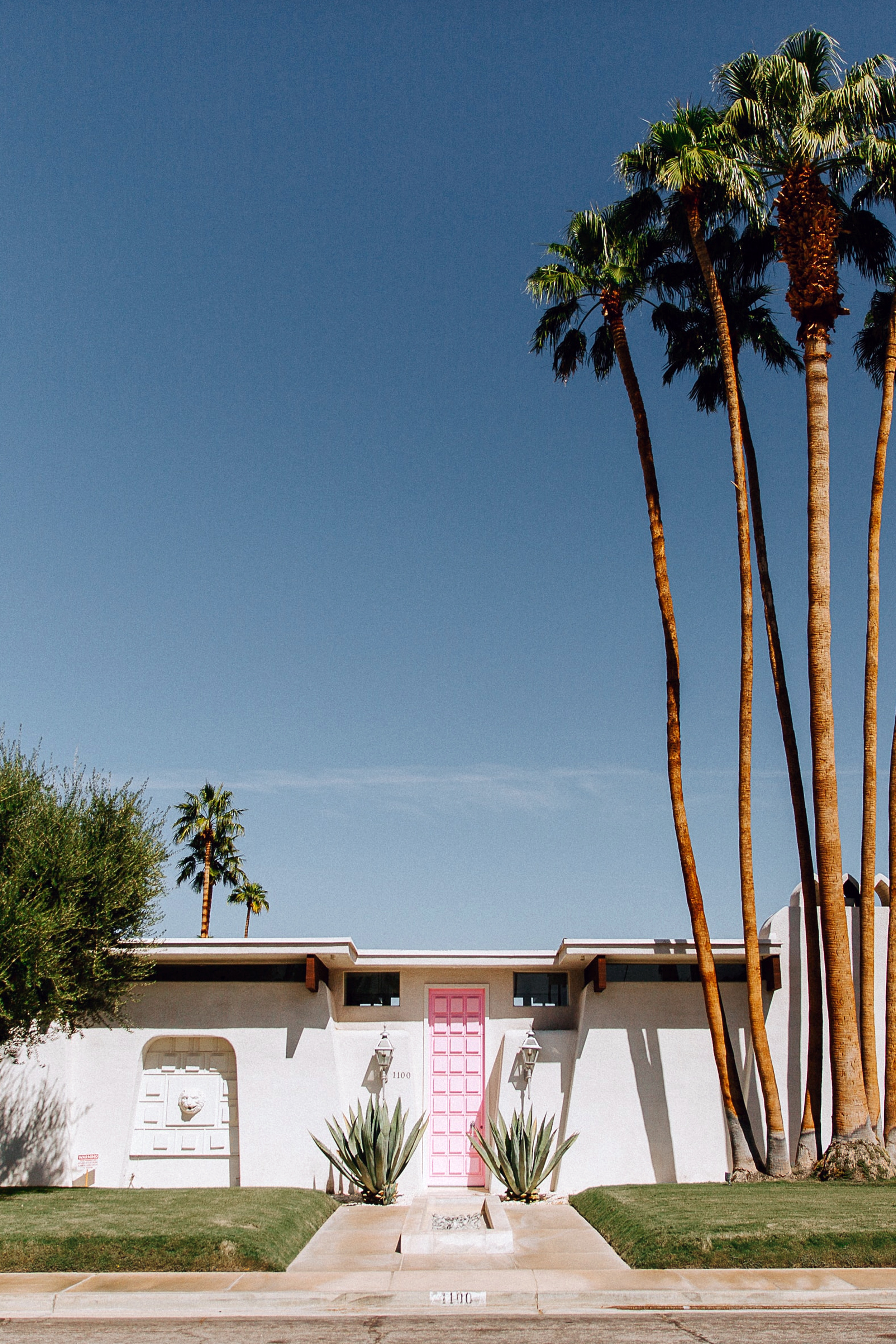 6. Joshua Tree National Park, California
Joshua Tree is an ancient desert park and the closest national park to both Los Angeles and San Diego. It is known as "JT" by the locals and "JTree" by climbers. In addition to seeing the otherworldly Joshua trees you can visit sights like Intersection Rock and Arch Rock.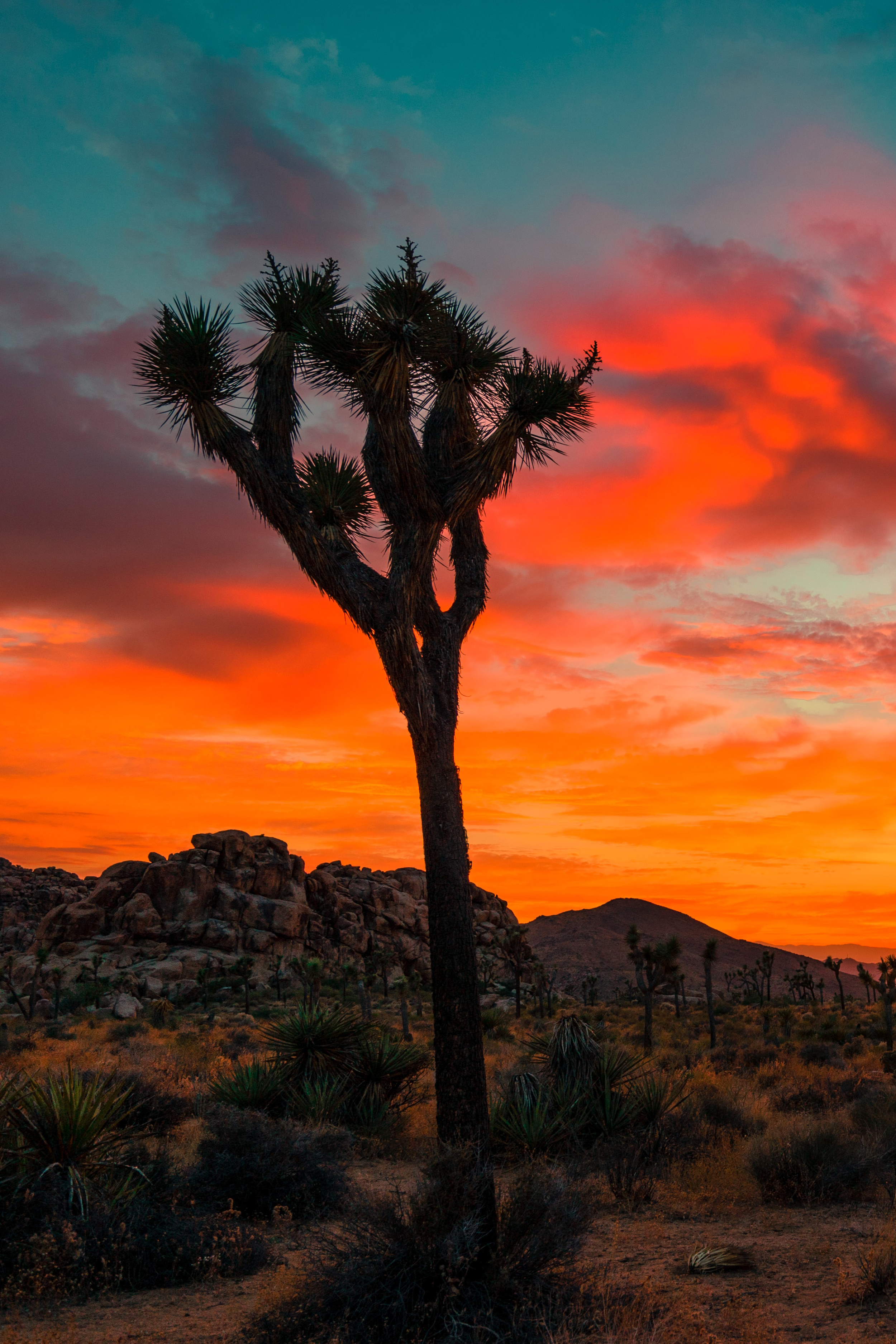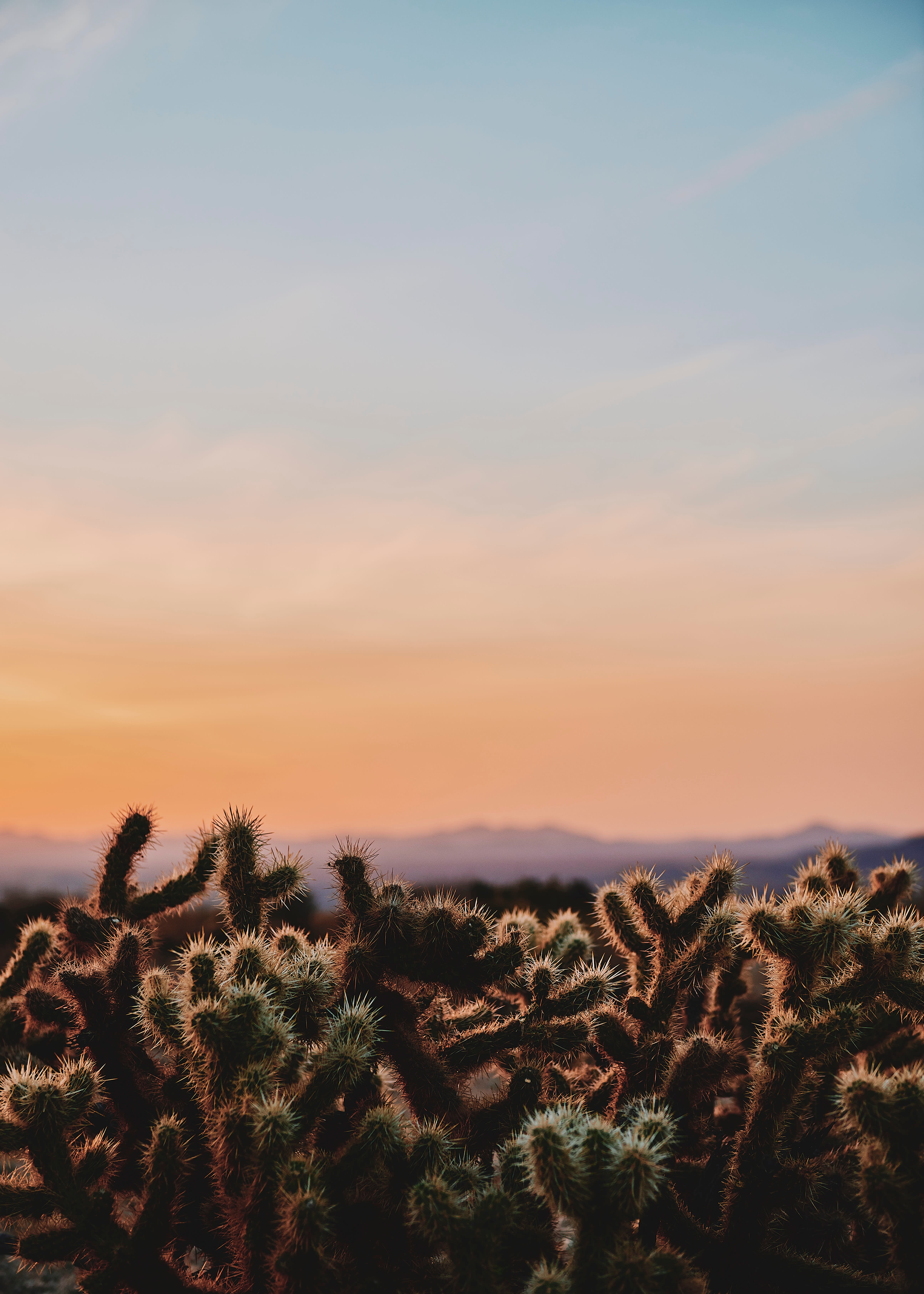 7. Zion National Park, Utah
One of Utah's five national parks, Zion National Park is Utahs first national park. Explore caves, canyons, red rock sandstone and even canyoneering. This unique form of adventure combines hiking with rappelling and swimming through places like The Narrows where you will wade upstream.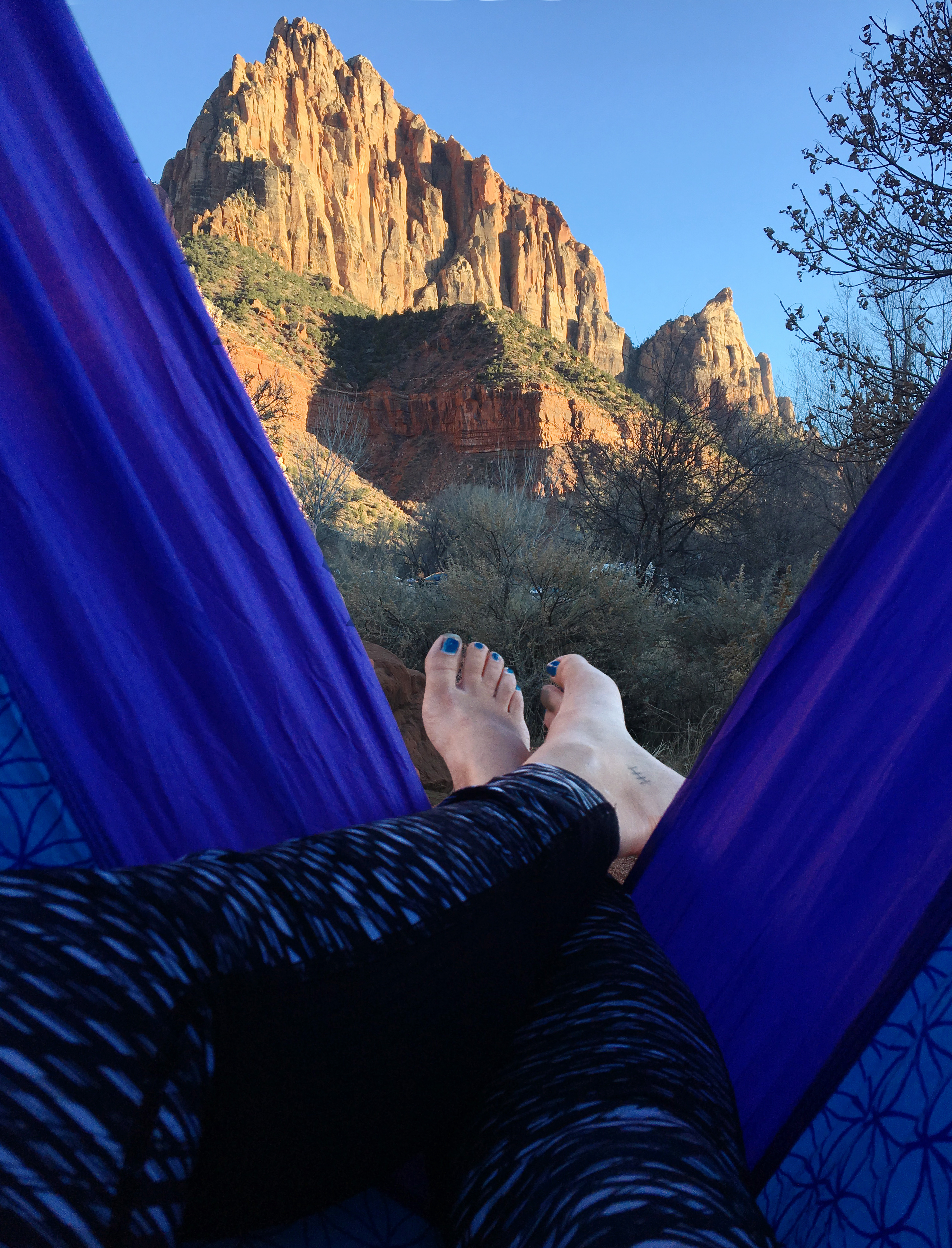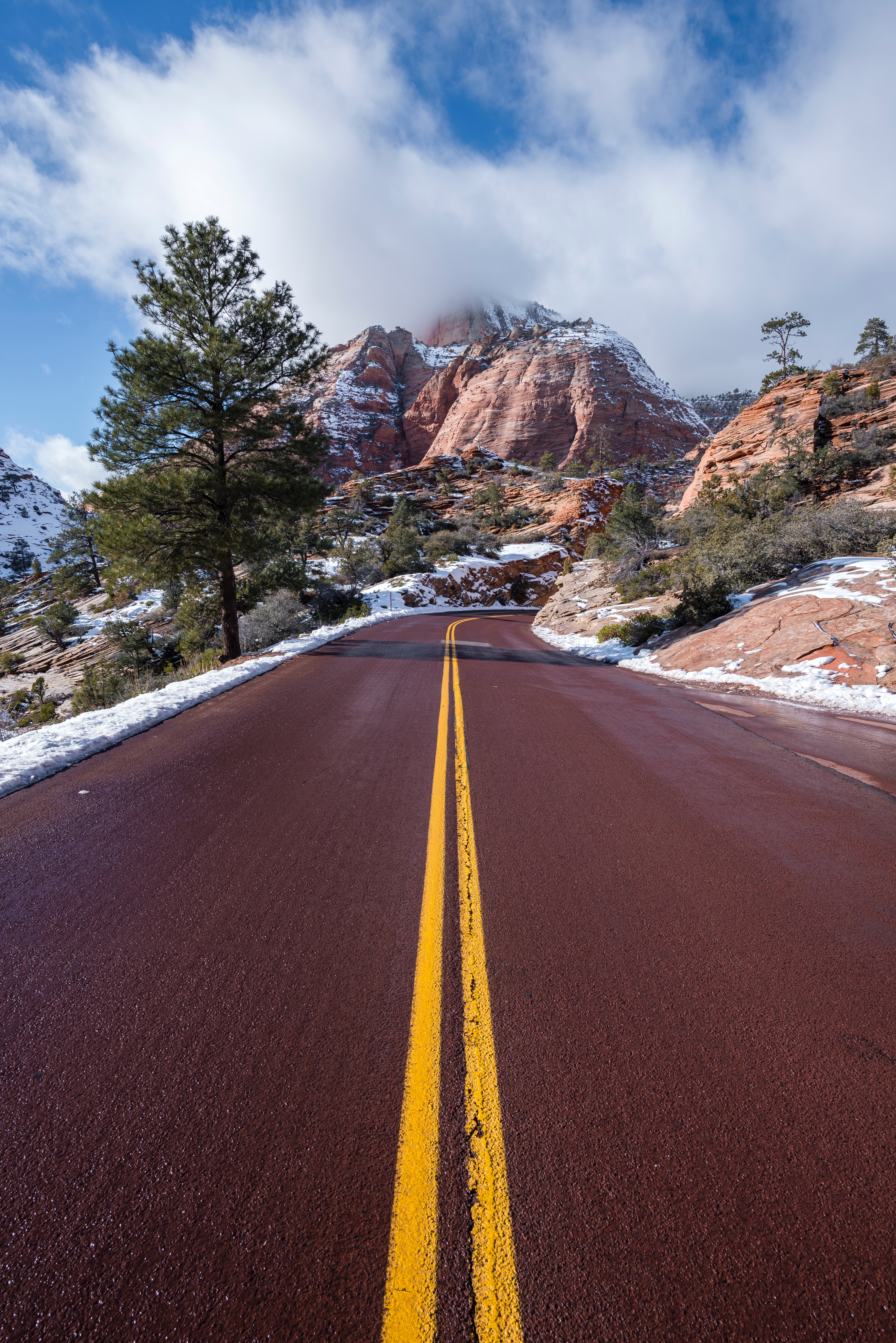 8. Arches National Park, Utah
Wander through 75K acres of orange sandstone, canyons and over 2,000 arches that give this park its name. A few of the most famous sights include the Delicate Arch, Fiery Furnace, and the Double Arch.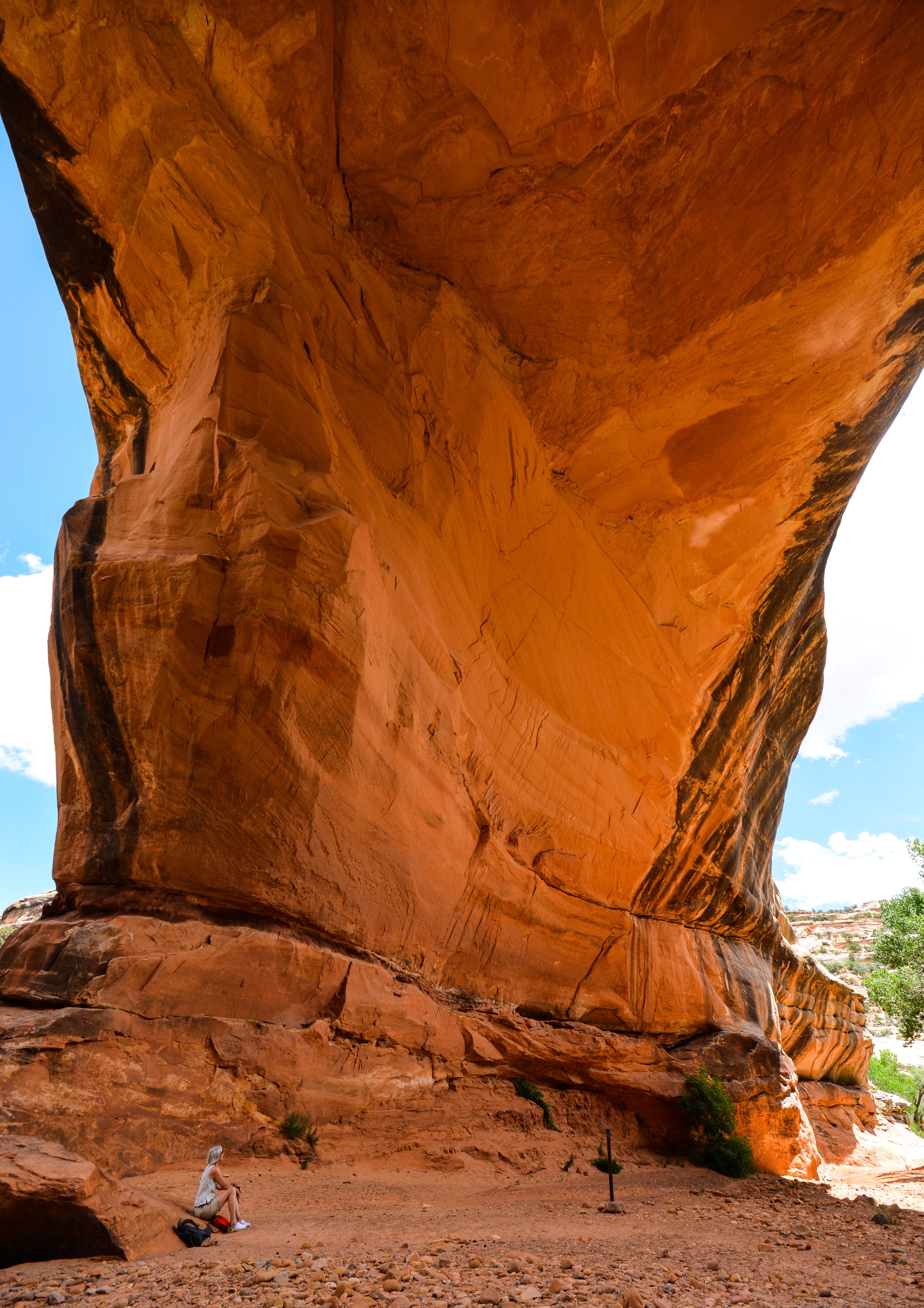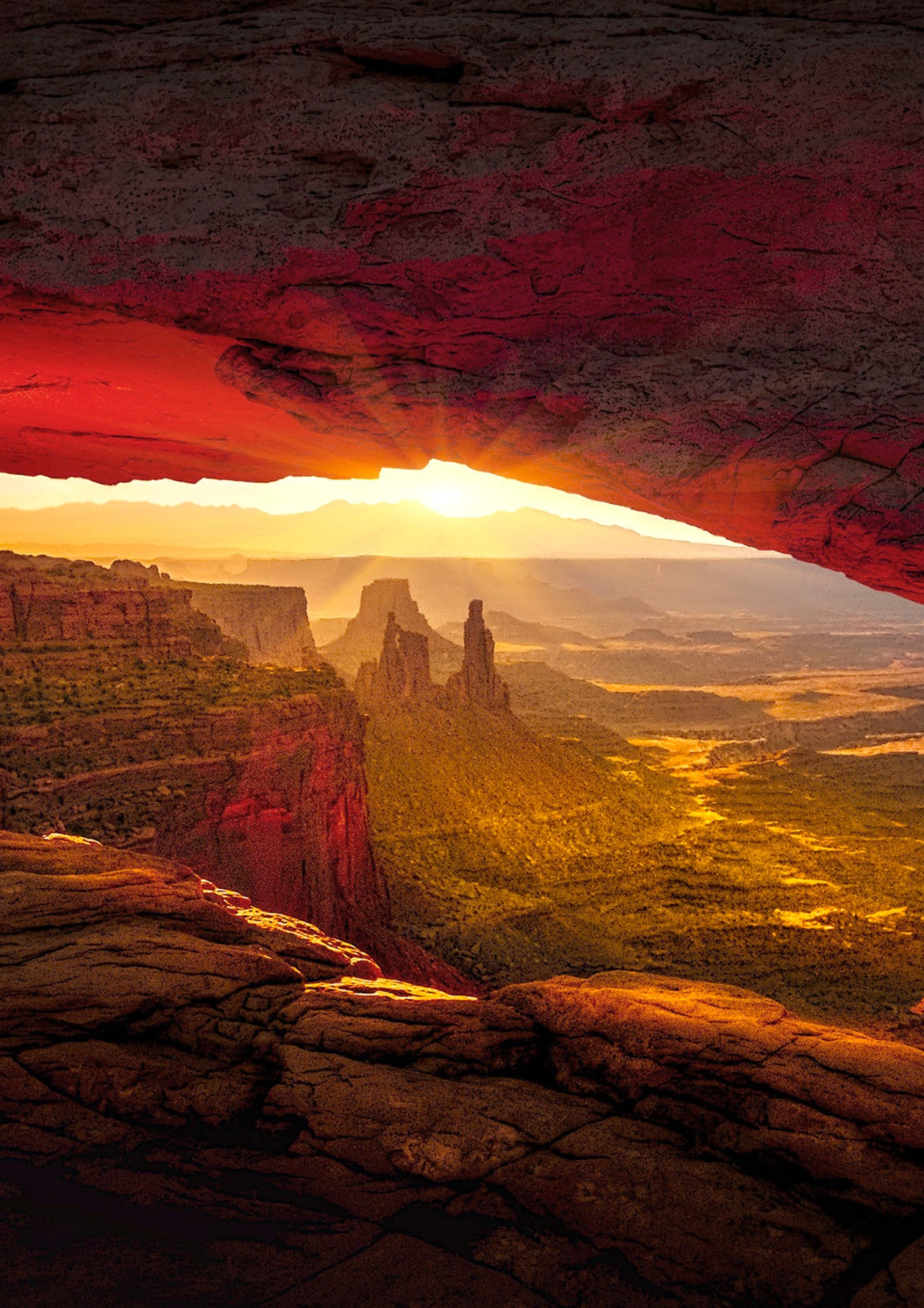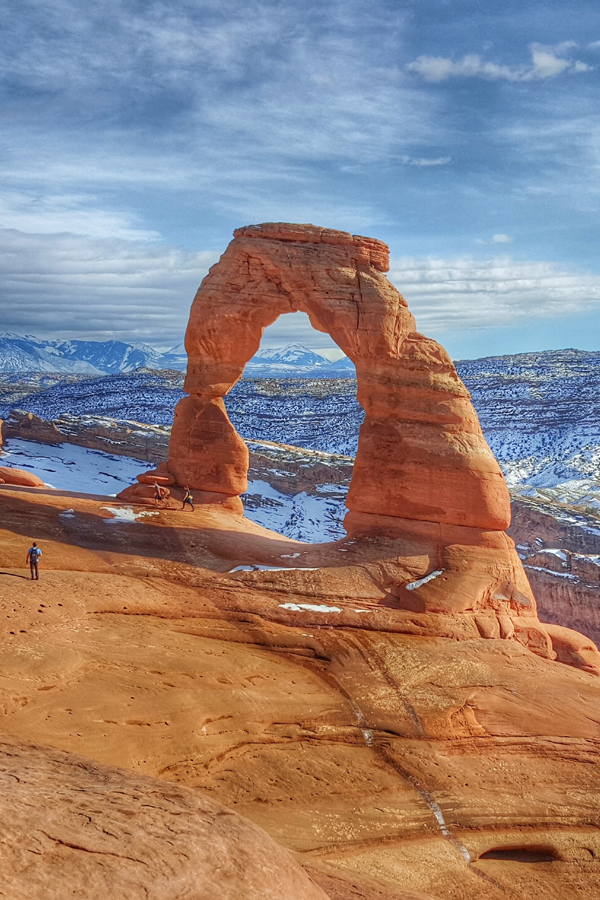 9. Los Angeles, California
Hollywood and Los Angeles is well-represented in famous films, but imagine walking down the Hollywood Walk of Fame? Could there be anything more iconic and bucket list worthy? It's lower on the list probably just because it can be overcrowded for its warm Southern California weather and I'm a little biased coming from New York, but it is worth a visit. If you don't know where to start here are 11 top things to do in Los Angeles.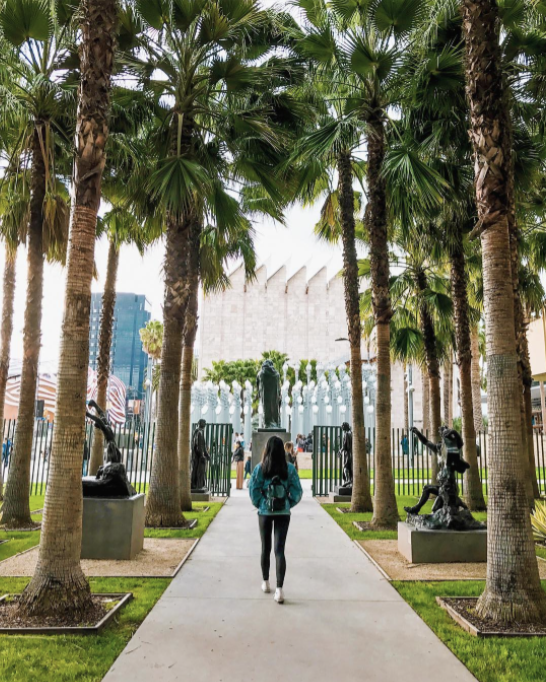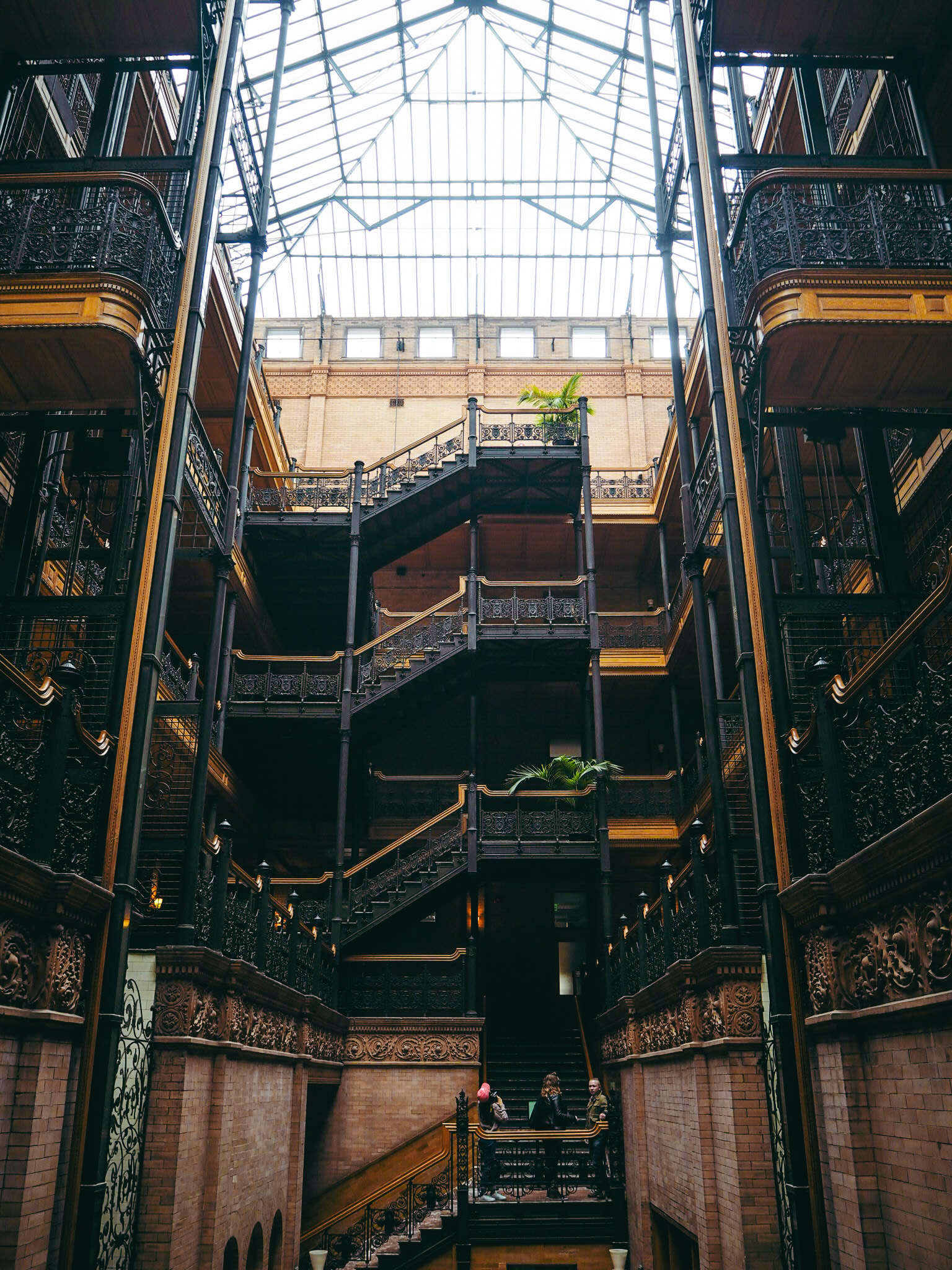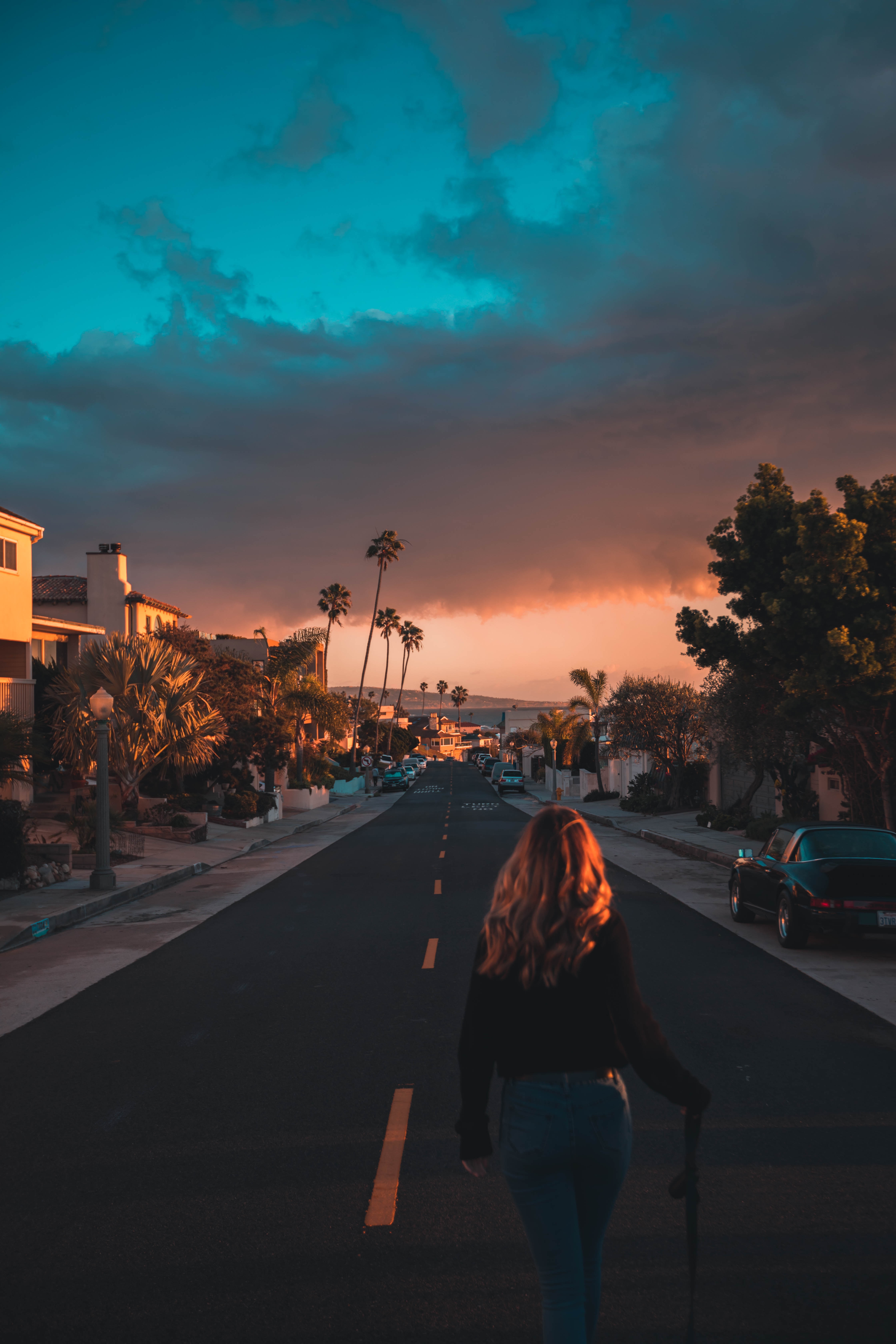 10. Portland, Oregon
If you have ever watched the show Portlandia you know this hipster city lives its motto to "keep Portland weird" year-round. This quirky city is packed with microbreweries, coffee shops and bookstores filled with zines. The Pacific Northwest city is nestled close to nature and parks in every direction.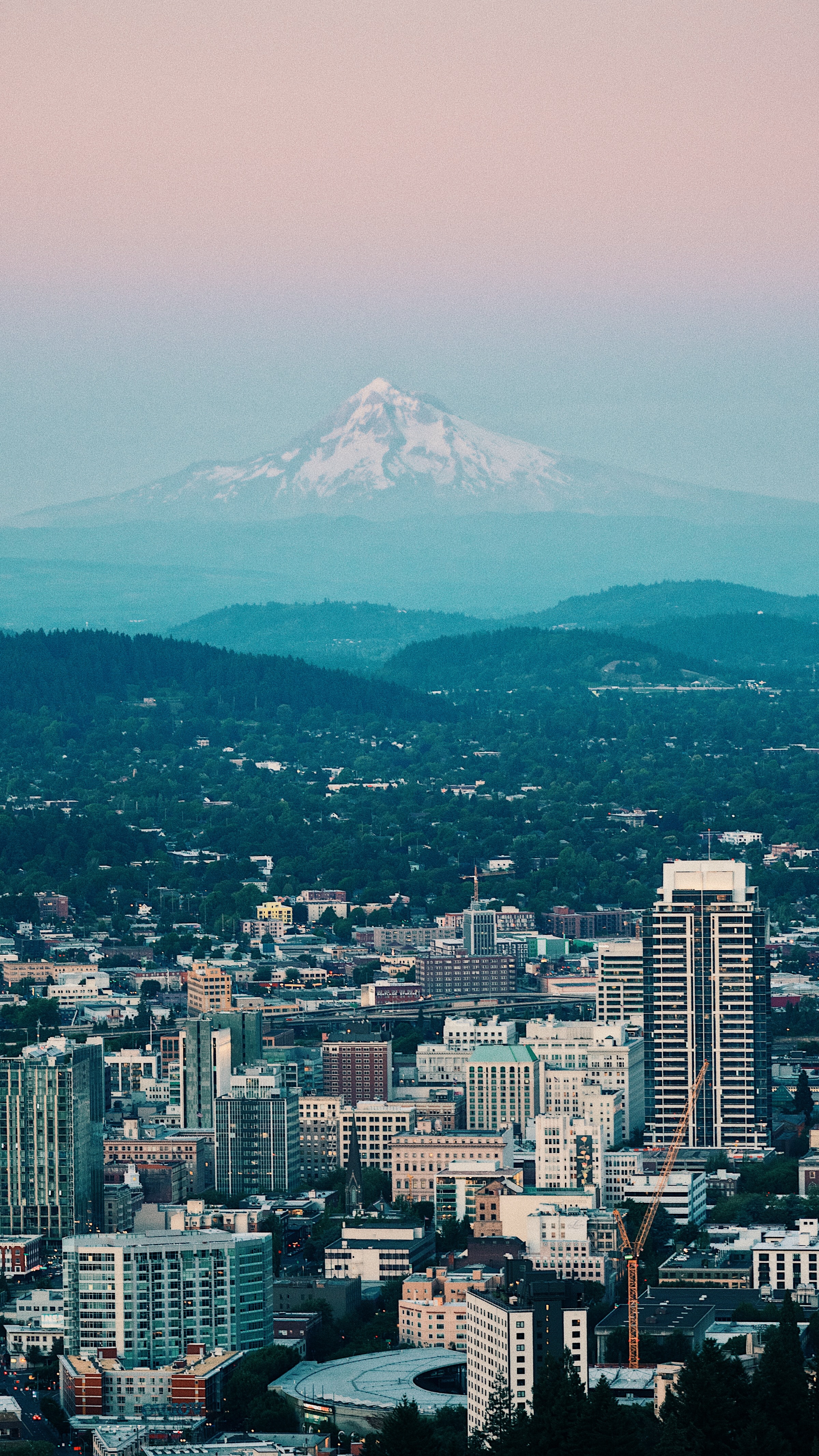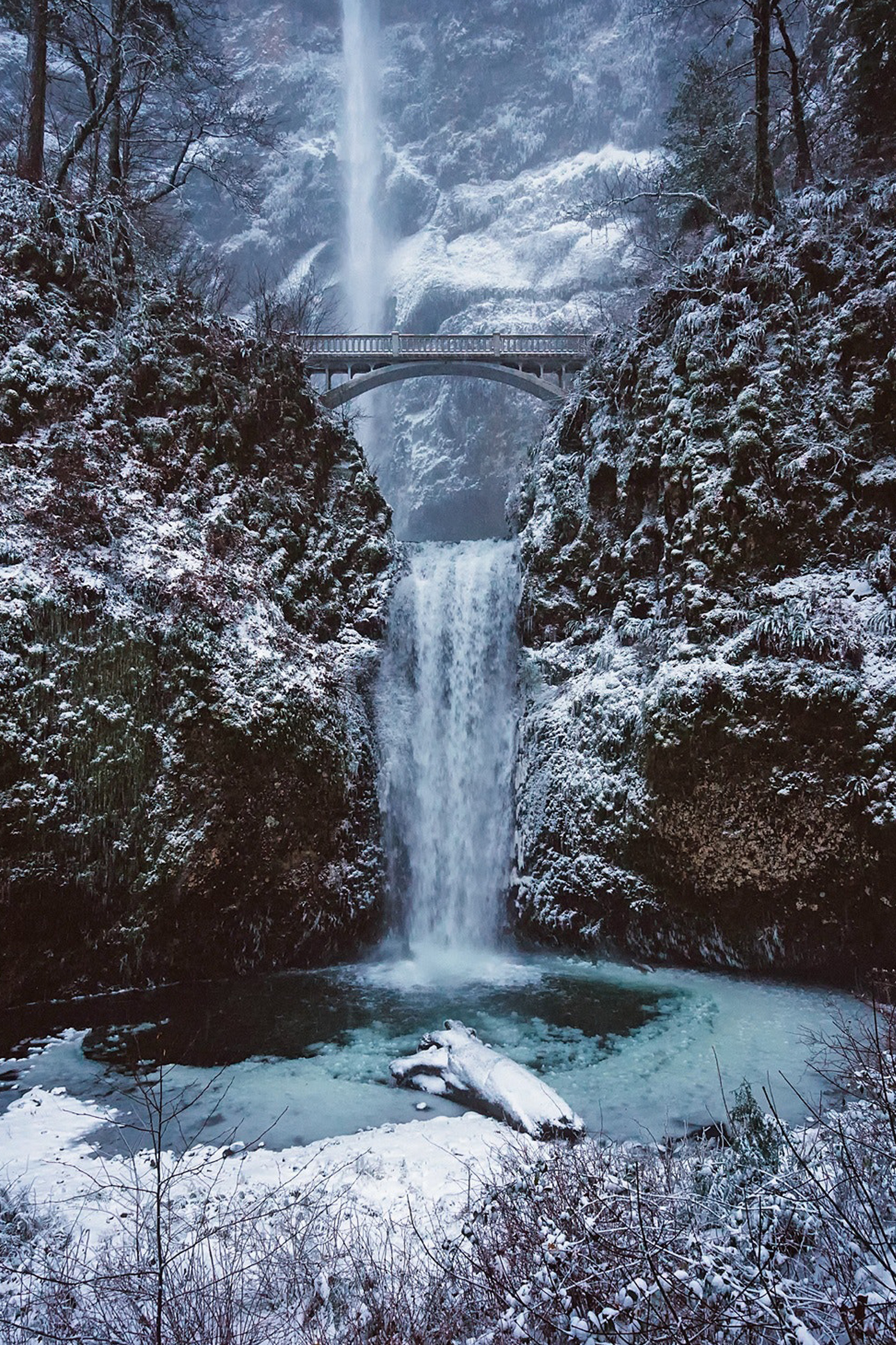 11. Seattle, Washington
About a 3-hour drive north you will arrive in Seattle, Washington. From the Space Needle to the Farmer's market and Chihuly Garden and Glass there is so much to do and see in Portland. Like Portland it also has some weird attractions like the Fremont Troll, Gas Works Park, and the Gum Wall in Post Alley.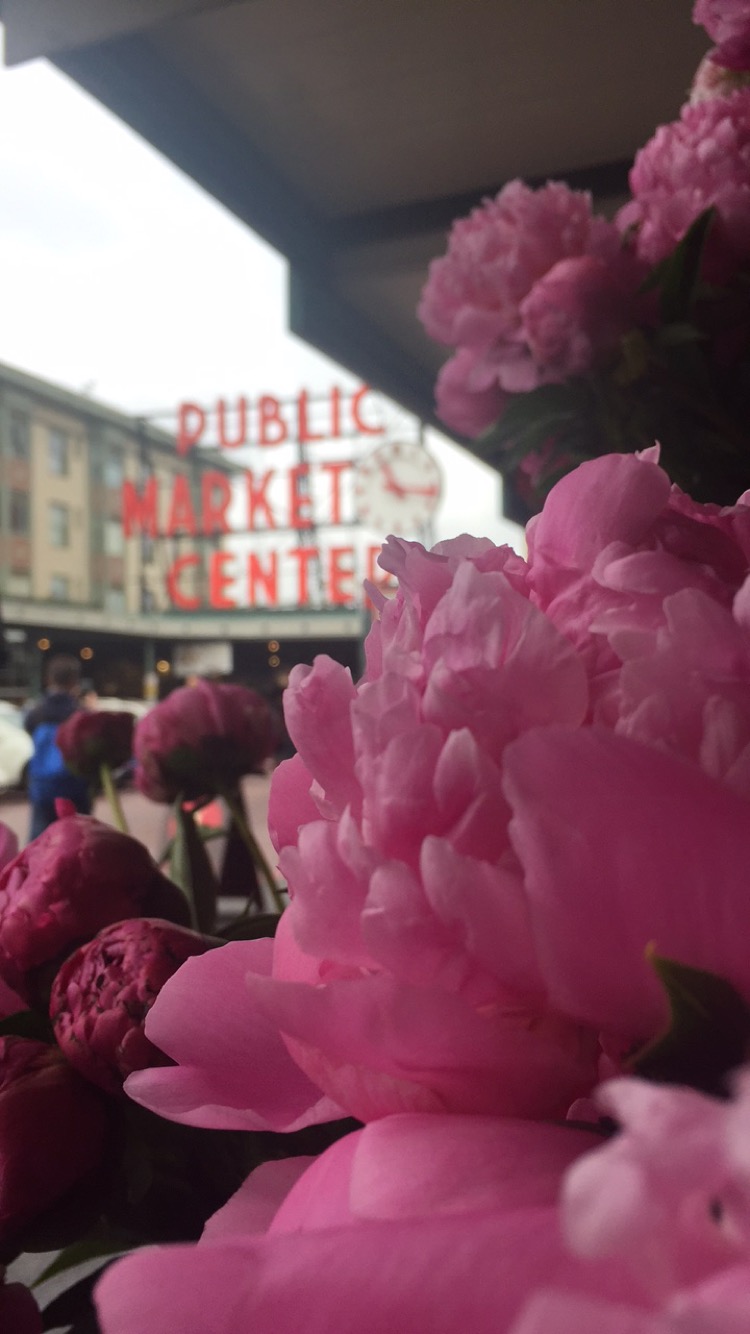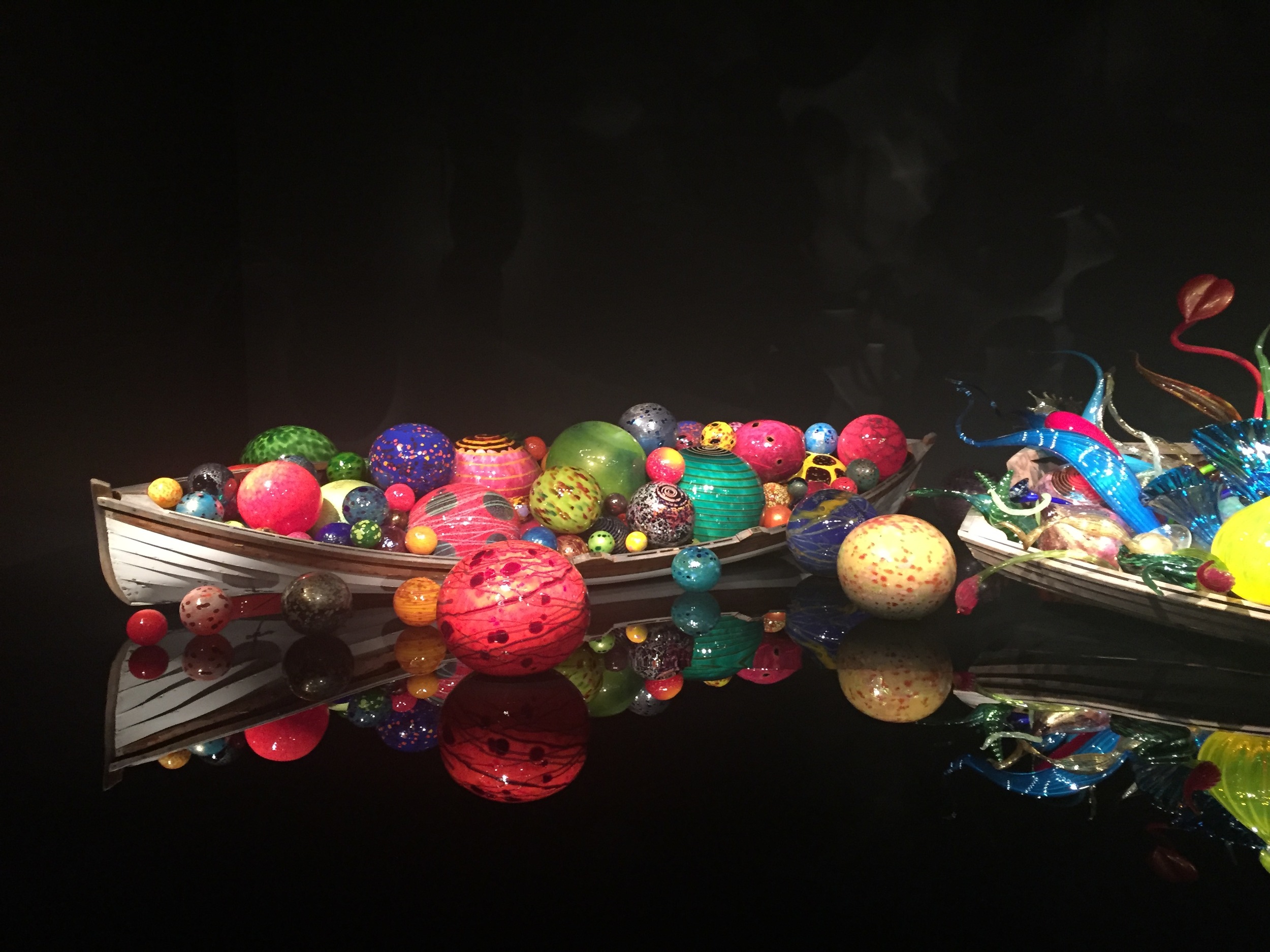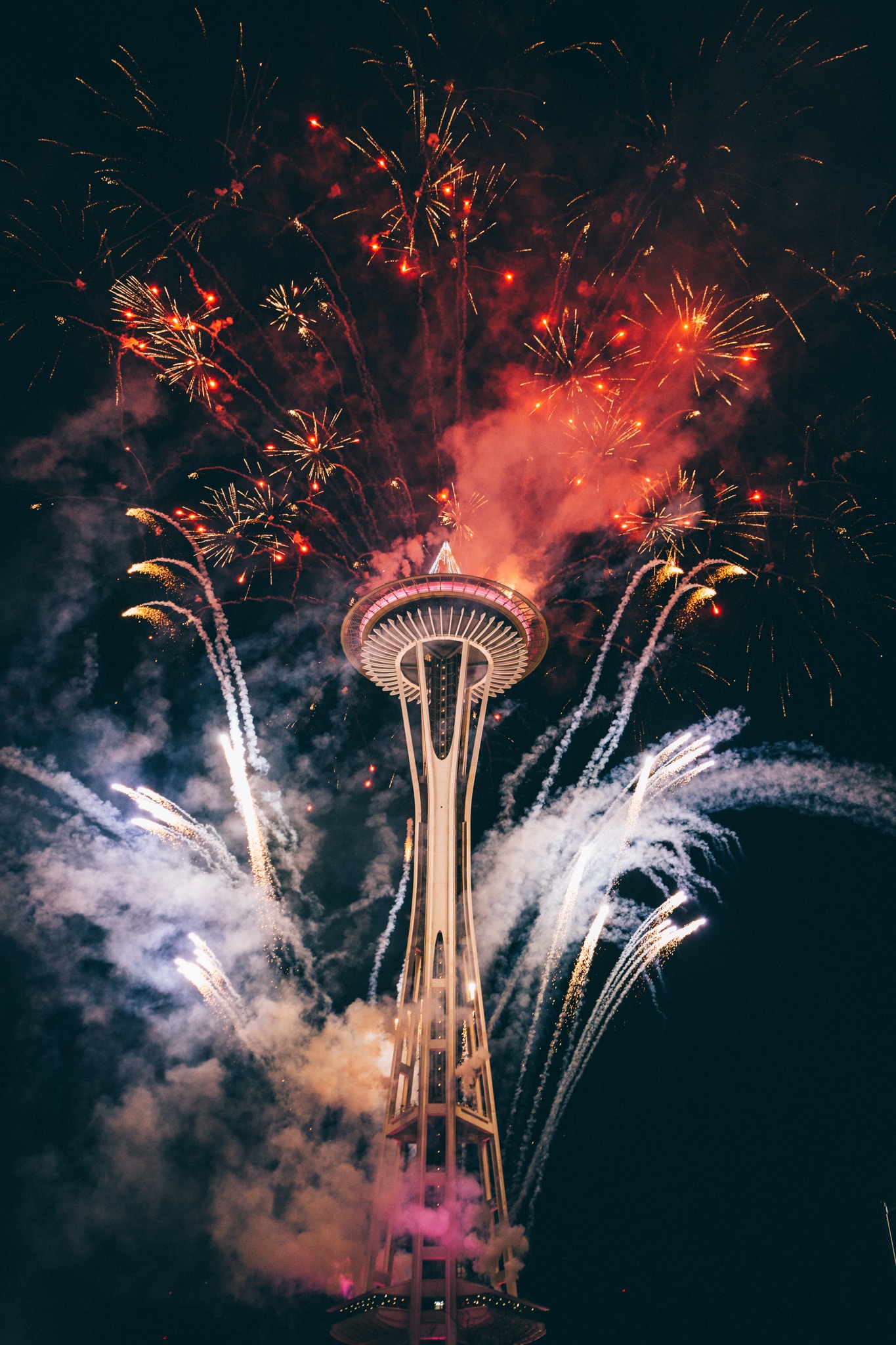 12. Yellowstone is in Wyoming, Idaho and Montana
Yellowstone was not only the first declared National Park in the USA, but in the world! It is famous for its Old Faithful Geyser, Tower Fall waterfall and Hot Springs Terraces.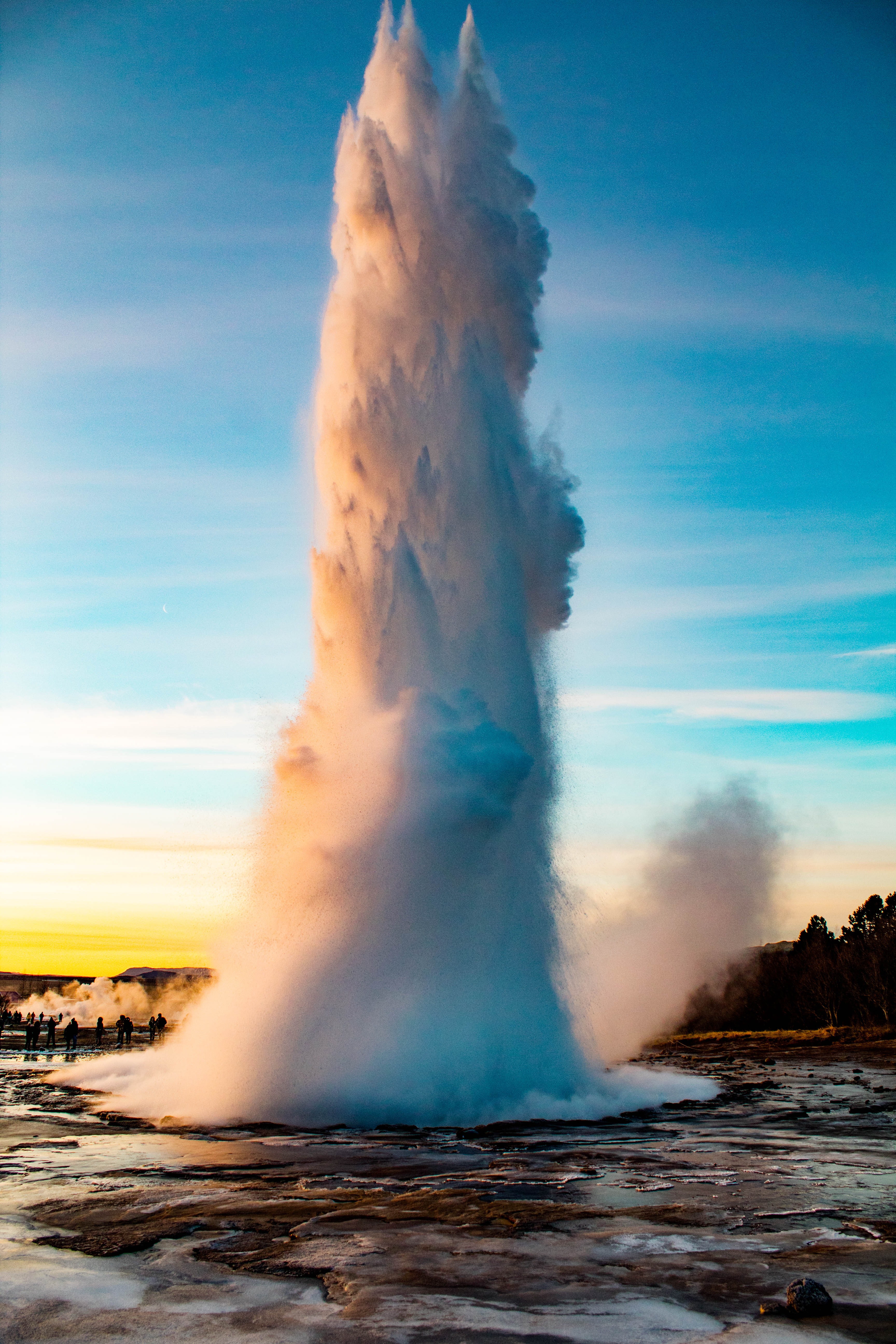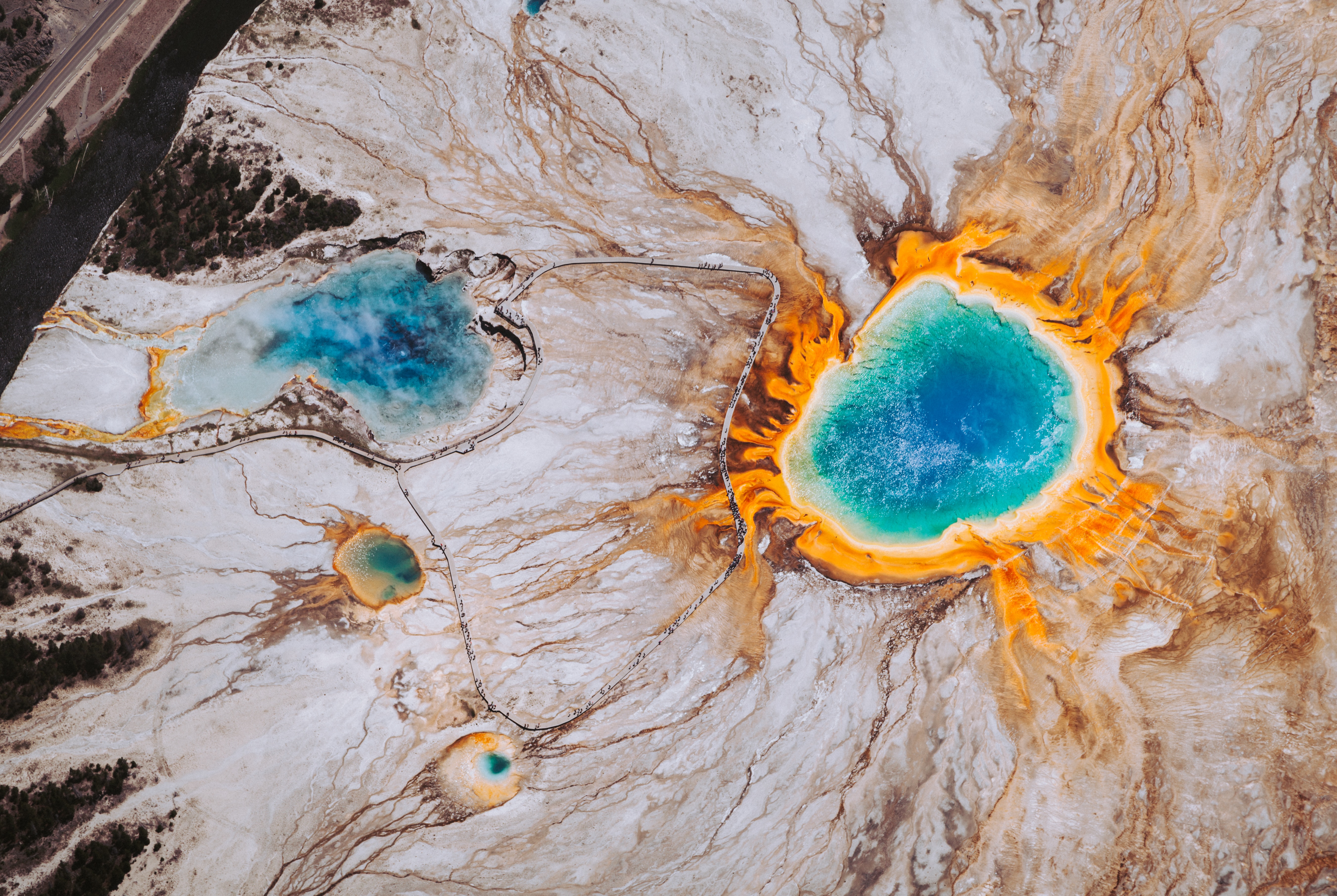 13. Monument Valley
Drive about three hours just over the Arizona border to Monument Valley, part of the Colorado Plateau. It only became popular in the 1930s when John Ford featured this Navajo Tribal Park area in Stagecoach and Rio Grande. Since then it has been featured in Forrest Gump and most recently HBO's series Westworld.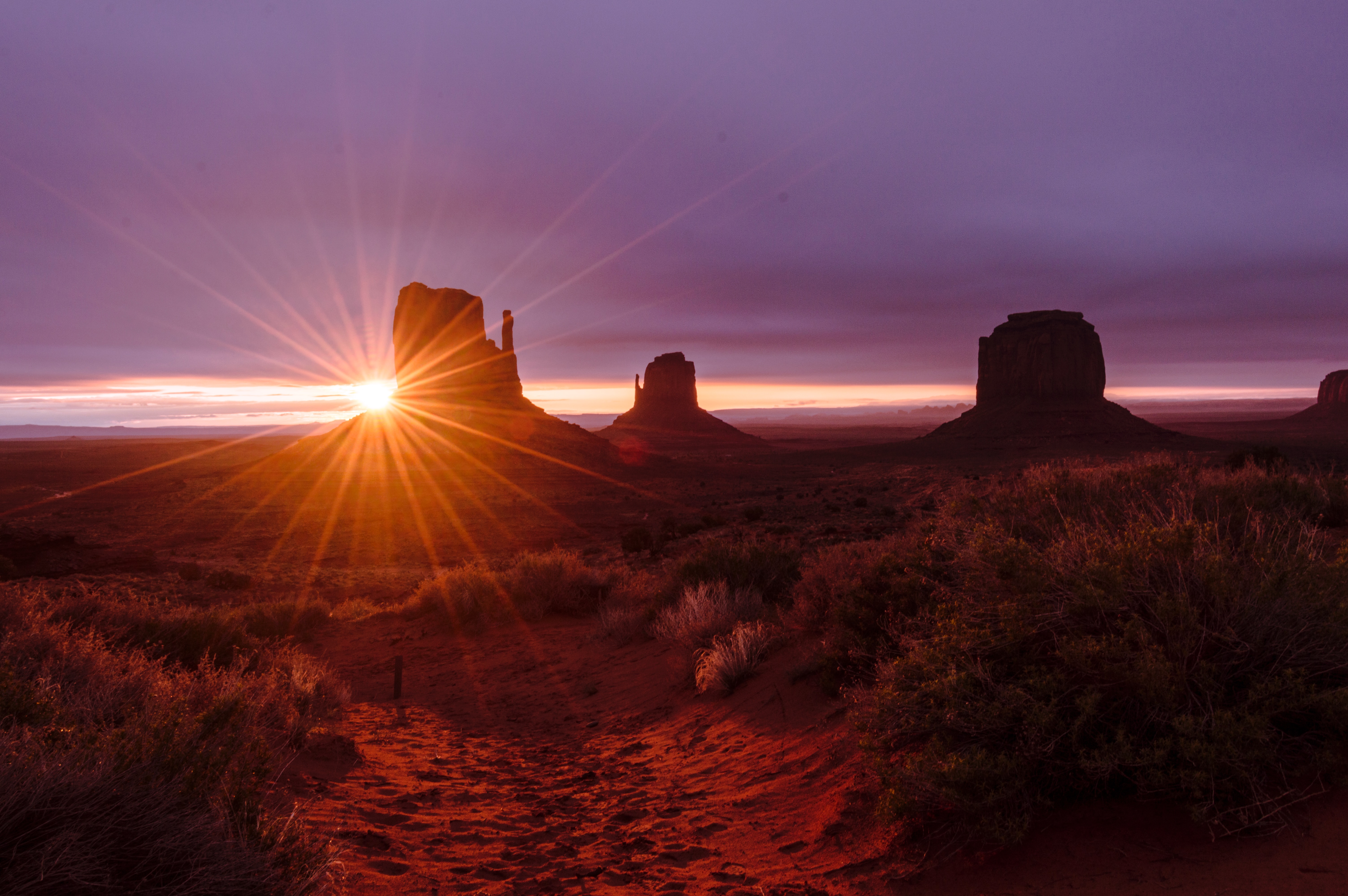 14. Carlsbad Caverns, New Mexico
Carlsbad Caverns National Park may look surprisingly simple on the surface, before you descend to the deepest part you can visit King's Palace 830 feet below the desert. It is one of the most unique caverns ever found and it was called the "Grand Canyon with a roof on it" by Will Rogers. It came back into the limelight when 16-year old Jim White explored the caves in 1898 and led tours for locals and invited photographers to visit it.
https://www.instagram.com/p/Bh35sFyFqWS/
15. Lake Tahoe between Nevada and California
Nestled in the snowy Sierra Nevada mountains this vacation destination is active throughout the year for winter sports or beautiful hikes.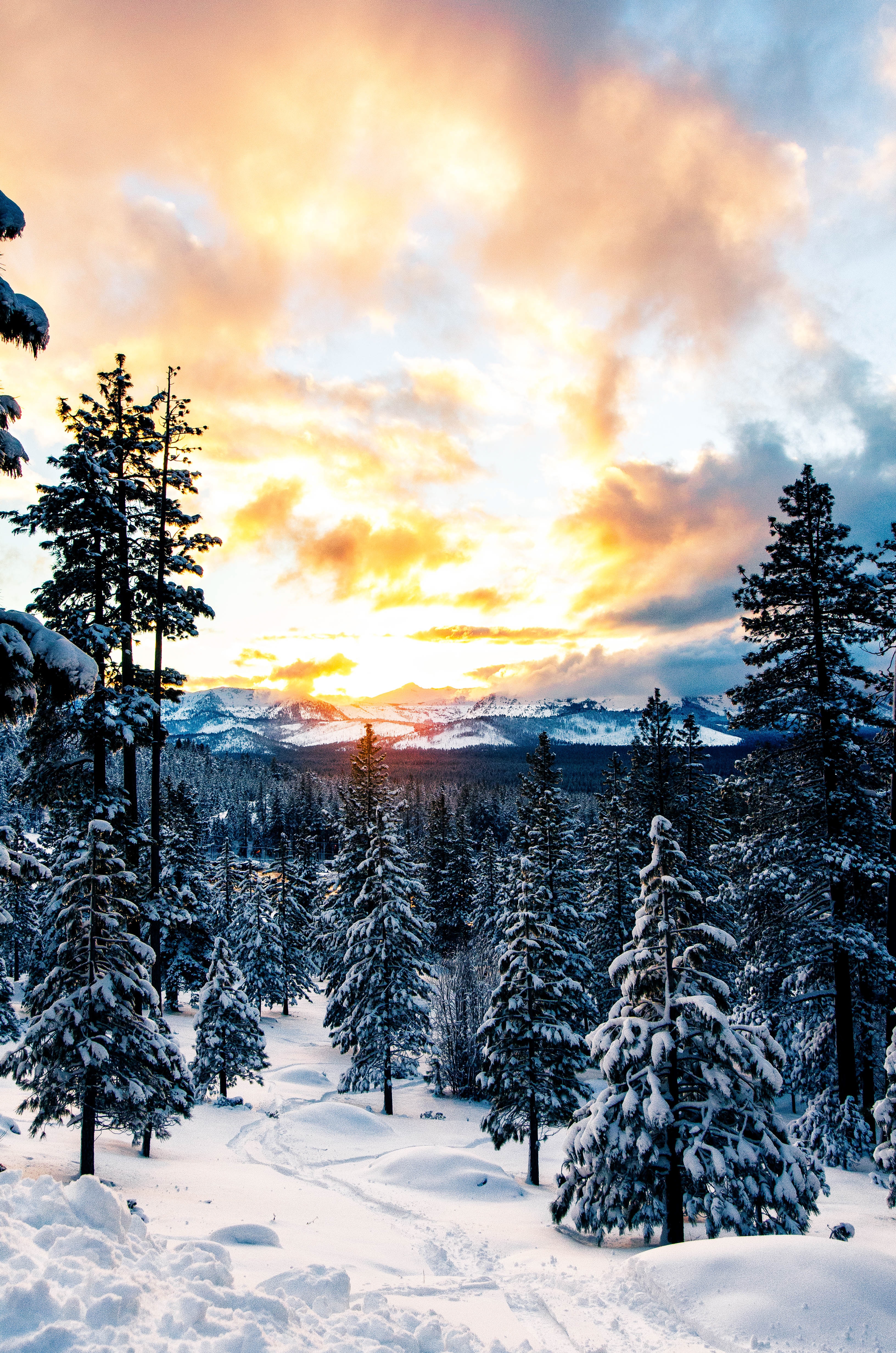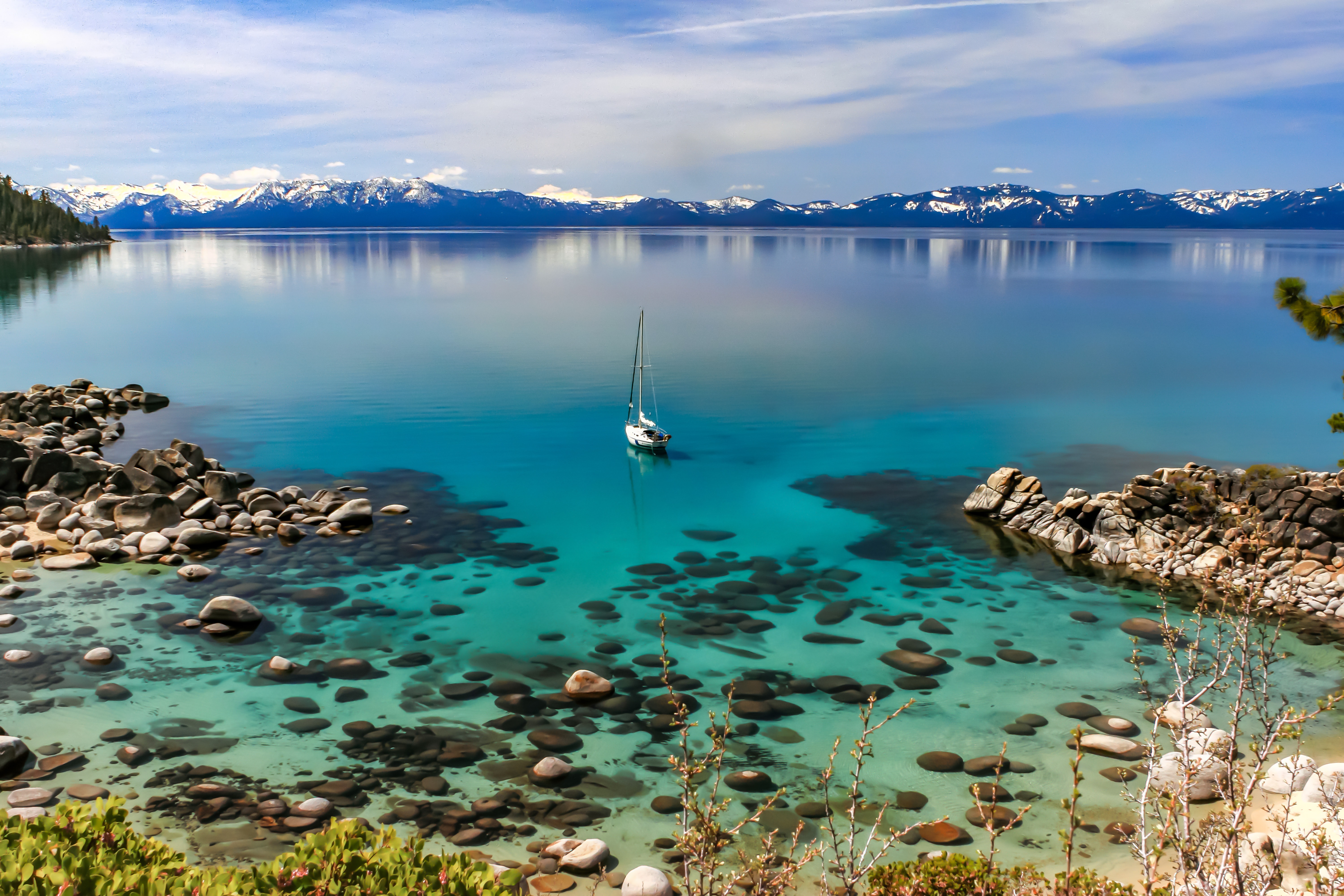 16. Solvang, California
Travel to Europe in the USA to Solvang. This unique Danish village is only a 45-minute drive from Santa Barbara.
https://www.instagram.com/p/B5F8WiWnvEz/
17. Redwood National Park, California
Travel back in time amongst the tallest living creatures on earth, the redwood trees. Originally 2 million acres of the California coast, due to over-logging in the early twentieth century there are only about 132K acres left today. It was dedicated in 1968 as the Redwood National and State Parks with both California and Oregon combining management.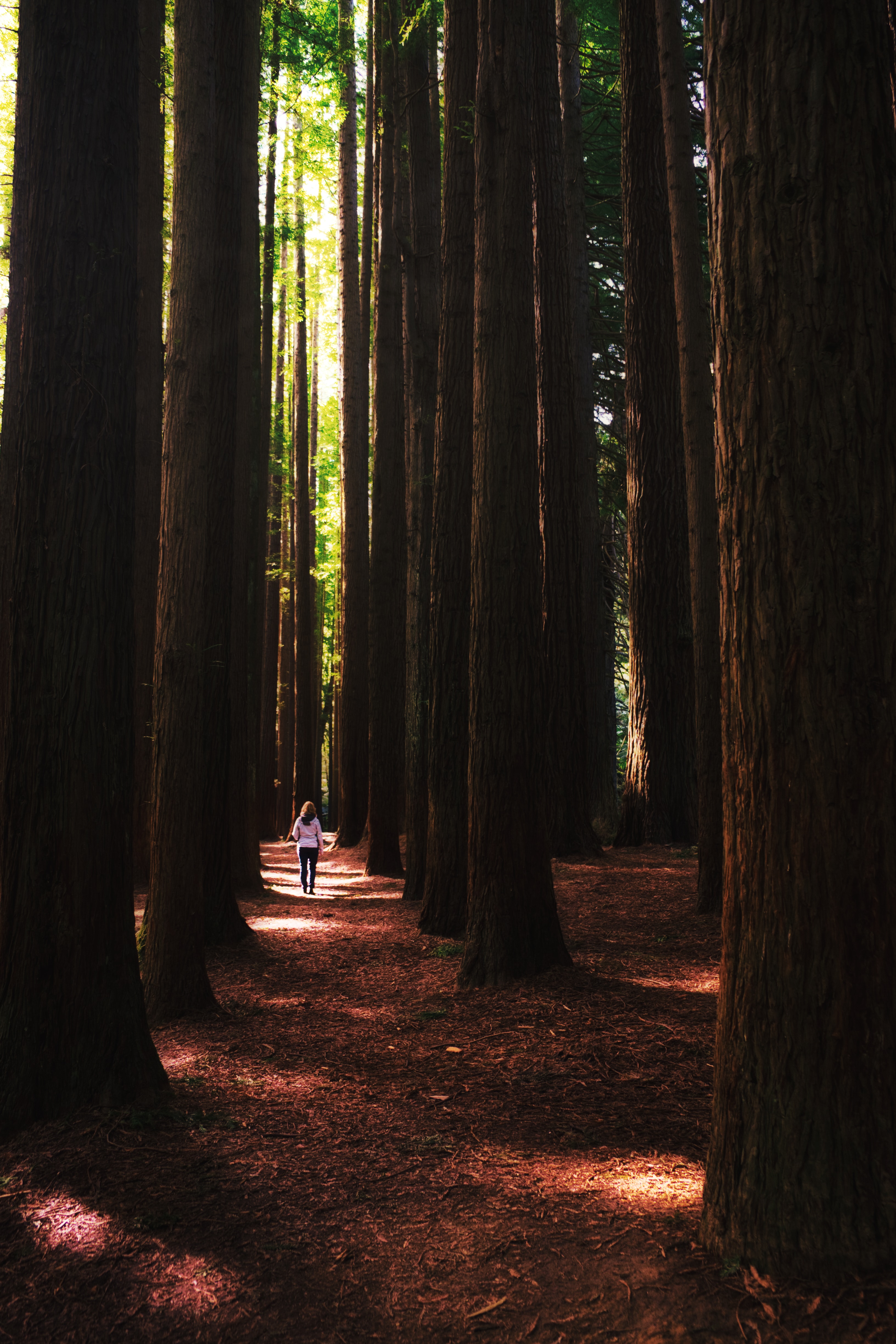 18. Las Vegas, Nevada
Las Vegas is best known for the strip, but there are more reasons to visit than conventions and bachelor or bachelorette parties. There is amazing art like the Seven Magic Mountains, outdoor activities, and world-class dining. There are also so many Hawaiians living there that the Hawaiian food is a must-try.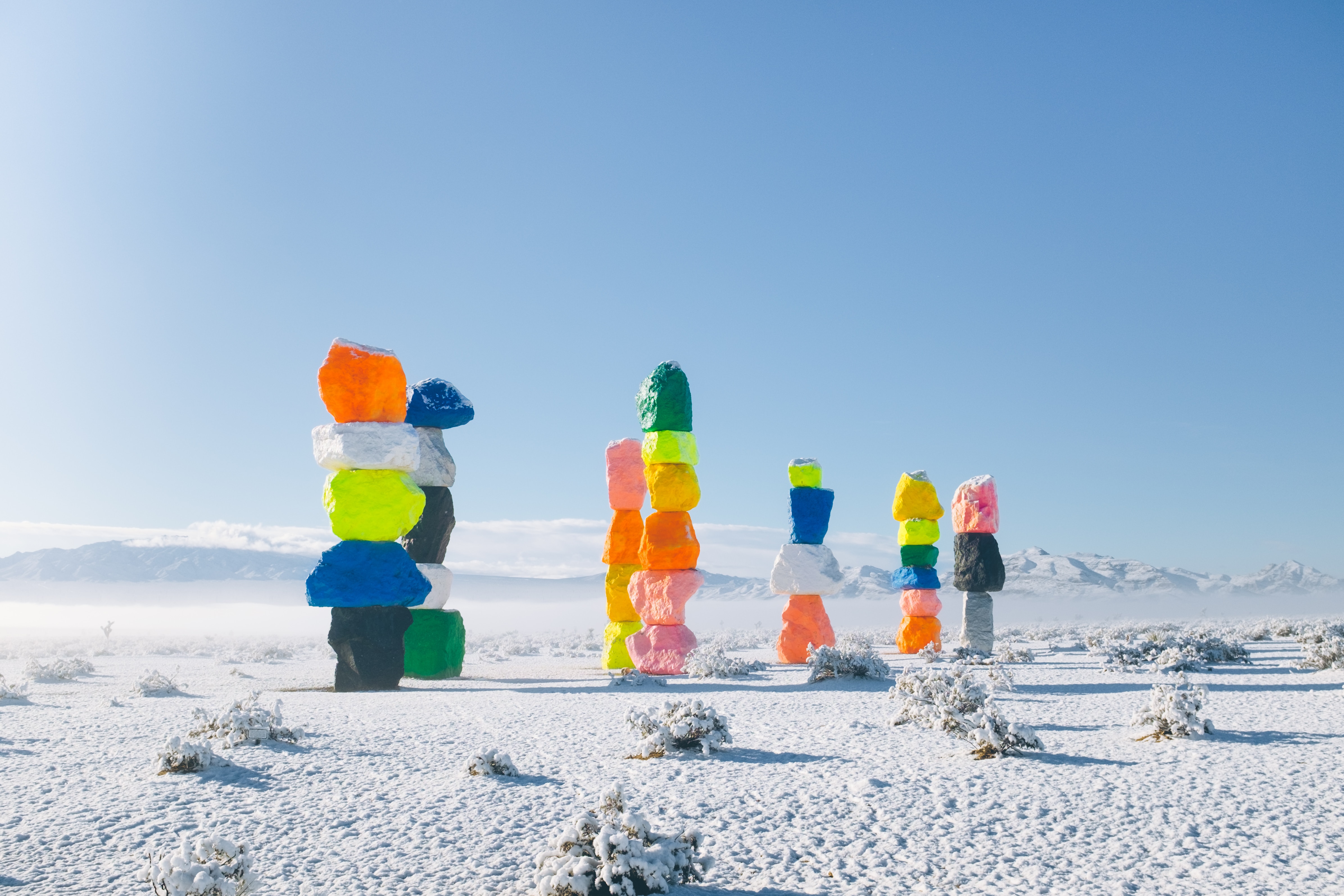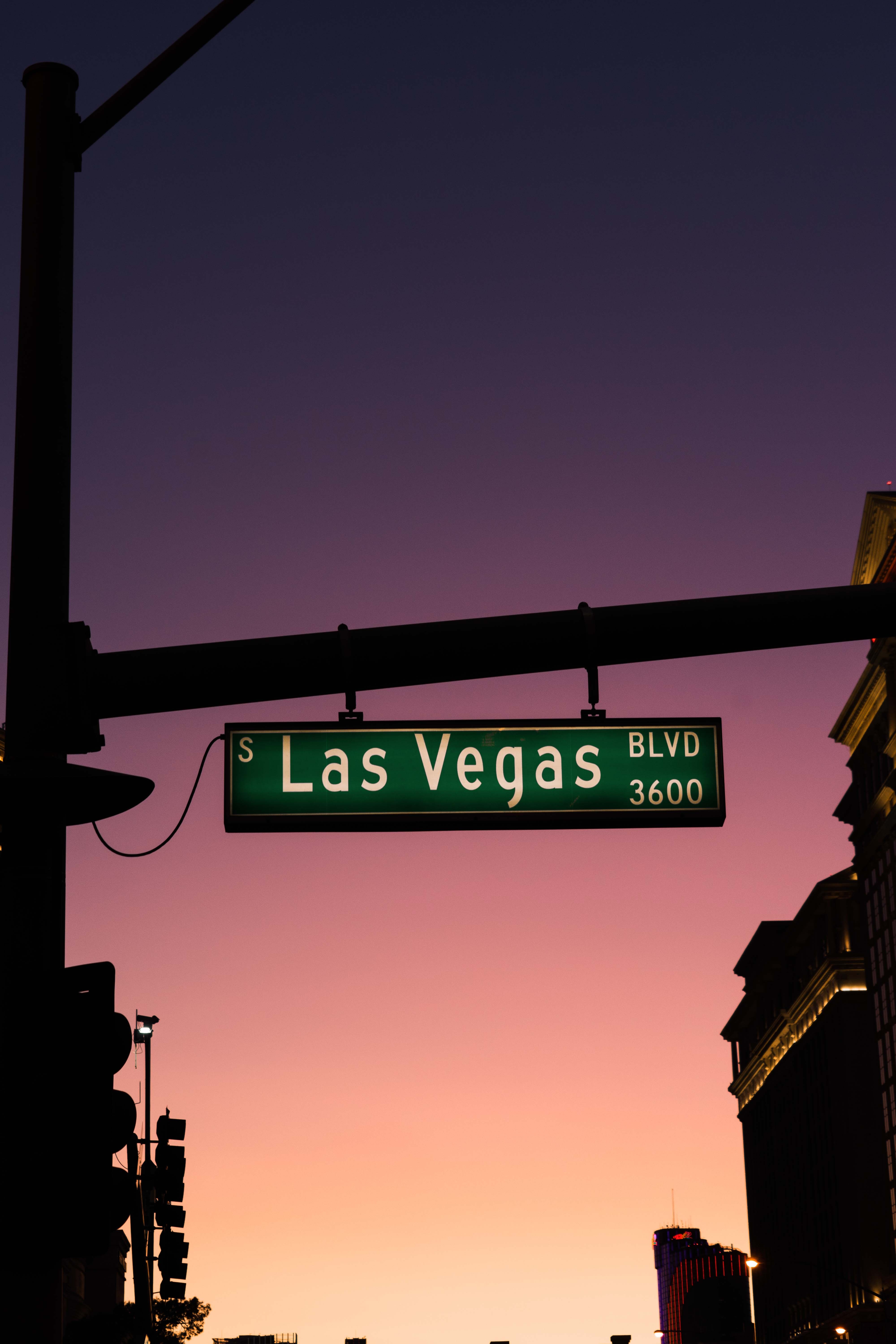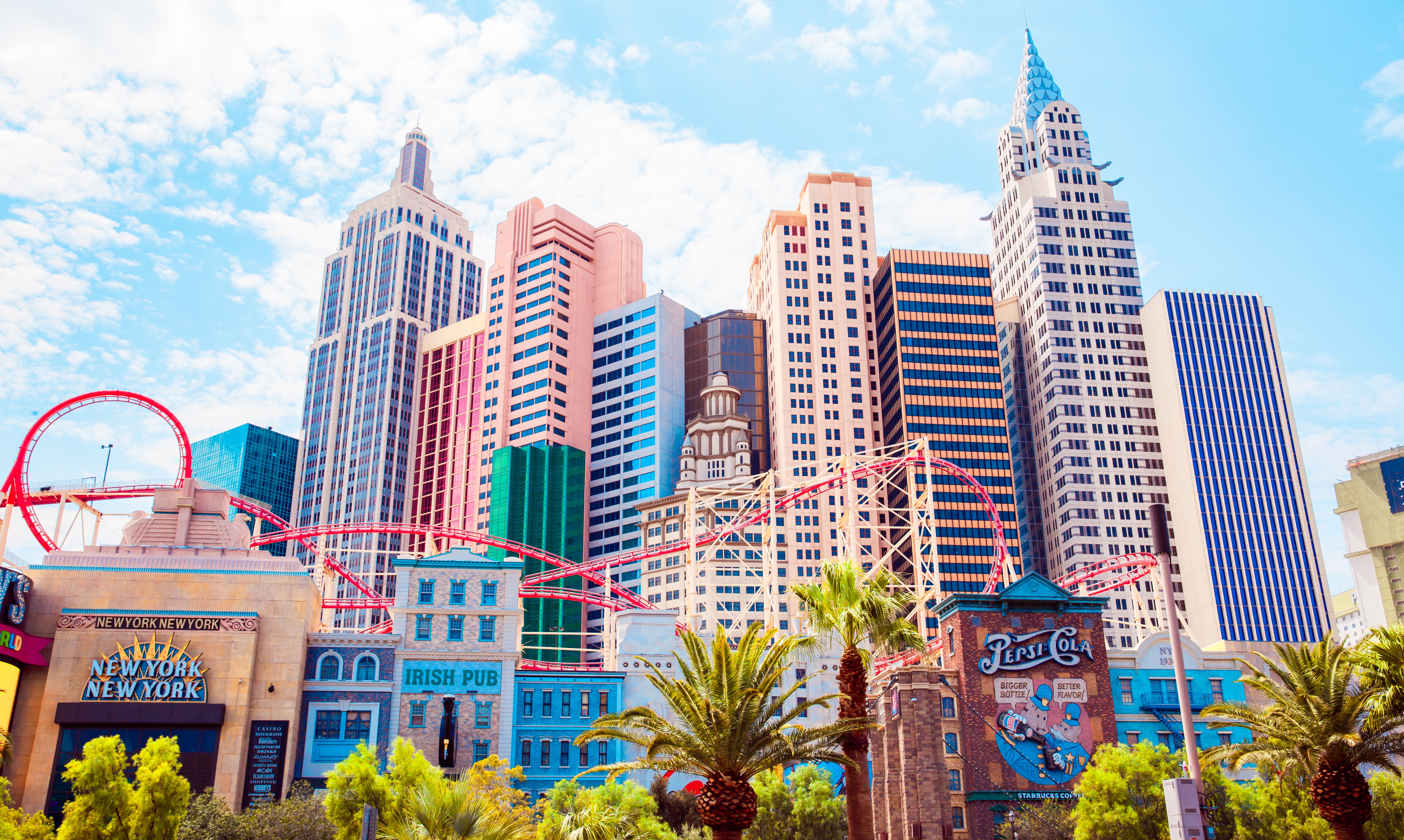 19. Santa Monica, California
Though many consider Santa Monica part of L.A. it is technically a separate city neighboring inland Los Angeles neighborhoods and Venice Beach to the south. Though its Pier and Third Street Promenade get the most attention, there is so much more to this gorgeous city.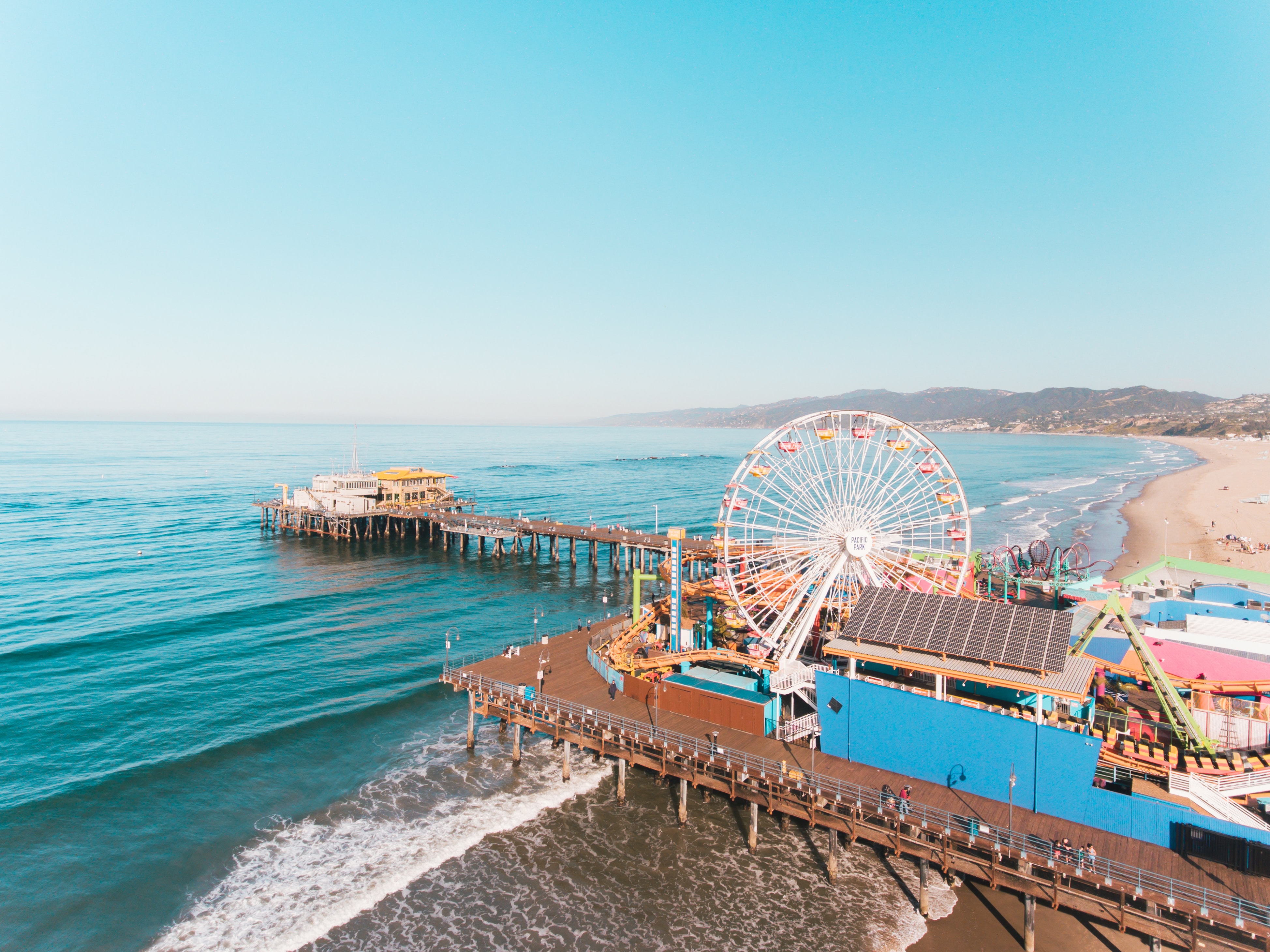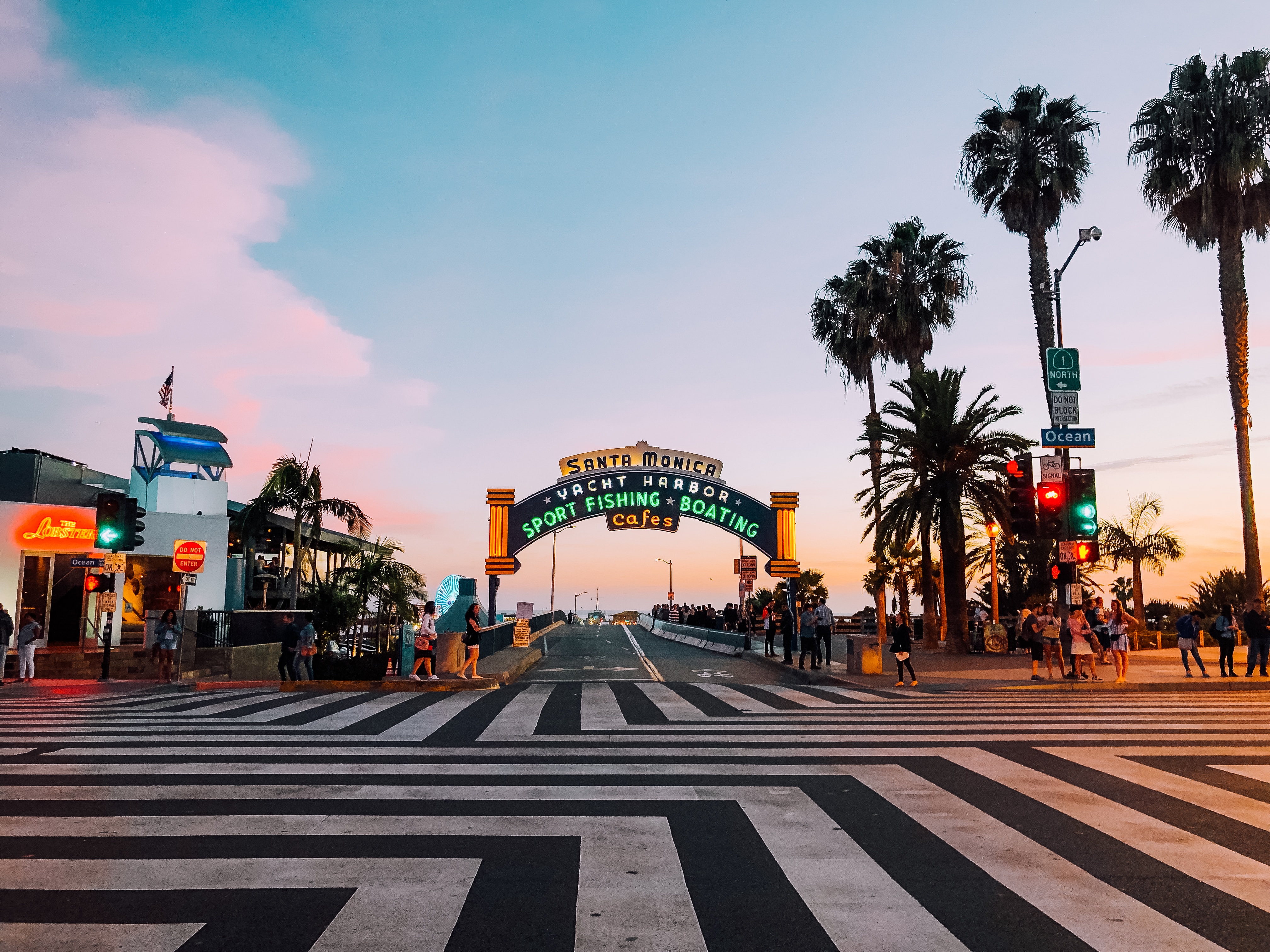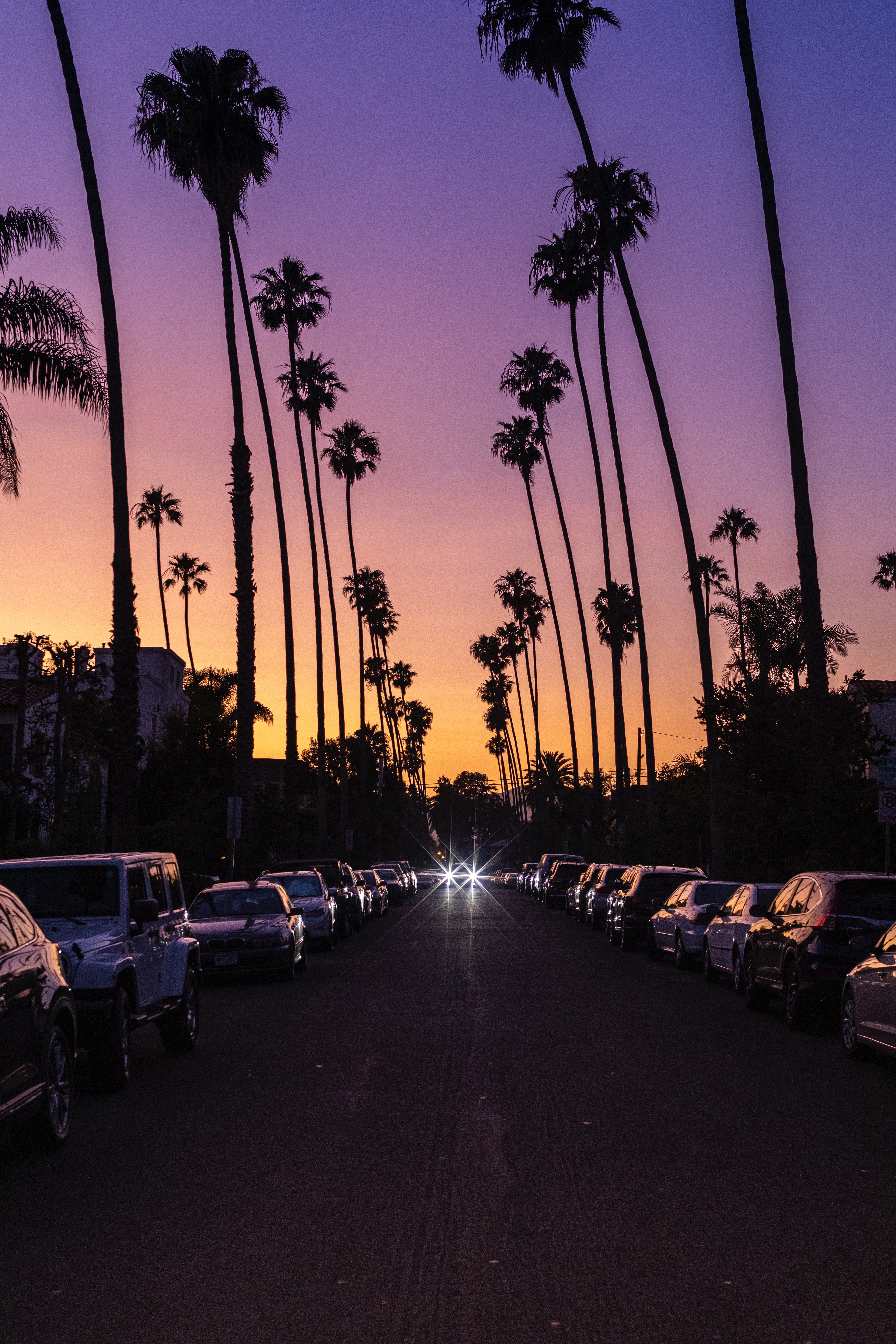 20. Laguna Beach, California
Another relaxing seaside beach city is Laguna Beach. Some locals seem to prefer it over the more touristy beaches like Santa Monica for its public art and food scene.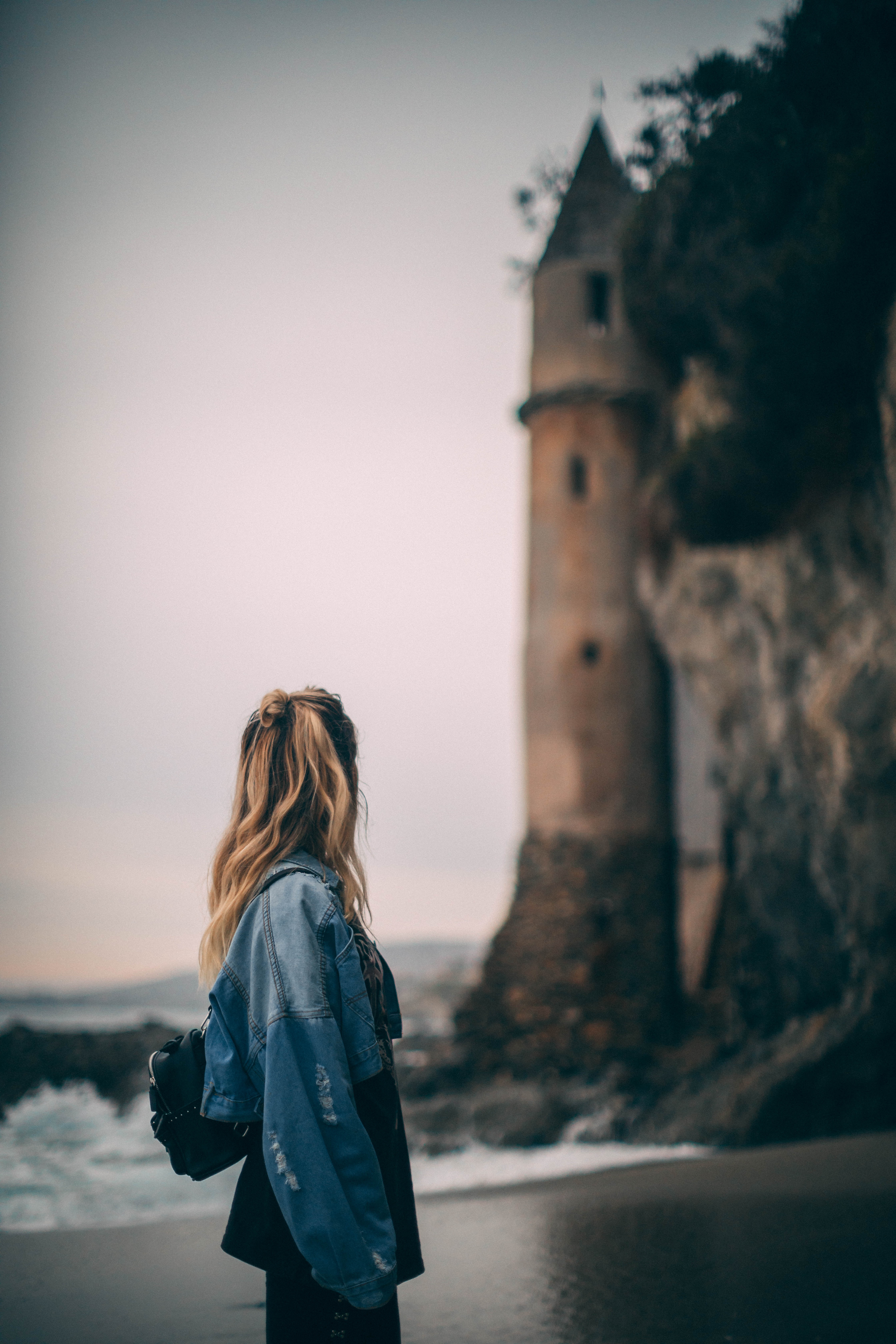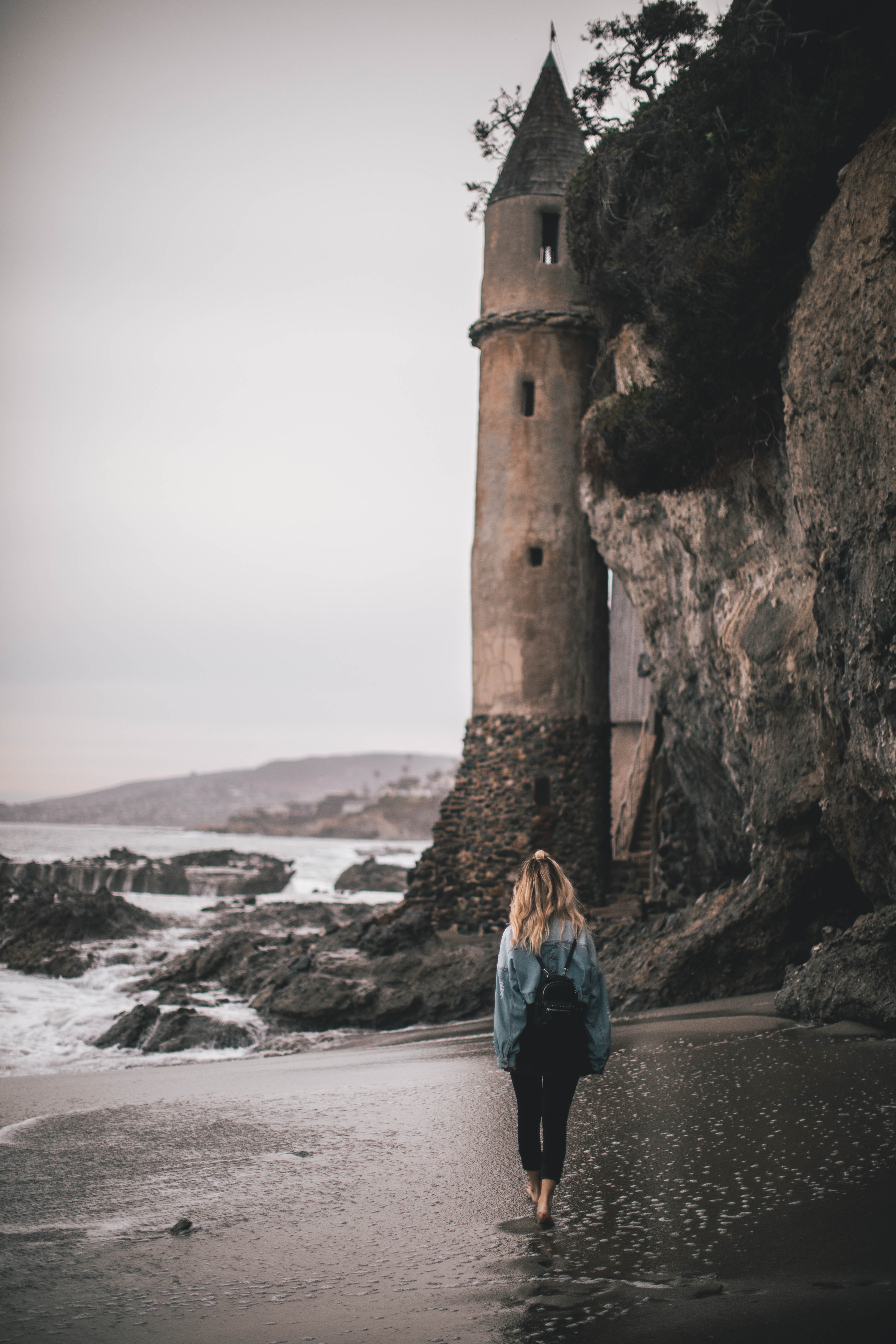 21. Newport Beach, California
Besides the high school drama it was known for in the TV show The O.C., there is much more to this popular vacation spot. Newport Beach is often voted one of the best areas of the coast to visit including Crystal Cove and Corona del Mar state beaches.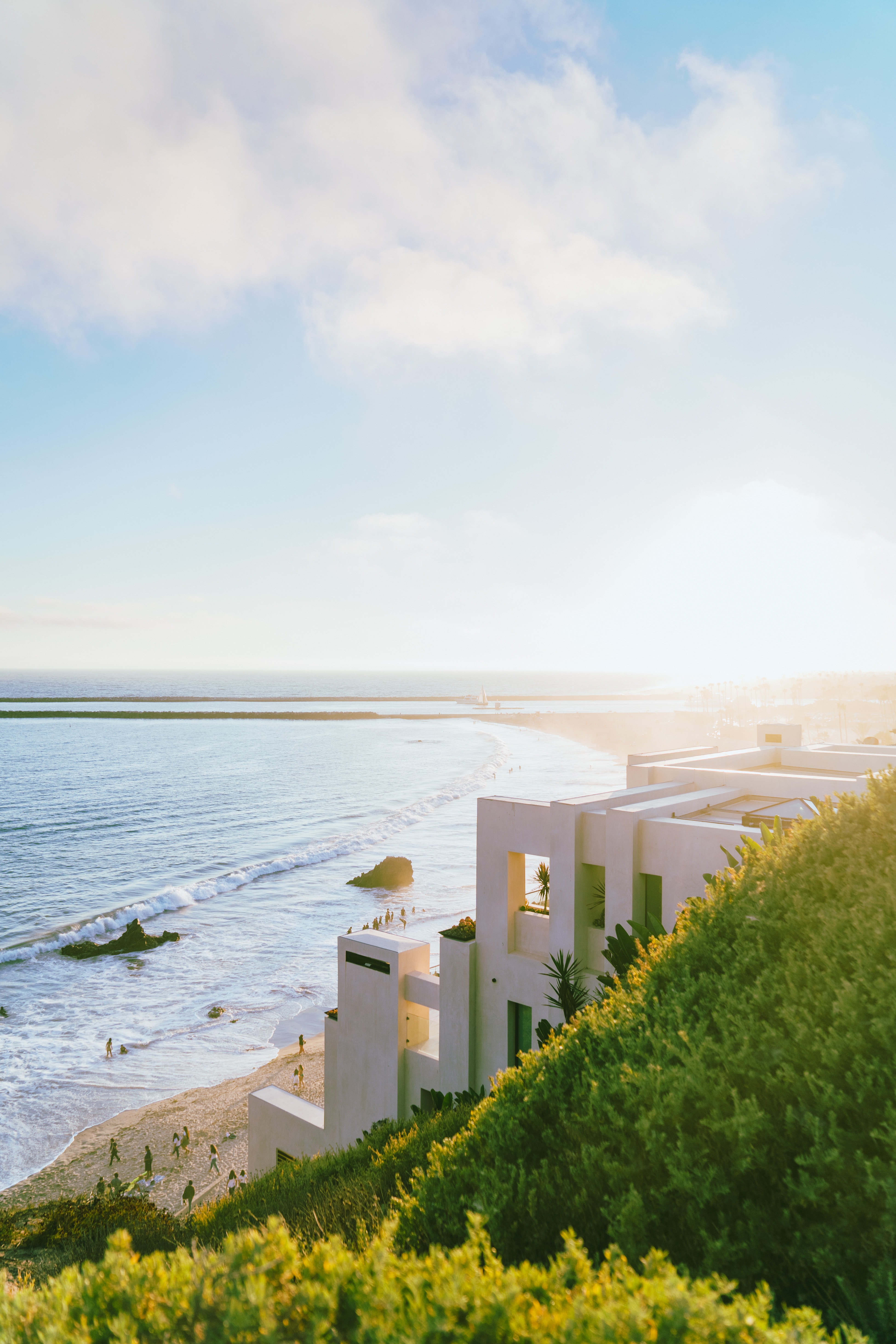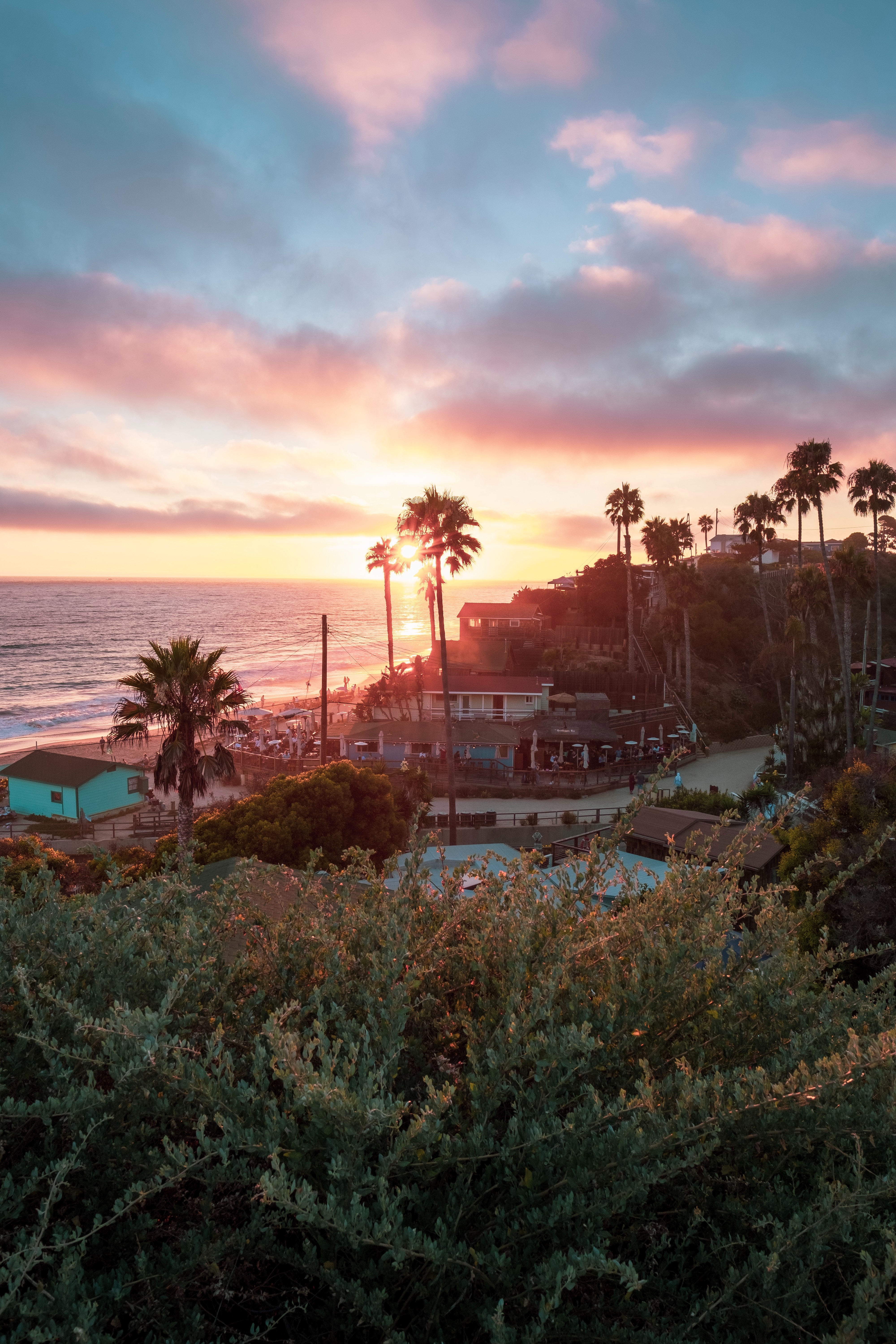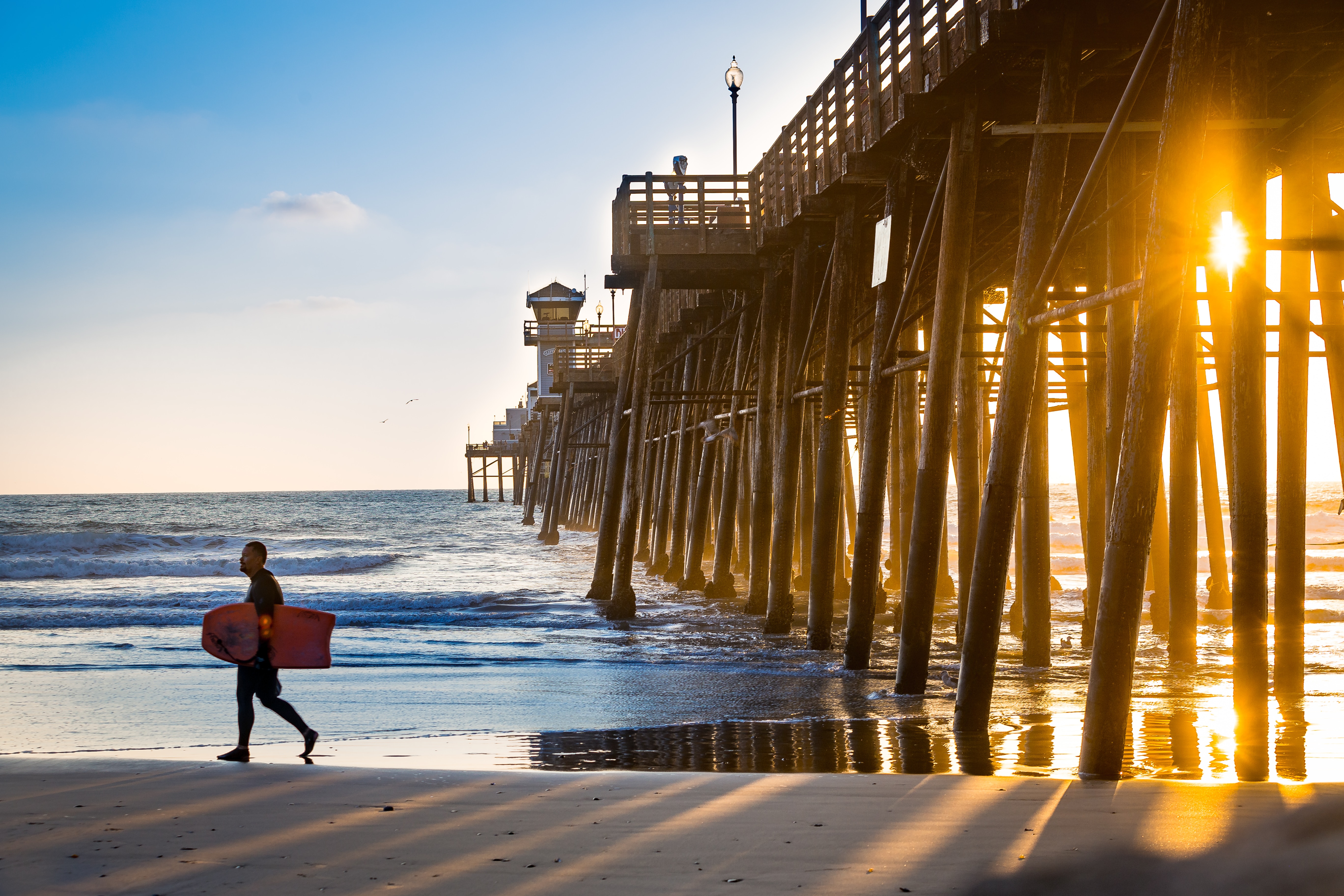 22. Anaheim, California
Just outside of Los Angeles, Anaheim attracts about the same numbers of visitors as LA because of its convention center and theme parks. Walt Disney's original retro style Disneyland Park has greatly expanded since it originally opened in 1955. There are also nearby attractions like Catalina and Balboa whale watching cruises.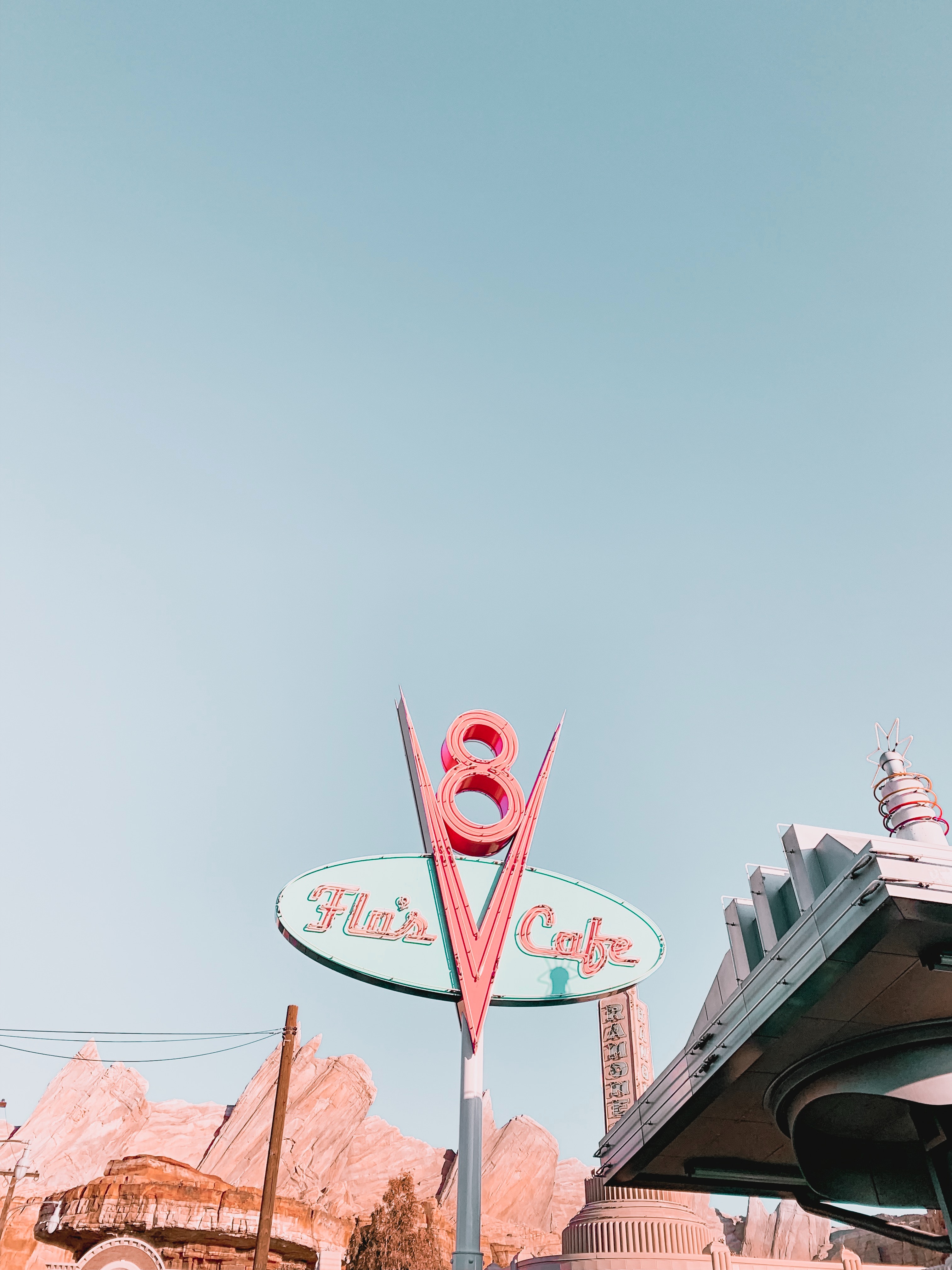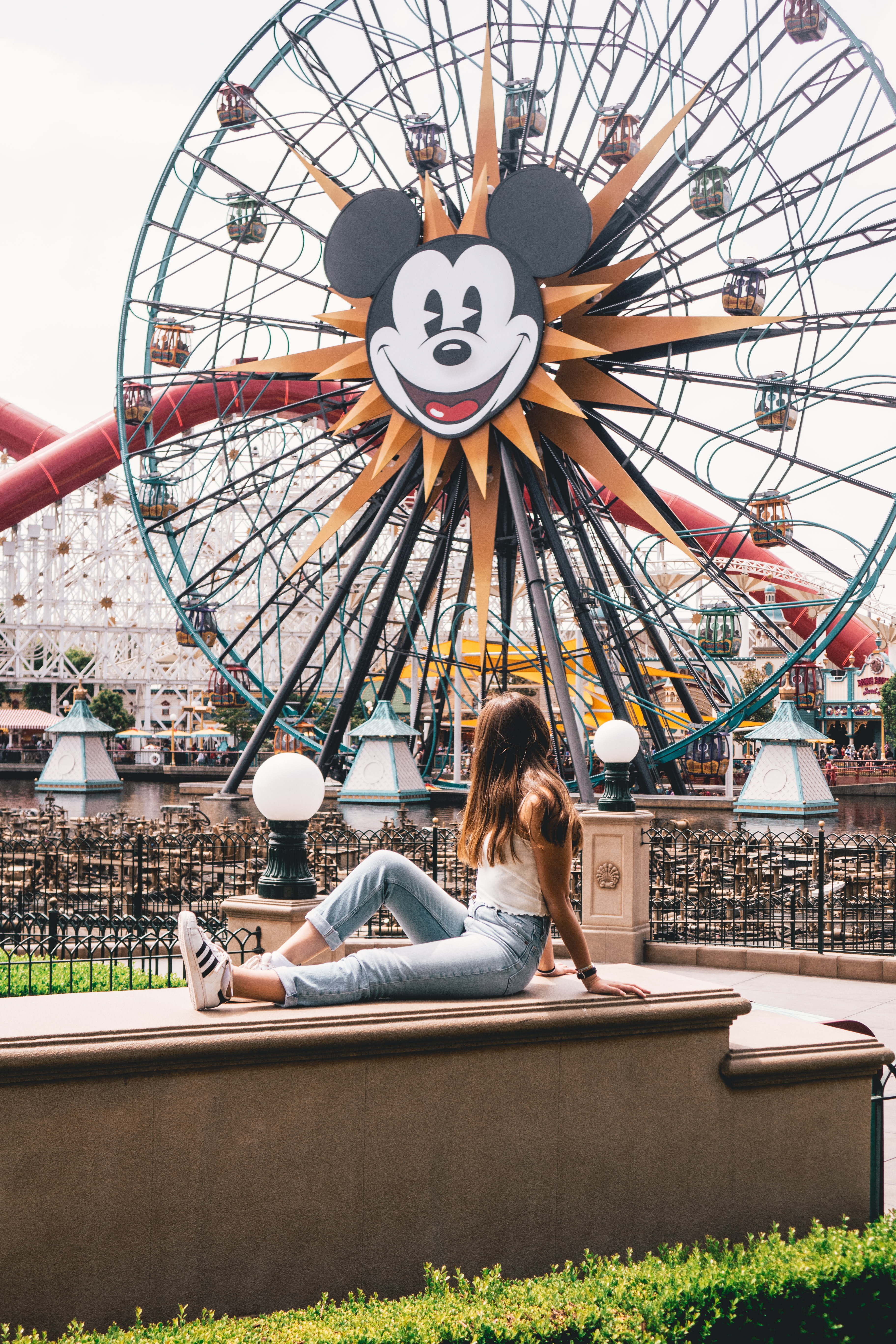 23. Grand Canyon, Arizona
Perhaps one of the most well-known national parks in the USA, the Grand Canyon is still a sight to see to gain real perspective. The Colorado River carved this geological wonder over many millennia.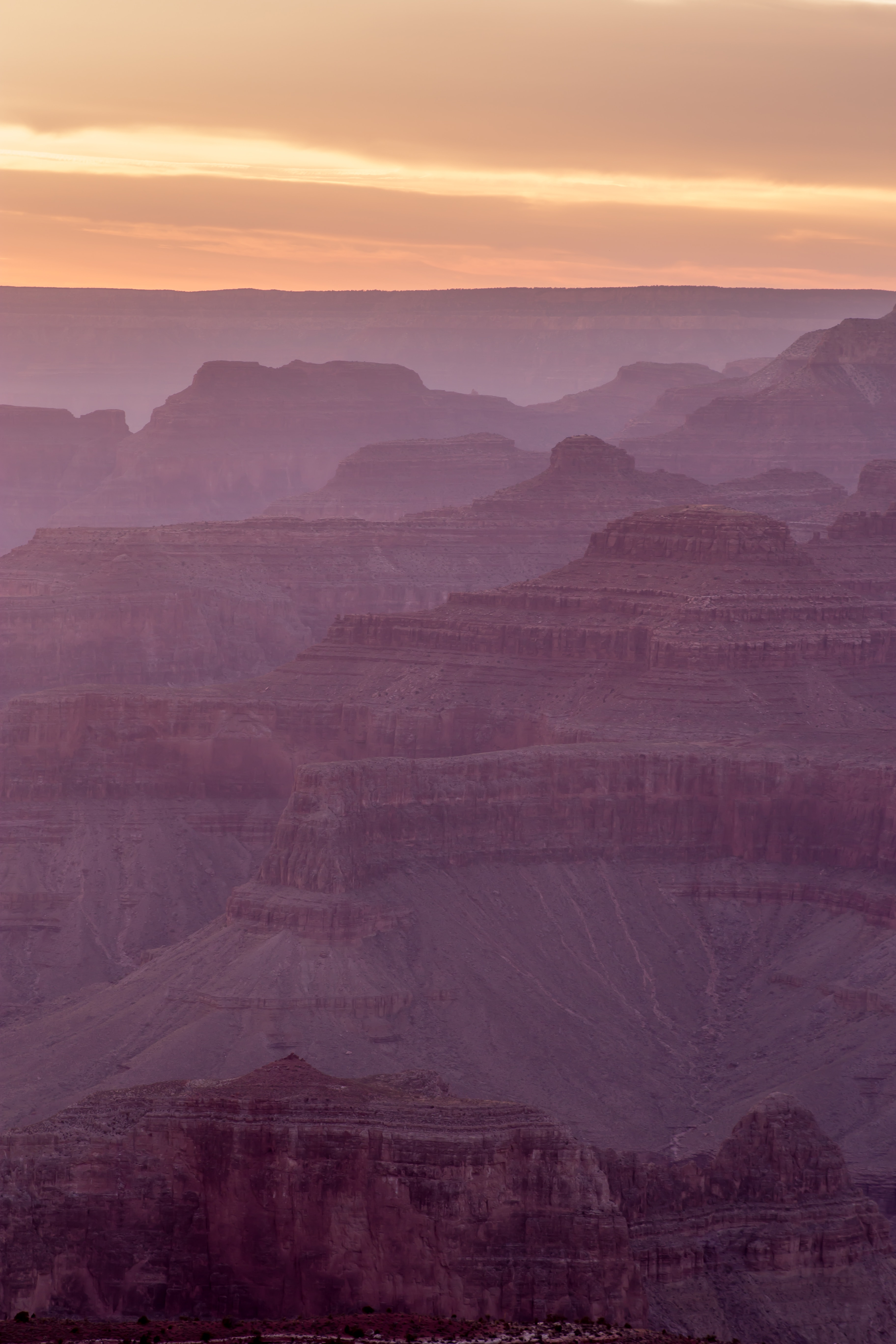 24. Eugene, Oregon
This charming college town is going through a renaissance similar to Portland with a low cost of living only an hour from Portland.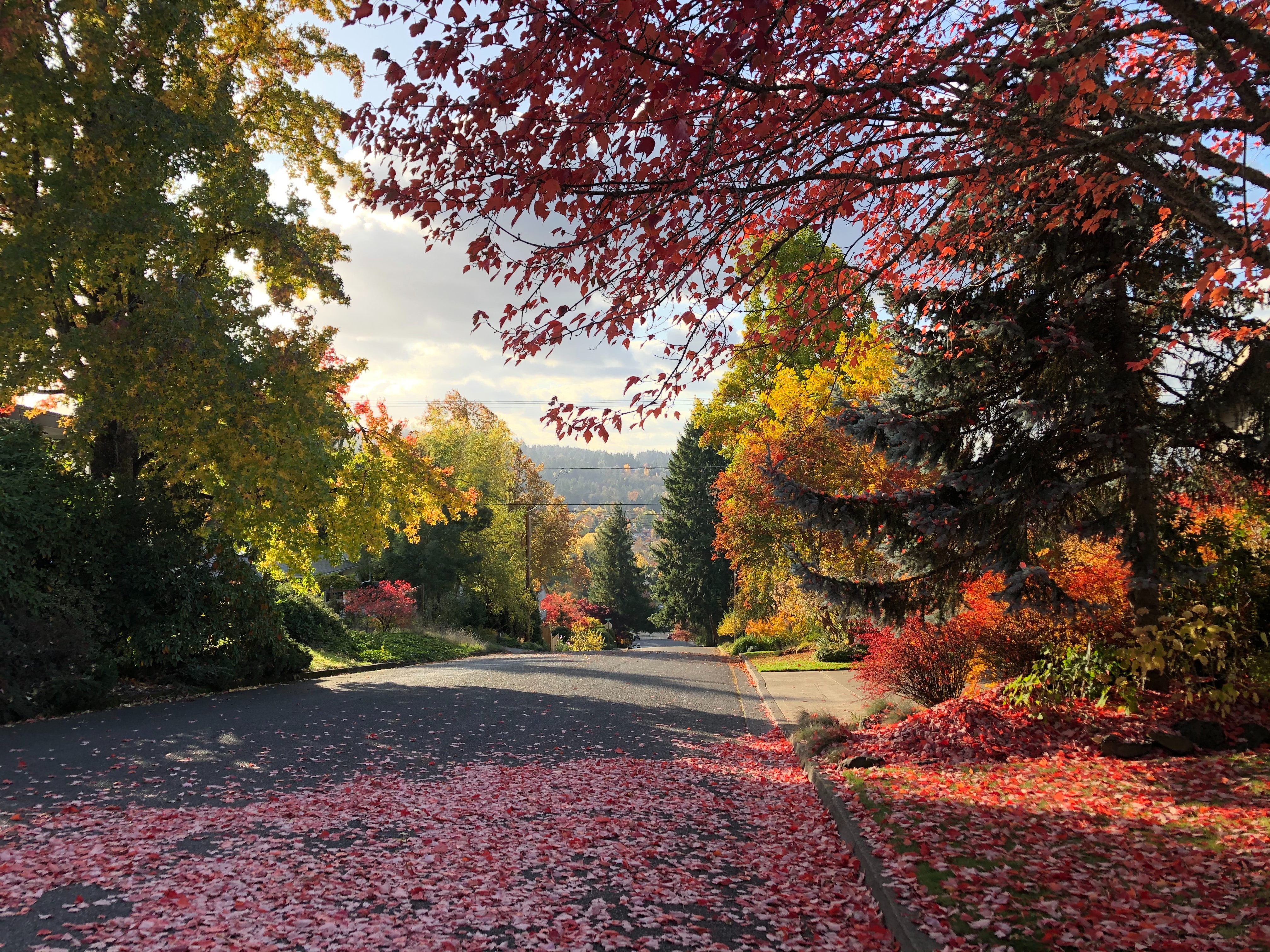 25. Beverly Hills, California
Beverly Hills is located in one of the most well-known zip codes, 90210. Beverly Hills is home to famous upscale shopping especially along Rodeo drive. However two other streets were recently named the second and third most expensive streets to live on in the USA: Beverly Park Circle and Beverly Park Terrace with median home values of about $16 million and $15 million.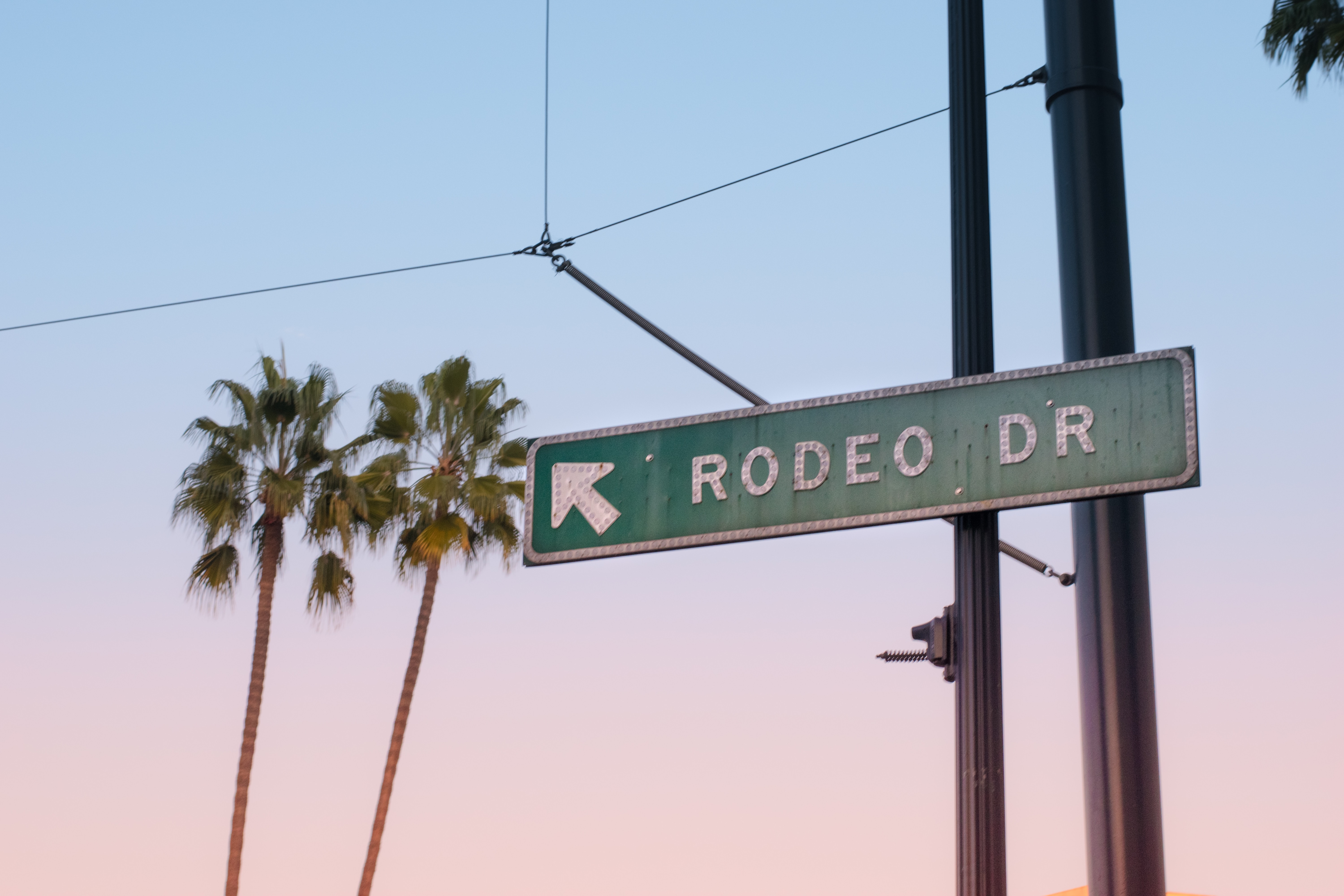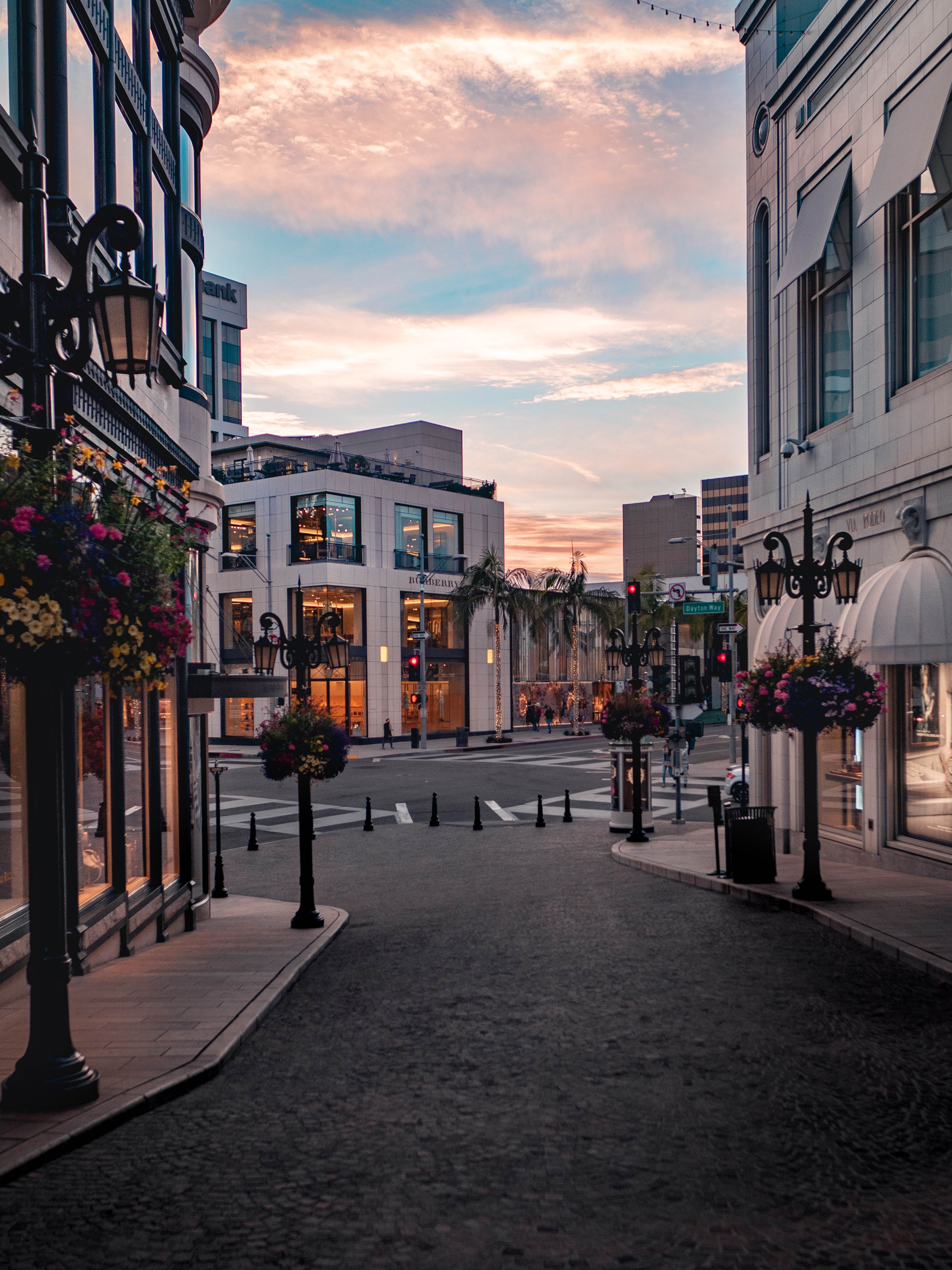 Trying to choose only 25 diverse bucket list locations not just in California but all along the West Coast is a difficult task. This list barely scratches the surface, but hopefully will give you an idea of some new places to add to your bucket list while visiting the West Coast.
Which place is your favorite on the West Coast?
Read next 25 bucket list places to visit on the East Coast of the USA and the most beautiful train stations in the USA and  the ultimate guide to San Francisco.
PIN IT: