A NYC subway flower installation has rolled into the Next Door Tiffany and Co store just in time for Valentine's Day. The flower installation includes some real flowers throughout the store and flowers for sale by FlowerBX.
Where is the installation's Tiffany and Co Next Door location?
The entire store has moved next door during a 2-year renovation and is located at 6 East 57th Street in New York. It's easy to find, just follow the Tiffany blue footsteps on the sidewalk.
When is it open?
The installation is open from February 5-18, 2020 daily from 10am to 7pm or on Sundays from noon to 6pm.
What is the cost?
The popup is totally FREE and includes a fun twist on a pretzel stand and a three-story tall Empire State Building made entirely out of blue Tiffany's boxes.
Is it worth the visit?
I have been to a number of NYC ticketed and free popups that aren't worth it and don't make it to my Instagram or here, so I must say this one is so worth the visit!

Is it crowded?
I got there exactly at 10am when they opened and a small crowd of visitors was forming but everyone was super friendly and respectful.
There were photo ops even outside of the store with a large New York postcard ready for your Breakfast at Tiffany's window shots! Then the impeccably dressed workers with Tiffany blue scarves opened the doors for us and it never felt crowded inside.
Every employee was so sweet and I think almost every single one who saw me just with my phone taking photos (scouting photo locations) offered to take my photo or help me, it was a very welcoming environment. When I took out my camera to take photos with my friend everyone continued to make us feel at home. I had such a great experience wandering every floor looking for photo opportunities that I had to write this blog post in case hopefully you want to visit too! Here are my favorite Valentine's Day themed photo opportunities up now in Tiffany and Co through February 18, 2020.
The first thing you see from outside is this larger than life postcard through the window. You can even write out a postcard and drop it in their box for them to send it!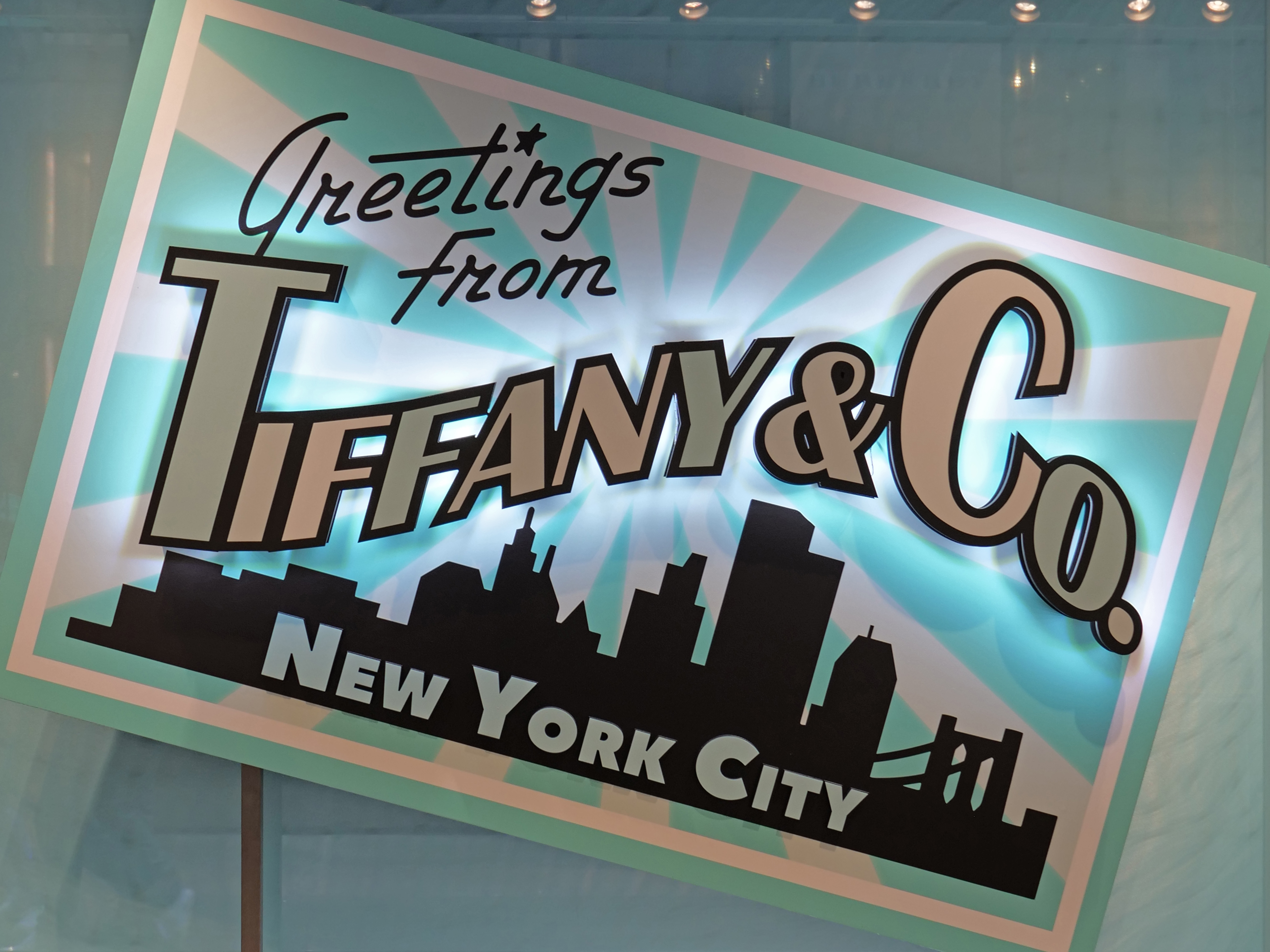 Through the blue tiled pillars, down the main right walkway you'll see this subway tile inspired design: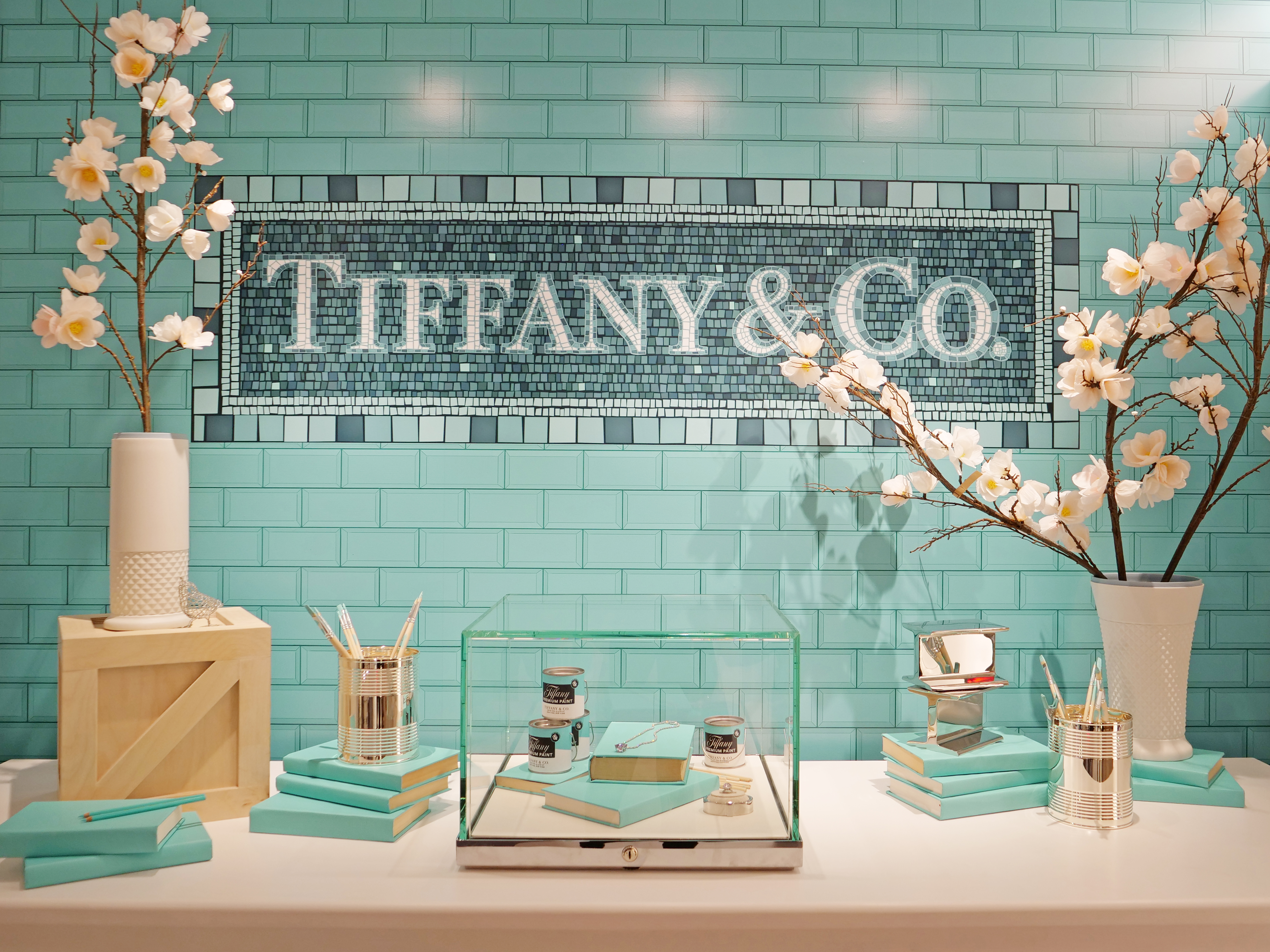 To the left in the center of the store you'll see the outside of the subway train car with "New York" graffiti behind a jewelry counter.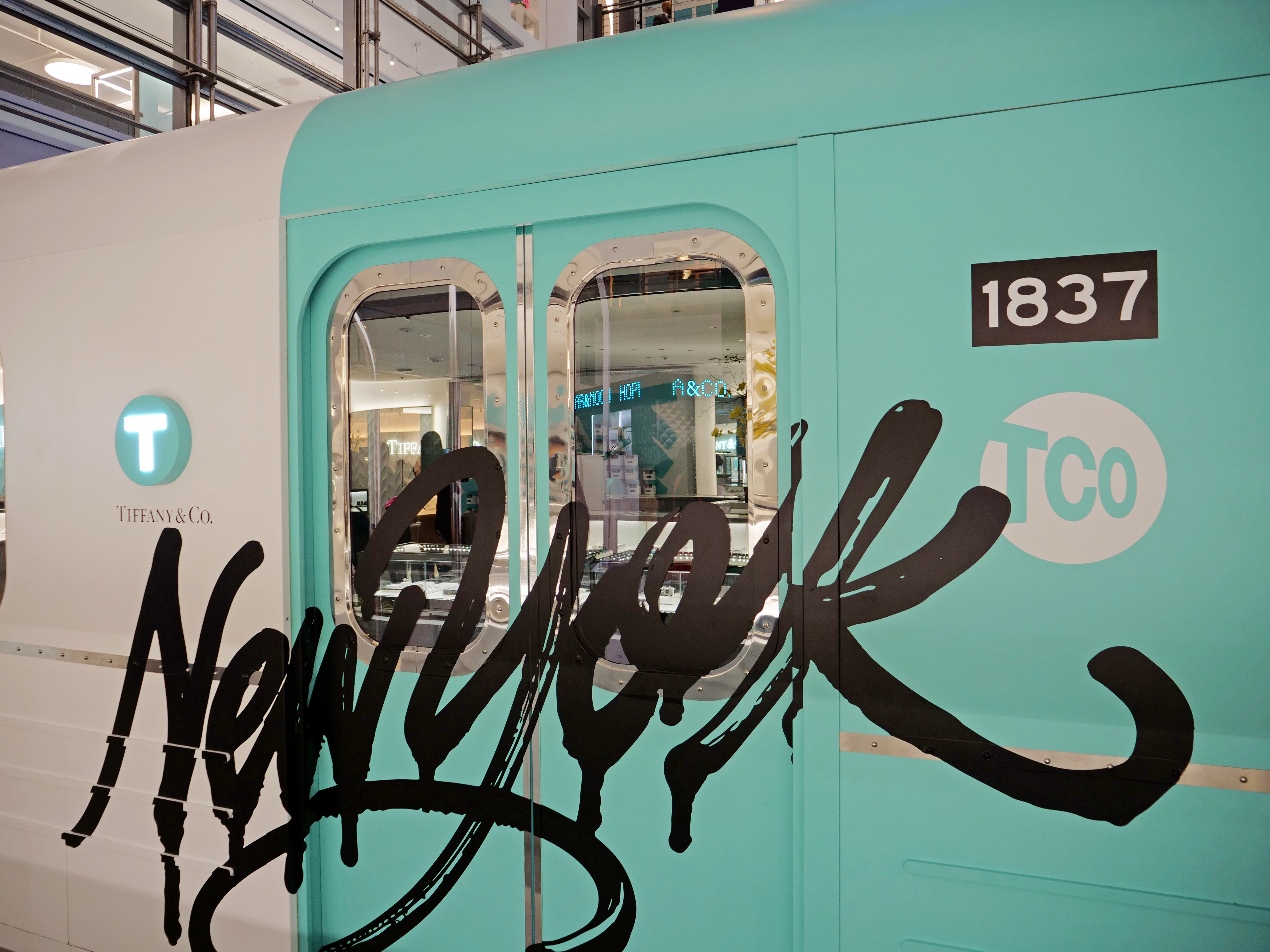 Then in the center you will see a fake pretzel cart where you can have fun guessing the pairings like "fire and ice."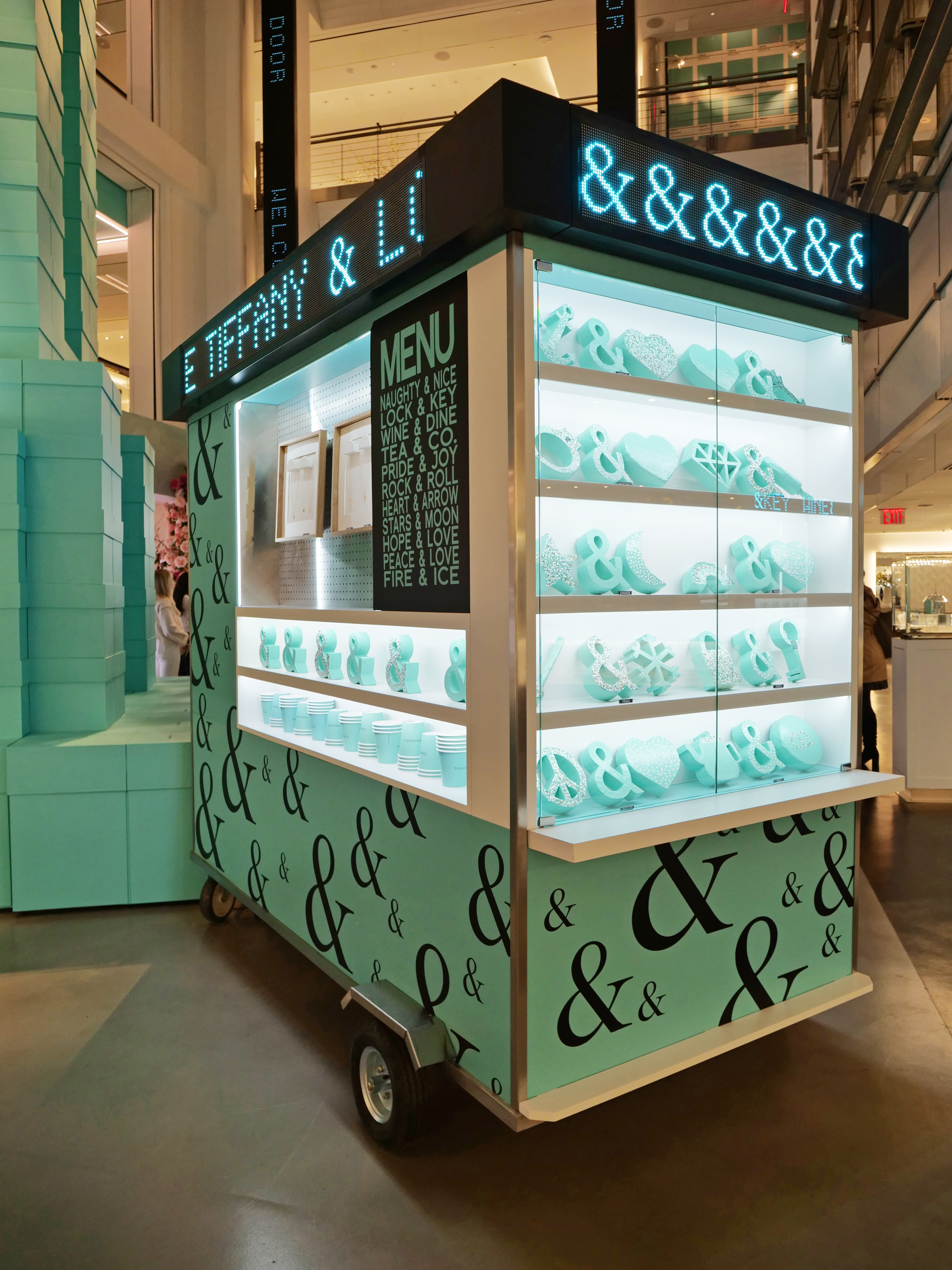 Can you guess these three riddle pairings: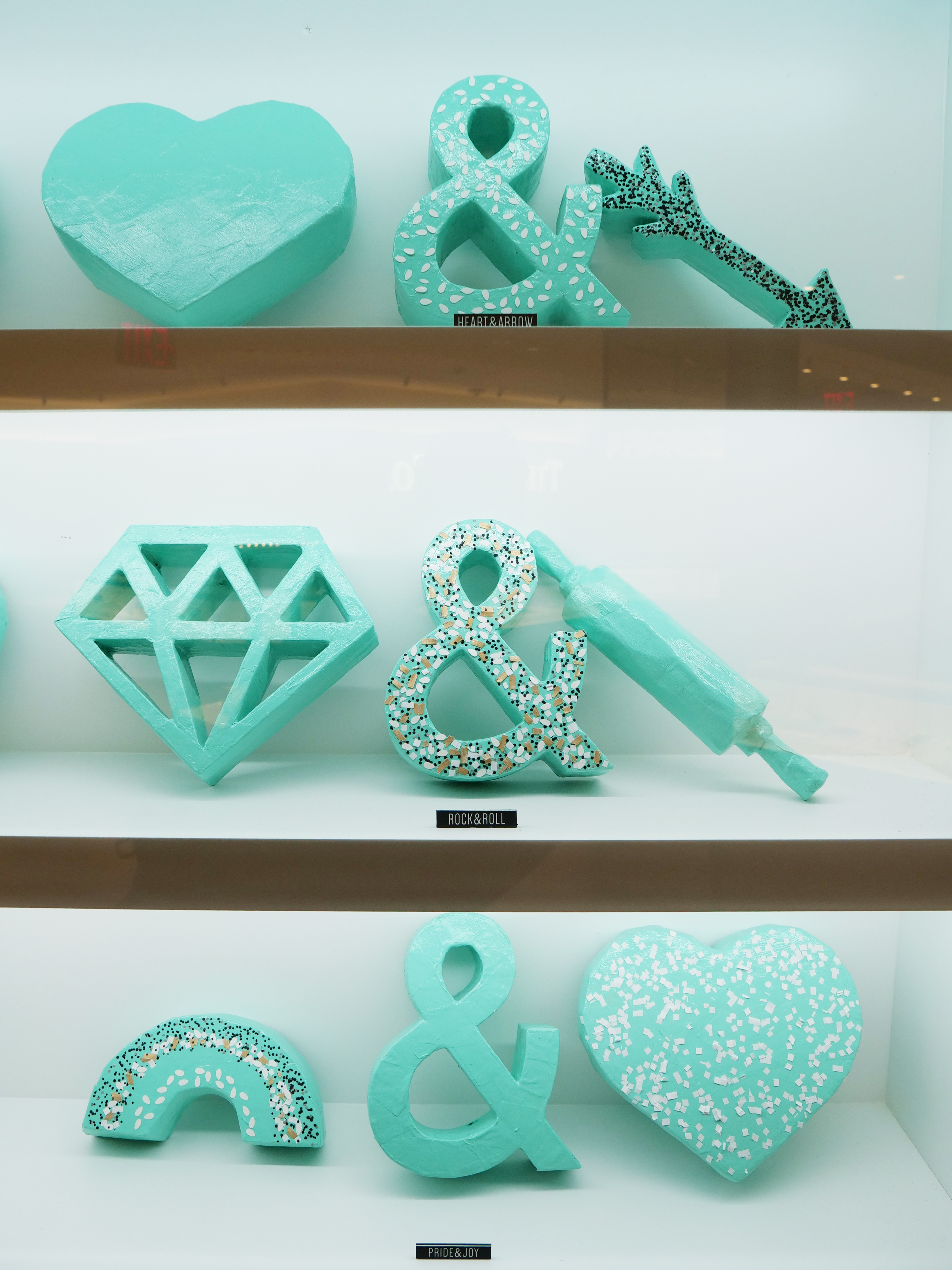 Next to the cart you'll see a postcard stand and bench under the towering Empire State Building built out of Tiffany's boxes.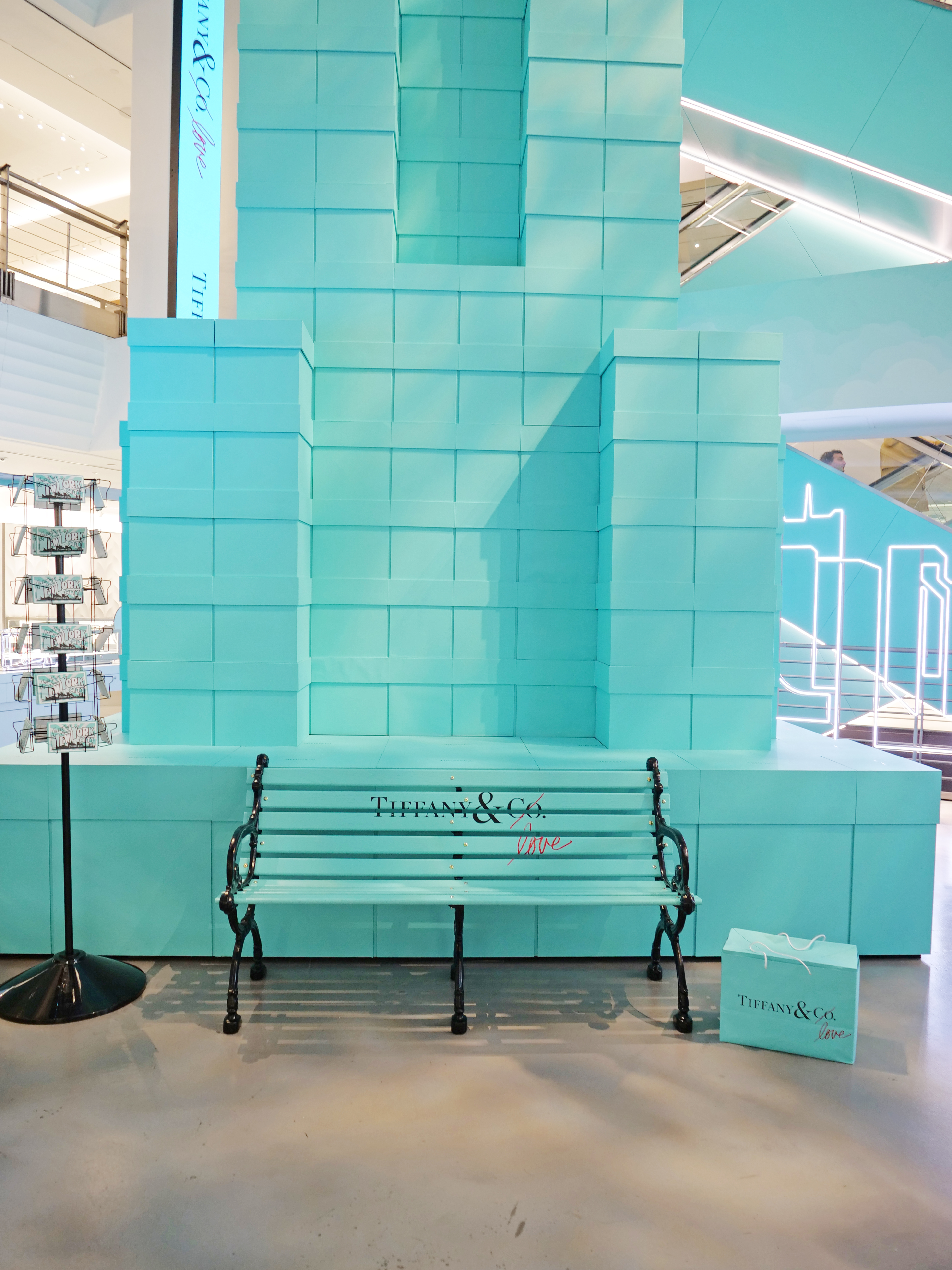 Here's the Empire State Building from the 4th floor looking down: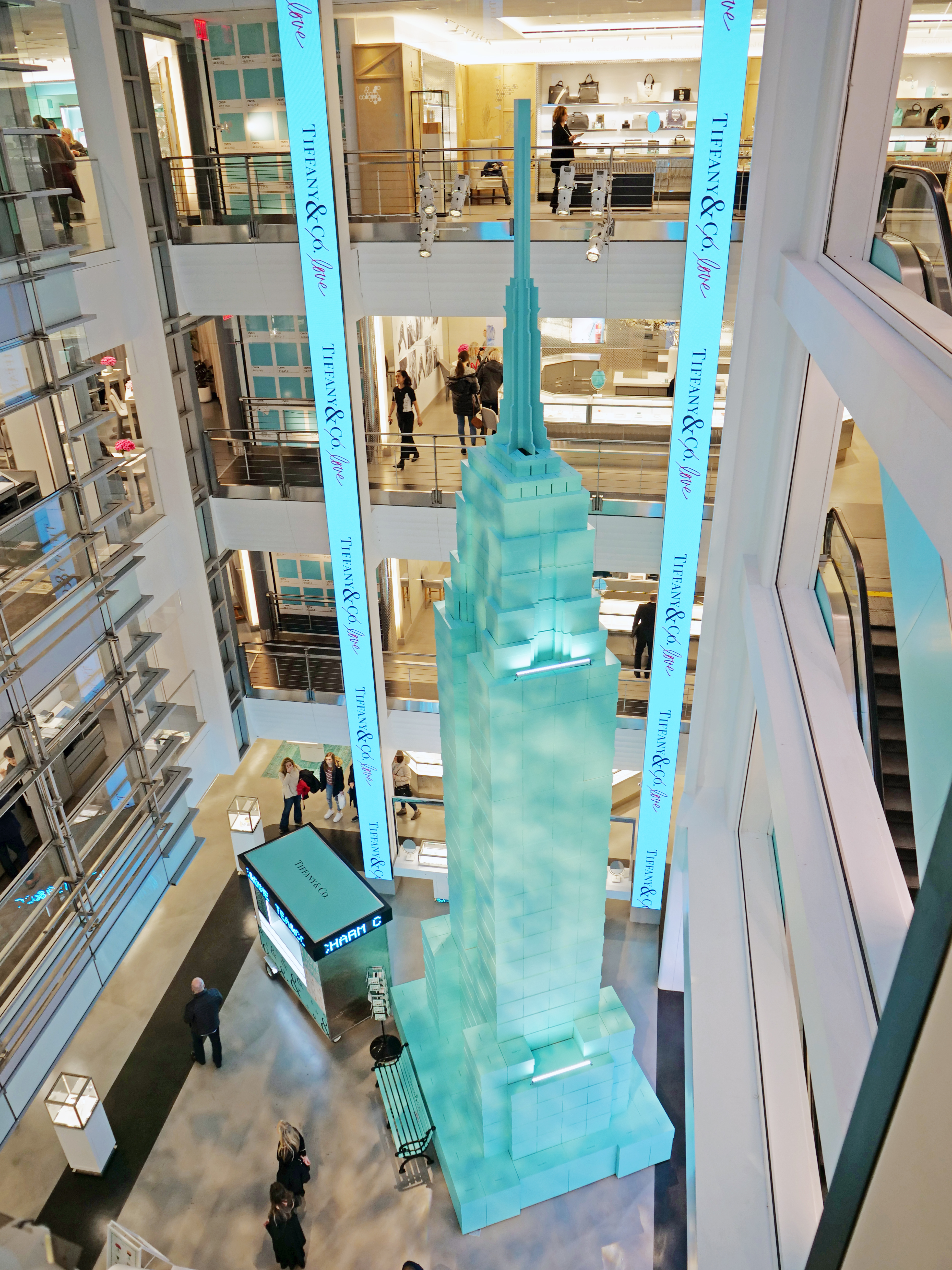 Here it is from the escalator zoomed into the boxes: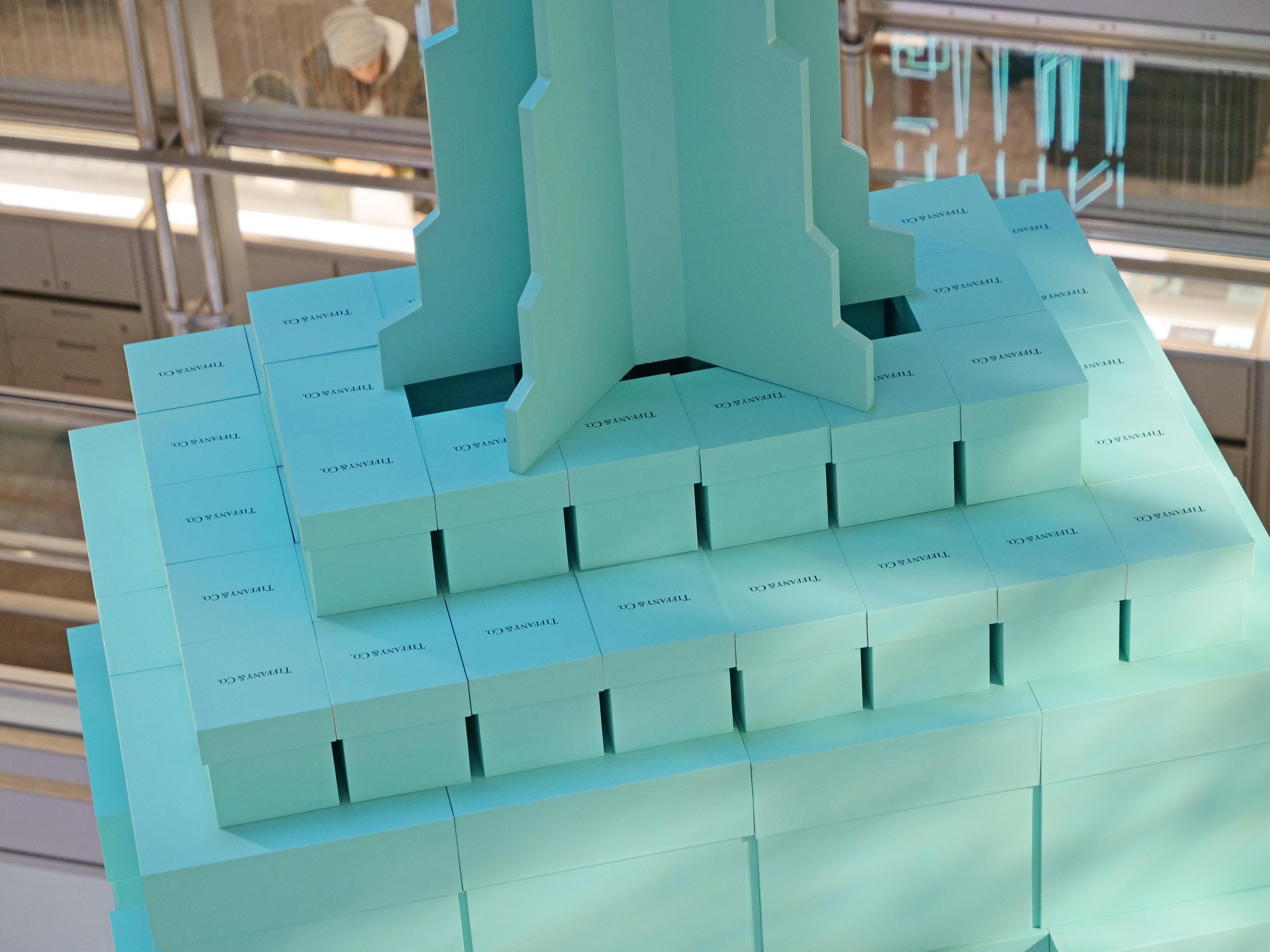 The crowning jewel, my favorite spot for photos, was this inside blue subway decorated with cascading flowers: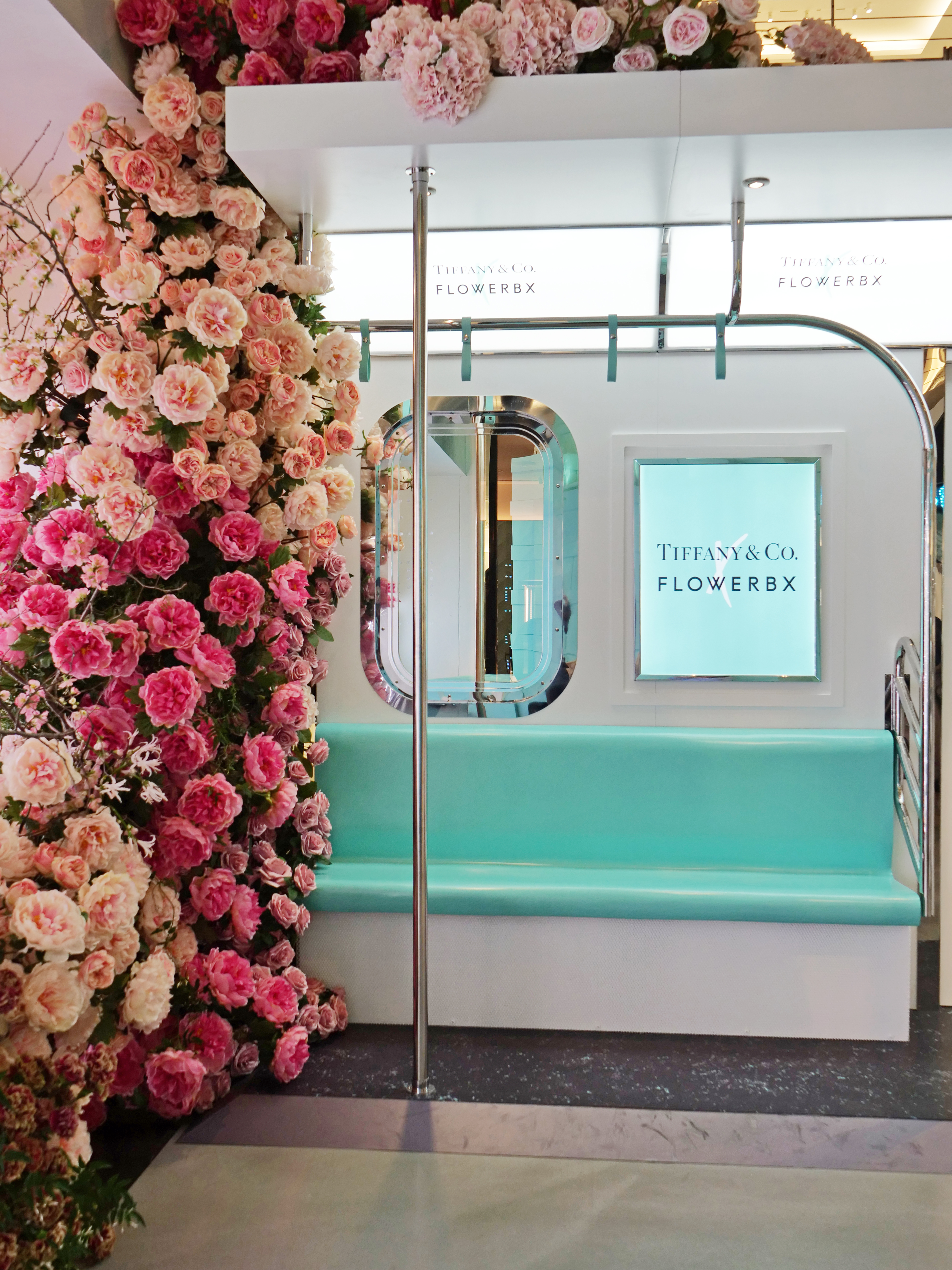 The flowers fall into a neon skyline: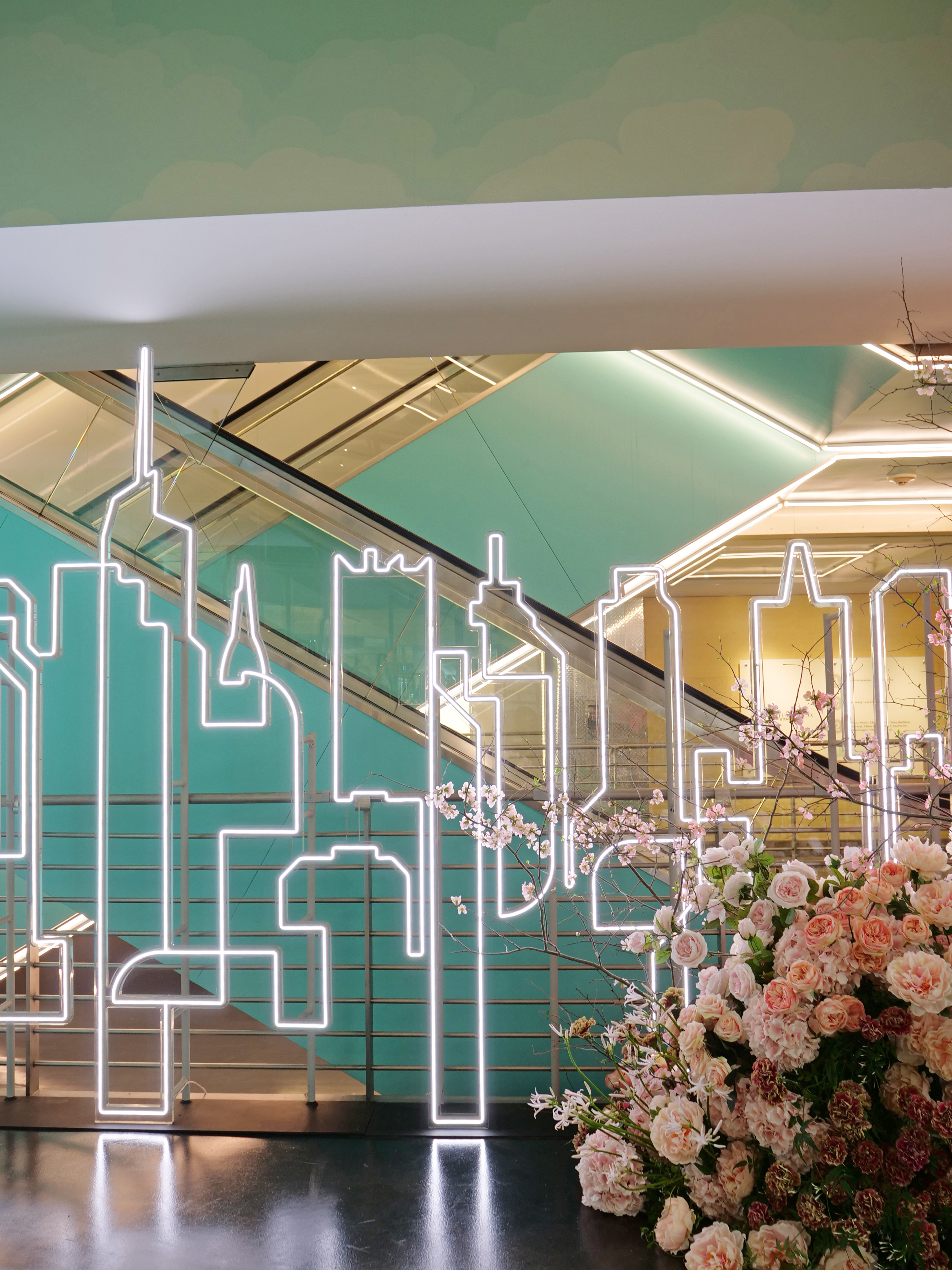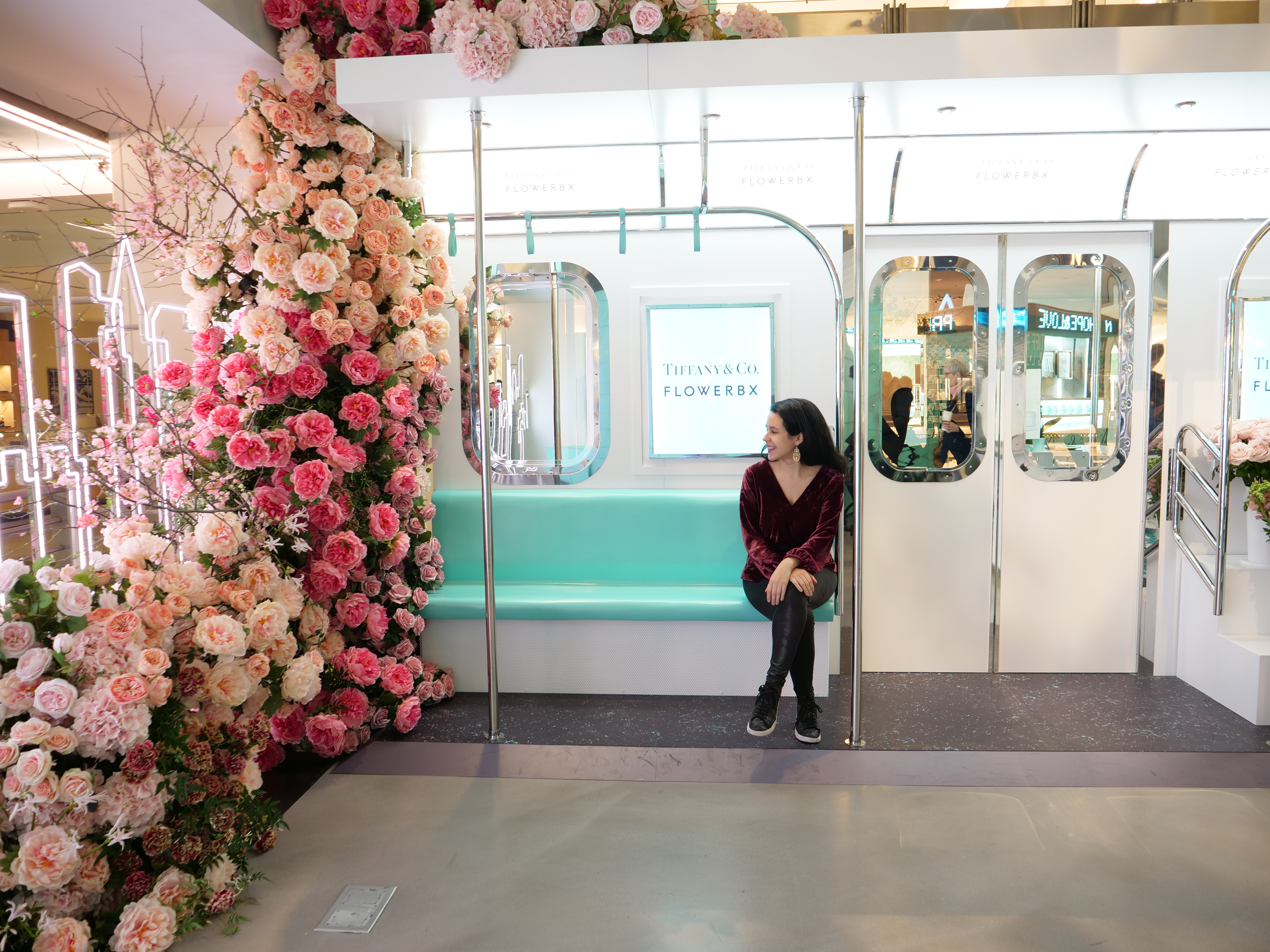 On the second floor you'll find a NYC subway map wall: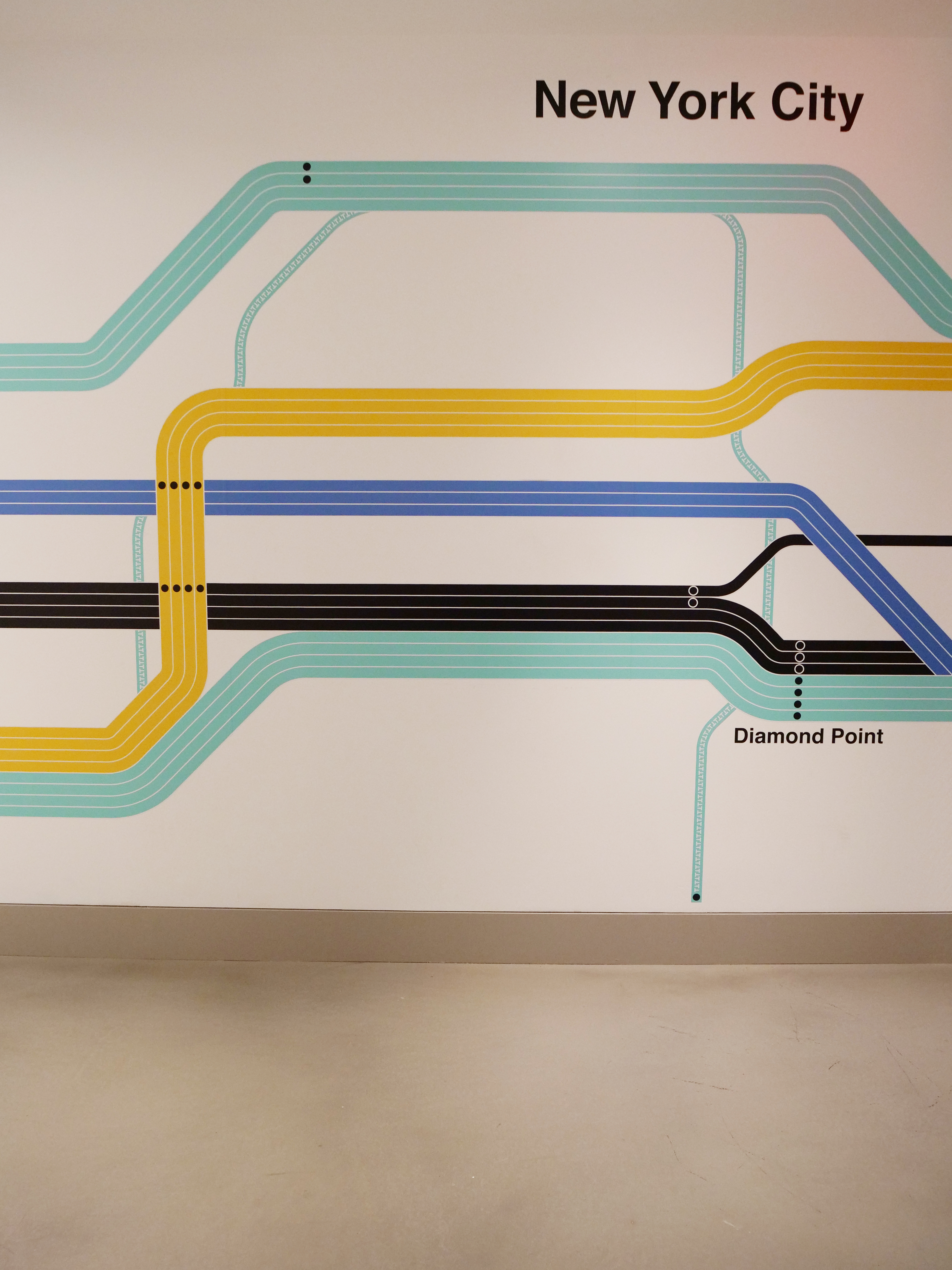 Each floor has a subway styled number and the 3rd floor has a portrait of Audrey Hepburn from Breakfast at Tiffany's, REAL flowers in cases and a map of where diamonds are responsibly sourced.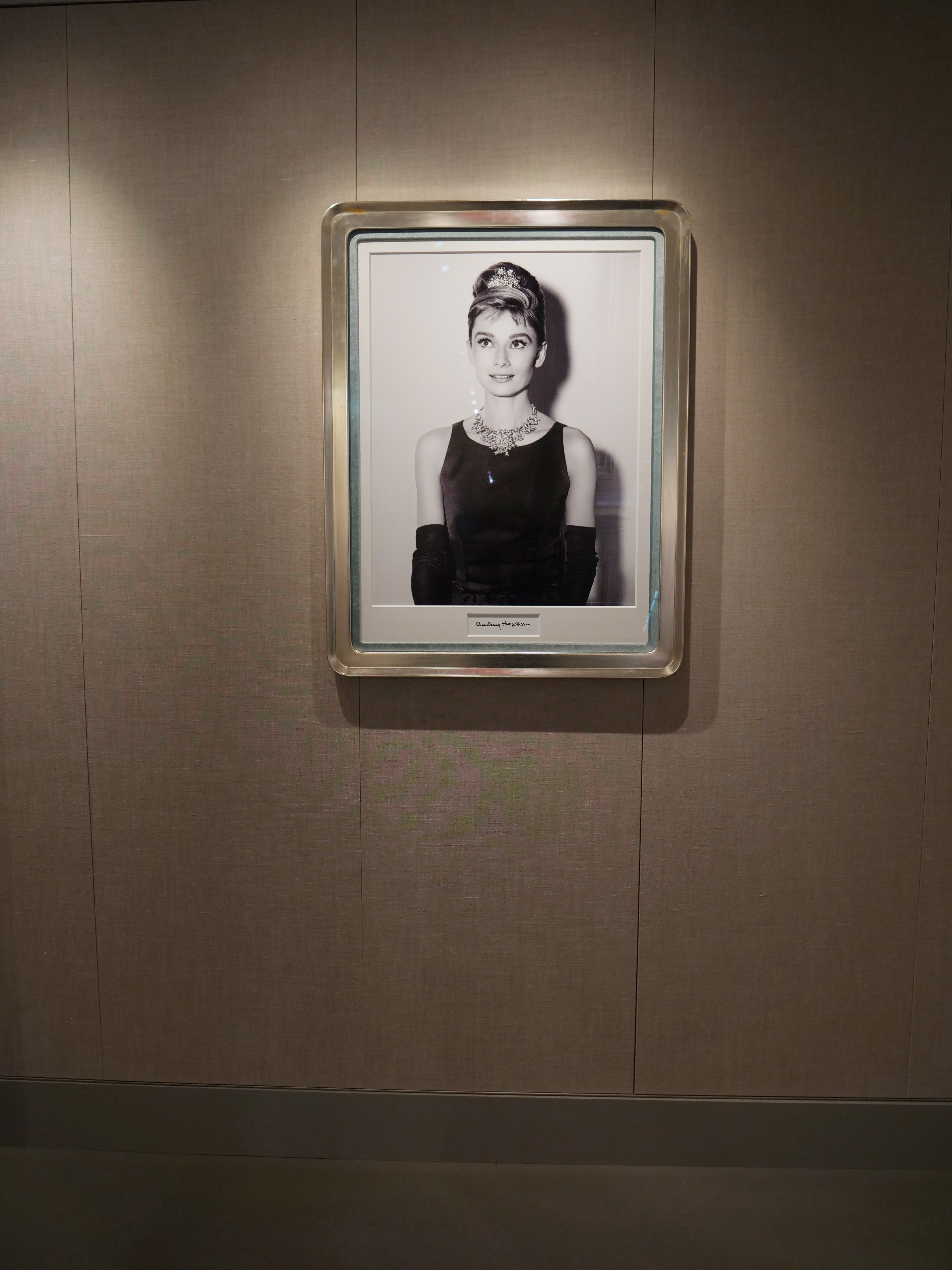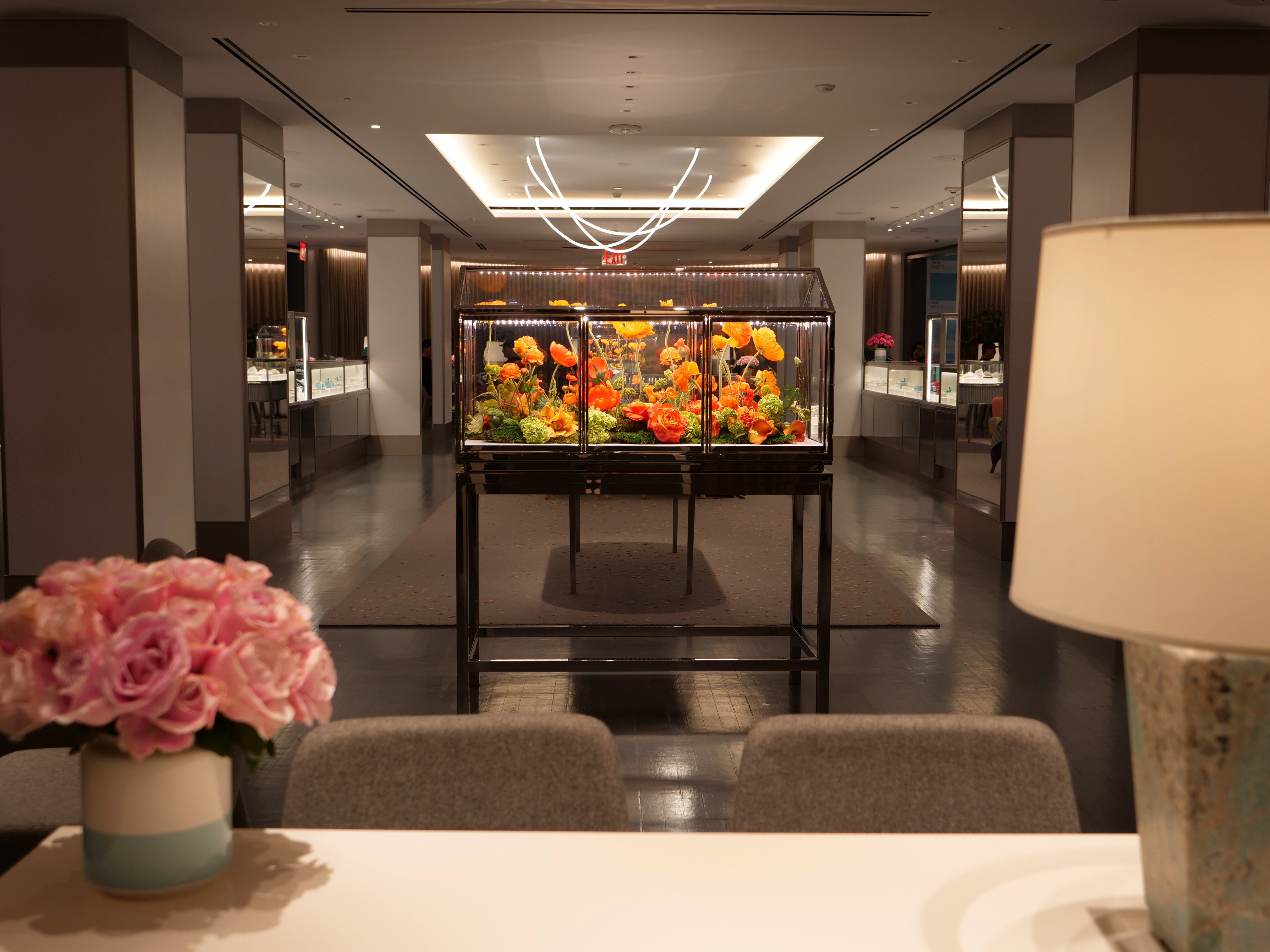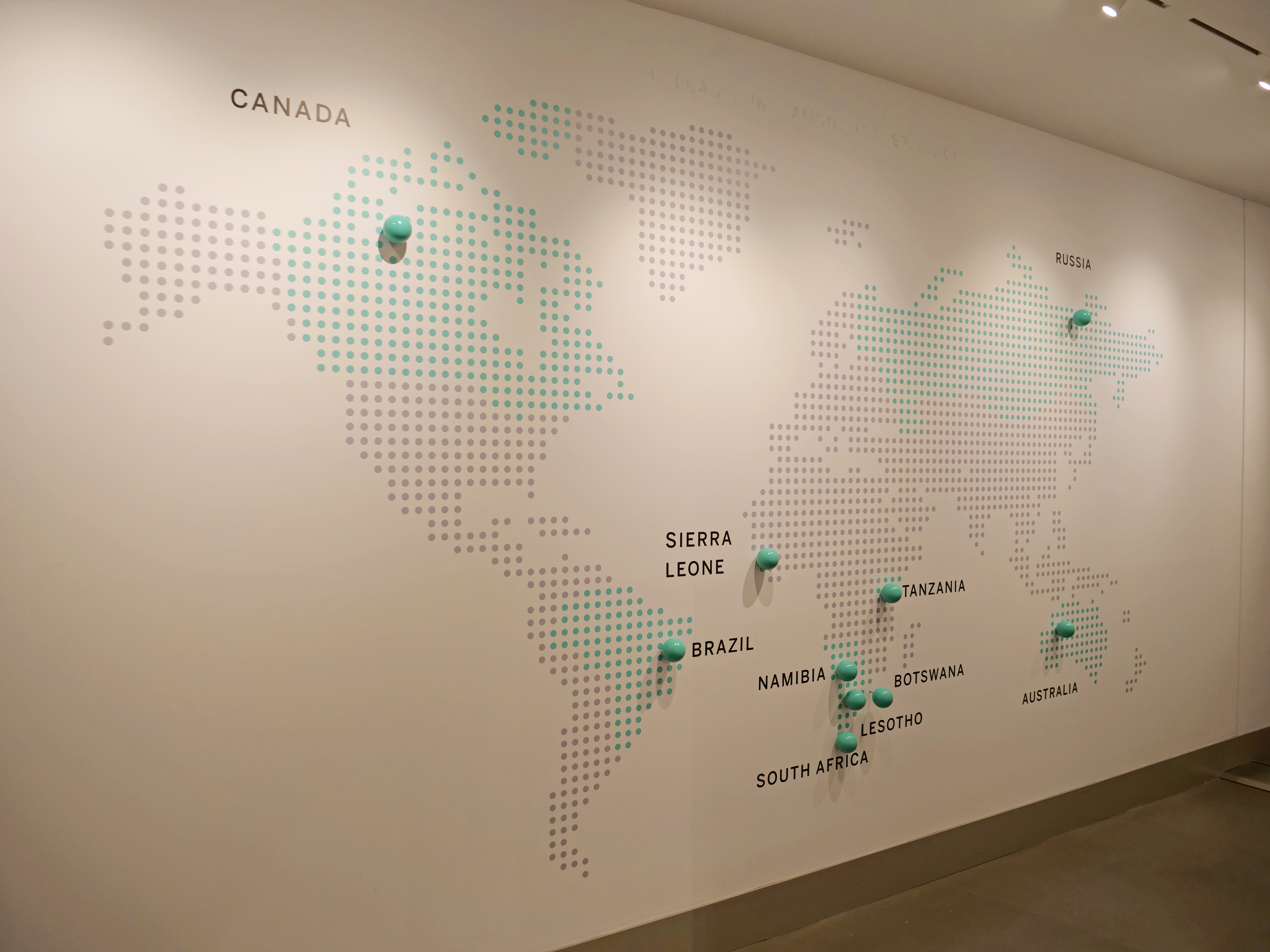 If you enjoyed this please comment your favorite photo spot or what pop up you would like to see covered next?
PIN IT: