If you're a fan of Tolkein, The Hobbit, and The Lord of the Rings you will love these Middle Earth and Shire themed Hobbiton homes, houses and stays. Many travel to the Hobbiton movie set in New Zealand, but now you can stay in a real earth-sheltered home for an adventure in the USA from Vermont to Washington to California! Join Airbnb for free and get up to $55 off your first trip with this LINK HERE.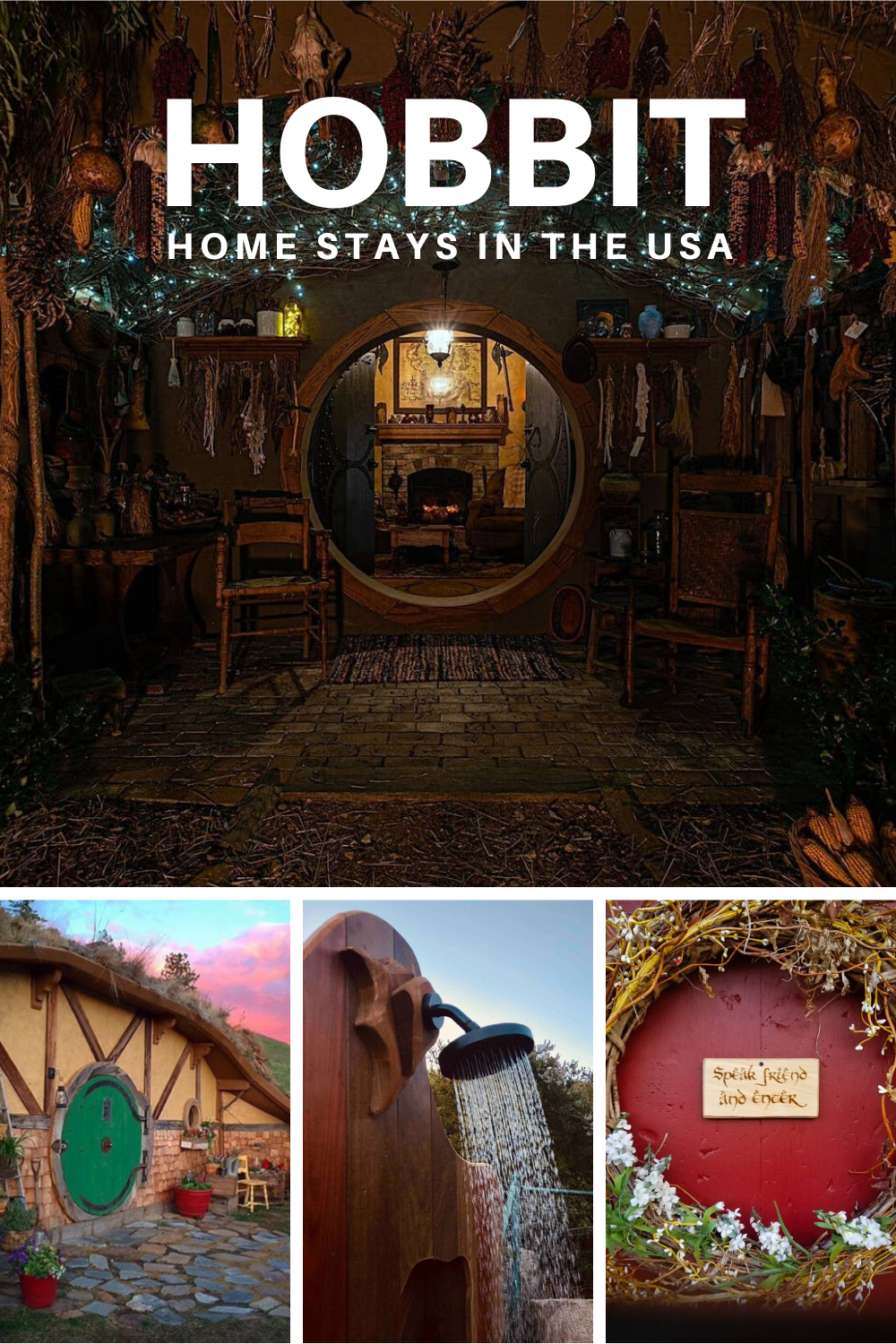 1. Stay in an underground hygge hobbit-inspired dwelling in the Columbia River Gorge mountainside in Washington. Through the round doorway you will be transported to a Tolkien fandom fantasy surrounded by 6 acres to hike and explore. In the winter months you'll need four wheel drive. STAY HERE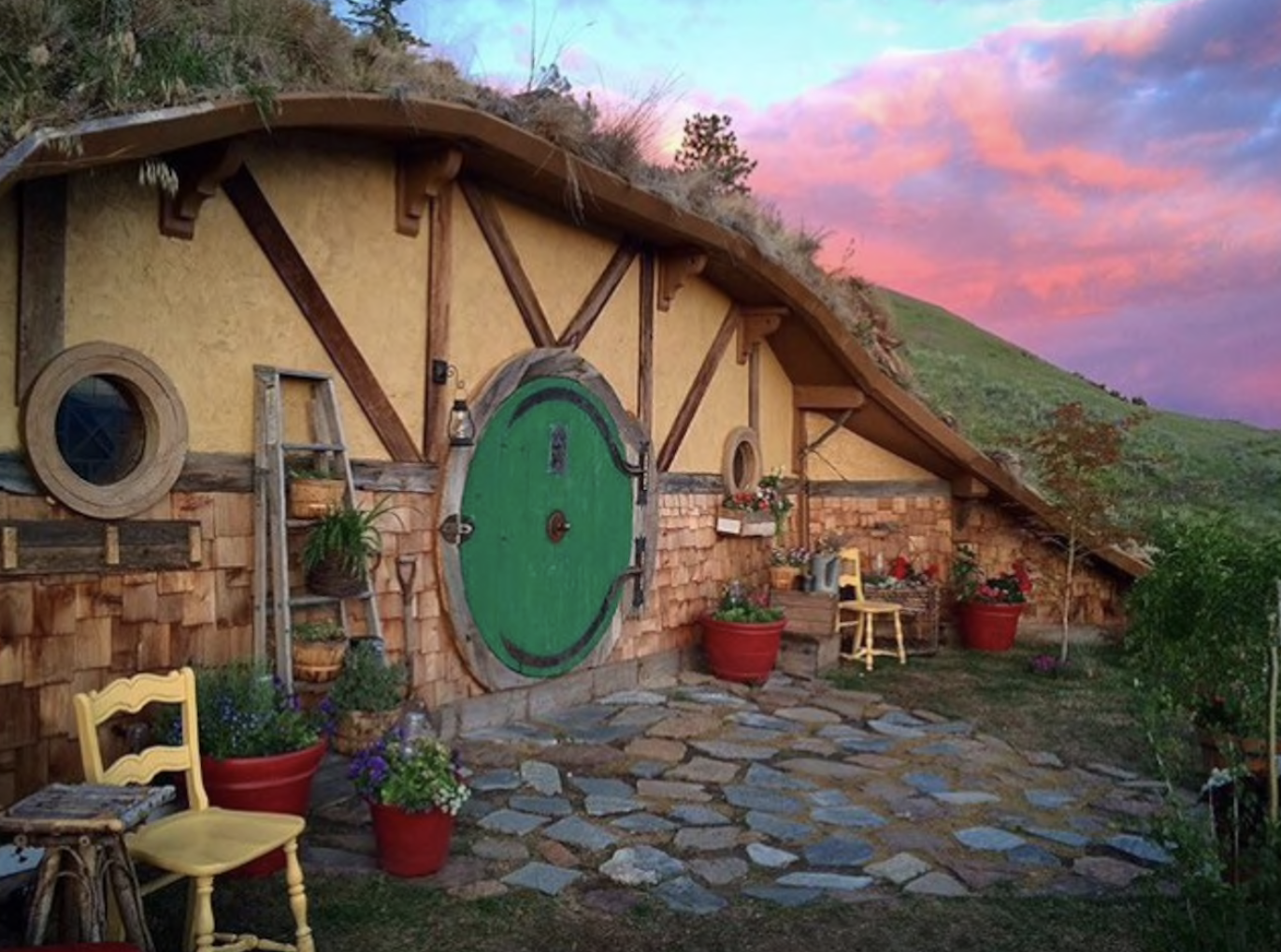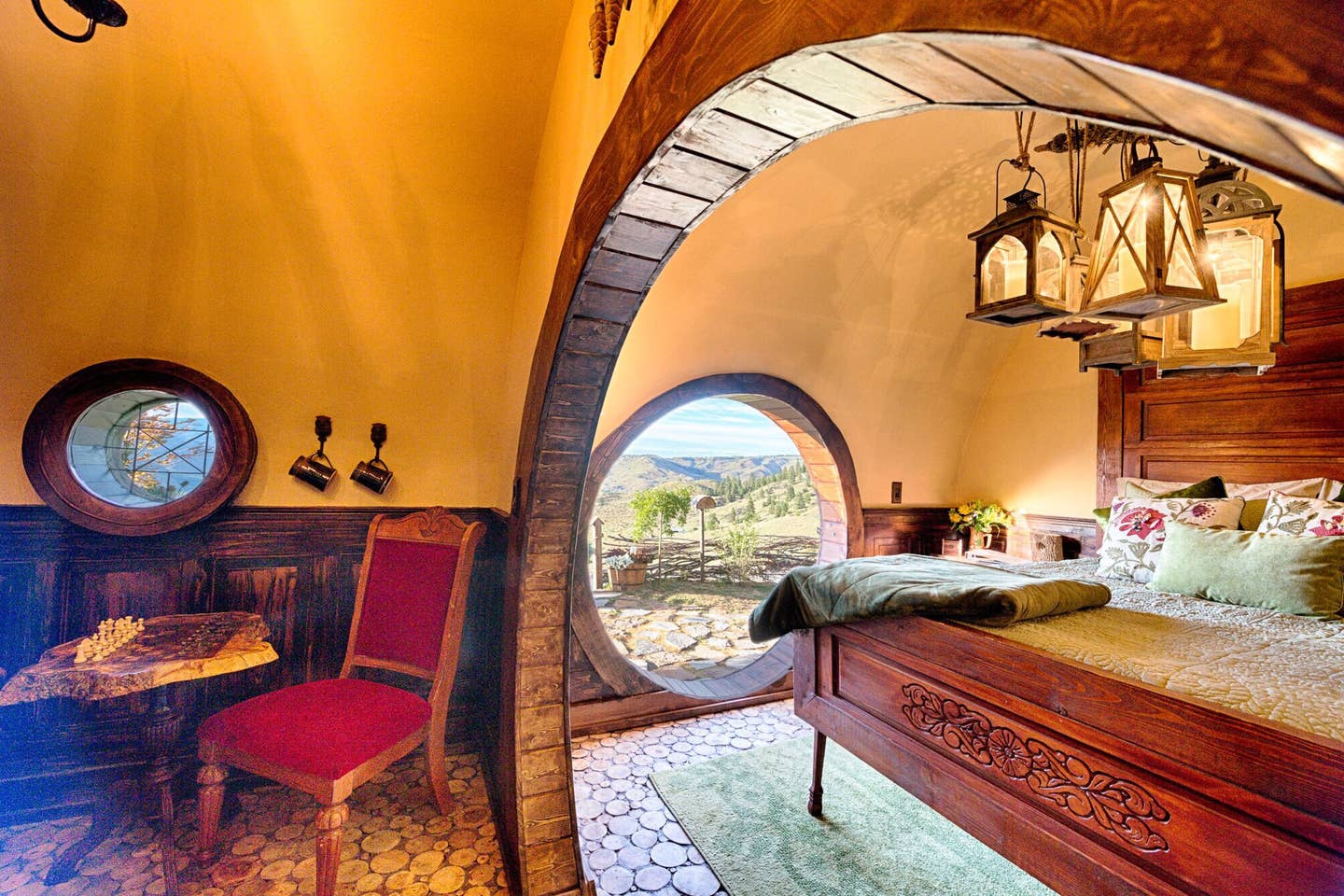 2. Stay in a Hobbits' dream home in Fairfield, Virginia! The adventure begins in reading the listing here and can continue to include workshops making brooms, pipes and wood-carving! STAY HERE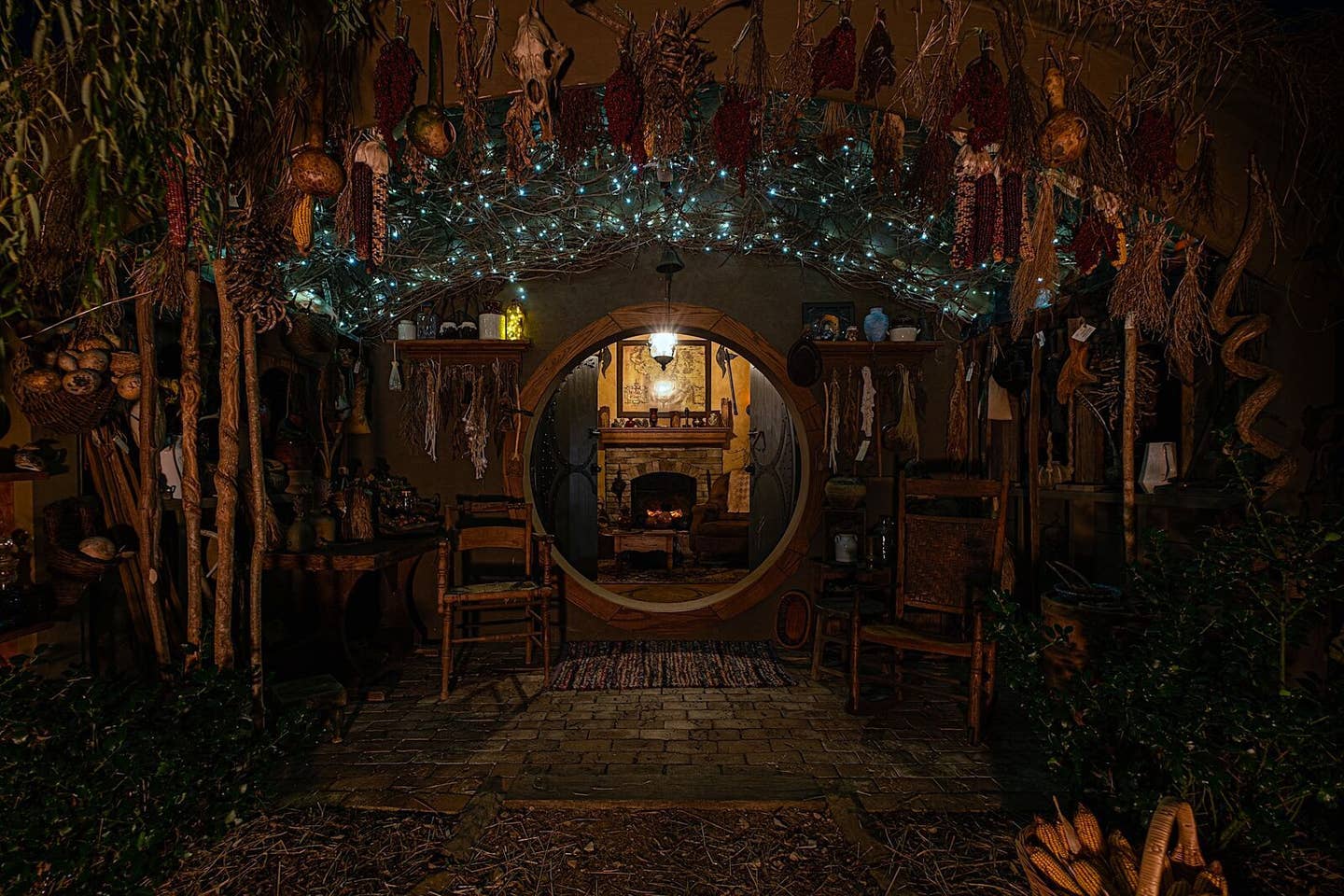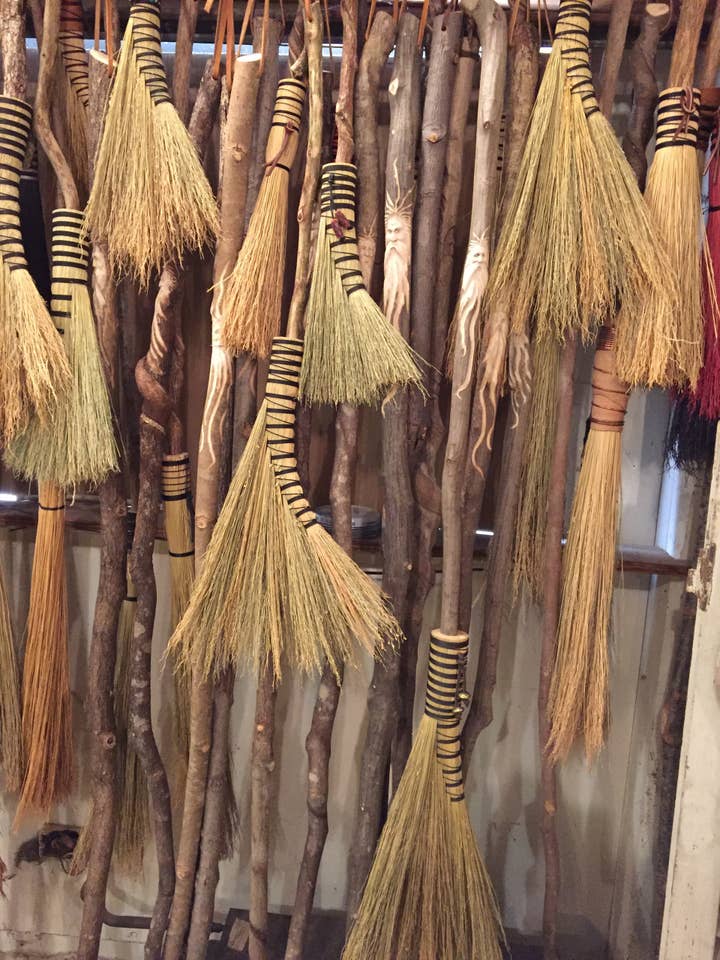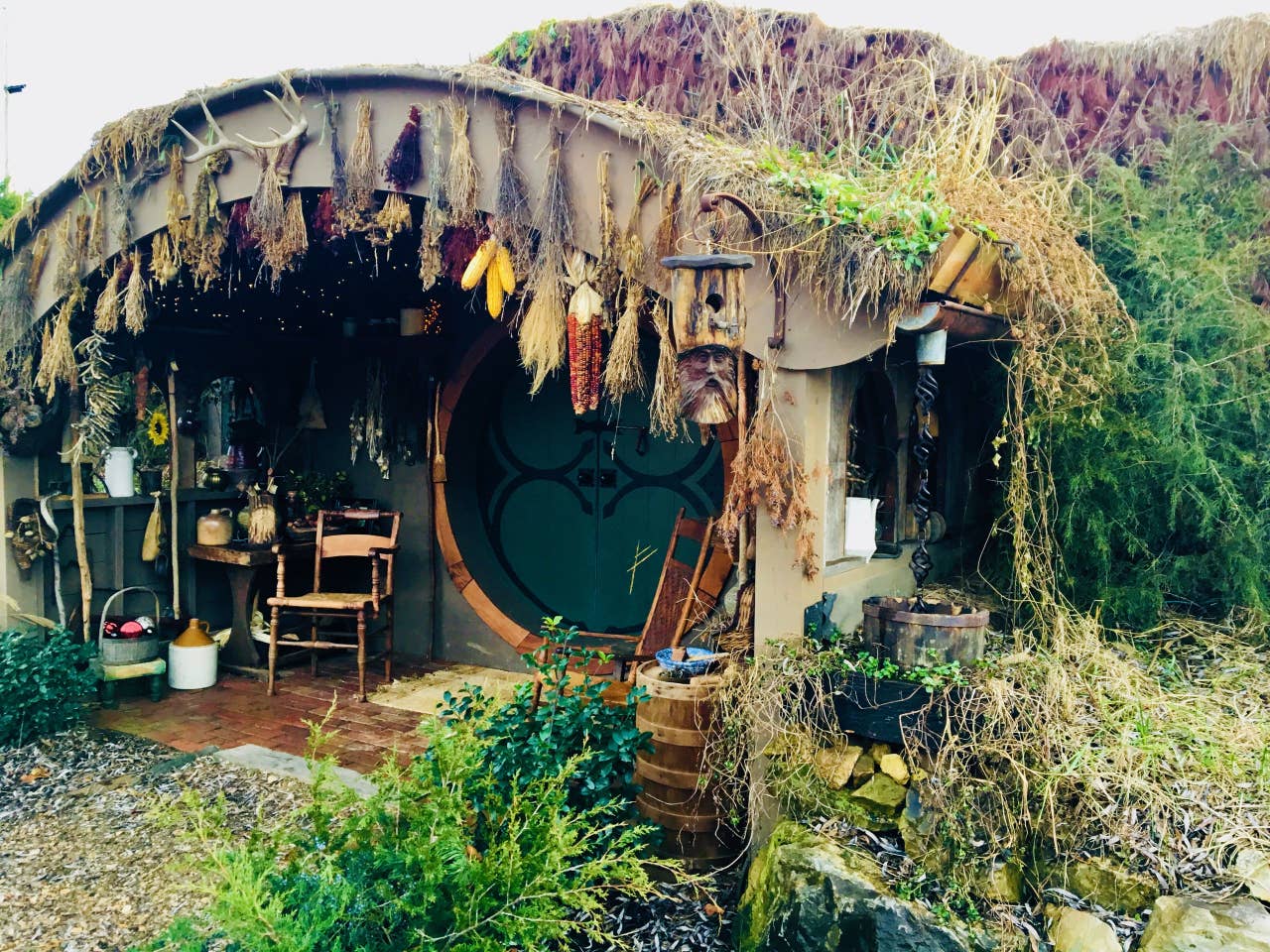 3. Disconnect in this Hobbit inspired escape near San Diego, California. STAY HERE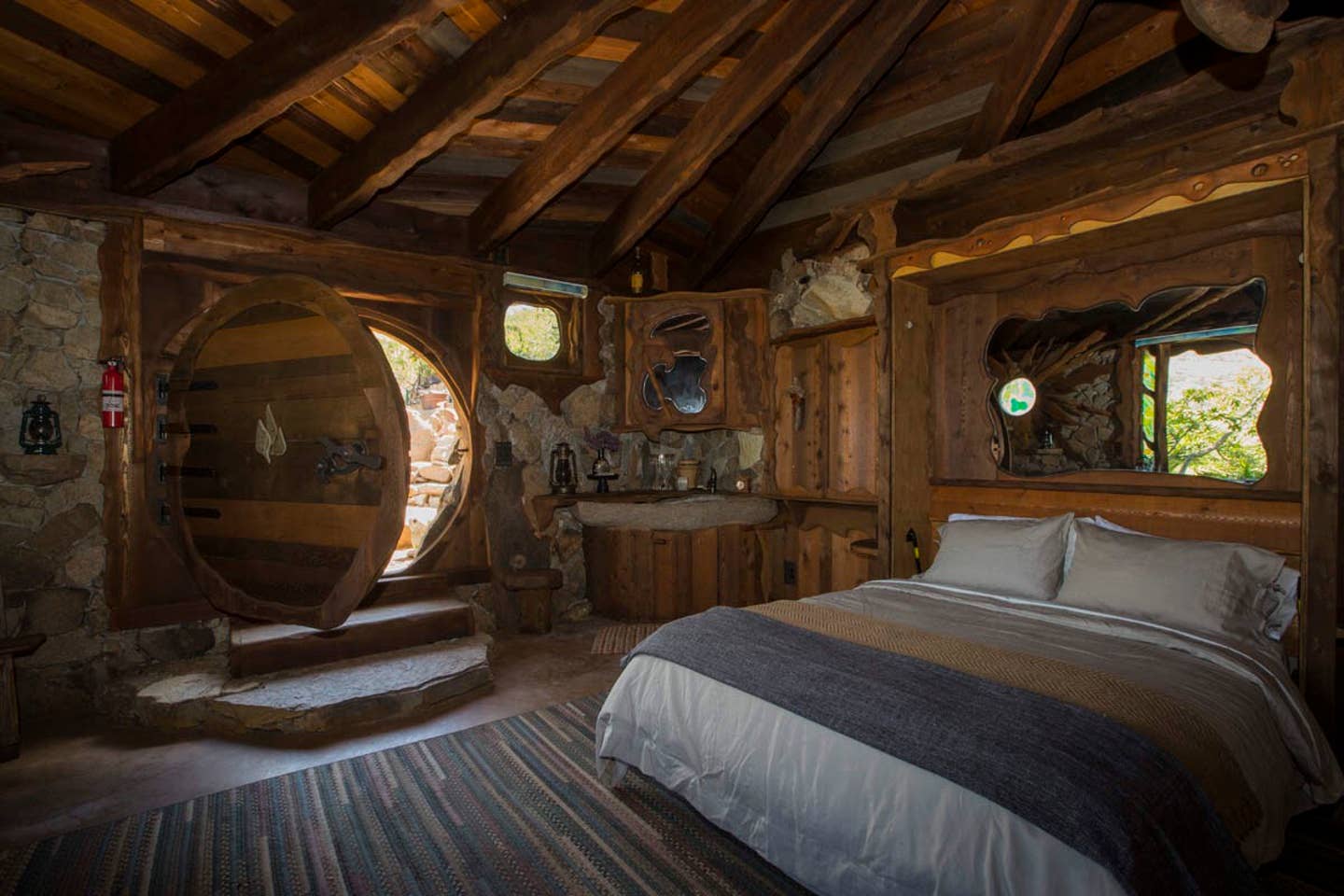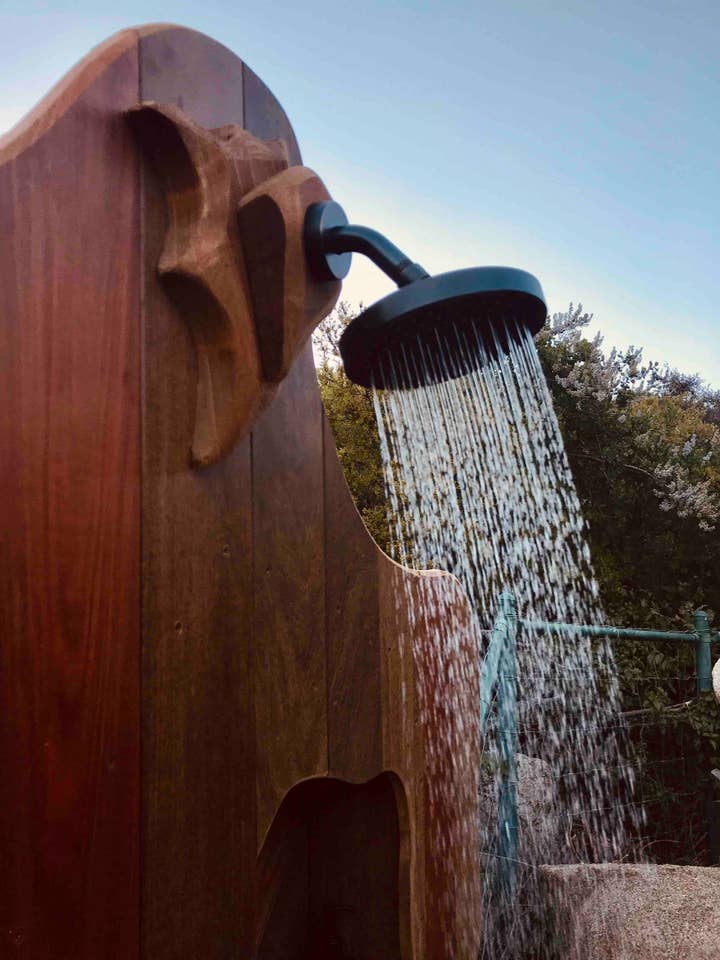 4. This Hobbit house is made from the earth near Cheval Manor. It is complete with a large pond and fishing poles and is located in Murfreesboro, Tennessee. STAY HERE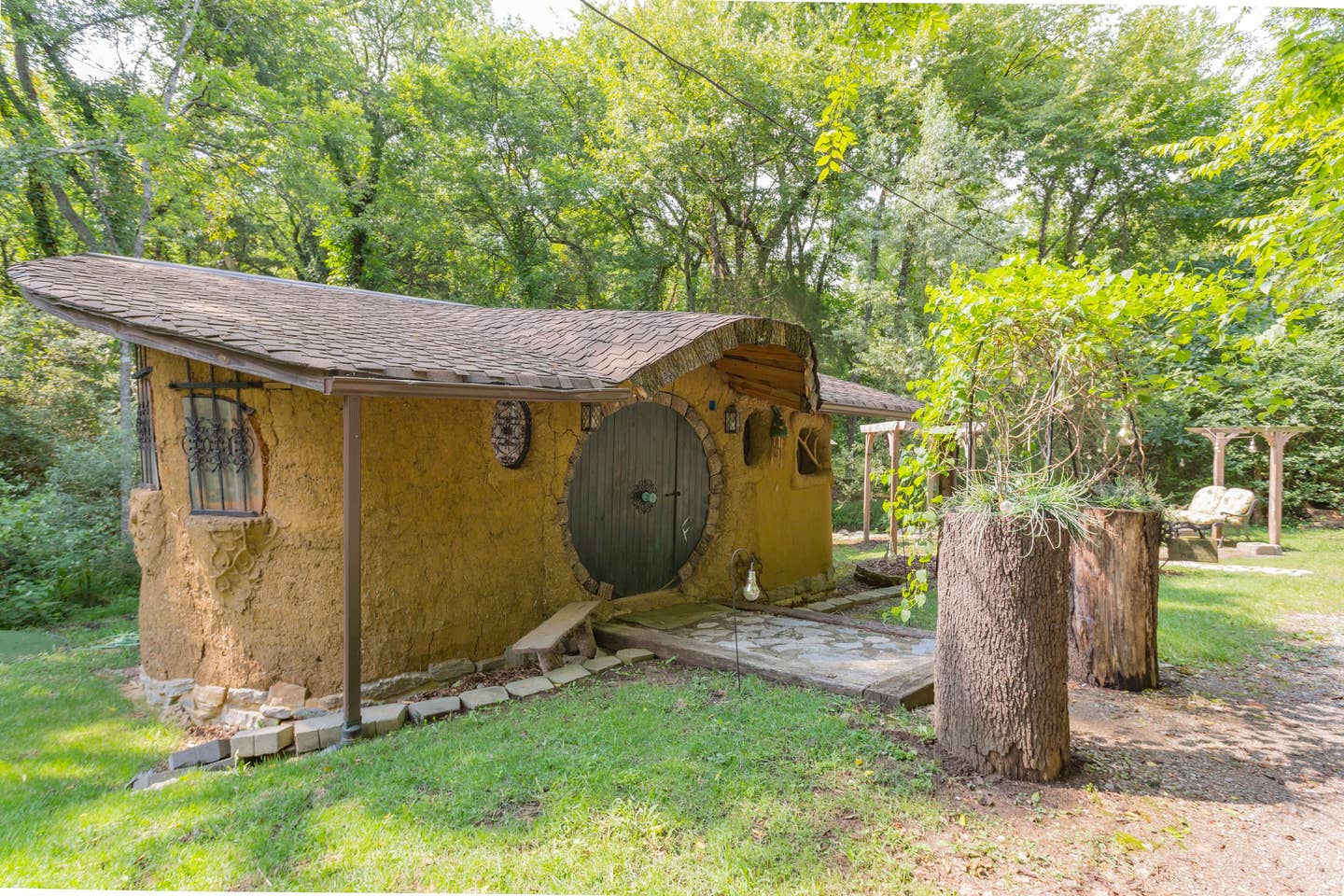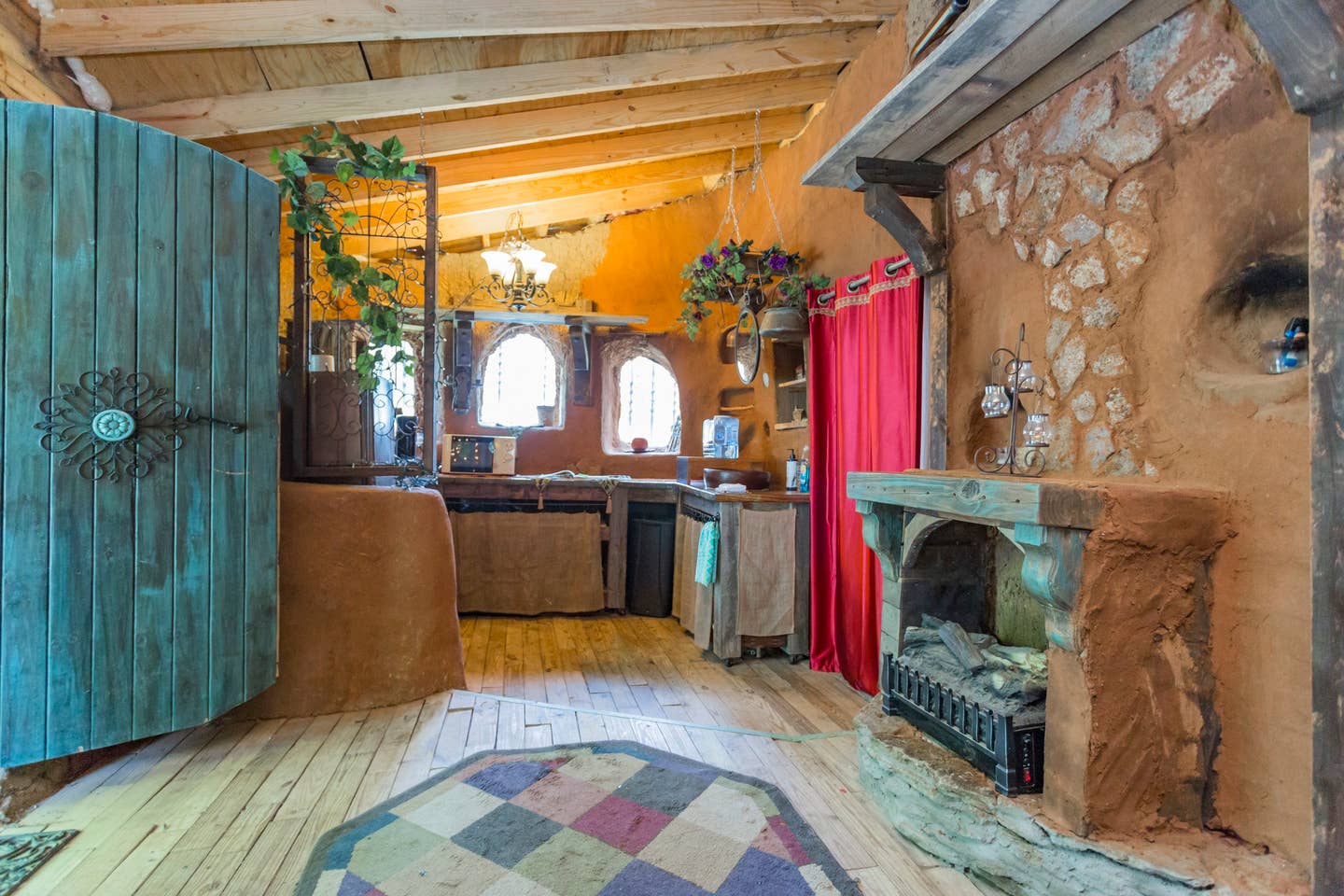 5. Unlike some off the grid underground tiny hobbit homes, this space is great for a larger group. It is nestled in the lower level of the host's home with a private entrance complete with 2 bedrooms and bath. It is located in Russellville, Arkansas. STAY HERE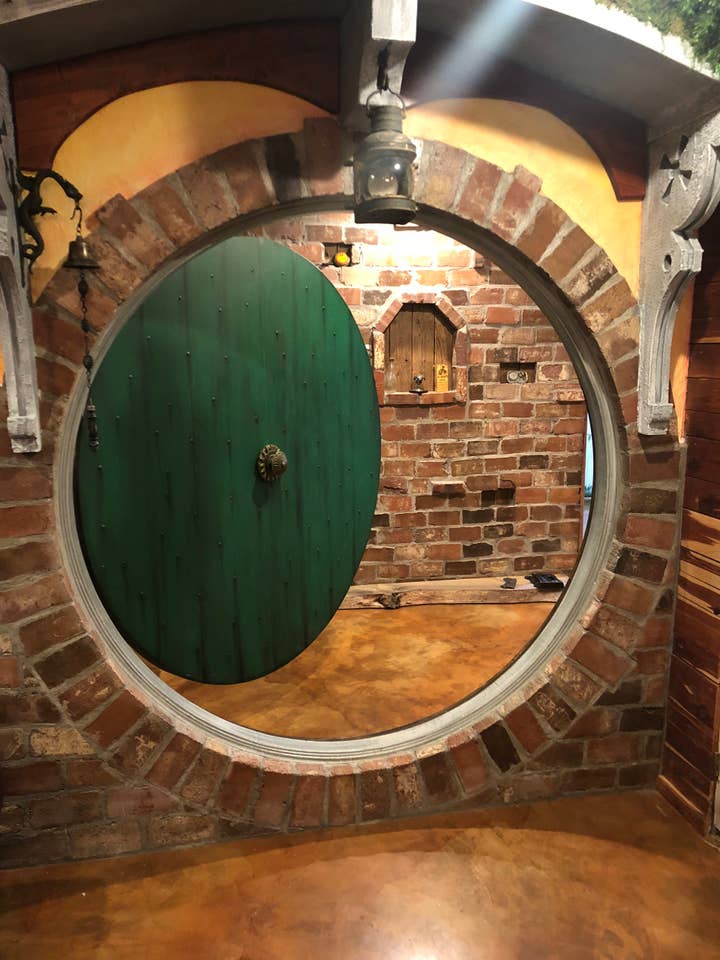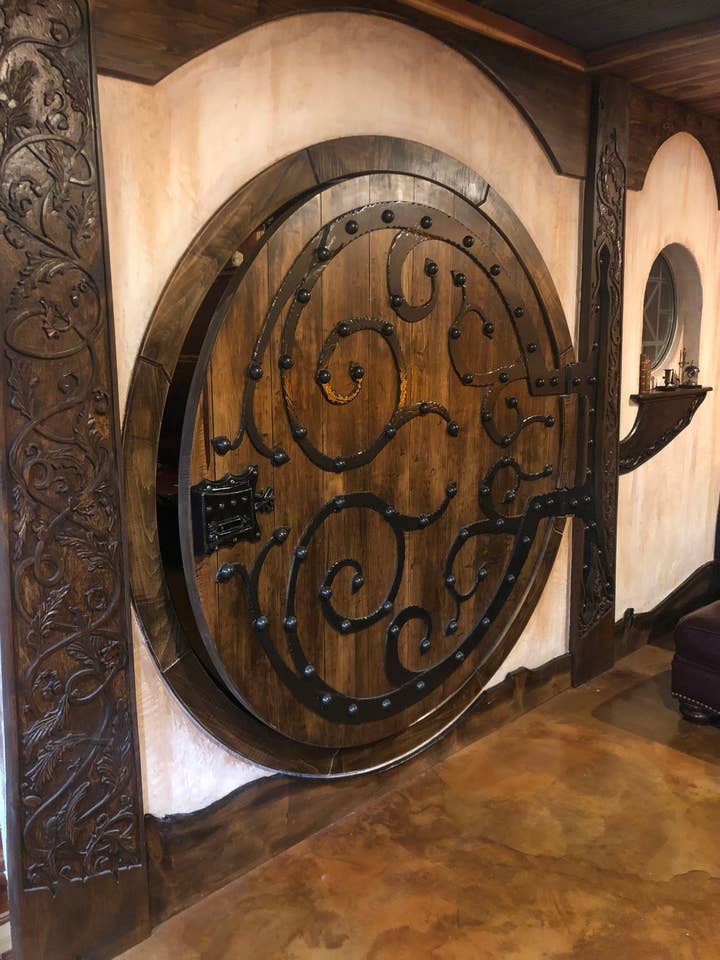 6. Travel back to the old-world for a charming private stay with full bath and shower. The attention to detail and large space includes WiFi and a smart TV but is built to encourage a tech-free weekend. The space can fit 4 guests in these adjoining Airbnb spaces located n the lush green mountains in Vermont. STAY HERE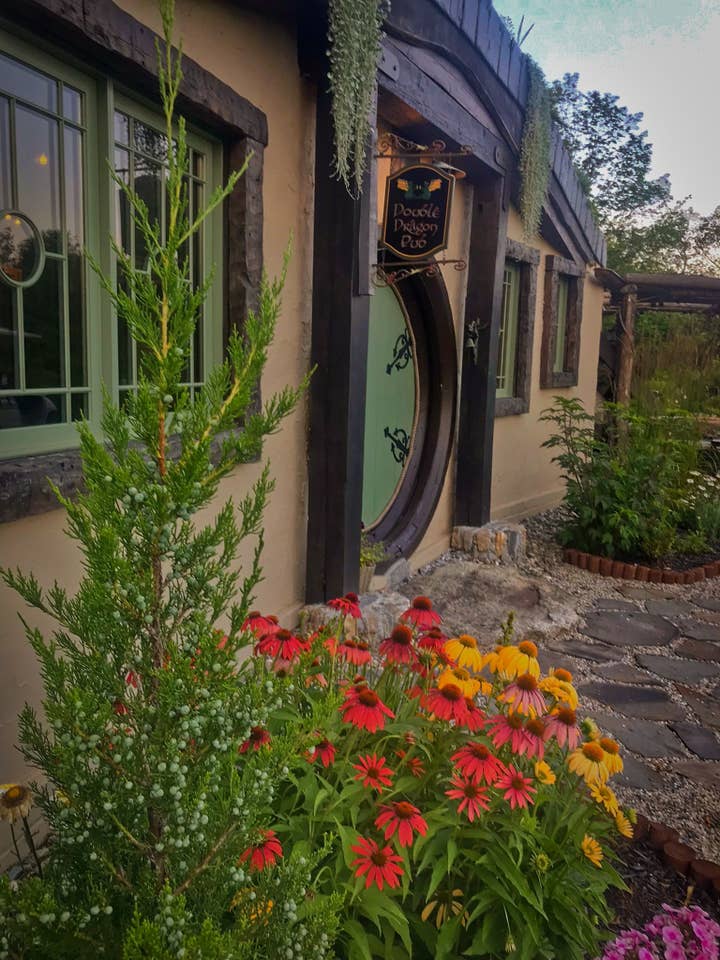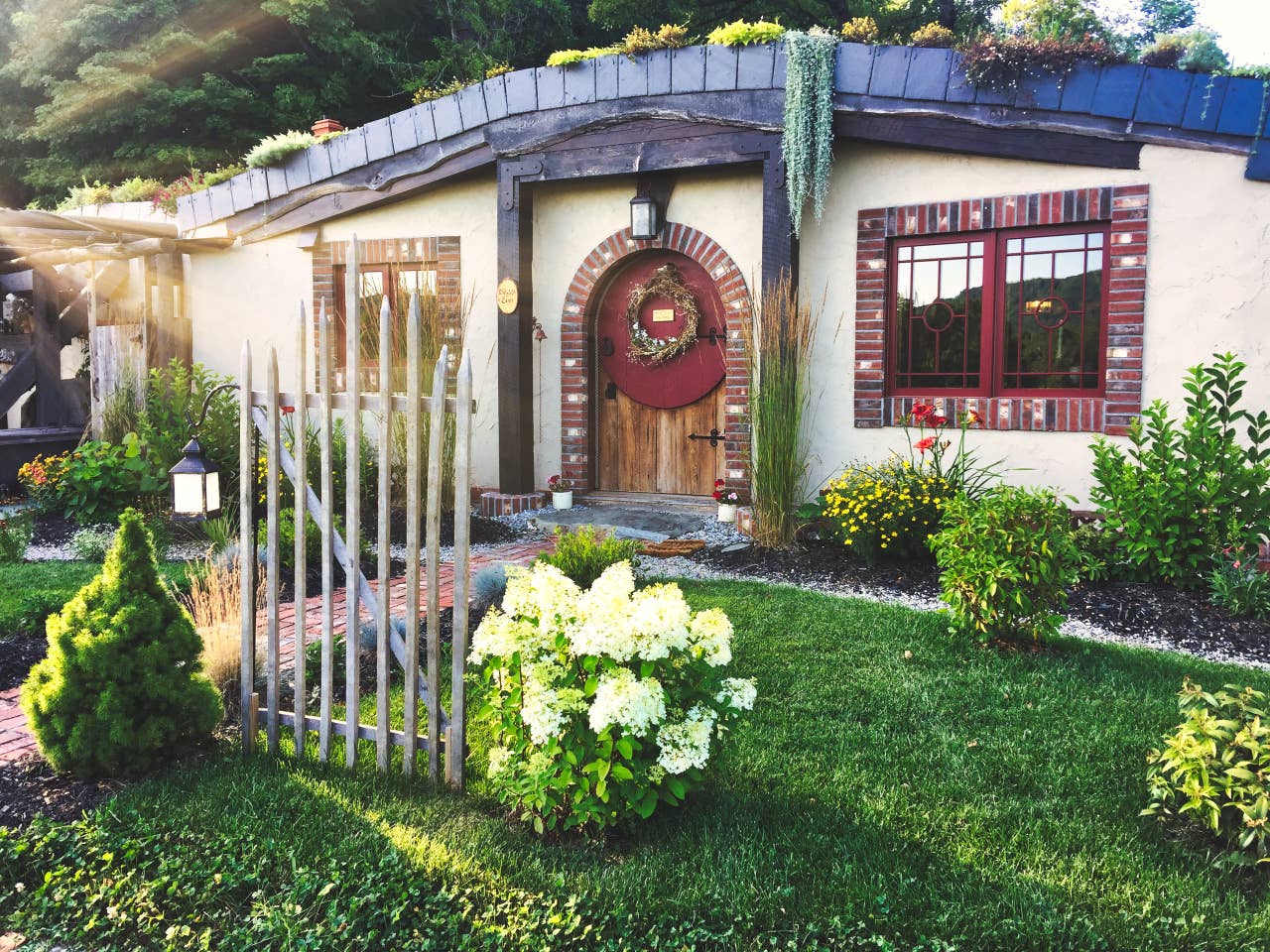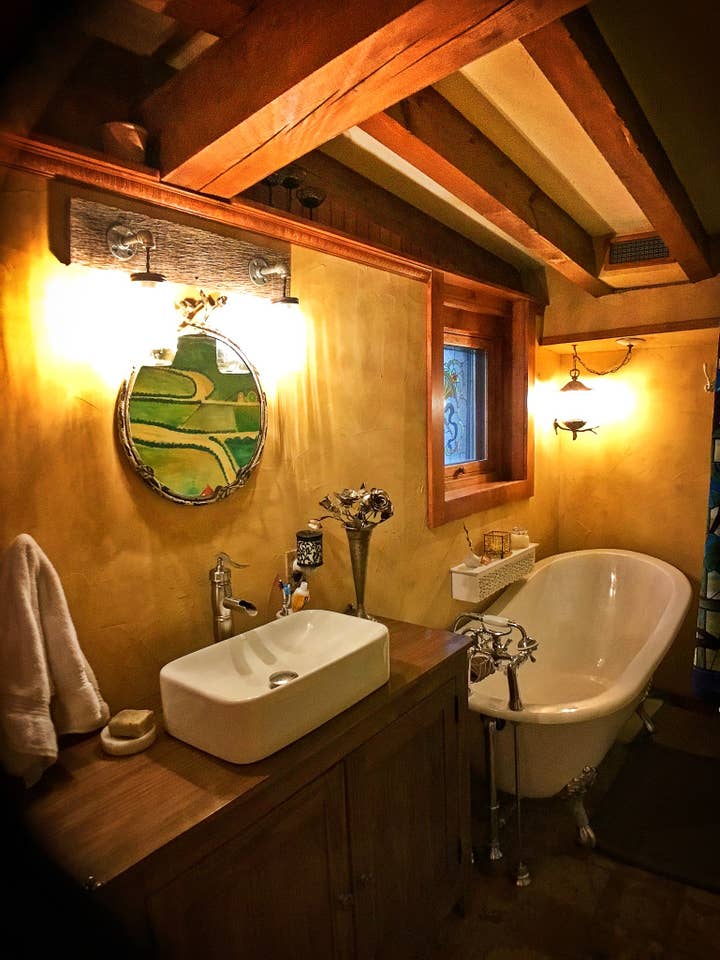 Join Airbnb for free and get up to $55 off your first trip with this LINK HERE.
For more unique stays check out treehouses in Hawaii and Unique USA Airbnbs.
PIN IT: