NYC during the holidays is a magical, but also crowded and cold so you I recommend that you take breaks between shopping and sight seeing to visit one of these beautiful holiday themed bars. While I just shared my top three restaurants and bars to visit for the holidays year after year, there are a number of pop-up bars this year that are becoming new favorites I had to share! If you're reading this just after Christmas, do not worry most of the crowds have gone but many of these pop up bars and their themed decor stay up through March, here are my favorites and when they're open until.
1. Après Arlo at the Arlo SoHo Hotel
Travel downtown to the French Alps for hot toddies in this outdoor cabin space complete with wellness popups like free meditation or 15 minute mini-massages. The Arlo SoHo Hotel is located at 231 Hudson street. It is open through March 15, 2020.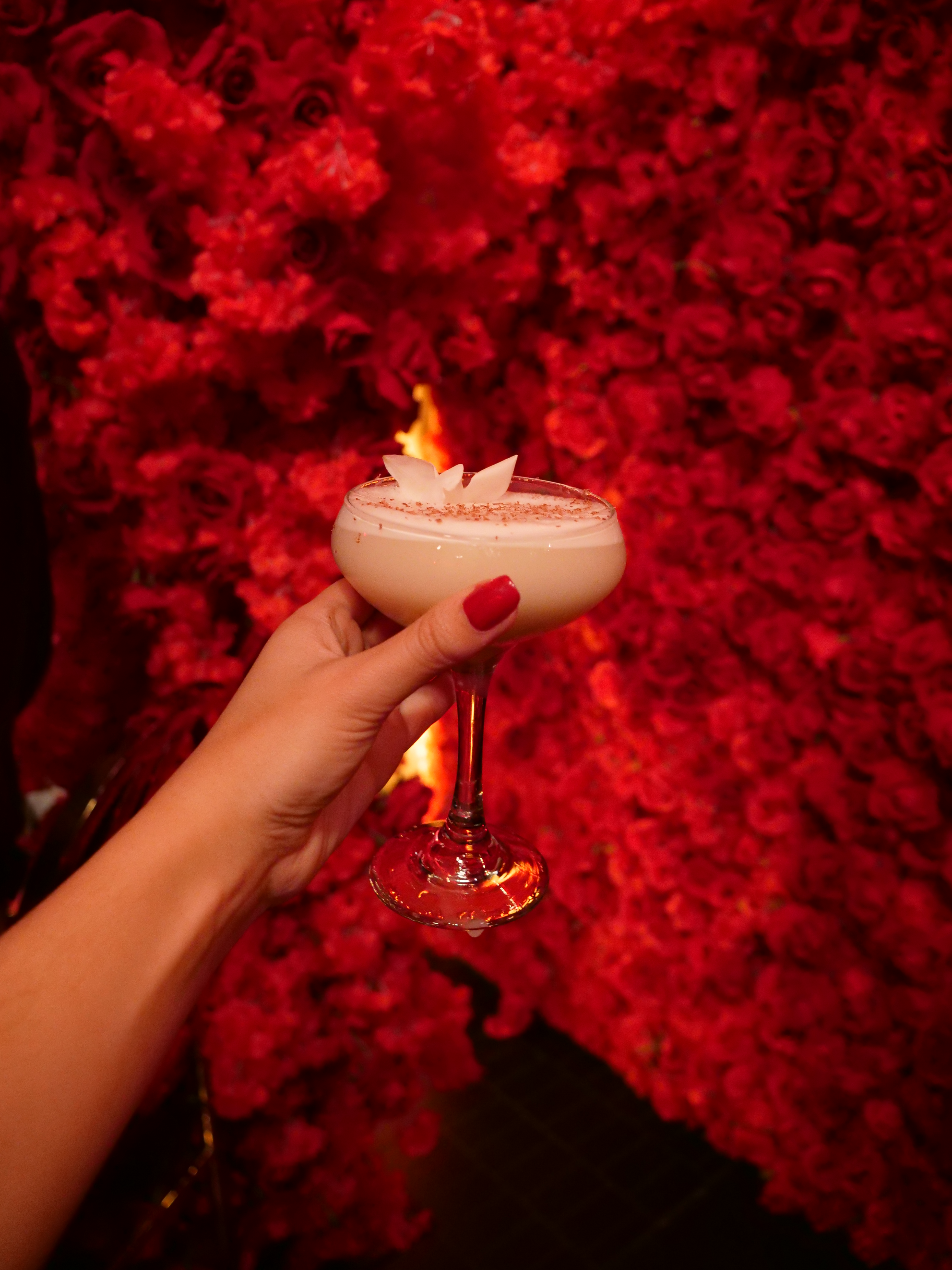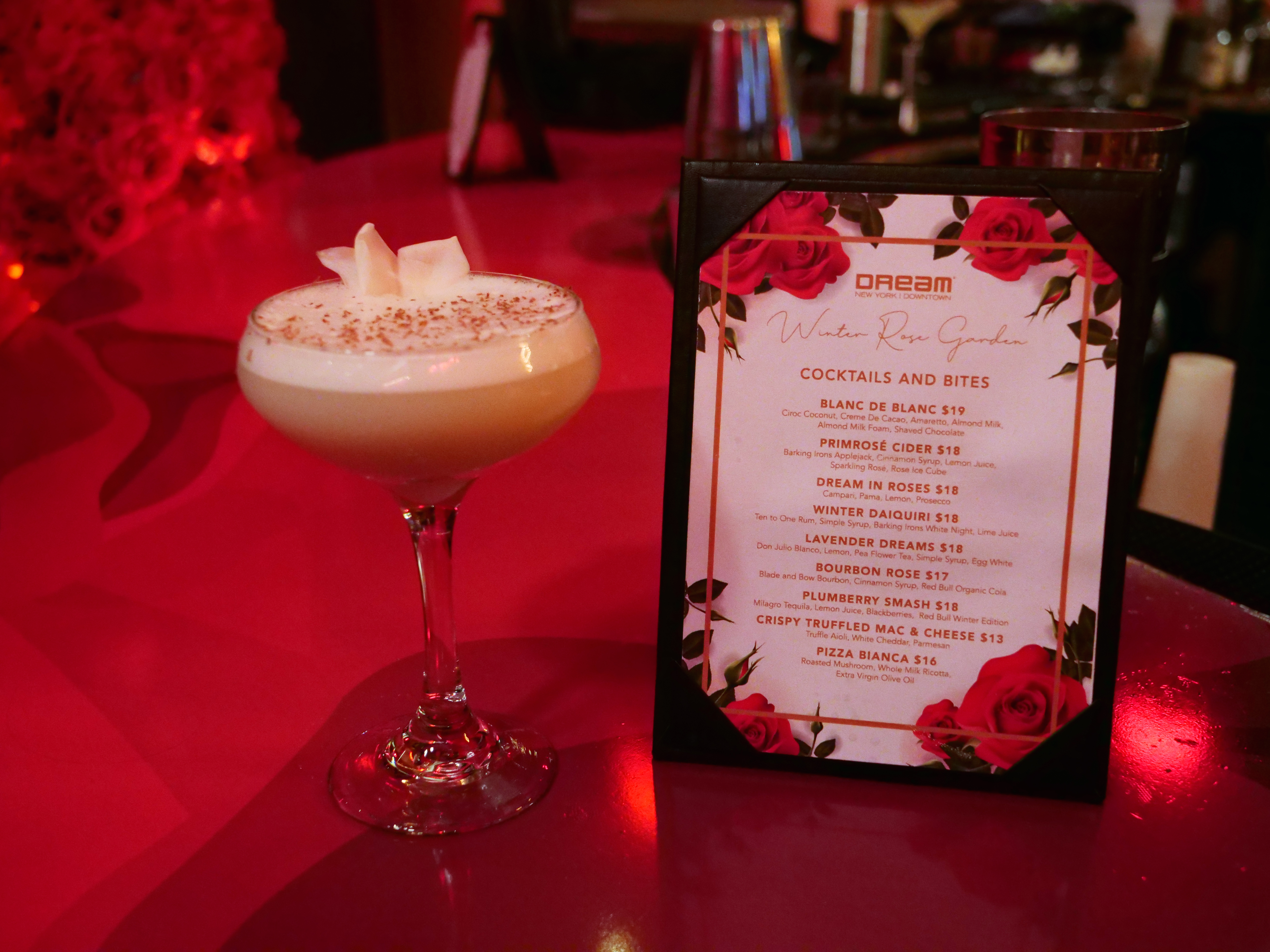 2. The Winter Rose Garden at the Dream Downtown
If you're looking for more than just Christmas ornaments and snowy themes, this ruby red decor is a gorgeous change of pace. There are 15,000 fabric red roses around the walls and bar ready as the backdrop for photos. The floral theme doesn't stop there but is also incorporated into the furniture, lighting, and floor. Dream Downtown location: 355 W 16th Street. It is open through March 2020.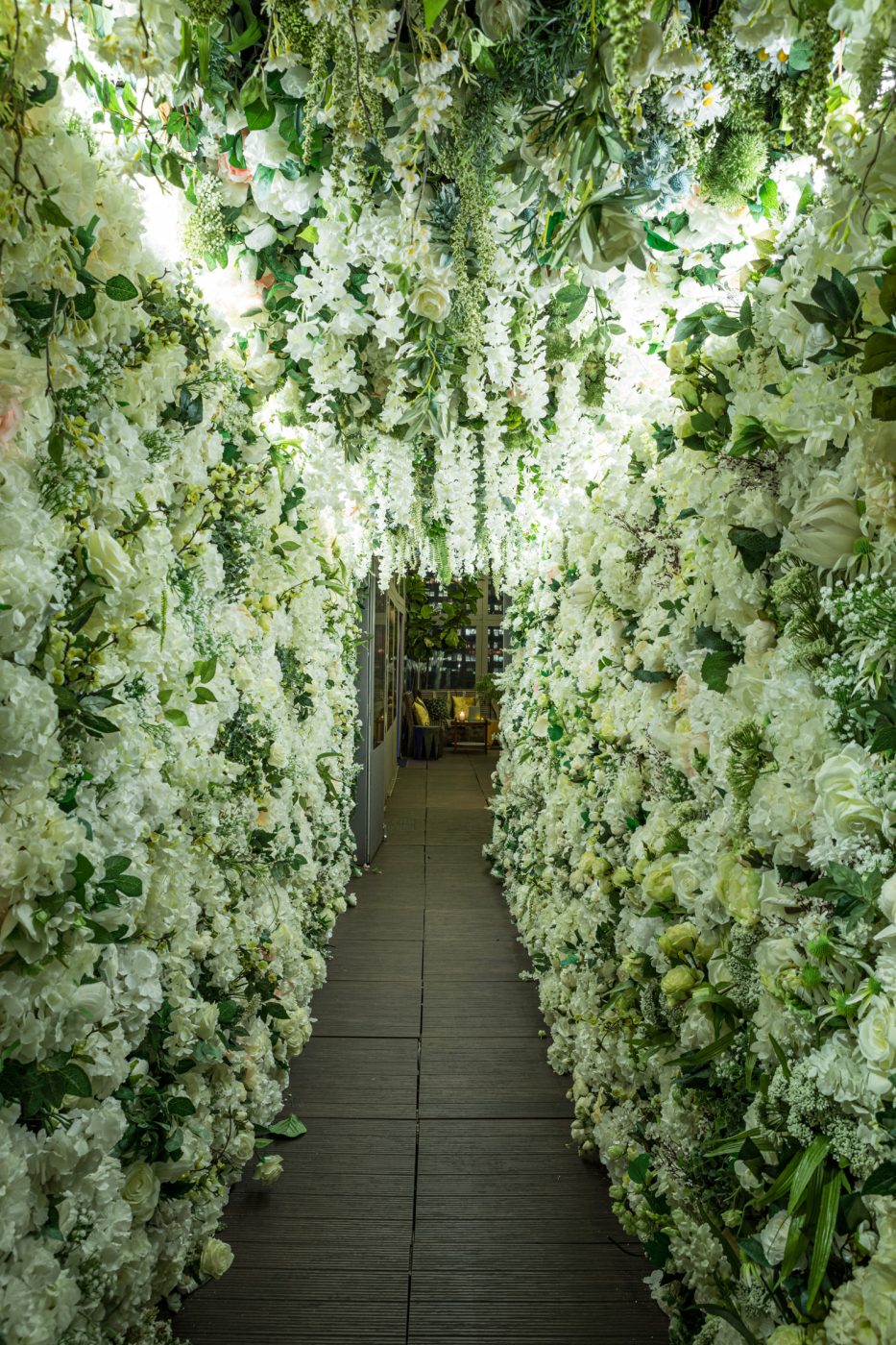 3. PHD Terrace at Dream Midtown
Enjoy a ceiling of lights, huge hot cocoa, #FlowerTunnelFridays and seasonal drinks like the Goldtini. It is located at 210 West 55th Street.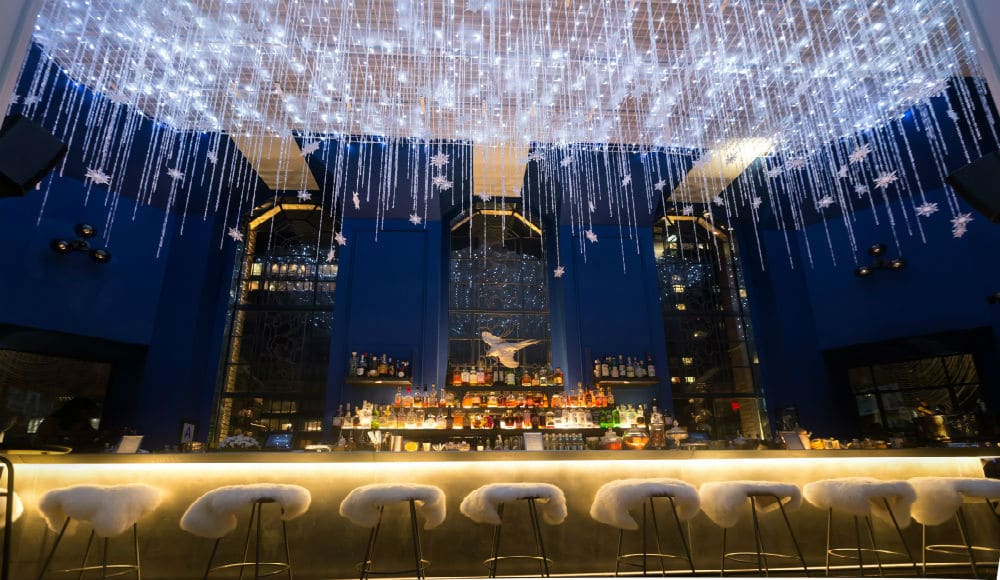 4. Snow Globe in the Sky at Ophelia
The Ophelia terrace bar on top of the Beekman Tower was transformed into a snow globe complete with hanging snowflakes and lights and winter themed cocktails. The Ophelia is located in the Beekman Tower at 3 Mitchell Place. It is open through February 28, 2020.
5. The Late Late's Tacky Winter Takeover
Sometimes tacky decorations are just what you need to keep the spirit alive in January. Order a seasonal cocktail like the Oh, F…udge! Spiked hot chocolate. It is located at 159 E Houston Street. It is open through January 20, 2020.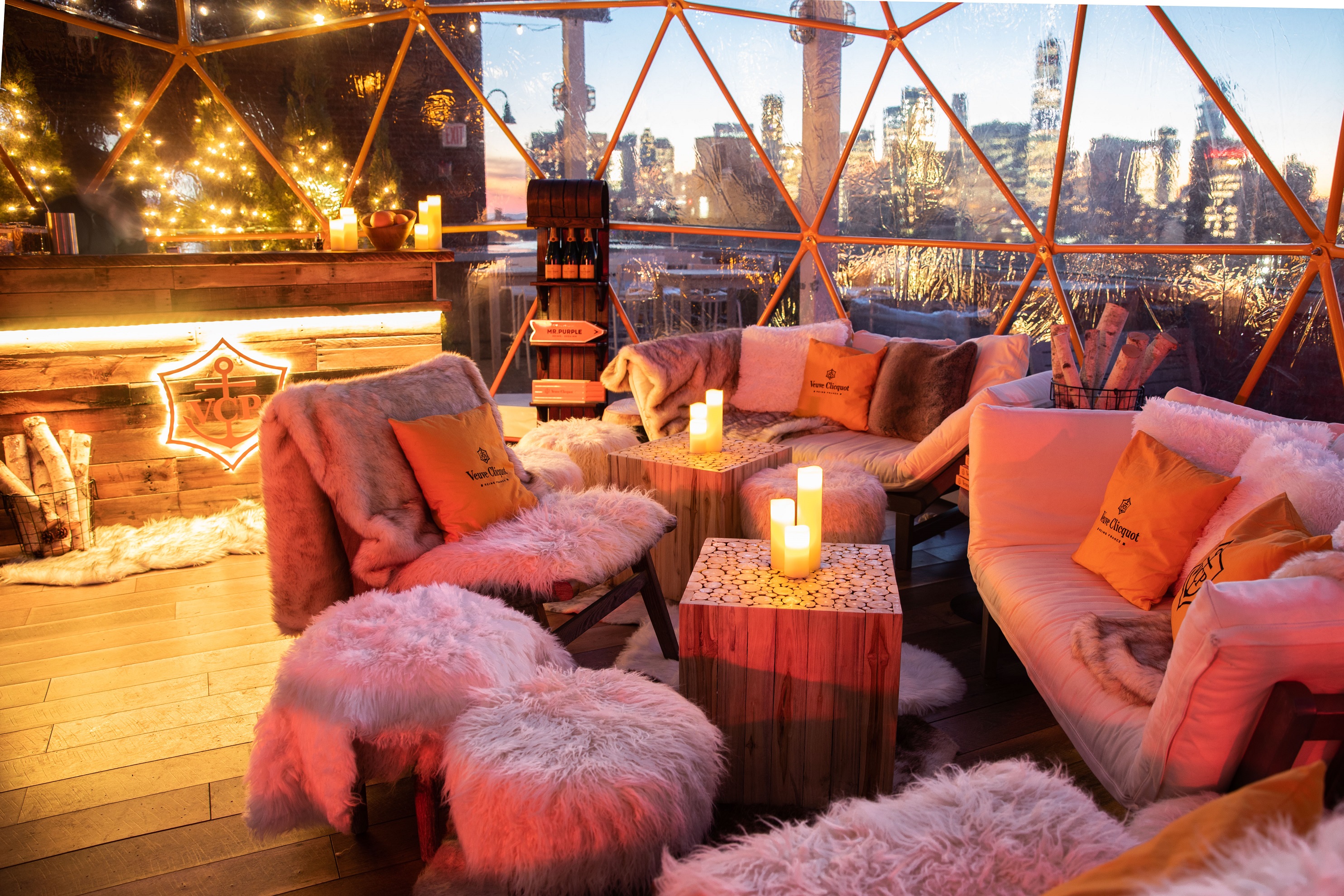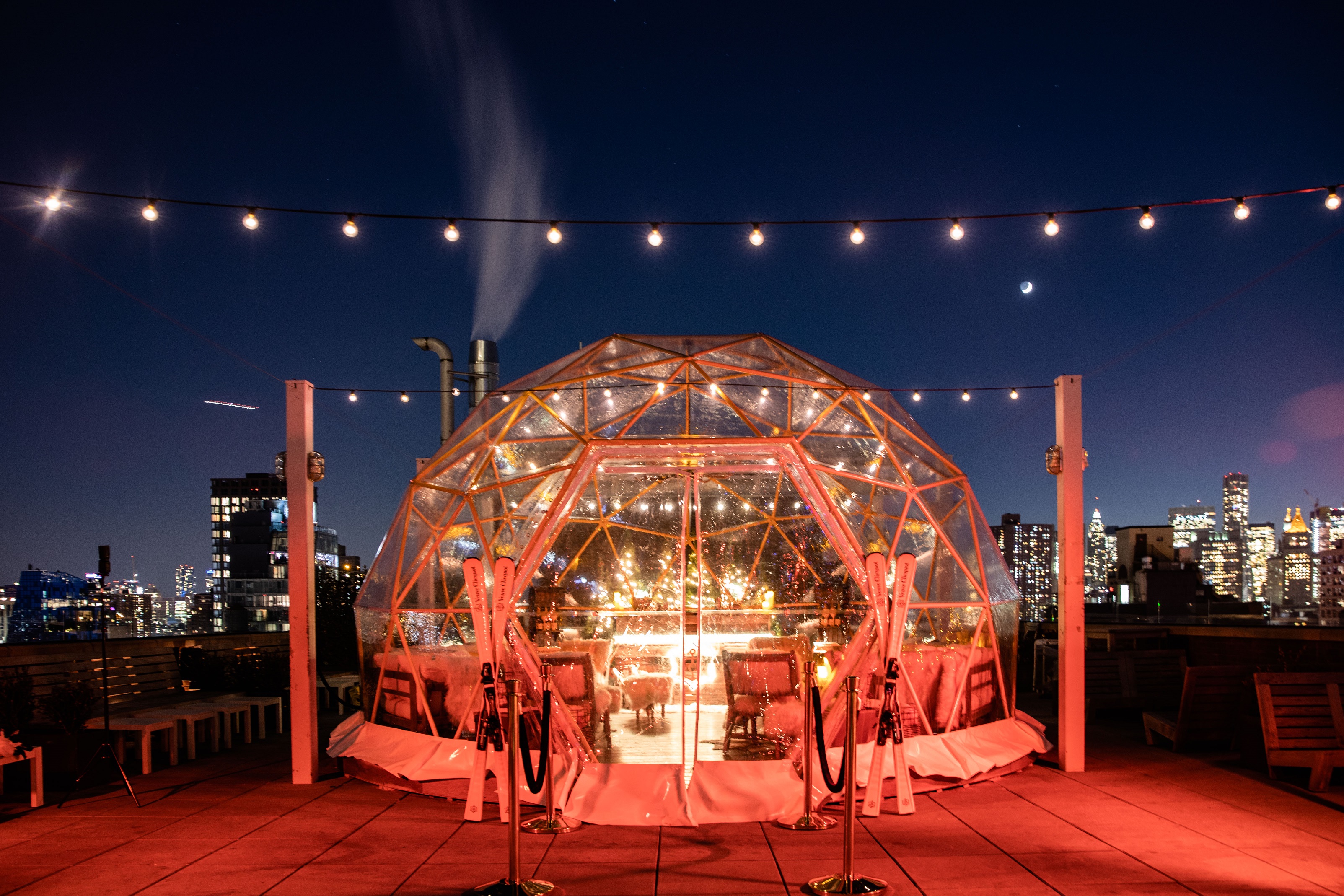 6. Clicquot Chalet at Mr. Purple Rooftop
Sip Veuve Clicquot in this ski themed igloo on one of my favorite NYC rooftops! If you're looking for a trendy place to stay near all the best NYC nightlife, you can also read my review staying at Hotel Indigo Lower East Side. It is located at 180 Orchard Street.
Currently closed holiday bars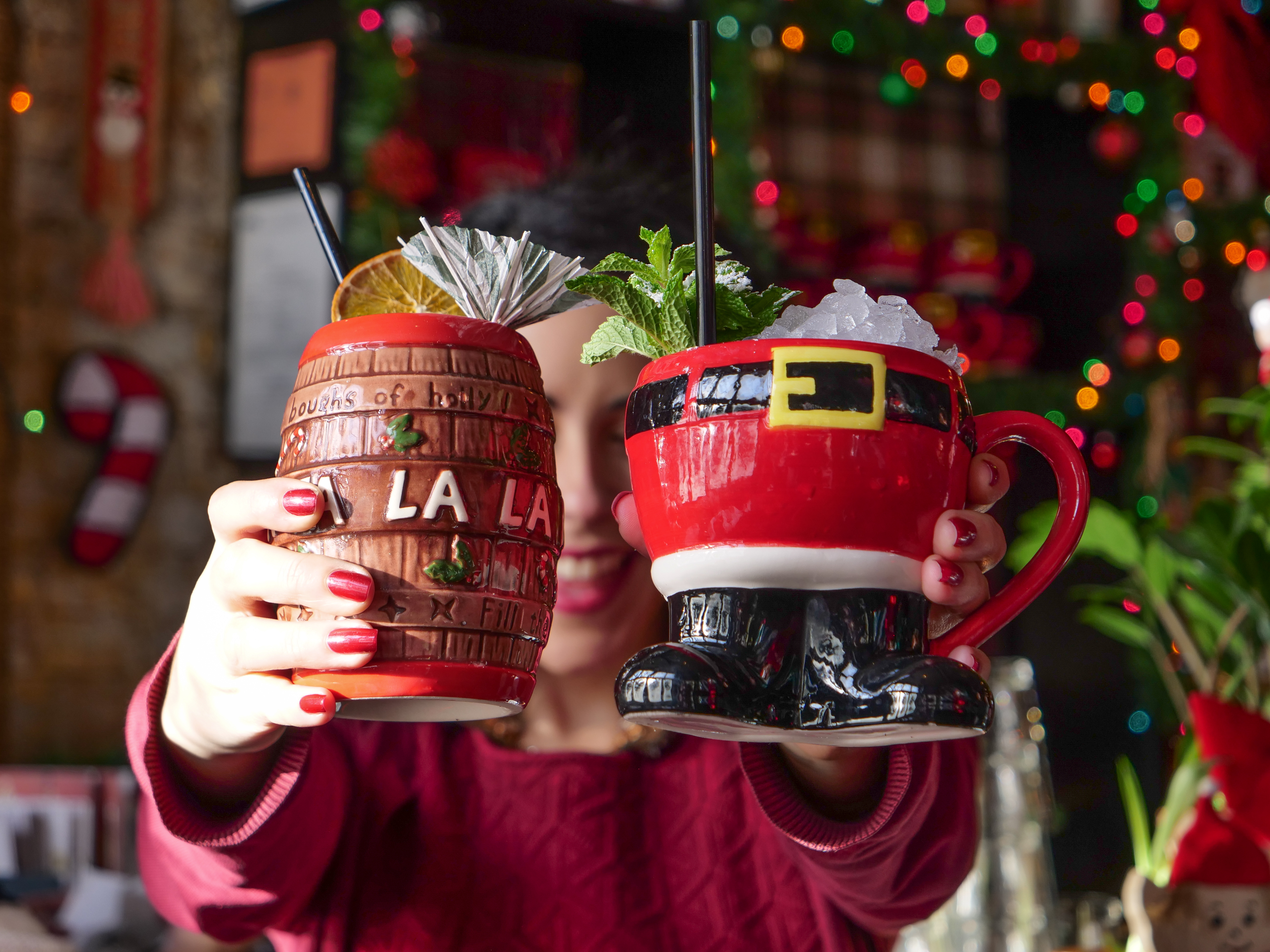 7. Miracle on 9th and Miracle on 12th pop up bars
This now global phenomenon transforms bars worldwide with holiday themed drinks and over-the-top decor. If you want to get in the holiday spirit, their bars are a must-visit, but go early as it can get busy. Every drink comes in a different retro style mug that reiterates a fun name like SanTaRex which comes in a red hat wearing green dinosaur cup. I had the Christmas Carol Barrel which was the right amount of sweet and my friend got the cutest drink the Bad Santa drink which comes in the Santa mug. Miracle on 9th location: 649 E 9th St. It is open through December 30, 2019.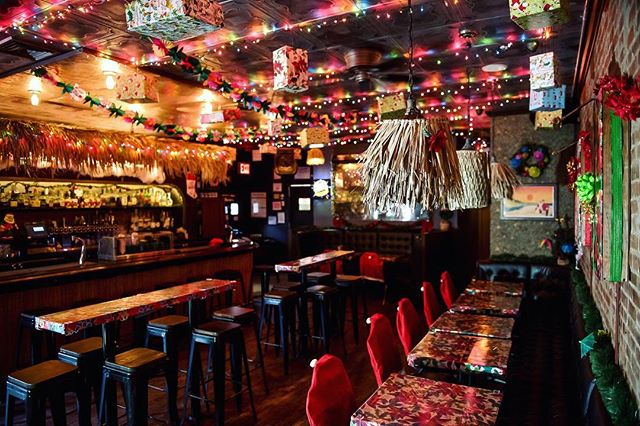 8. Sippin' Santa's Surf Shack at Boilermaker
For west coast holiday vibes and tiki-themed cocktails visit Sippin' Santa's Surf Shack. Location: 13 First Avenue. It is open through December 31, 2019.
9. City Winery Winter Domes next to the Rockefeller Tree
Get cozy in plastic igloos or under heat lamps next to the top holiday sights. Note: winter dome reservations require a minimum spend on food and beverage of $250 for up to five guests. Location: on the plaza between 50th and 51st Streets and 5th and 6th Avenues. It is open through December 31, 2019.
10. Snowday in Williamsburg, Brooklyn
This bar and restaurant is transformed into a ski chalet with seasonal specials. Order my usual favorite bear drink which is now a Polar bear Club. It is located at 68 South 2nd Street and the pop up specials are available through the end of December. The restaurant and bar are open though year round and their pancakes are so good, I included them in my NYC food guide!
While you're here get Budget Broadway Tickets, learn about the Empire State Building's Secret History or visit one of our favorite 10 Winter Wonderland cities.
PIN IT: