Paris is the perfect girls' trip in Europe. Quaint streets, cute cafes, iconic shops and not to mention fabulous shopping opportunities make it the ideal European trip for a girls vacation. Recently, I made a girls' trip to Paris and had a fabulous time. If you are going on a girls trip to the city of lights, here is the quick "must see" guide to help you plan your trip.
What to do in Paris on a Girls' Trip?
1. The Eiffel Tower
Let's face it, on any trip to Paris you simply cannot miss the Eiffel tower. For some fabulous pictures of the tower with your gal pals head there in the early morning. You will need to arrive at 6am for any fighting chance of a good spot. The best area for early morning photos is Trocadero. Arriving for sunrise will serve you well. By 9am, getting a nice photo without crowds of people in the background is well, impossible.
If you would like an alternative viewing spot of the Eiffel tower, we dined at the Peninsula Paris. The upstairs restaurant at the Peninsula has the BEST view of the Paris Eiffel tower. While dining at this hotel can be costly, the view and the food make the splurge totally worthwhile.
2. The Louvre
The Louvre is probably my favourite place to visit in Paris. It is nice on a girls' trip to have some quiet "me time" at the fabulous Louvre. I wouldn't necessarily call myself a museum person, but the Louvre is one museum that never gets old.
I would highly recommend the auto guides for extremely informative and interesting information at the Louvre.
Tip: If you are under 25 and a European citizen it is free to enter the Louvre.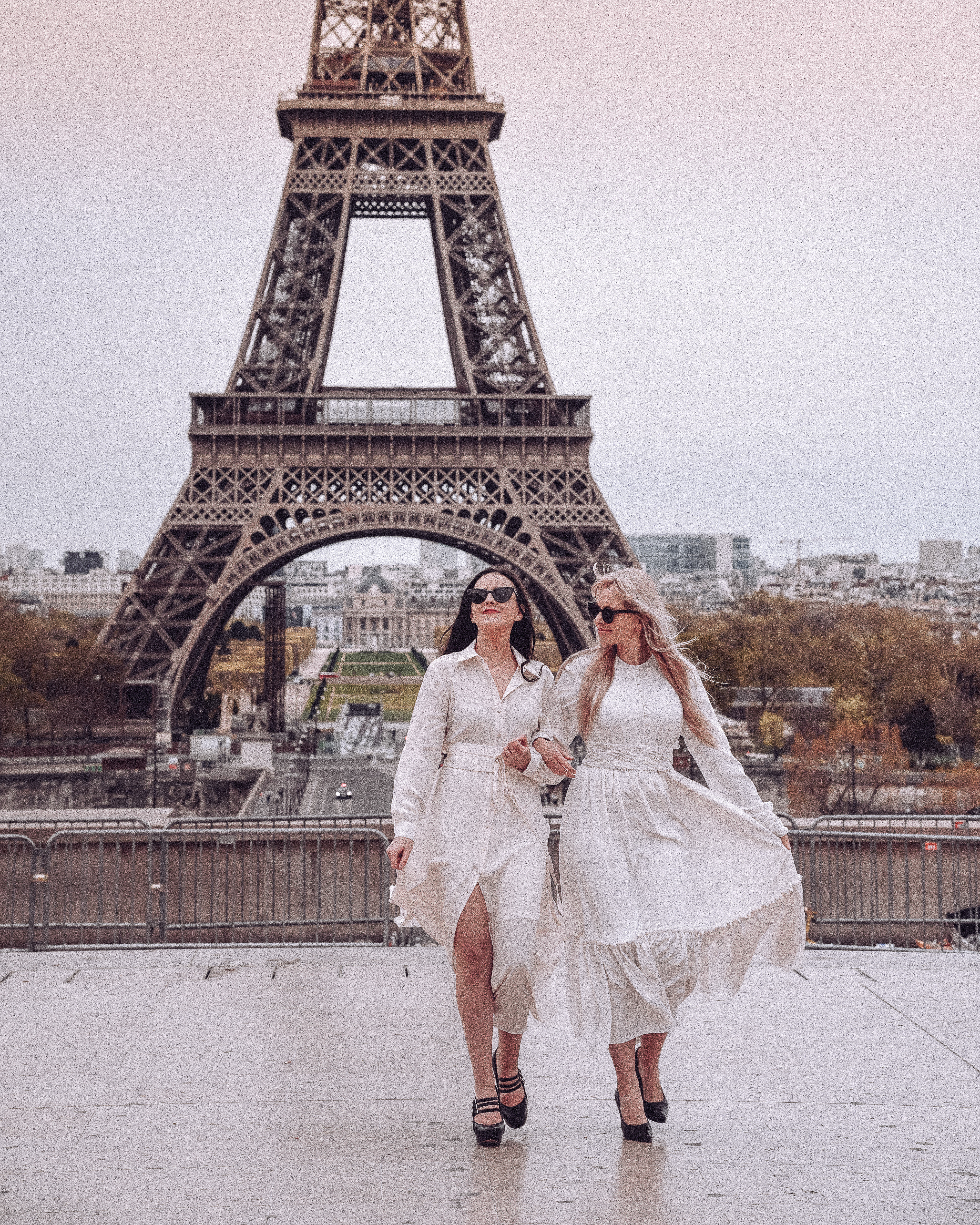 3. Notre Dame Cathedral
We were very lucky as we had our trip just a few days before the recent Notre Dame Cathedral fire. Such a devastating event!
Don't despair though, the majority of the Notre Dame Cathedral was luckily unharmed, and you can still view and take pictures of the Cathedral from afar.
As of May 2019 you still cannot enter the Cathedral itself but you can get a photo from the riverbanks nearby.
The riverbanks of Notre Dame are pretty amazing in itself and absolutely brimming with life.
If you want a beautiful oil painting souvenir of Paris or an old book, Notre Dame is certainly the place to find it. One of the reasons I love Notre Dame so much is its interesting history.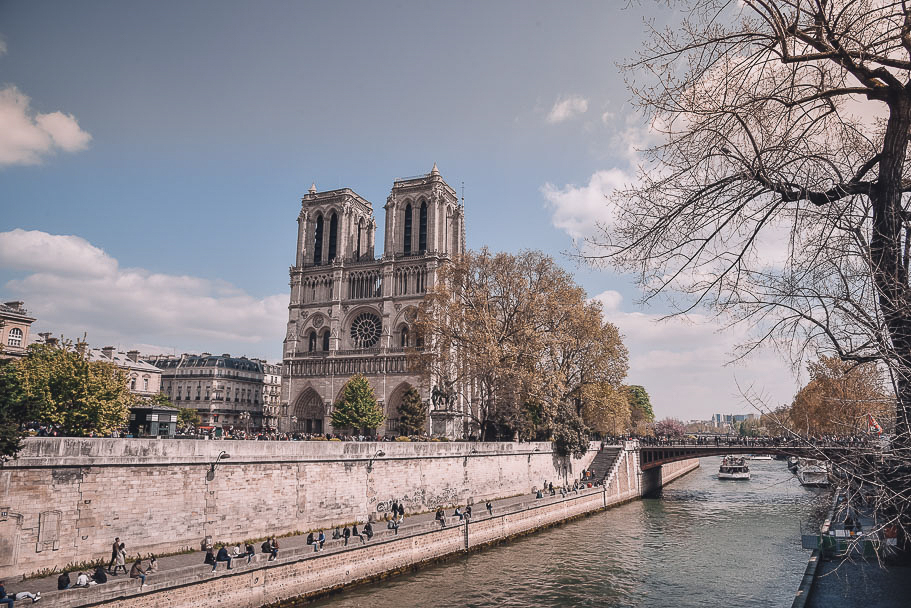 4. The Pantheon Paris
The Pantheon Paris is one of the most beautiful buildings and one that simply can't be missed on a girls' trip to Paris.
Like Notre Dame, the Pantheon also has a colourful & interesting history. Even if you are not a history buff, the Pantheon is worthwhile making a trip to for the view of the Eiffel Tower alone. Sit on the hill to enjoy the most amazing view of the tower in the distance.
Tip: Nearby the Pantheon is a super cute crepes place called La Creperie. They have 2 large teddy bears that are moved around the store to different seating daily. So cute!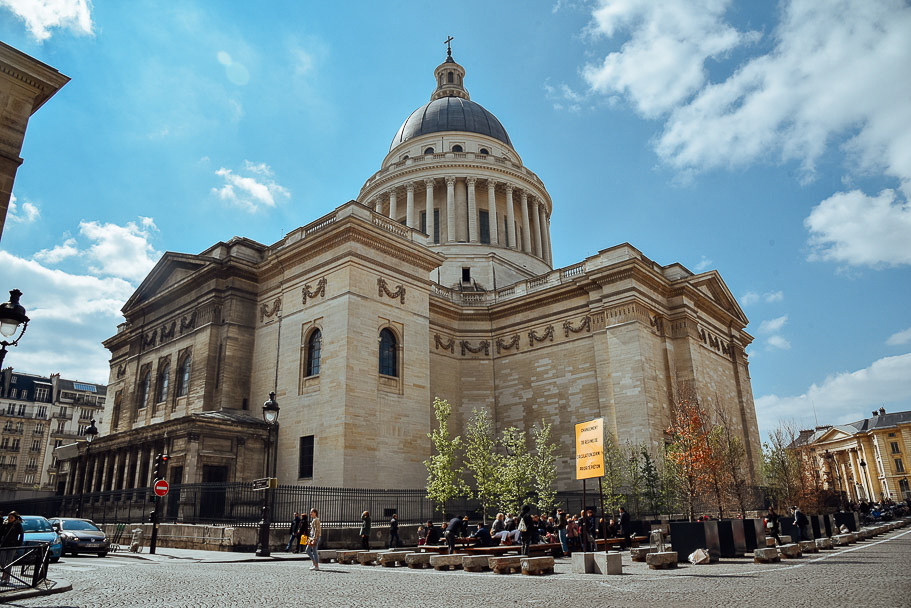 5. Saint Germain
Saint Germain is the best neighbourhood to explore on a girls trip to Paris due to its quaint streets, Instagrammable cafes and gorgeous houses. Many of the iconic scenes from famous Paris movies are filmed in the streets of Saint Germain.
To fully explore the area, we would recommend renting a cute scooter. If you are looking for a great place, we got an adorable, vintage red scooter from Free Scoot Paris.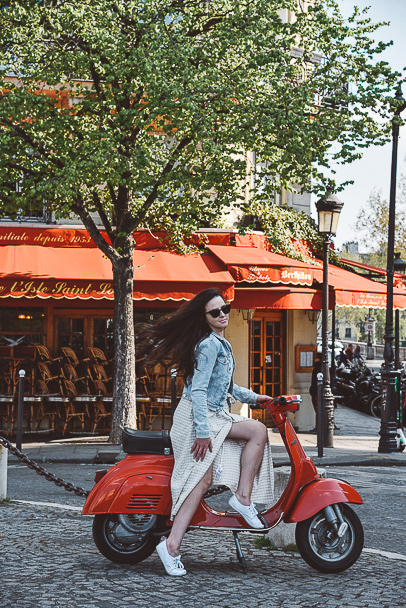 6. The Moulin Rouge
After wandering the streets of Paris and getting your postcard-perfect pictures, it is time to let loose with your girlfriends after dark. What better place to let your hair down than the Moulin Rouge.
The Moulin Rouge is definitely a bucket list 'thing to do' during a girls' trip. The outfits and the skilled dancers at the Moulin Rouge make for a stunning show.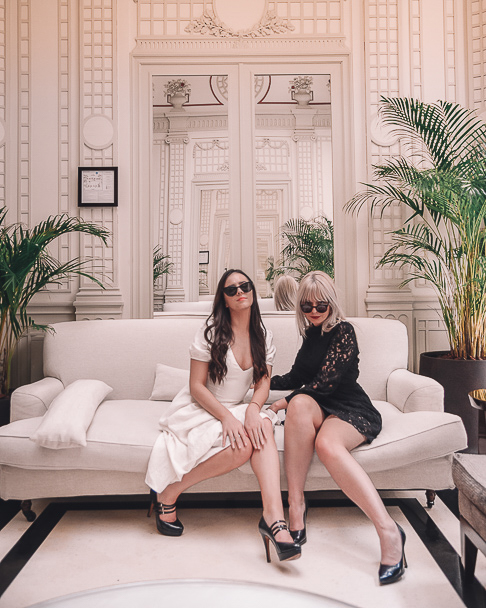 Where to eat in Paris?
There is certainly no shortage of good food in Paris. One of the reasons I think Paris is so great for a girls' trip is that good food and drink gets the conversation (and gossip) flowing.
Here are my top foodie picks for Paris:
• Angelina's Café:  Angelina's Café is one of the best places to go on a girls' trip in Paris. The interiors are gorgeous and it serves the best hot chocolate I've tasted in Paris!
• Chartier French Restaurant: This is my favourite restaurant in Paris. It is actually a chain of restaurant, each decorated in a different Parisian era. It has cheap, delicious and good-quality food & wine. You can't go wrong here! Order the duck! (You can thank me later.)
• L'Éclair Paris: This is the absolute best place to get an éclair in Paris. Like Chartier, it is a chain of éclair shops with many locations to choose from around the city!
Aside from these "must eats" you really can't go wrong with any restaurant or bakery in Paris.
If you feel like having a feast indoors or creating an Instagrammable picnic on the Seine River, head to any of the many incredible bakeries' in Saint Germain.
I sadly couldn't tell you the name of the bakery, but I ate one of the best apricot pies of my life in a bakery in Saint Germain. Head further into the side streets to find bakeries that only locals go to for warm baguettes, bread and pies.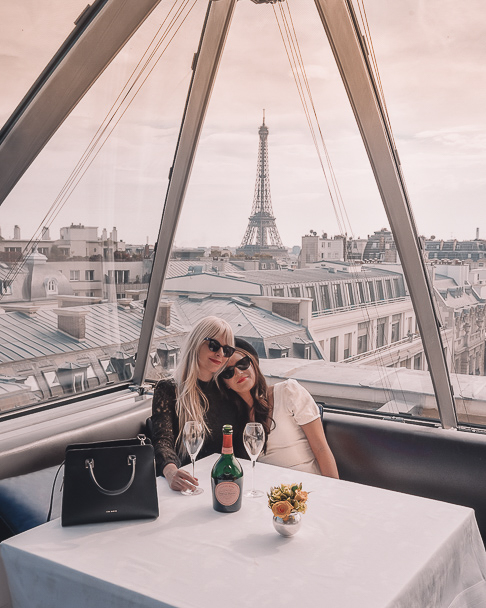 Where to stay in Paris?
Here are 3 top luxury accommodation options in Paris that I have personally been to and can recommend for a girls trip to Paris:
• Peninsula Paris: This is a stunning high end 5 star luxury hotel.
• Hotel Saint Paul Paris: This is a quaint and beautiful boutique hotel in Saint Germain.
• Hotel Belloy: This is a modern and chic luxury hotel in Saint Germain.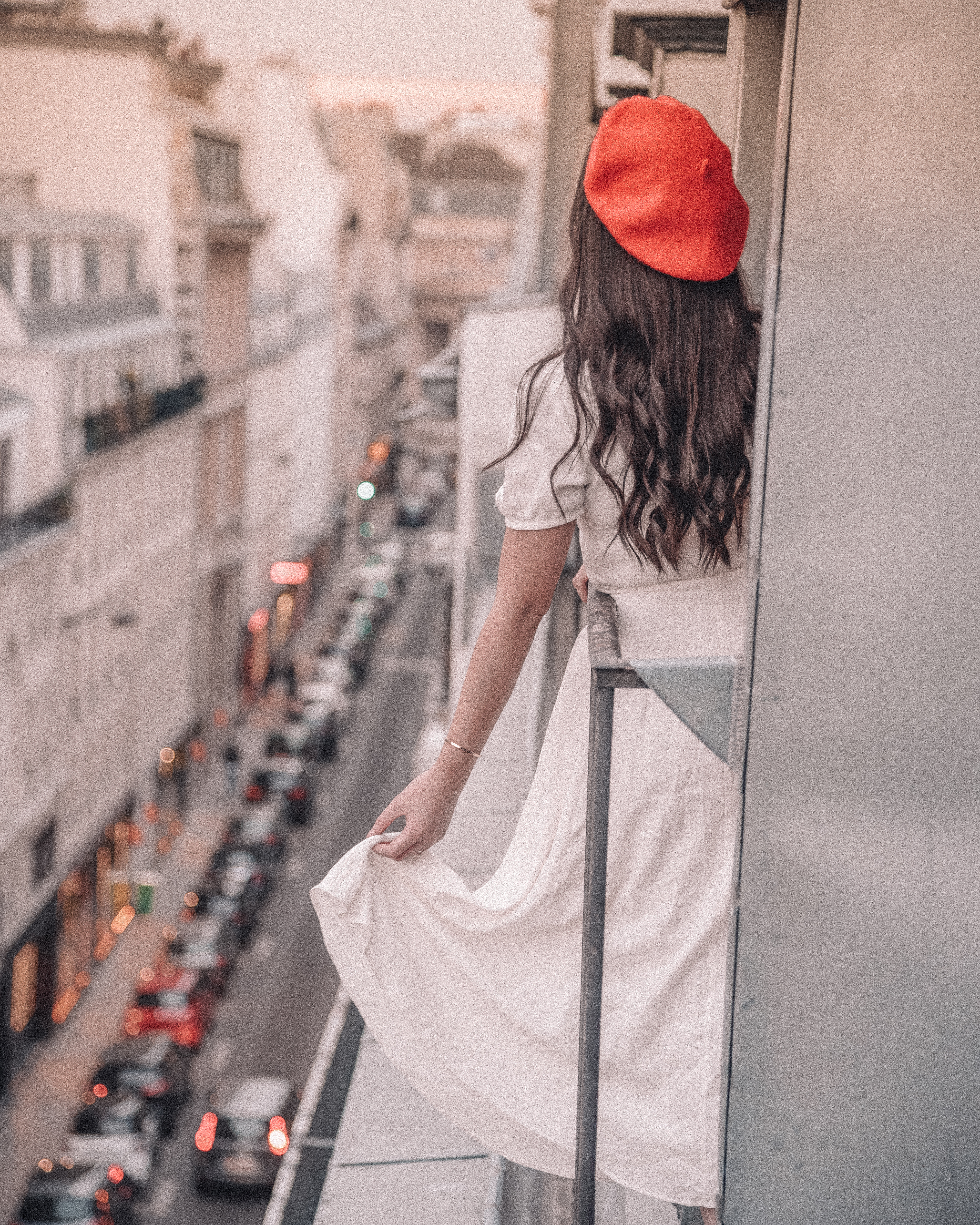 After your Paris Girls Trip
Head home and get ready to share the most Instagrammable content ever on Instagram! Tag @thetravelwomen and #TheTravelWomen in your photos and make sure you use the best Paris hashtags for maximum reach!
We hoped you enjoyed our Girls' Guide to Paris! What part did you like the most? Let us know in the comments below.
Author: Nadia writes the blog CoupleTravelTheWorld.com, follow her and Mike @coupletraveltheworld. The pair left their full time corporate jobs in 2014 to live their dream life, traveling the world.
PIN IT: