One of the questions I often get asked since I live in and write about NYC is "what is your absolute favorite thing to do or see in New York"? I am fortunate to have explored hundreds of the top and secret spots around this beautiful city and have finally narrowed it down to my top 11 favorite things to do in New York. Some can be a little "touristy", but they're well-visited for good reason and I will share my local tips and tricks to see each in the best light with the least crowds.
11. Washington Square Park
The first park many visitors think of when visiting NYC is often Central Park, which is amazing – don't get me wrong, but it's so huge and some parts can be a little touristy. Visit Washington Square Park to see how locals and students gather to sunbathe, enjoy street performers or just take a photo with the arch. It was featured in my favorite TV show, Mrs. Maisel, showing an important historic protest against the roadway expansion that successfully stopped traffic from going right through the Park.
Morning light is always my favorite here but visit later in the afternoon to watch the park come alive with street performers and musicians entertaining visitors. Even when it's crowded, it's worth a visit. My favorite time of year here is definitely spring when the Magnolia trees are flowering, and everyone is out enjoying the park.
10. Times Square
Times Square is always a love-hate relationship for any local or onlooker. It is a must-see for any first-time visitor, but it depends on the person how long you can stand some of the crowds and people asking for money. I highly recommend visiting for at least 20 minutes to marvel at all the lights and craziness that is Times Square. There is no bad lighting in Times Square except maybe midday when shadows can be harsh. It's great to see during the day or even at night with less crowds, when it's hard to tell it's even dark outside since this area is still all lit up by the billboards.
9. Flatiron Building and District
Since I've worked in two offices in this area and even lived on 23rd Street, I know the Flatiron district well, I even made an entire Flatiron Guide! No matter how many times I walk past this uniquely shaped Flatiron building, I can't stop taking photos of it or enjoying new angles of it.
This is one of the few places I would recommend you do not shoot early in the morning, but instead go at midday when the sun is just behind the building and can create a flare of light at the right angle. I have shot this many mornings and even thought it can be a little less crowded, the light moves quickly and hits the left side of the building with some jagged harsh shadows of the buildings in front of it.
The next four seem to have a train or transportation theme.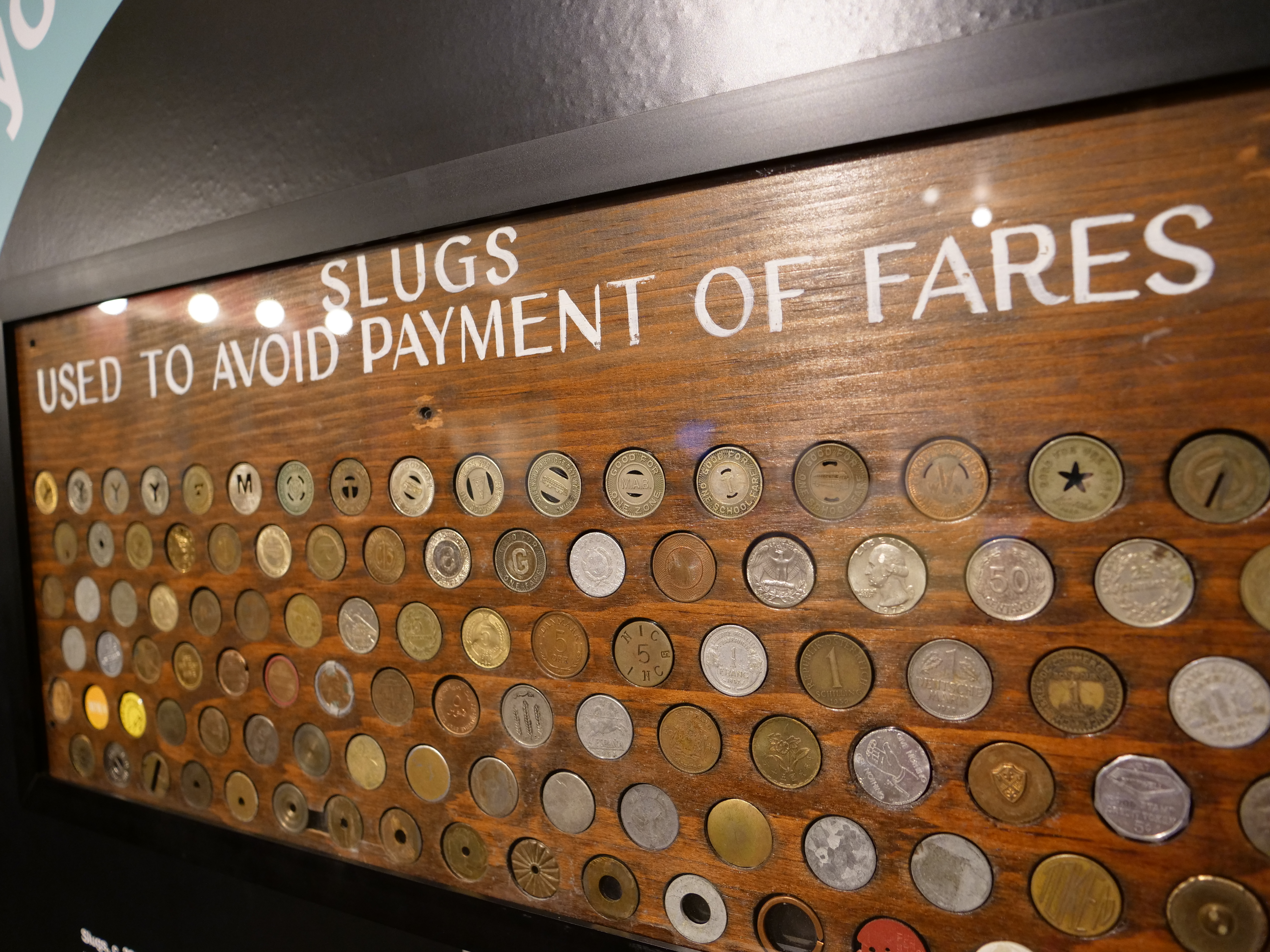 8. NY Transit Museum
The NY Transit Museum is one of the lesser-known museums but is great for kids and adults who especially love NYC history and trains. Learn about the evolution of the subway map or why they got rid of tokens. My favorite part of this has to be that you can step right onto historic trains in the basement of this old subway station. If you ever ride a nostalgia train during the holidays, these are the trains that they put in service during those weeks. I love laughing at the dated advertising and seeing first-hand how the train seats, handles and overall design changed so much from decade to decade.
Since the entrance to this museum is just like a subway entrance – a stairway down into an old subway station, lighting is not an issue. I would recommend avoiding school hours as when I visited there were a number of kids. My favorite time to visit is actually about one to two hours before they close, when most people are leaving, you can feel like you have the place all to yourself.
7. Enjoying the skyline from the water on the Staten Island Ferry or Classic Harbor Line Cruises
The Staten Island Ferry is completely free and one of the best views of the Manhattan skyline and Statue of Liberty. The best time to ride it is for sunrise or sunset, keep in mind it can get crowded for sunset. I also have an entire guide to how to ride this and where to stand.
If you're looking for a less crowded and more relaxed and comfortable option take a ride on a Classic Harbor Line Cruise to get even closer to the Statue of Liberty. I love their classic style vessels and sailboats that offer a no-stress experience complete with drinks that is a highlight to any NYC trip! This is so worth buying a ticket for, this is one of my favorite experiences in NYC.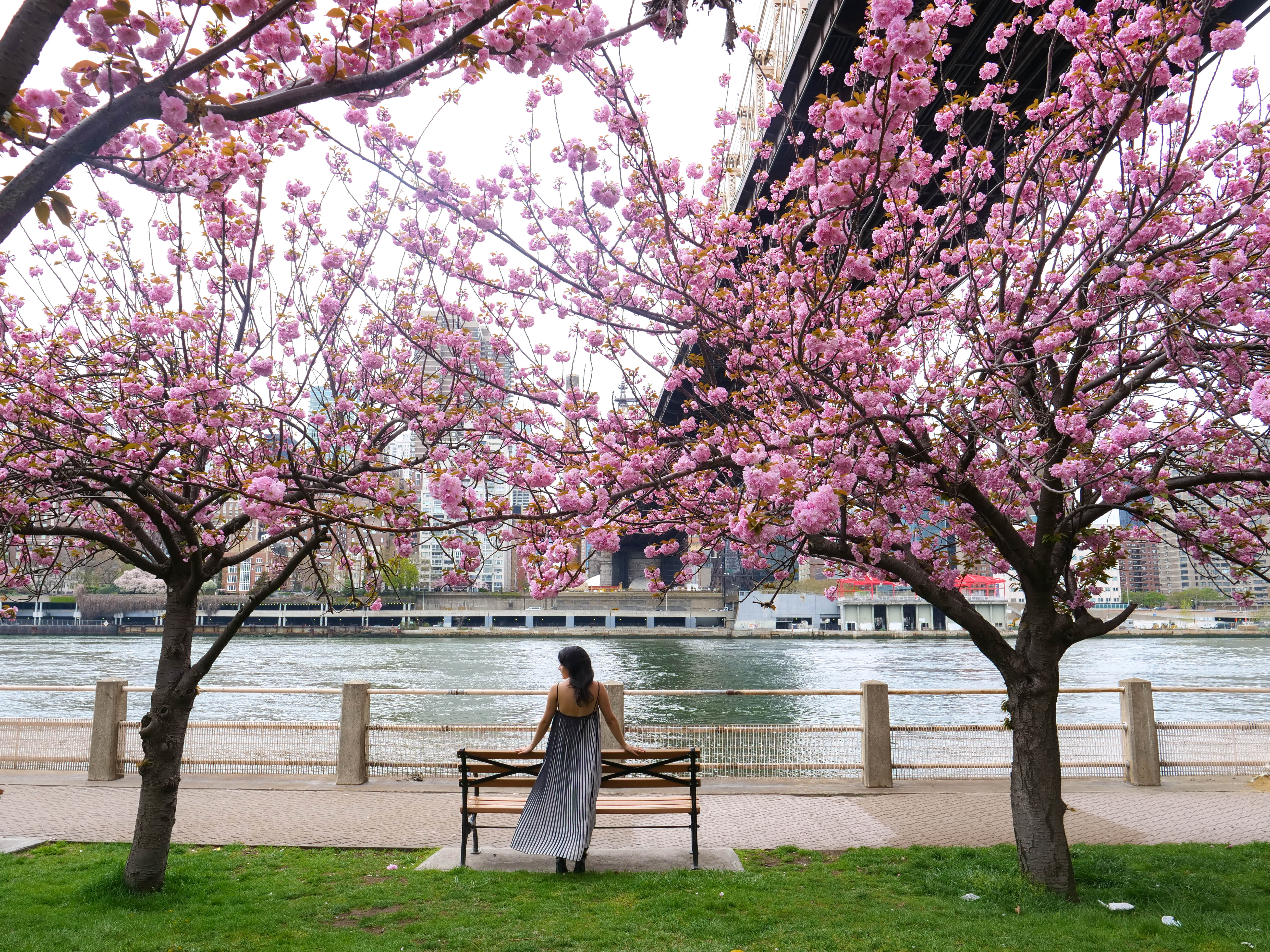 6. Roosevelt Island Trams
This is yet another unique form of transportation with gorgeous views of the city skyline. It is just one swipe of your MetroCard to hop aboard one of these trams, featured in the 2002 Spider-man movie. I love doing this in early spring just as the cherry blossoms are about to bloom. Once bloomed the island can get super packed with visitors, but it's still worth the visit. Most other seasons it is almost empty, so flock here if you are looking for a peaceful walk with a view of Manhattan. The best light is at sunset when the sun is setting behind the skyline prominently featuring the Empire State Building, Chrysler Building and the UN.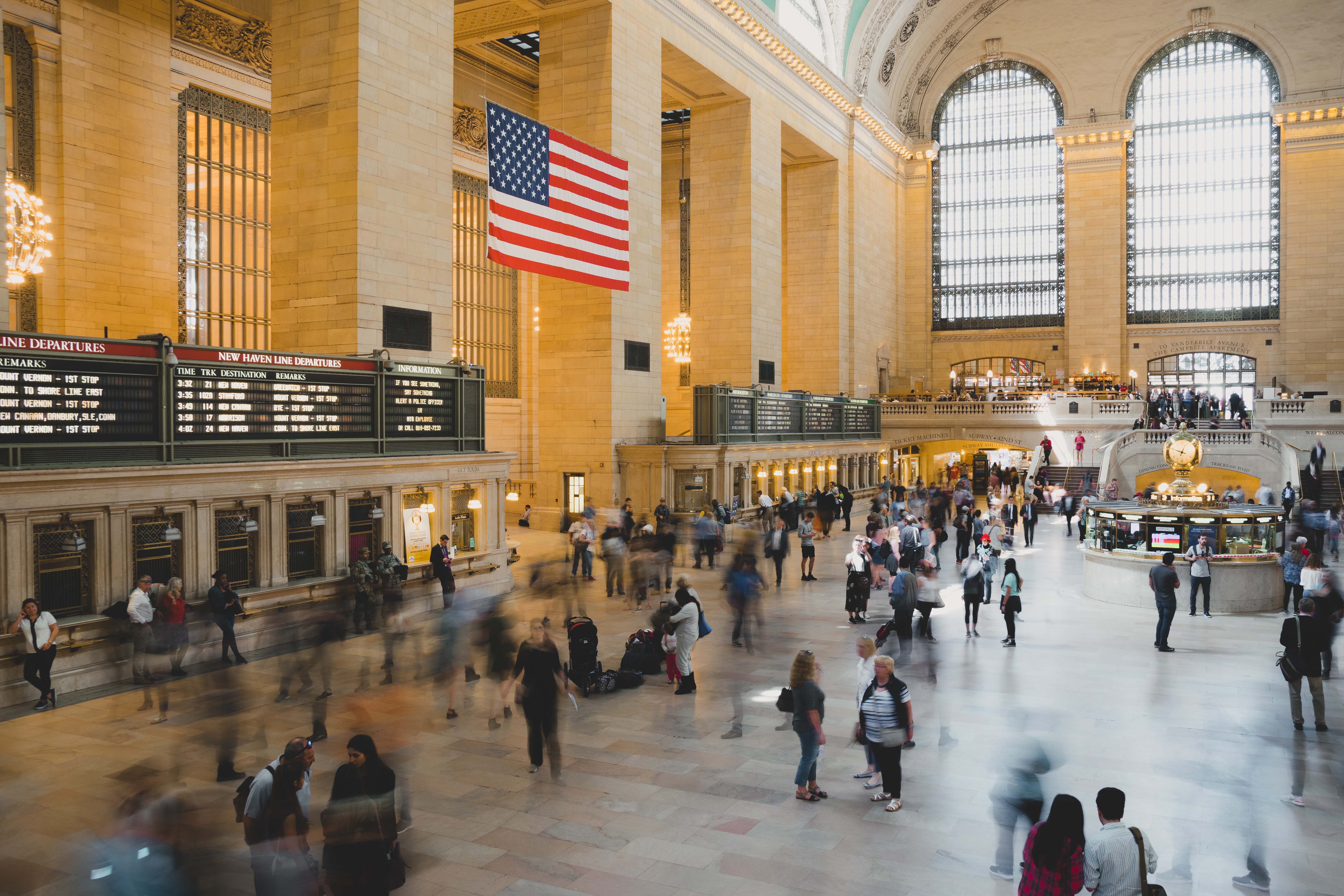 5. Grand Central
I have traveled through Grand Central more times than I can count, but every time I look up at the ceiling of backwards constellations or take a time-lapse video, I revel at its beauty. I love the not-so-secret speakeasy that's still full of secrets, The Campbell. I've traveled through many train stations in the United States during my cross-country trip, but this is still my favorite. It is truly one of the most beautiful train stations or rather terminals in the United States and perhaps the world!
You can take photos and video inside Grand Central but if you want to use a big tripod you do need to get a permit at least one week in advance. The light is great throughout the day and especially nice during the late afternoon. To avoid crowds, do not go at rush hour when people are hurrying to work or the train to go home.
4. Top of the Rock
That photo everyone takes here with the Empire State Building in the foreground and the freedom tower behind it is a classic. This shot is so overused as stock I think it must be the official view people think of when they think of the entire city! For something so hyped and a view so familiar, it is still so worth the visit. I love going high up in tall observatory decks in cities while traveling and this is my absolute favorite one in NYC. If you go up to the top of the Empire State Building then you will be missing the Empire State Building in your view. The new Freedom Tower observatory deck is beautiful but too far downtown so the views require a zoom lens.
Since you can't quite see sunrise at Top of the Rock due to their hours, the best time to go for the best light is sunset. Most people do go at sunset so go over an hour before the sun sets to accommodate for the time it takes for you to purchase a ticket, wait for your call time and go through the historical introduction. It can get busy, but it is possible to get some beautiful shots of the skyline at sunset. If lighting is not a priority and you would prefer shots with less crowds, go earlier on a weekday.
https://www.instagram.com/p/BzLM7whB4J9/
3. Central Park boats
I admit it, I'm not the best at rowing these boats but there is something so special about taking a ride out on the lake in one of these boats. It's great for a romantic outing or for a friend date. This is one of my favorite things to do in NYC, especially in the summer, as it is only available from April through November, weather permitting.
The best lighting is usually in the late afternoon but to avoid lines, go early. The boat rentals are first-come, first-served so definitely get in line early at 9:30am before it opens at 10am.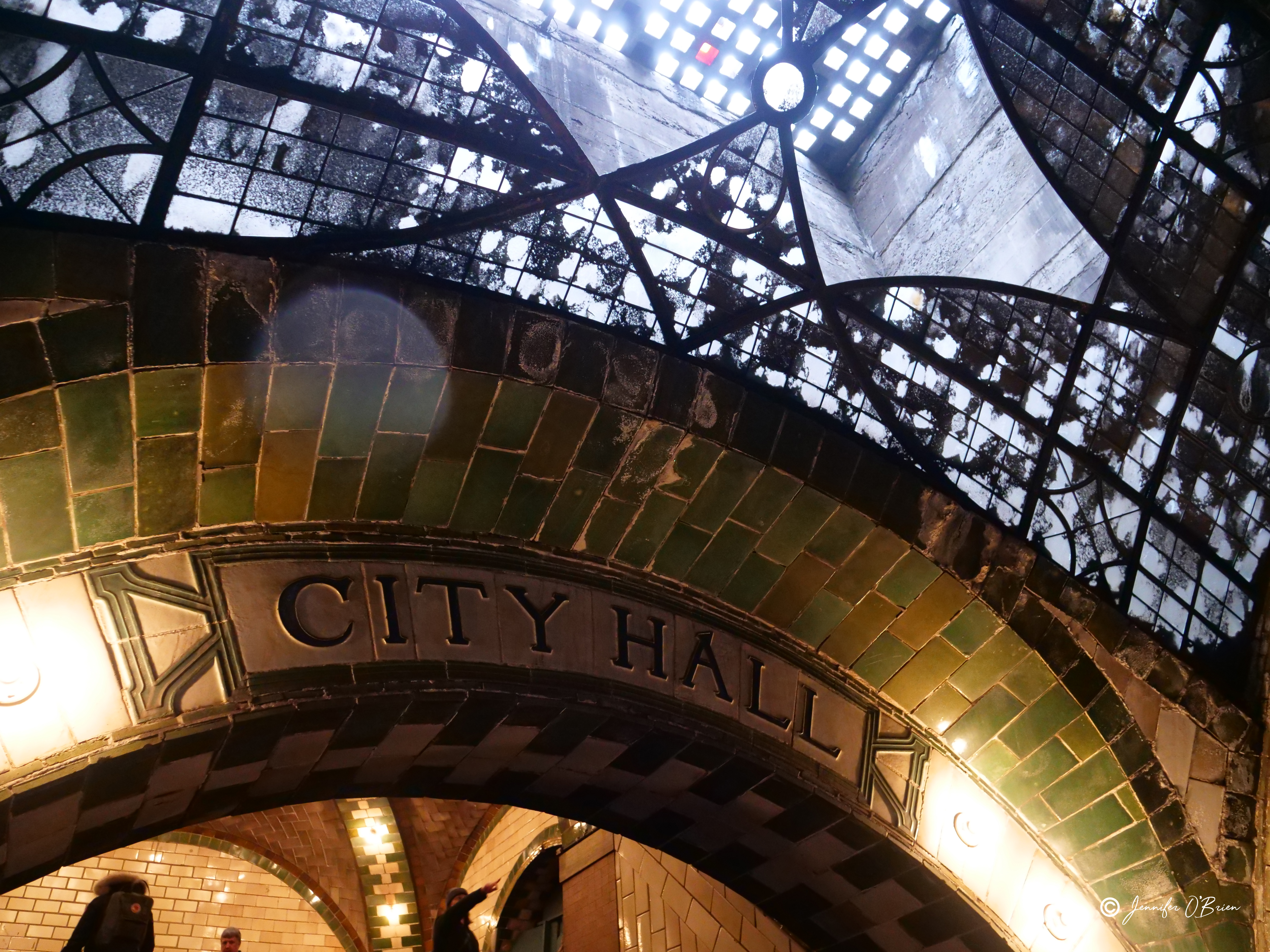 2. City Hall
City Hall Subway Station was the first subway station in NYC, which opened in 1904 and was abandoned in 1945, but remains in almost pristine condition today. It was once considered the crown jewel of the New York City transit system with its vaulted ceilings and whimsical skylights. The semi-secret station has been featured in several films like the first Fantastic Beasts and Where to Find them. There are two main ways to see this station: for free through the windows of the 6 train or you can purchase a membership and a tour through the New York Transit Museum.
I love City Hall for its mysterious abandoned beauty and how giddy it made me feel to stand in the first subway station in NYC. My 20 minutes in the station on the hard-to-reserve tour felt absolutely magical and flew by. I went by myself, since my friends didn't want to pay about $100 to go, and I set up my tripod, frolicked in my red dress for this video and had so much fun seeing this station in all its glory.
You cannot fully avoid crowds as these tours often sell-out, but if you're on a tour, you can usually find windows of time when certain areas are less crowded to take a photo of yourself without others in the background like I did. If you do not have time and budget to purchase the NYTM membership and this tour, you can see the station for free by staying on a downtown 6 train as it takes a U-turn to travel back uptown. For the best lighting, go during daylight hours when the sunlight peeks through the skylights. The only time the lights are turned on in the station are during tour days, so you can also look up the tour schedule online to stay on the train on a tour day to see it more lit up.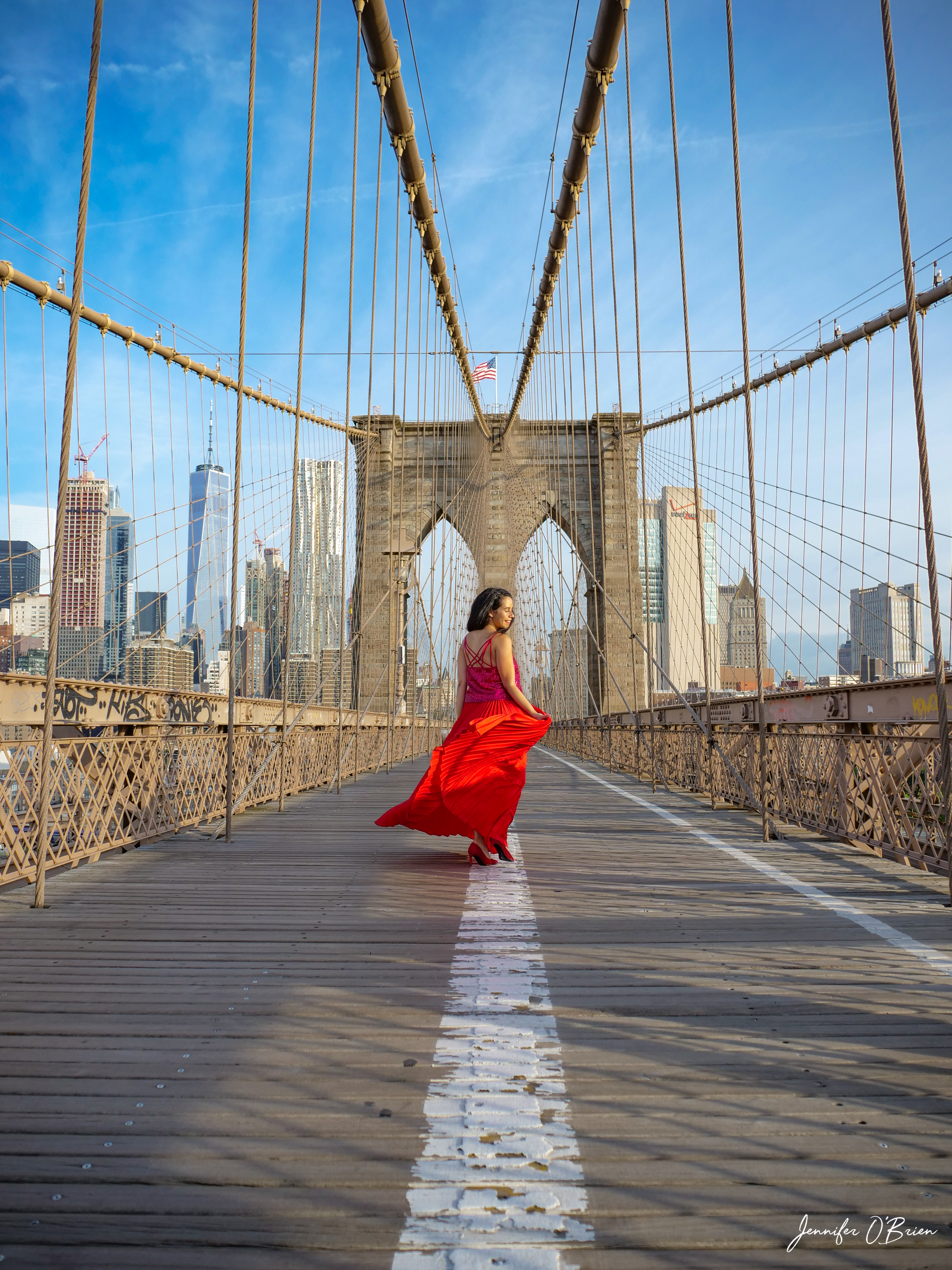 1. Brooklyn Bridge
The Brooklyn Bridge is an NYC icon, built in 1869 has seen so much even the crossing of 21 elephants. The Brooklyn Bridge is one of the best photo locations and just a feel-good activity to walk across it and take in the skyline views. Similarly, one of my favorite things to do in San Francisco was walking across the Golden Gate Bridge, bridges often have the best view of a city and walking across them forces you to slow down and appreciate new angles of a city skyline. I love the Brooklyn Bridge not only for its historic significance and its symmetrical beauty, but also for how I feel when I walk across it at sunrise, when it's almost empty and you fall in love with New York all over again.
I have a full video on the best way to walk across it, the history and how to avoid the mistakes most visitors make.
The best way to walk across the bridge is to start on the Brooklyn side walking to the Manhattan side, at sunrise, when there are significantly less people and there is golden early-morning light. Sunset is another great time for beautiful shots and silhouettes of the bridge but can sometimes be shoulder to shoulder crowded especially on a weekend.
For more history check out this blog post or check out this blog for the bridge's best photo spots.
What's your favorite thing to do in NYC? Comment below!
PIN IT: