July is the hottest summer month in New York City and it shows by the way the city comes alive. Just after the Summer Solstice, July brings a palpable uptick in the temperature. Summer goes into full swing and the city is bustling with outdoor food markets, cultural celebrations, garden parties, and dancing. If you're looking for some of the countless things to do in NYC in the month of July, here's a list of 11 ideas to get you out into the summer fun.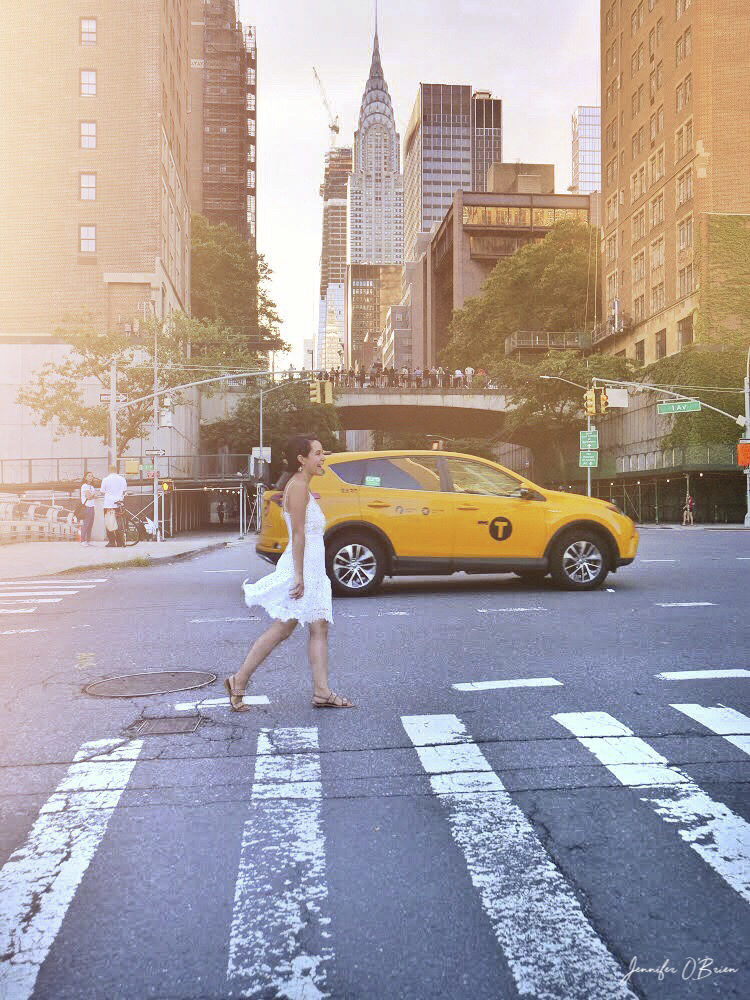 1. July 4th Macy's Fireworks
The Macy's 4th of July Fireworks Show begins on Thursday, July 4th at 9:20 PM. The fireworks location changes annually and this year they'll be set off on four different barges on the East River extending from the Brooklyn Bridge to Broad Street.
There will be over 70,000 fireworks set off during this event. No matter where you go to see the 4th of July fireworks in New York City, you're going to get to see a dazzling show.
The best place to see the fireworks is technically near Brooklyn Bridge or along the East side of Manhattan on walkways near the FDR drive. Avoid Brooklyn Bridge Park as that can be super packed. The ideal location I've found has been if you or your friends have rooftop access with a view of the river and skyline. Whether you find your way to a rooftop or dare to gather with the crowds in Brooklyn Bridge Park to catch this spectacular, you should expect a grand show of over 1,600 expansive feet.
2. Nathan's Hotdog Eating Competition
Every year on the 4th of July, Nathan's Famous holds their Fourth of July Hot Dog Eating Contest in Coney Island. This contest is a 4th of July tradition with a contentious battle for the Mustard Belt.
The women's competition begins at 10:45 AM and the men's competition begins at noon. The men and women's champions from last year will defend their titles in this hotdog eating battle.
Take the F, Q, D, or N train to Coney Island / Stillwell Avenue to join in on all the excitement as hotdog eating enthusiast from all around compete for the infamous Mustard Belt.
3. International African Arts Festival on July 4
The International African Arts Festival began in 1971 and has provided New Yorkers a concentrated showcase of African Arts and culture. The IAAF takes place from July 4th, 2019 until July 7th, 2019. Each day is filled with delicious African food, vendors selling crafts and African goods, and live performances of African dance and African music. This is an all-day event, starting at 10 AM and going on until 9 PM.
The festivities will take place in Commodore Barry Park at 1 Park Avenue in Brooklyn.
Tickets for a single day pass start at $10. The four-day passes are $60 and allow you access to all the festival activities including their yearly symposium and other special events.
4. Books Beneath the Bridge starting July 8
Since 2012, Books Beneath the Bridge has been held on Monday nights at Pier 1 Granite Prospect starting on July 8th.
Each week, one of six independent bookstores based in Brooklyn will host the event with readings and signings by featured authors.
Books Beneath the Bridge is free and open to the public. Get there on time, the event starts promptly at 7 PM.
5. LGBTQ Arts Fresh Fruit Festival starting July 8
This is the 17th year for the Fresh Fruit Festival that begins on July 8th, 2019 and goes on until July 21st, 2019. Both weeks that this festival takes place are full of LGBTQ culture and arts performances showcasing the great talents of the LGBTQ community.
This two-week long exhibition will include theater performances, dance, music, cabaret, art, poetry, and comedy amongst many other delightful experiences. The MainStage for performances will be located at The Wild Project at 195 East 3rd Street in Manhattan. Check their calendar for event times and locations.
Tickets to any of the performances for the Fresh Fruit Festival start at $18 unless it says otherwise on their schedule.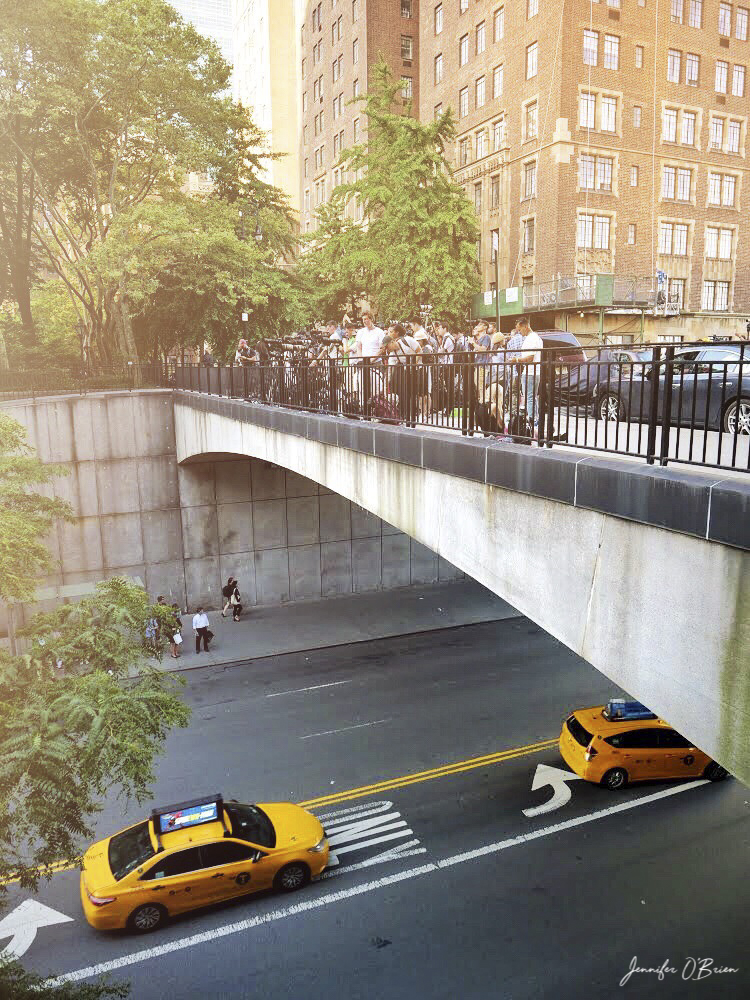 6. Manhattanhenge on July 12
Every year during the summer there are two days when the sun sets perfectly between the gridded streets of Manhattan. This phenomenal event is a sight to behold and if you can catch the awe-striking view, you should! My favorite part of this semi-annual NYC event is not even seeing the sun set between the streets but honestly the energy of the crowds gathering in crosswalks spilling into the streets just to catch a glimpse of the sunset.
Manhattanhenge is set to take place on July 12th at 8:20 PM and July 13th at 8:21 PM
Being able to participate in this event depends on the weather. If it is cloudy, it'll be hard to view, but if the skies are clear, this free event will take your breath away.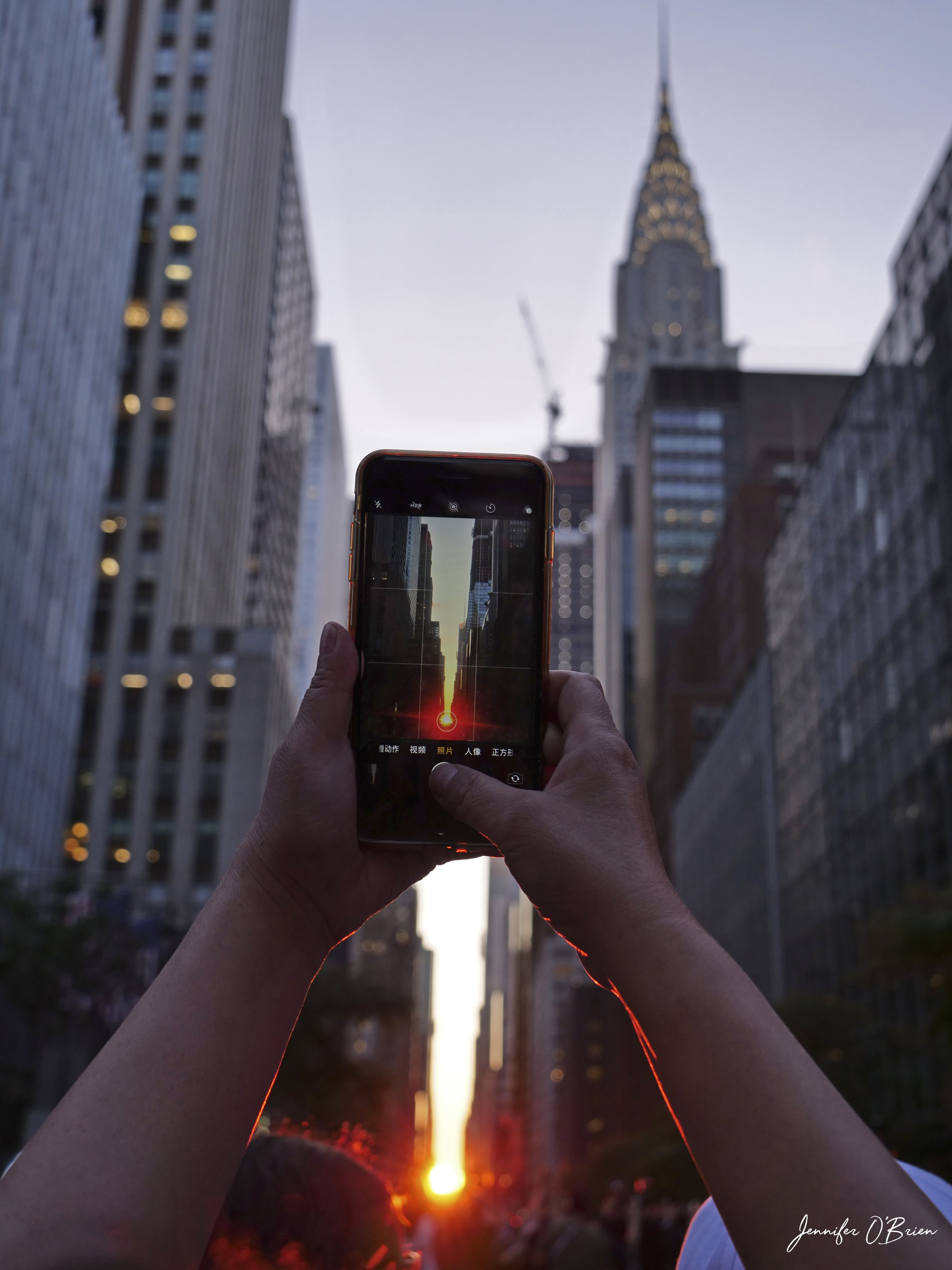 7. Afro-Latino Festival from July 12 – 13
This year's Afro-Latino Fest in NYC is taking place on July 12th & 13th. This festival celebrates the contribution of Afro-Latino people in New York City and the world. This festival includes artist showcases, special performances, and culinary exhibitions.
Single day passes start at $36, and discounts are available for multiple tickets and weekend packages for those who want to get the most out of this wonderful cultural experience right in NYC.
The two-day fest takes place in downtown Brooklyn in City Point at 445 Albee Square West. The festivities start on July 12th at 12 PM and ends in the early morning hours of July 14th. There will be late night stages to keep festival goers entertained well into the evening.
8. Bastille Day on July 14
You won't have to book a flight to France to celebrate Bastille Day this year. A pride filled French extravaganza, Bastille Day happens every July 14th, and this year you can join in on the celebrations on 60th street in Manhattan between Lexington and Fifth Avenue beginning at 12 PM. There will be stalls selling crafts and goods, authentic French cuisine to try, French music and live performances to keep you entertained during this exquisite display of French culture.
9. Carnival De La Cultura Latina Street Fair on July 14
Known as the Carnival De La Cultura Latina, this Latino street fair takes place in the Bronx on July 14th, 2019. This street fair is a celebration of Latino arts, culture, food, music, and dance. The family-friendly environment will bring people of all ages from all cultures together to find the common beauty in sharing cultural experiences together.
This event will be held on Southern Boulevard in the Bronx from 163rd St to Westchester Ave.
La Carnival De La Cultura Latina is free and open to the public.
10. Restaurant Week starts July 22
New York foodies will love the chance to try top restaurants at an affordable pre-fixe price! Restaurant Week starts July 22nd and goes through August 16th. Hundreds of restaurants all over the city will be hosting this event with pre-fixe menus starting at $26.
This is a chance to dine throughout the city without breaking the bank. Dining is by far one of New York City's greatest pastimes and Restaurant Week will entice you to get out of your comfort zone during this exhibition of some of the city's finest restaurants. Make reservations early as soon as they become available on July 9th to guarantee a table for some of the best restaurants in the city.
11. Poetry Festival July 27 – 28
New York City has always been poetic, and what better way to celebrate the beauty and mystery of this beautiful city than going to its yearly poetry festival? During the last weekend of July, the New York City Poetry Festival takes place at Colonel's Row on Governor's Island and its free and open to the public.
This Year's NYCPF takes place on July 27th & 28th starting at 11 AM. Getting to Governor's Island requires a ferry ride that'll cost you $3 each way, but it's well worth it for two full days of poetry readings, open mic's, vendors, performance art, film, and a poetry nap.
If you're looking for new and exciting adventures to go on during the month of July, you'll be able to join in on any of these activities for little to no cost. Spending time in New York City during the summer months is one of the most exciting things you can do. Comment below your favorite activity!
PIN IT: