In addition to my NYC location tour, fans can now enjoy an exhibit in the Paley Center in NYC including costumes and interactive sets from the Marvelous Mrs. Maisel, the Emmy award winning Amazon Prime comedy. This Instagram friendly exhibit and space built for amazing photo opportunities is open to the public for free from August 10 through September 6. It is open Wednesdays to Sundays, noon to 6pm and Thursdays until 8pm. The first 150 Visitors on August 10 will also receive a special vintage style poster. I love the attention to detail in each interactive set and how you feel like you're really there and you could sit or move cables in the switchboard area, for example. Here are just some of my favorite Instagrammable photo locations throughout the two-floor exhibit from the B. Altman switchboard to Rose's Paris apartment.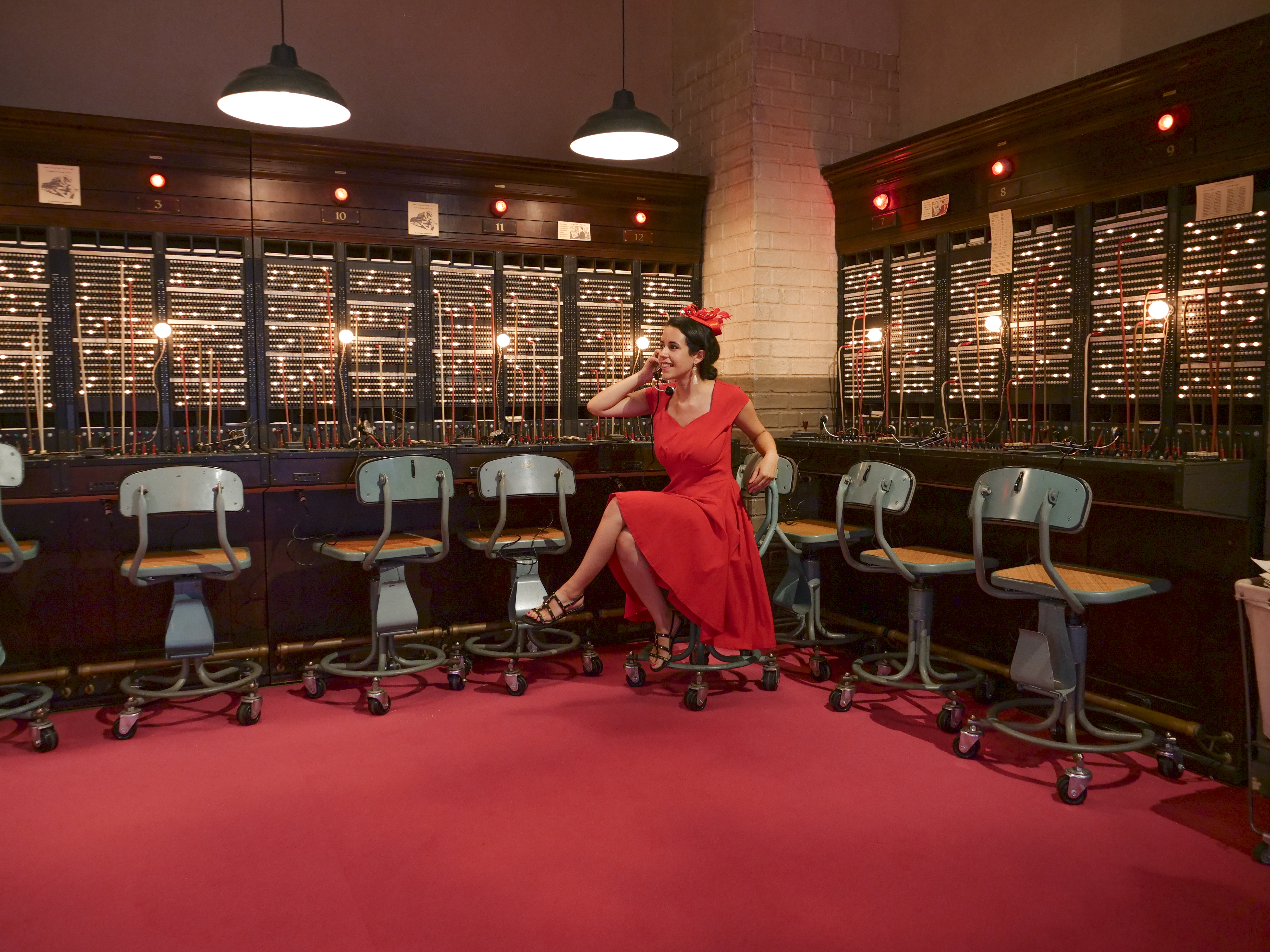 1. B. Altman switchboard. Put on a headset and take a seat at the switchboard where you can move the cables to get into character. I was happily surprised to hear the headset even plays clips from the show!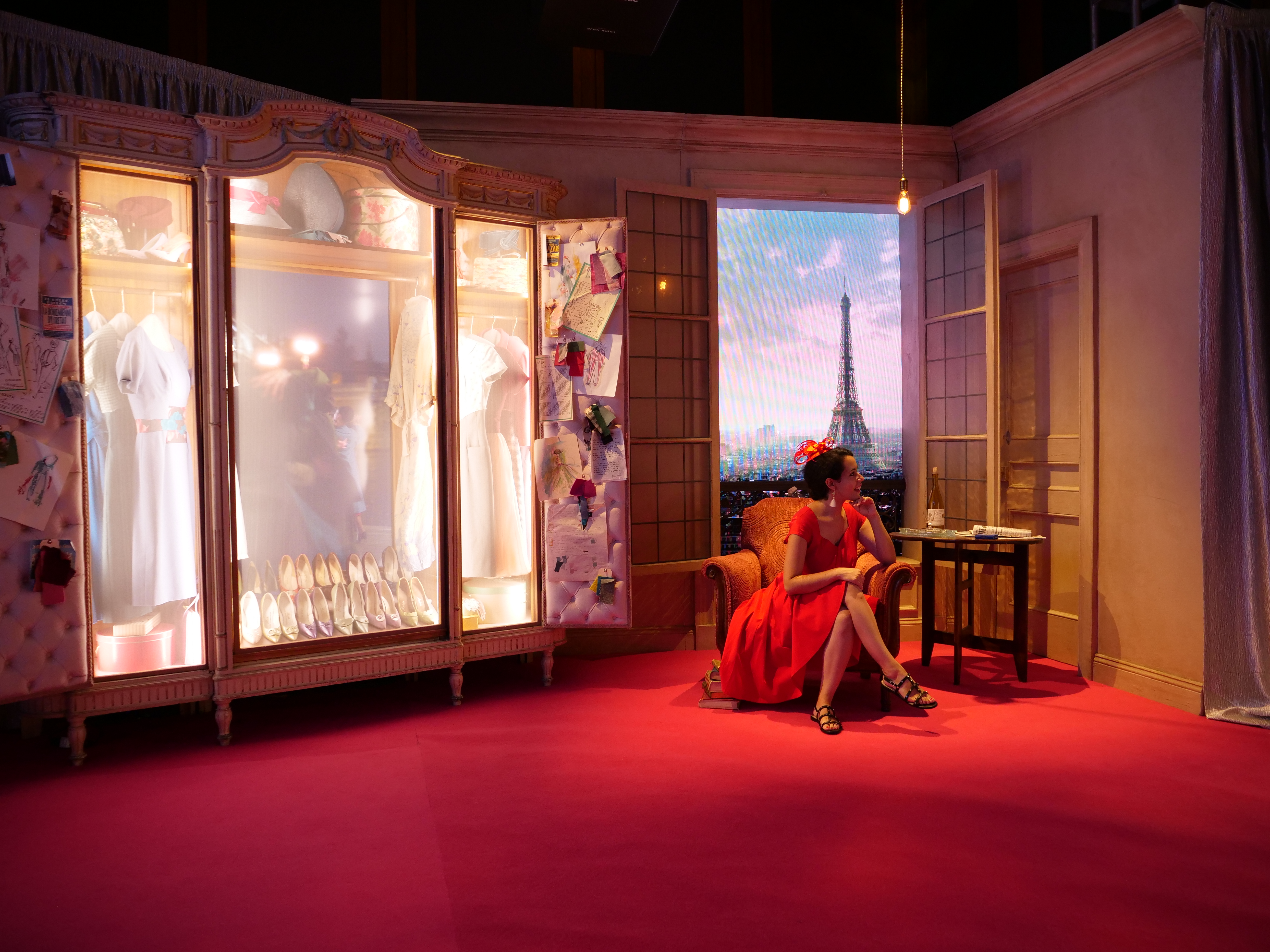 2. I love Rose's Paris apartment with this chair elevated by books where it is missing a leg.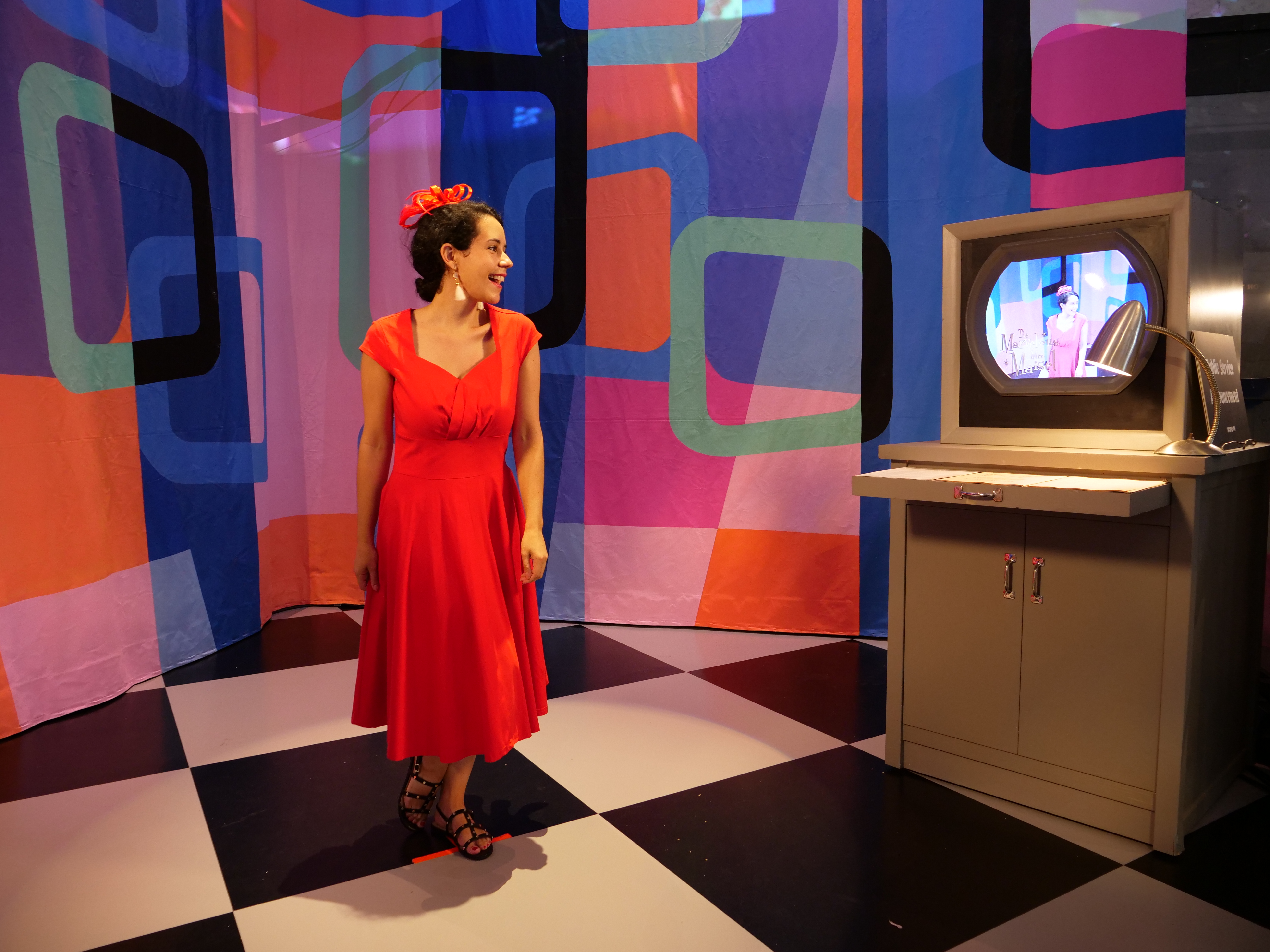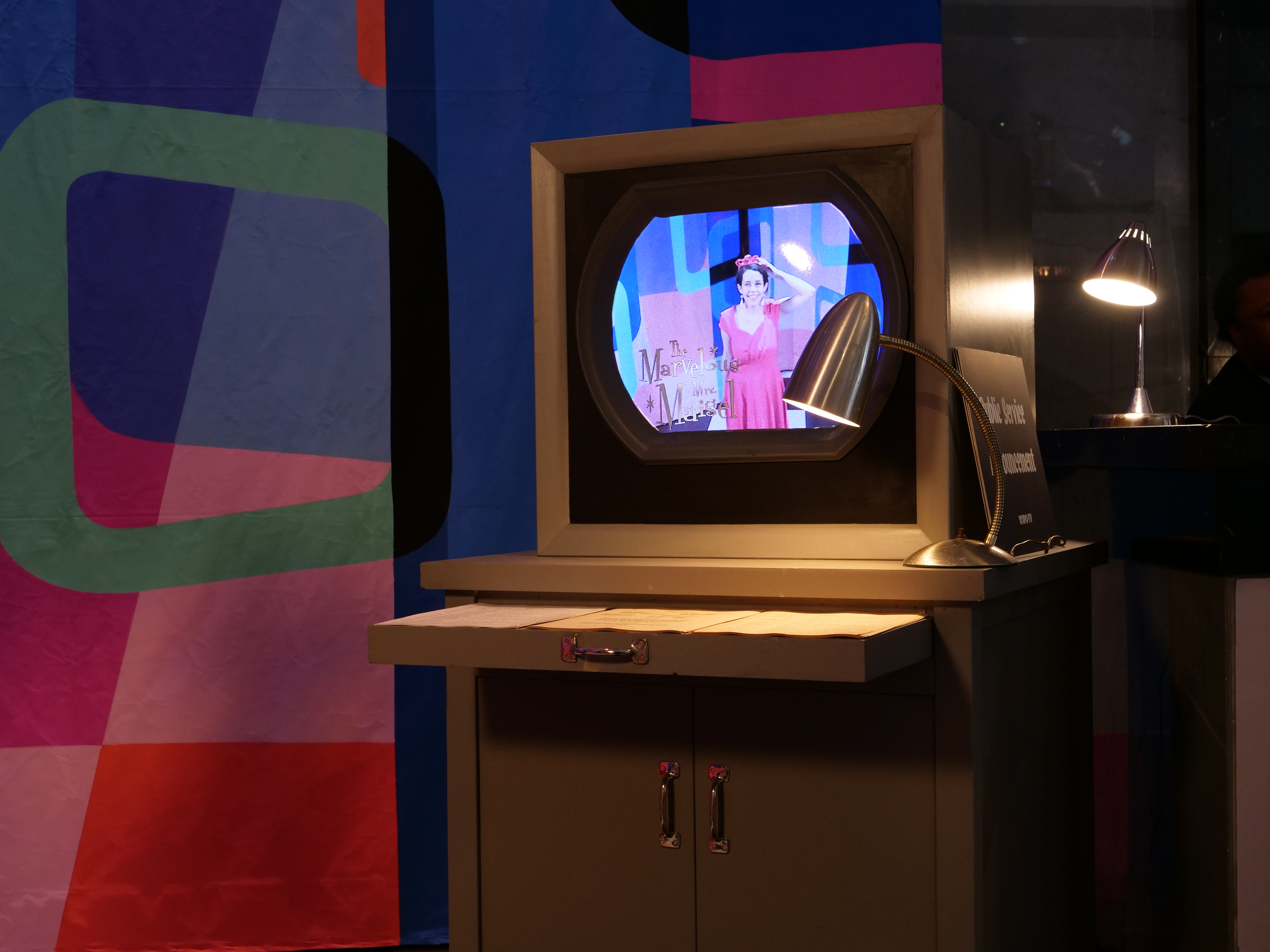 3. TV set from the Arthritis Telethon where you can stand on the mark and see yourself on the screens around you.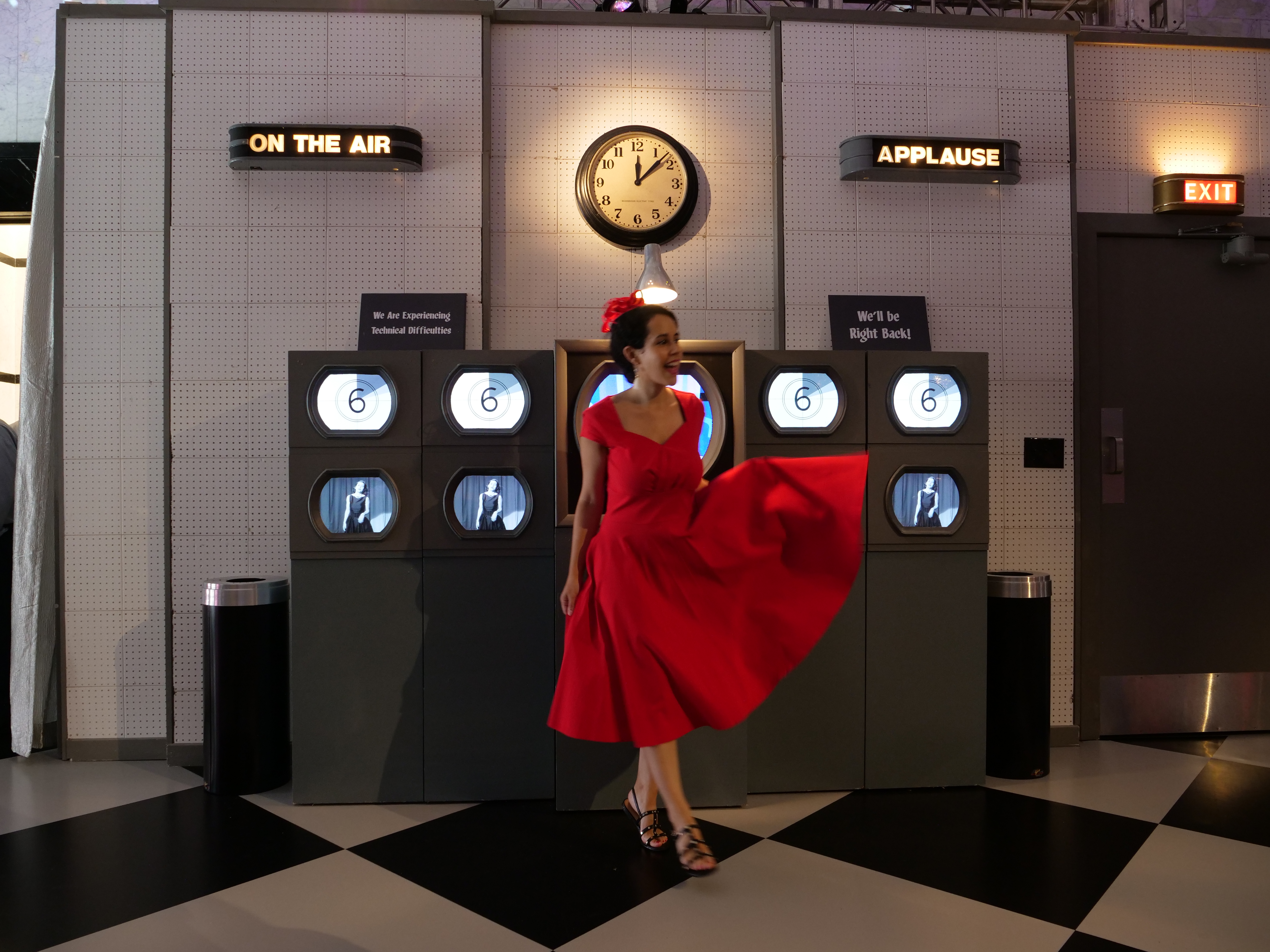 4. This set's TVs alternate between show footage and you on screen.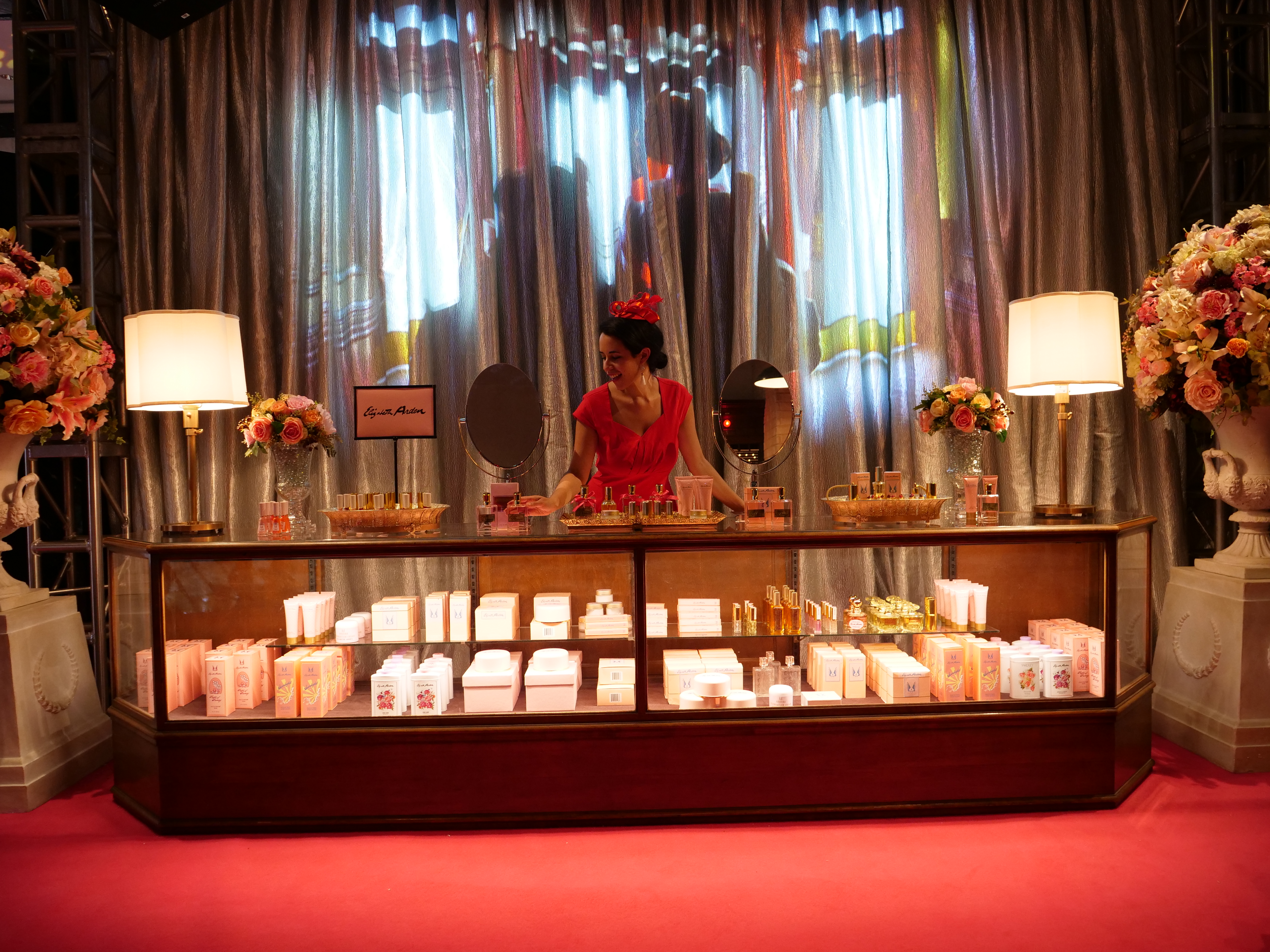 5. The B. Altman fragrance counter is fully stocked with scenes playing in the background.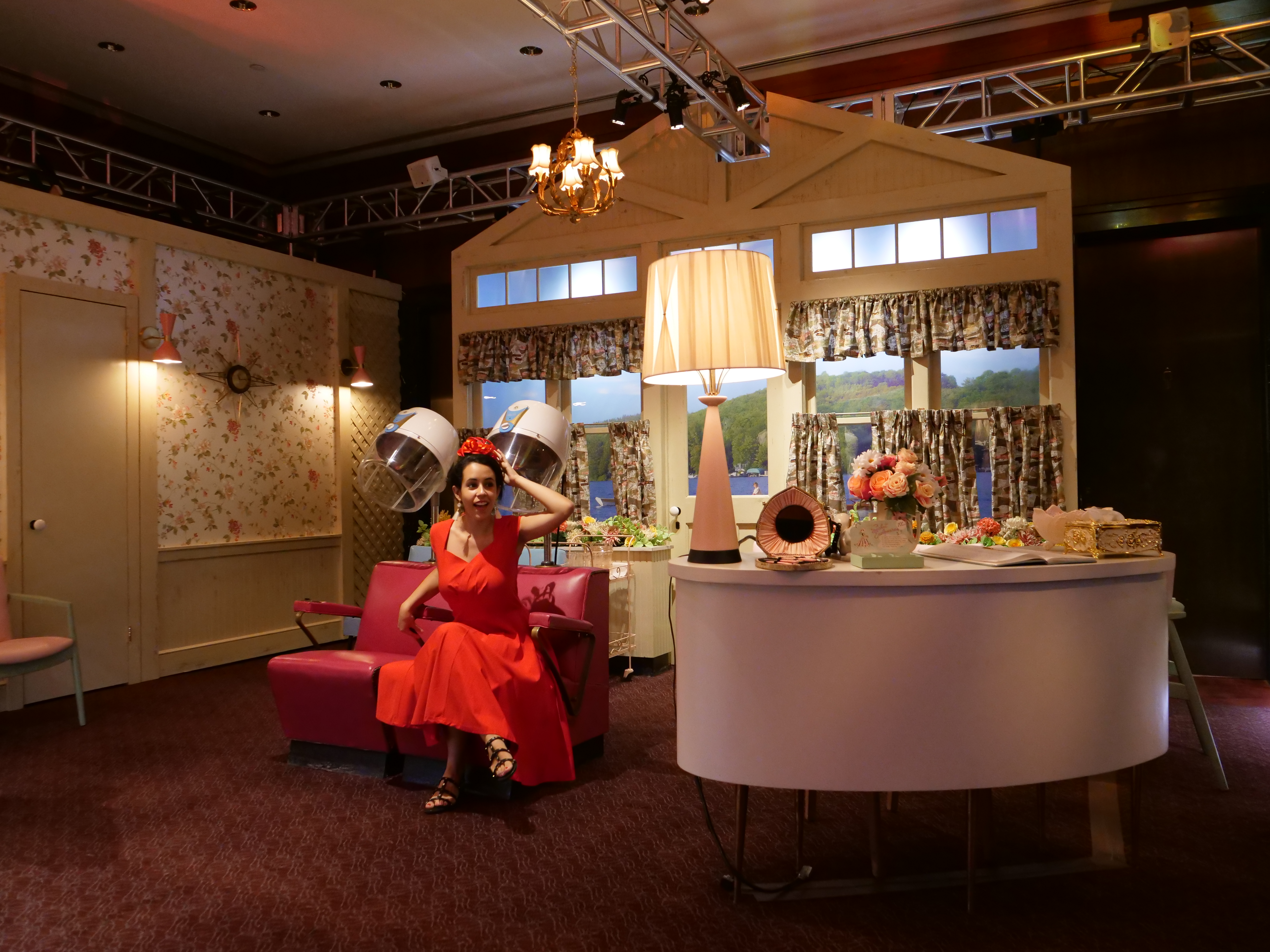 6. Travel to the Catskills' Steiner Mountain Resort, or rather just downstairs to sit in the hair salon.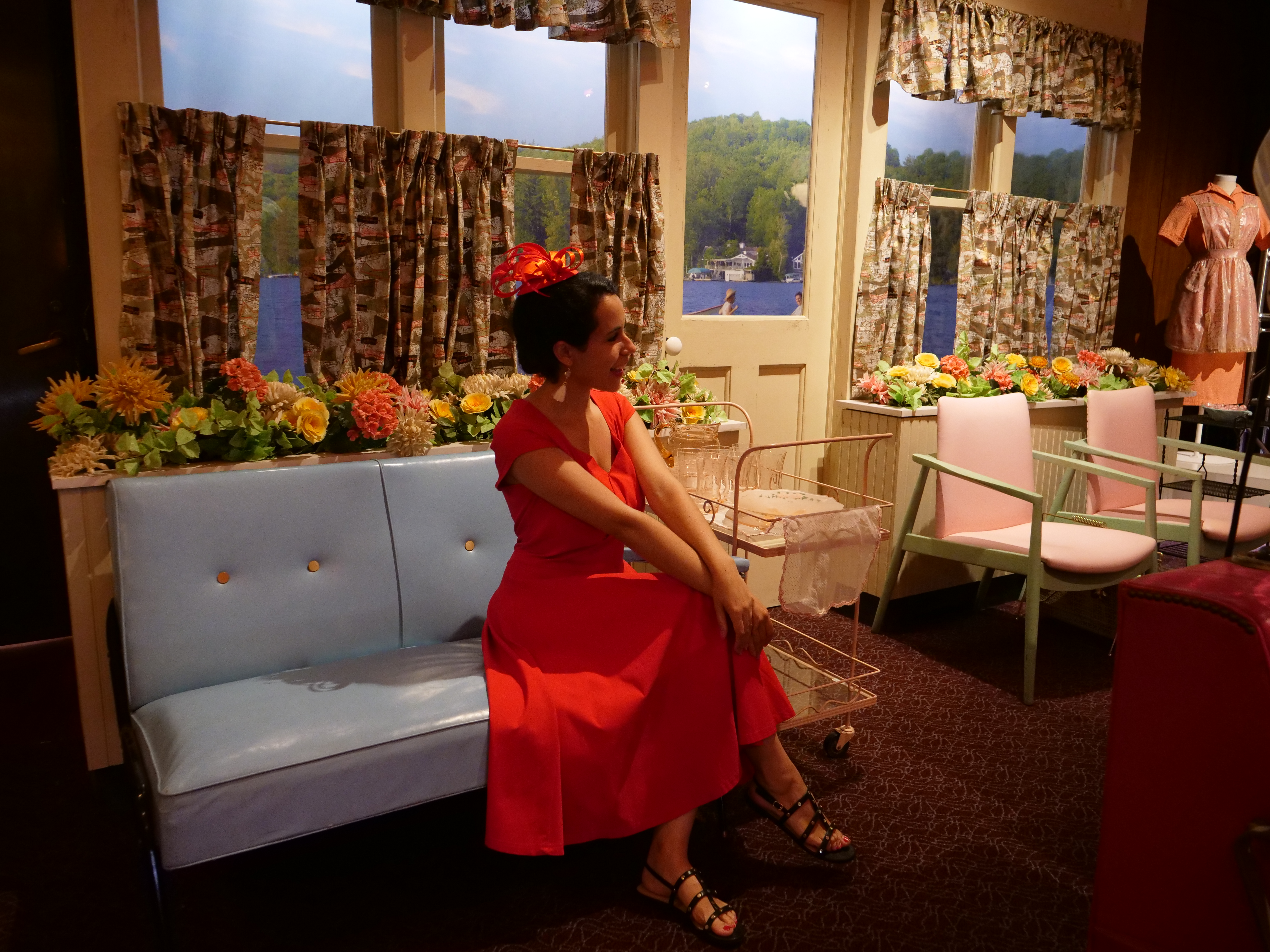 7. You can also sit on the blue seats or pink seats of the cabin behind the hair salon chairs.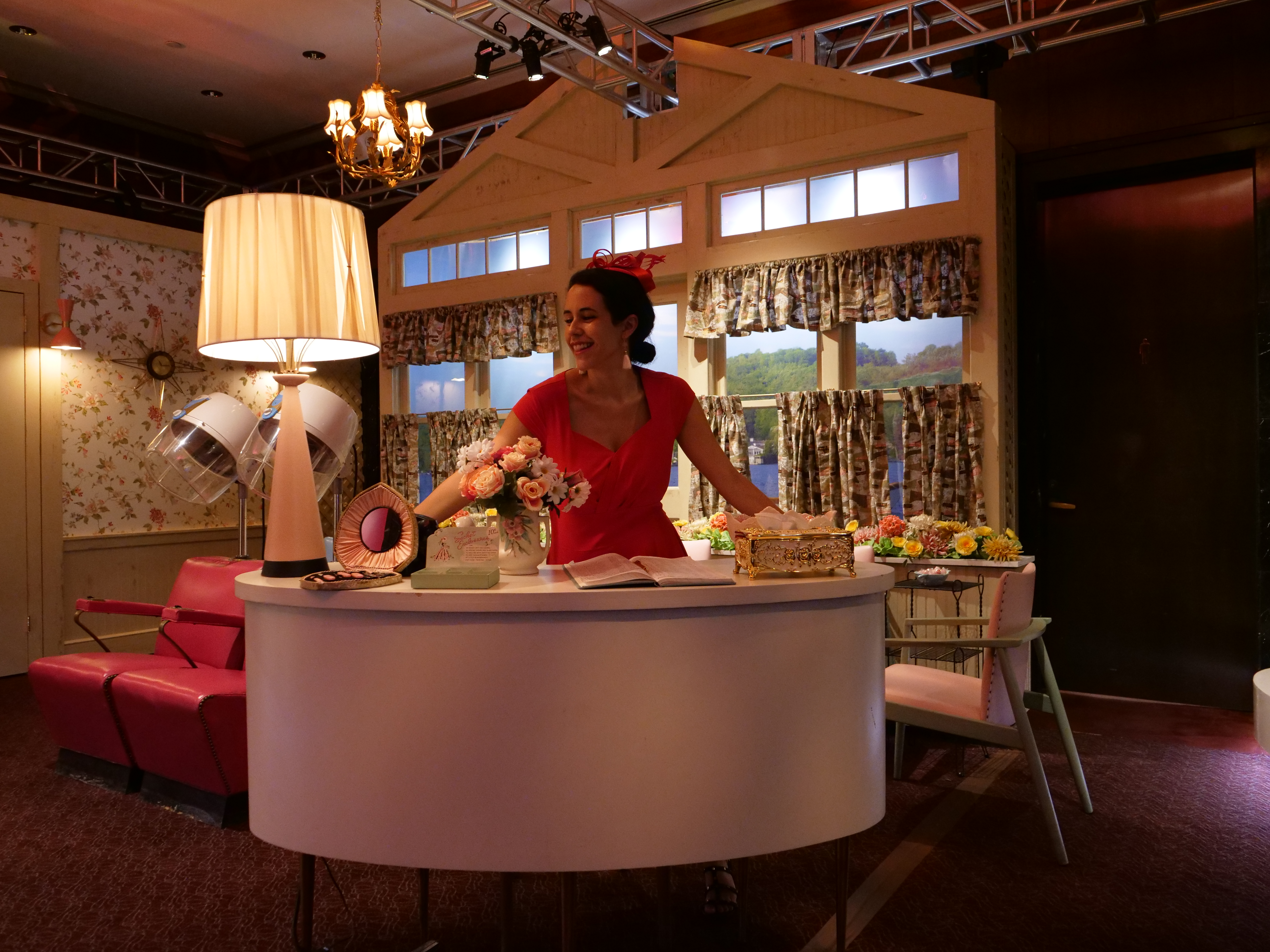 8. Checking in for an appointment there's even a book with guests' names.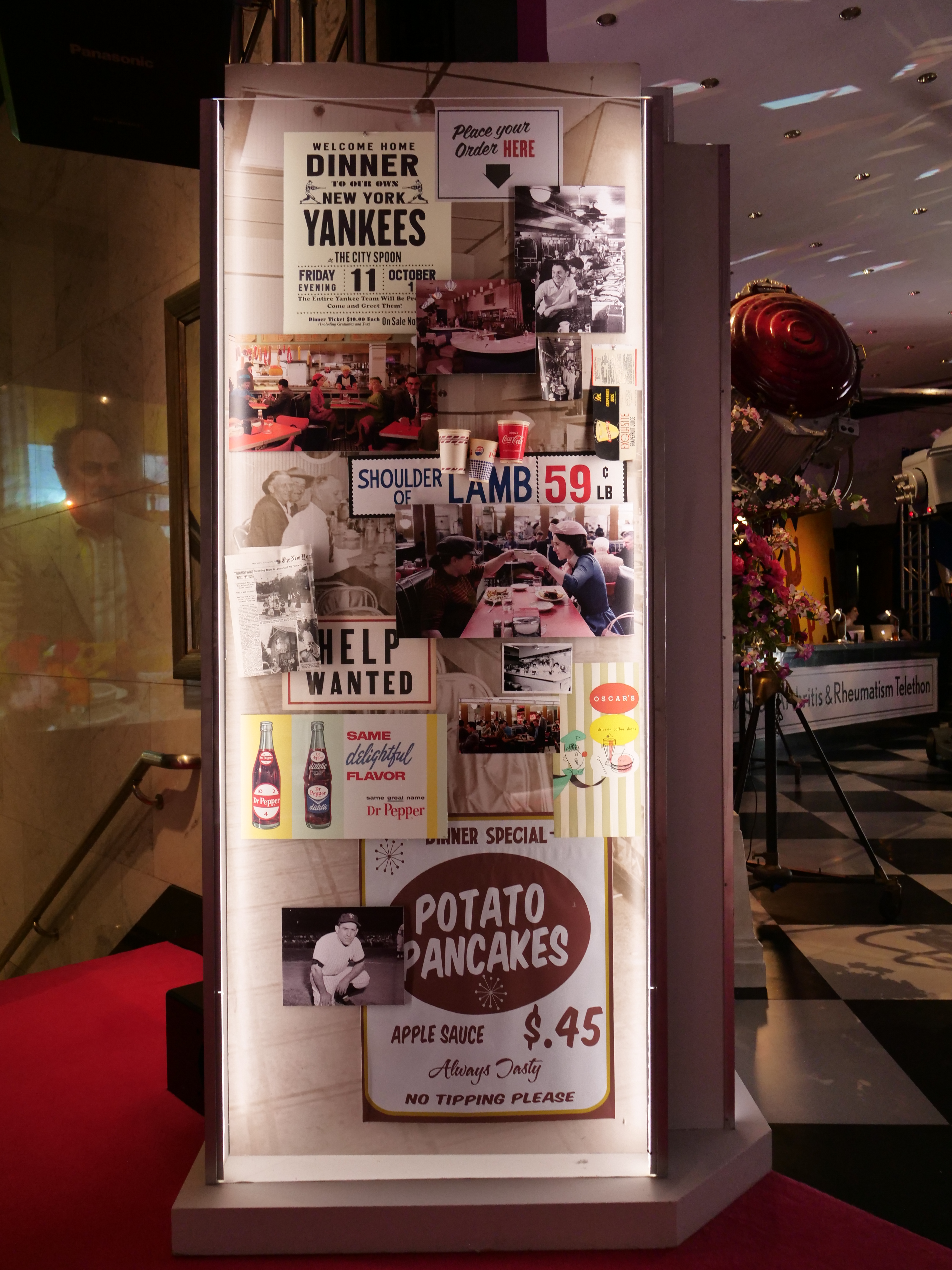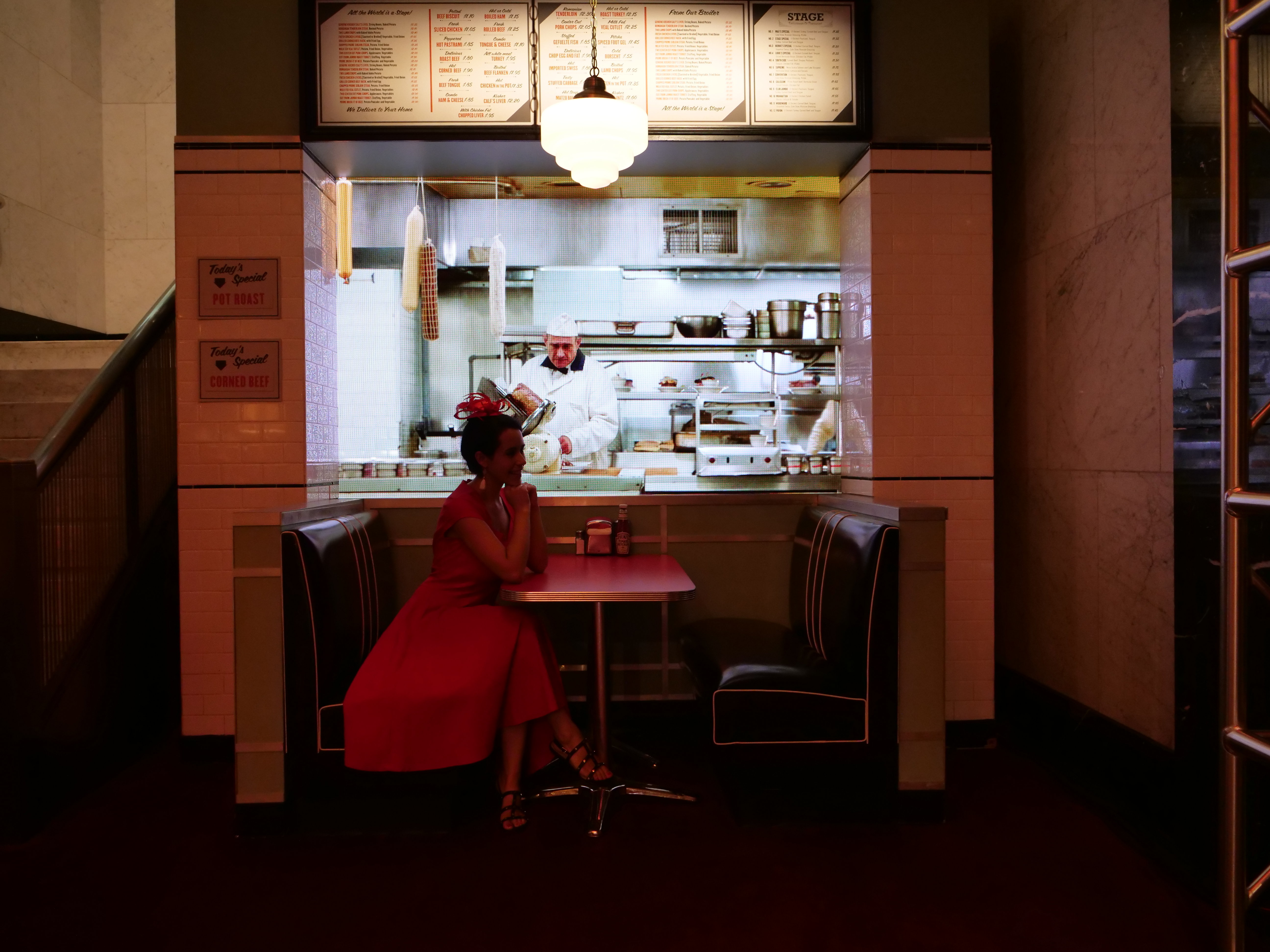 9. Sit in the booth at the Stage Deli as you wait for the virtual waitress to come and take your order.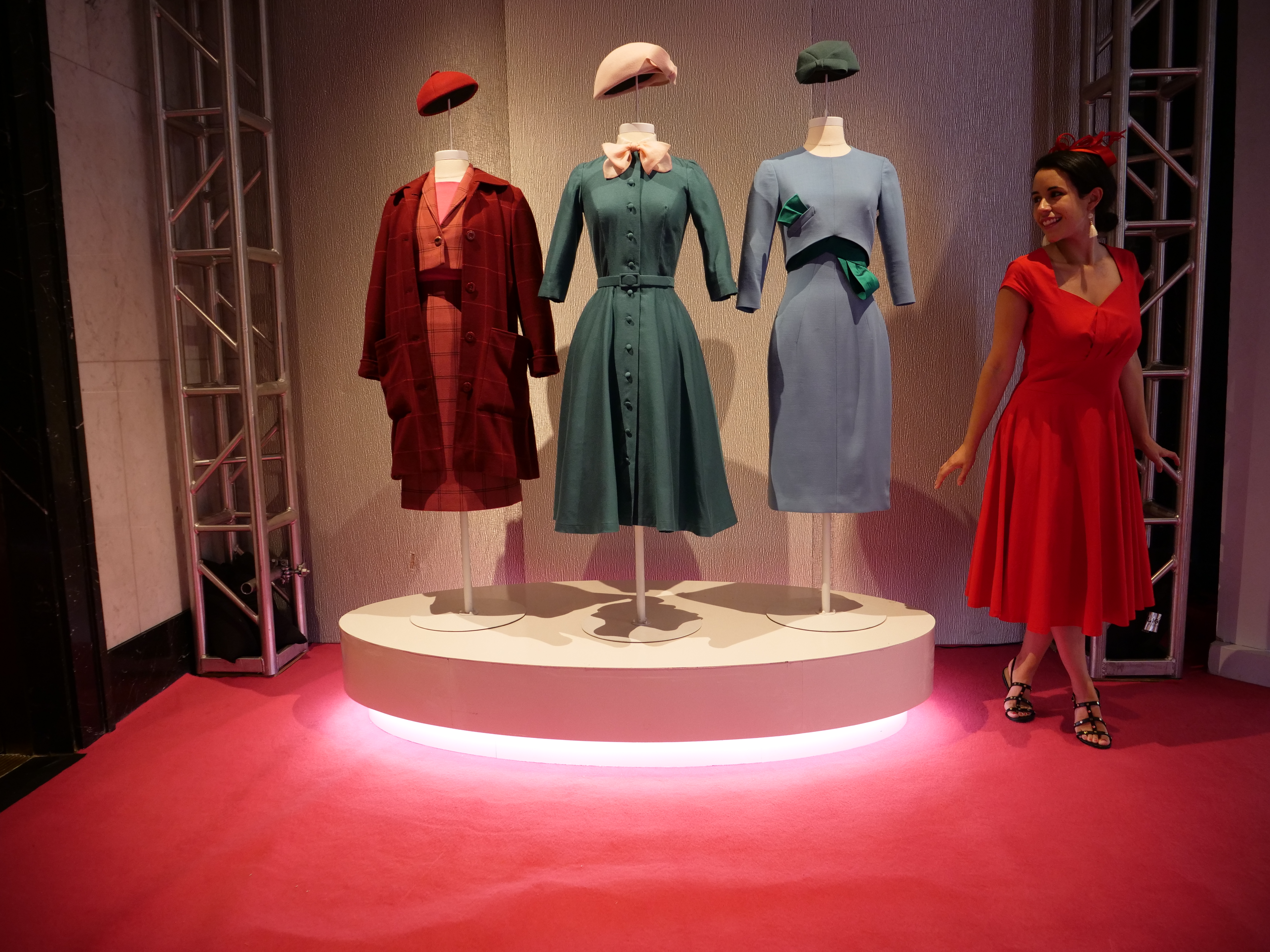 10. The original costumes worn by Rachel Brosnahan are one of my favorite features. I totally blend in, right?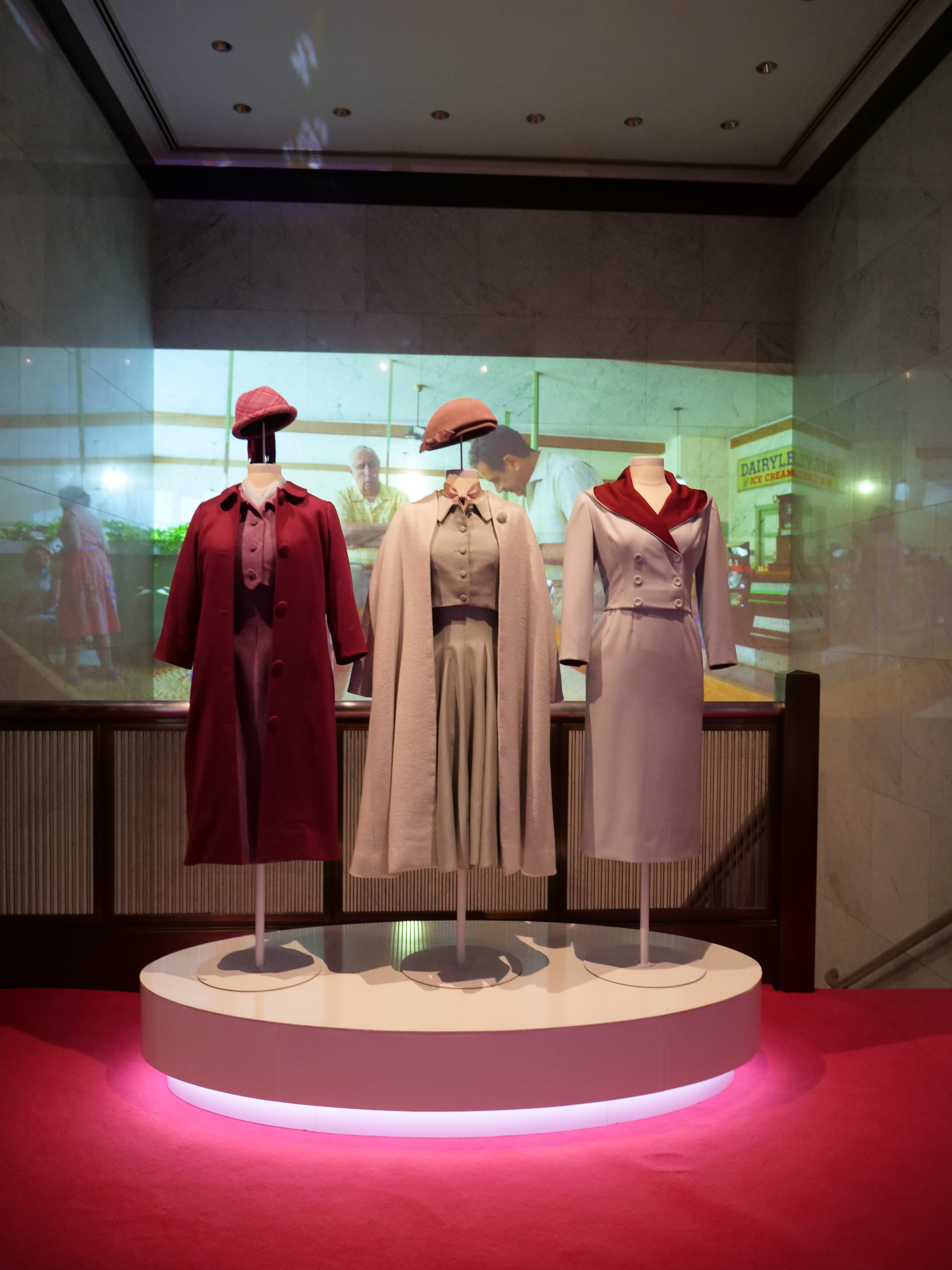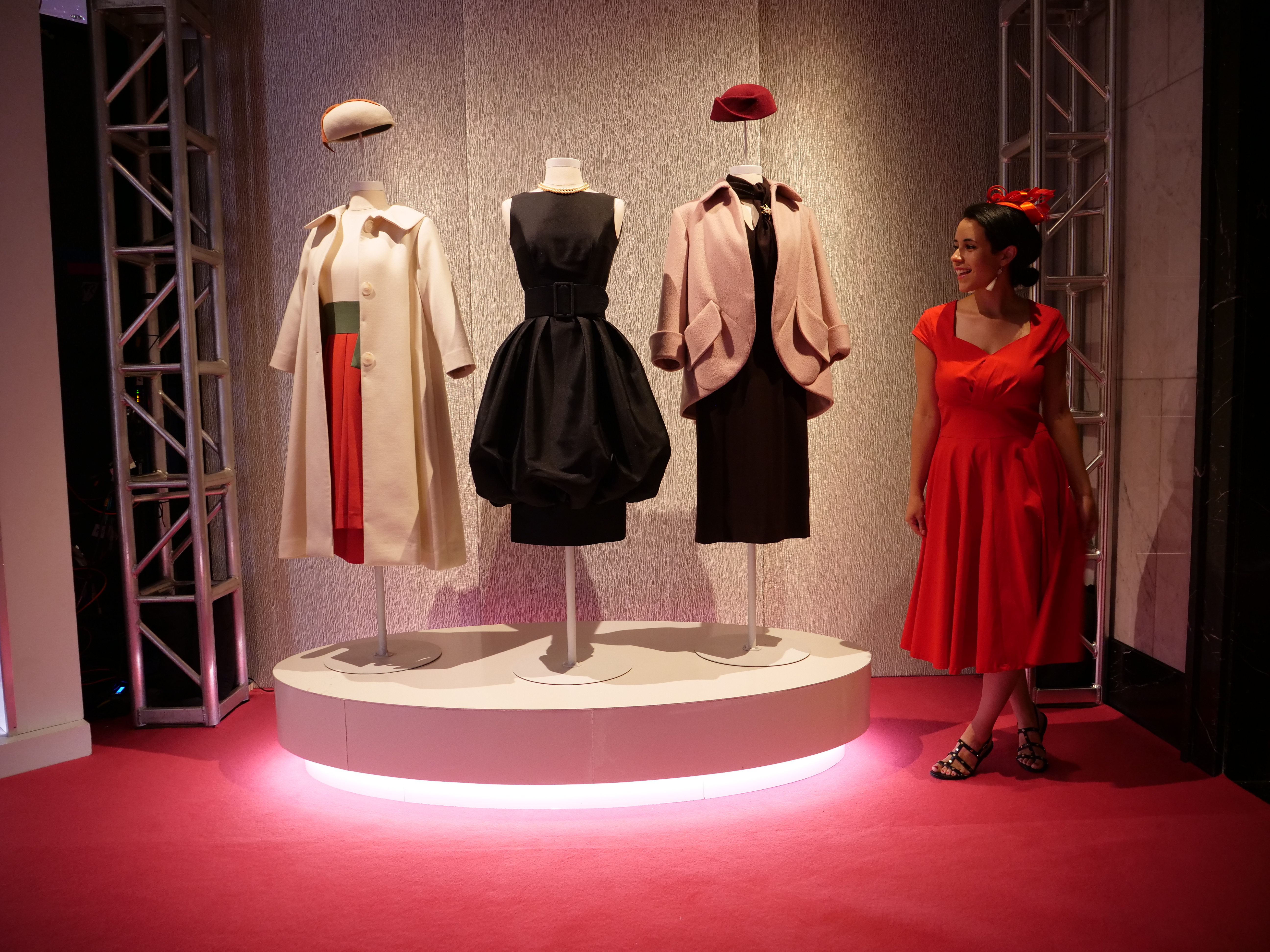 11. Perhaps the most famous costume is this black bubble dress with pearls from season two, episode nine.
Which is your favorite Instagrammable spot in the exhibit?
Read next: 101 things to know before visiting NYC and Mrs. Maisel NYC locations
PIN IT: