NYC often plays a starring role in TV and movies and this is no exception in Amazon's original series The Marvelous Mrs. Maisel, which takes place in NYC in 1958. This period dramady (comedy-drama) follows Rachel Brosnahan of House of Cards in the role of Mrs. Maisel, written by Amy Sherman-Palladino of Gilmore Girls. Mrs. Maisel, Midge for short, calls herself a "mad divorcée" of the Upper West Side as her husband Joel leaves her for his secretary. When she doesn't know what else to do in this comedy of errors she drunkenly goes on stage at the Gaslight Café to perform standup, when she realizes she might actually want to try to be a comedian. The first season takes place all around New York City from their large Upper West Side apartment to the Village.
1. Mrs. Maisel's Apartment: Miriam (or Midge for short) and Joel live in a luxury doorman building uptown at 404 Riverside Drive and 113th Street with views of the park. They live in a dream apartment only a few floors away from Midge's parents. The building is known as the Strathmore and was built in 1909 and features a striking French-style entrance. In contrast, her manager Susie lives in a tiny studio with a murphy bed that blocks the door when open.
2. The Gaslight Café: The original Gaslight Café was located at 116 Macdougal Street in Greenwich Village from 1958 to 1971. Though it is now closed, it was an institution with performances from Bob Dylan and Allen Ginsberg. It was also featured in the show Mad Men.
3. Kettle of Fish Bar: This real dive bar originally located next to the Gaslight Café is now located at 59 Christopher Street. Fittingly the namesake refers to "a muddle or awkward state of affairs" which is a great way to describe Midge's life after Joel leaves her.
4. 299 Park Avenue: Joel's office is in 299 Park Avenue between 48th and 49th with a view of Grand Central from the outside, but the building was technically not finished until 1964. He works as a Vice President at Tri-Borough Plastics. He is not fully sure what he does there and would rather be a comedian. This office is now the UBS building.
5. Subway: Midge takes a vintage subway car that is likely in the New York Transit Museum in downtown Brooklyn.
6. Columbia University: Midge's father Abe is a professor of Mathematics. He teaches in the iconic Columbia University classroom with moveable chalkboards in 309 Havemeyer Hall. It is said to be the most filmed classroom, which was featured in Spiderman.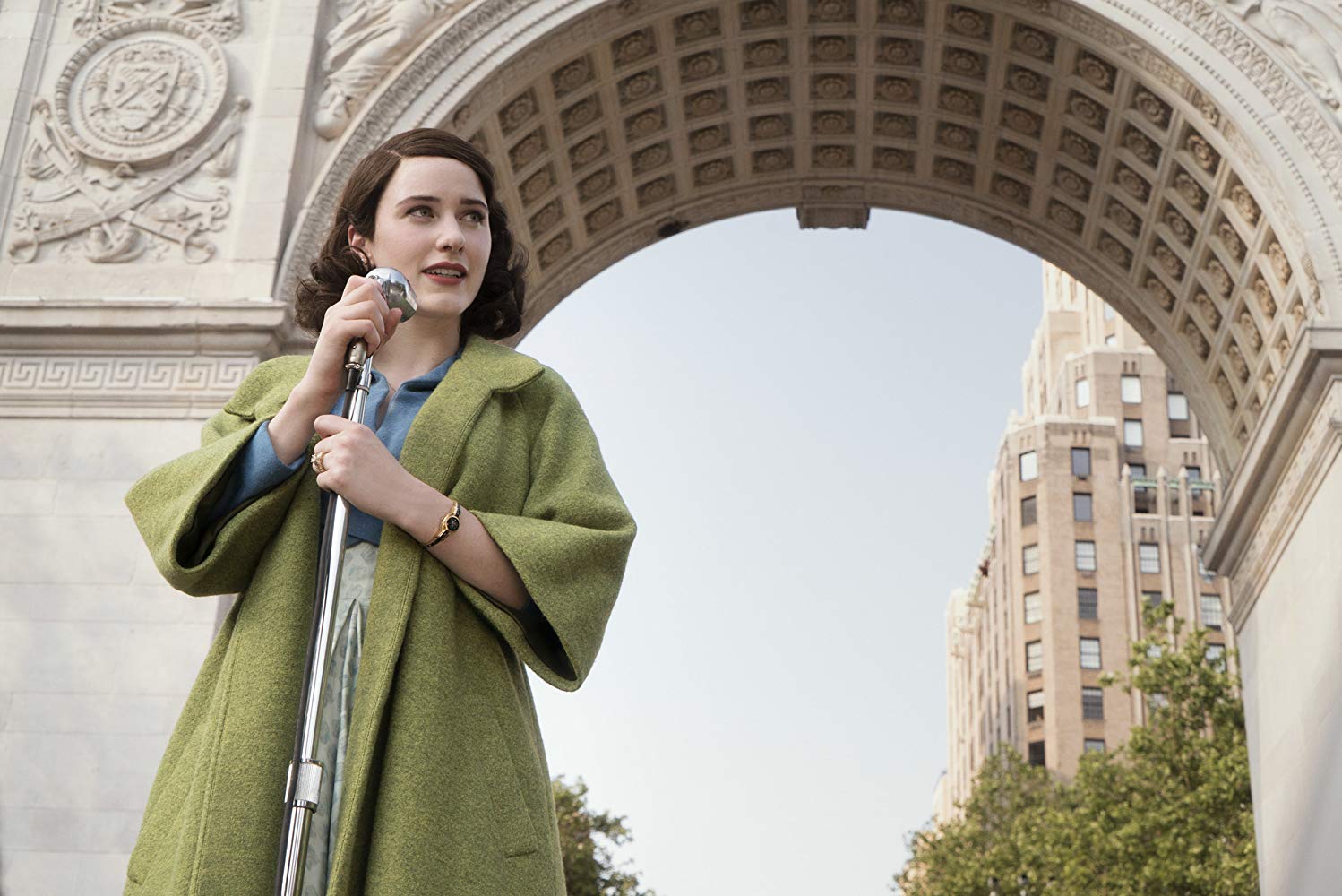 7. Washington Square Park: The couple passes Washington Square Park's arch in the first ten minutes of the first episode in a vintage cab. In the fourth episode, Midge walks into a protest to save the square from roadway expansion, which did in fact happen, though protesters did manage to stop traffic from going through the Park. http://washingtonsquareparkconservancy.org/news/2018/02/14/how-accurate-was-the-marvelous-mrs-maisel-at-washington-square-park/
8. The Friars Club: Susie visits her friend Harry Drake at the Friars Club. This private club is still located at 57 East 55th Street today and has seen a number of celebrity toasts and roasts throughout the years sincing moving to this location in 1957.
9. Village Vanguard: Lenny Bruce introduces a jazz band in the Village Vanguard, located at 178 7th Avenue South since 1935.
10. The Music Inn: Visit the funky Greenwich Village Music Inn at 169 West 4th Street, which opened in 1958 and is still going! It is one of New York's oldest continually-run music stores.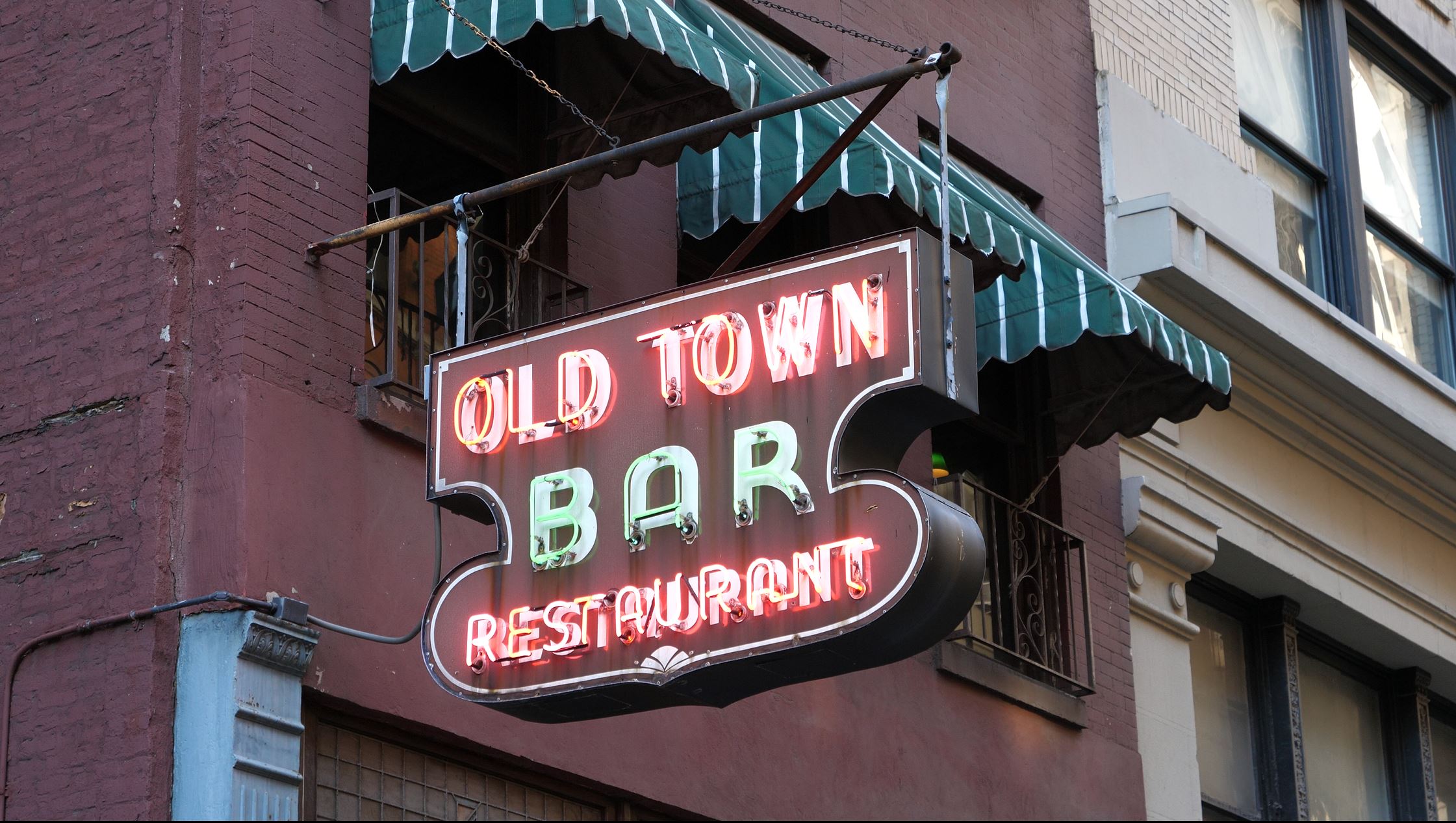 11. Old Town Bar: Joel's favorite bar is the Old Town Bar, an icon since 1892, located at 45 East 18th Street with a mahogany bar and tin ceiling.
12. York Barbershop: Opened in 1928, the York Barbershop is located at 981 Lexington Avenue in the Upper East Side and still features vintage details.
13. The City Spoon: Just after getting married the couple dines at the City Spoon still in their wedding outfits. Midge returns to it to just have breakfast as instructed by Lenny Bruce when she doesn't know what else to do. The real location is La Bonbonniere, a diner located downtown at 28 Eighth Avenue.
Which locations are your favorite? Comment below!
PIN IT: