The Flatiron District is a neighborhood in Manhattan, NYC, named after the Flatiron Building, but there is so much more to see than just this namesake triangular building. I have lived here and worked here for many years, collecting a thorough knowledge of the best places to eat, drink and stay and a few secret hidden gems. The exact area is debatable but lies on the map roughly between 23rd street and Union Square, between 6th Avenue and Lexington. The area includes the Ladies' Mile Historic District which was a high-end shopping area at the end of the 19th century. Did you know the "Flatiron District" only got this name from realtors in 1985, before that it was known as the "Toy District" because of the large number of toy manufacturers?
Best Places to Stay in the Flatiron District
In 2009 the Flatiron building was purchased by an Italian real estate investment firm, which eventually plans to turn the building into a world-class luxury hotel. Until that is realized, here are a few of my recommendations for where to stay.
1. Gramercy Park Hotel
Check into the Gramercy Park Hotel to gain key access to the private park, Gramercy Park. Since the 1930s, it has accommodated stars like Humphrey Bogart, a young John F. Kennedy, Babe Ruth, Bob Marley and Madonna. It exhibits artwork by Damien Hirst, Richard Prince and Andy Warhol.
2. The Freehand Hotel
This is one of the newly renovated hotels in the area, which transformed the former George Washington Hotel into a vibrant artistic community. You do not need to be a guest though to grab a drink at one of the many bars. The Broken Shaker rooftop can get busy in the summer, so skip the line and try the George Washington Bar or Studio Restaurant & Bar.
3. Airbnb
Save money, especially if you're traveling in a group by staying in a local apartment. You can use my code for $40 off your next stay.
Top Things to Do and See in the Flatiron District
1. Flatiron Building
The area is best known for the Flatiron Building, one of the first steel-framed buildings in NYC. Built in 1902, its unusual shape was once considered an ugly eye sore. The New York Times labeled it a "monstrosity". The triangular shape was designed to maximize the land space where Broadway and Fifth Avenue intersected 23rd Street.
2. Madison Square Park
This gorgeous green space is surrounded by historic landmarks from the Gilded age, like the MetLife tower. In 1909, the MetLife Tower was constructed for the insurance company. When it was constructed, the tower was the tallest building in the world. Located in the North Building is Eleven Madison Park. One of the best Michelin-starred restaurants, it was once crowned the number one restaurant in the world, but it slid to number four last year behind restaurants in Italy, Spain and France.
You might also be wondering why Madison Square Garden arena is so far from Madison Square Park, but the current Garden arena is the fourth version, since the original opened in 1879 next to Madison Square Park. The gold-roofed New York Life Building was built on the land of the first two Madison Square Gardens.
3. ABC Carpet & Home
This eclectic interior design store has sold carpets and home furnishings for over a century. It is one of my favorite places to wander in search of creative inspiration from the jewelry counters to the dishes, you never know what you might find.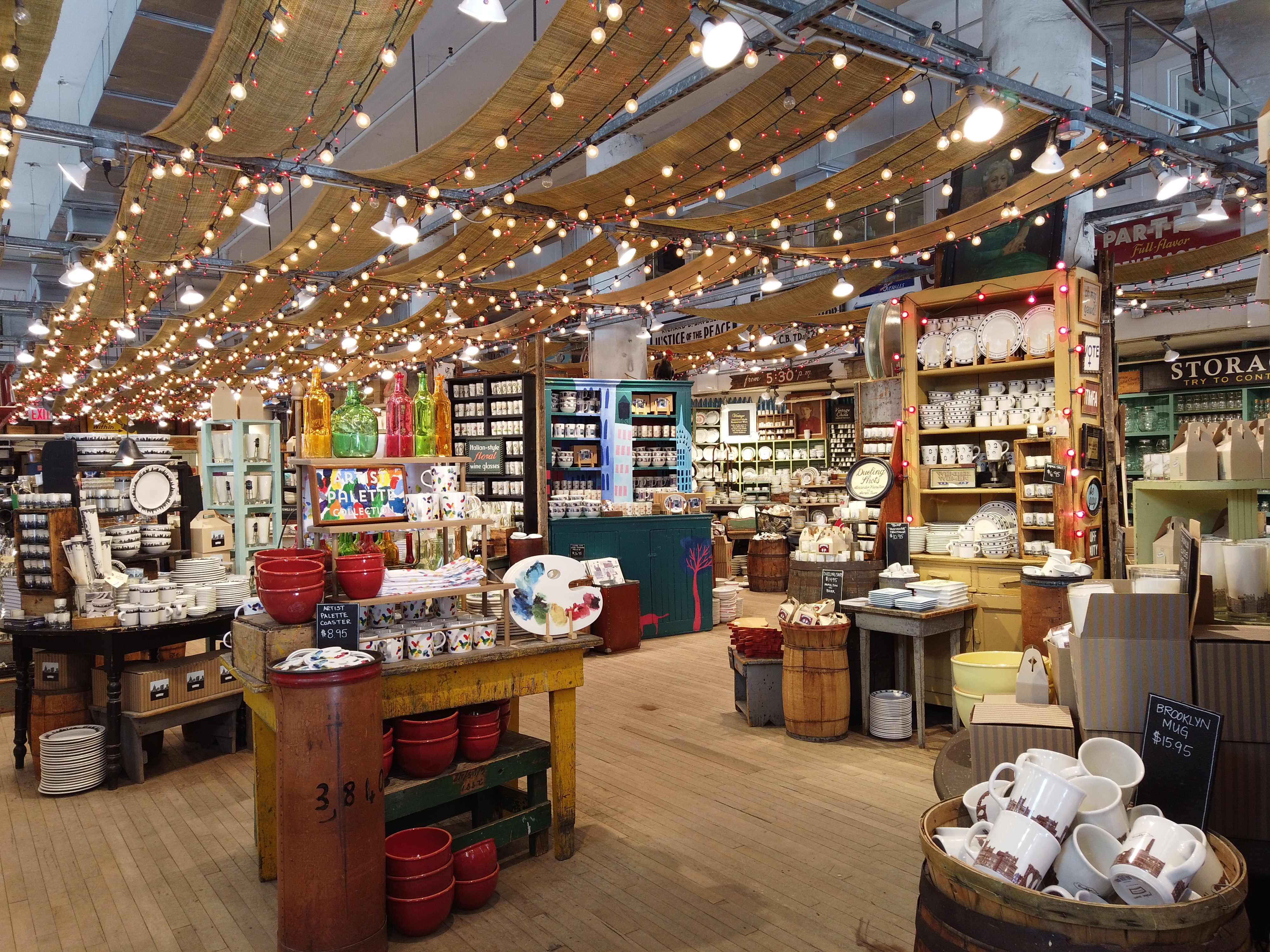 4. Fishs Eddy
Named after an upstate New York hamlet, this store sells the best edgy, unique dishes and New York knick knacks.
5. Abracadabra
Abracadabra is perfect for Halloween shopping or for any unique thing you might need year-round.
6. LEGO store
This is a kids' heaven with tall LEGO sculptures to inspire your next LEGO design.
7. NY Cake & Baking Distributors
This shop has a counter of sweets, hot or frozen hot chocolate and everything you didn't know you might need to bake a beautiful cake! They also offer baking classes.
8. FIT museum
This is one of my favorite secret museums that not enough people know about! There are two exhibition spaces: the museum and the Gallery. The Gallery displays current student and faculty work. In the museum you will find rotating exhibits from top designers that always cover 250 years of fashion history. There are also several events, conversations and guided tours. Best part is that entrance to the museum is always free.
9. Flower District
This is a total hidden gem that I've never seen on any list! It gives new meaning to the nickname "Concrete jungle" as it is one of the best green spaces in NYC but it's not a park. The sidewalks on 28th street between 6th and 7th Avenues is New York's Flower District. Here you can purchase any type of flower or plant, that's real or fake and other décor from wholesalers and retailers. No matter the season wandering down this street it is easy to forget you're in the city at all.
Where to Eat in the Flatiron District
Foodies can enjoy a classic pastrami sandwich, a huge Italian market or burgers and shakes at the original Shake Shack.
1. Shake Shack
Daniel Meyer started this popular burger chain as a seasonal hot dog cart to support Madison Square Park's first art installation. In 2004 the permanent kiosk opened and now there are over 100 locations worldwide.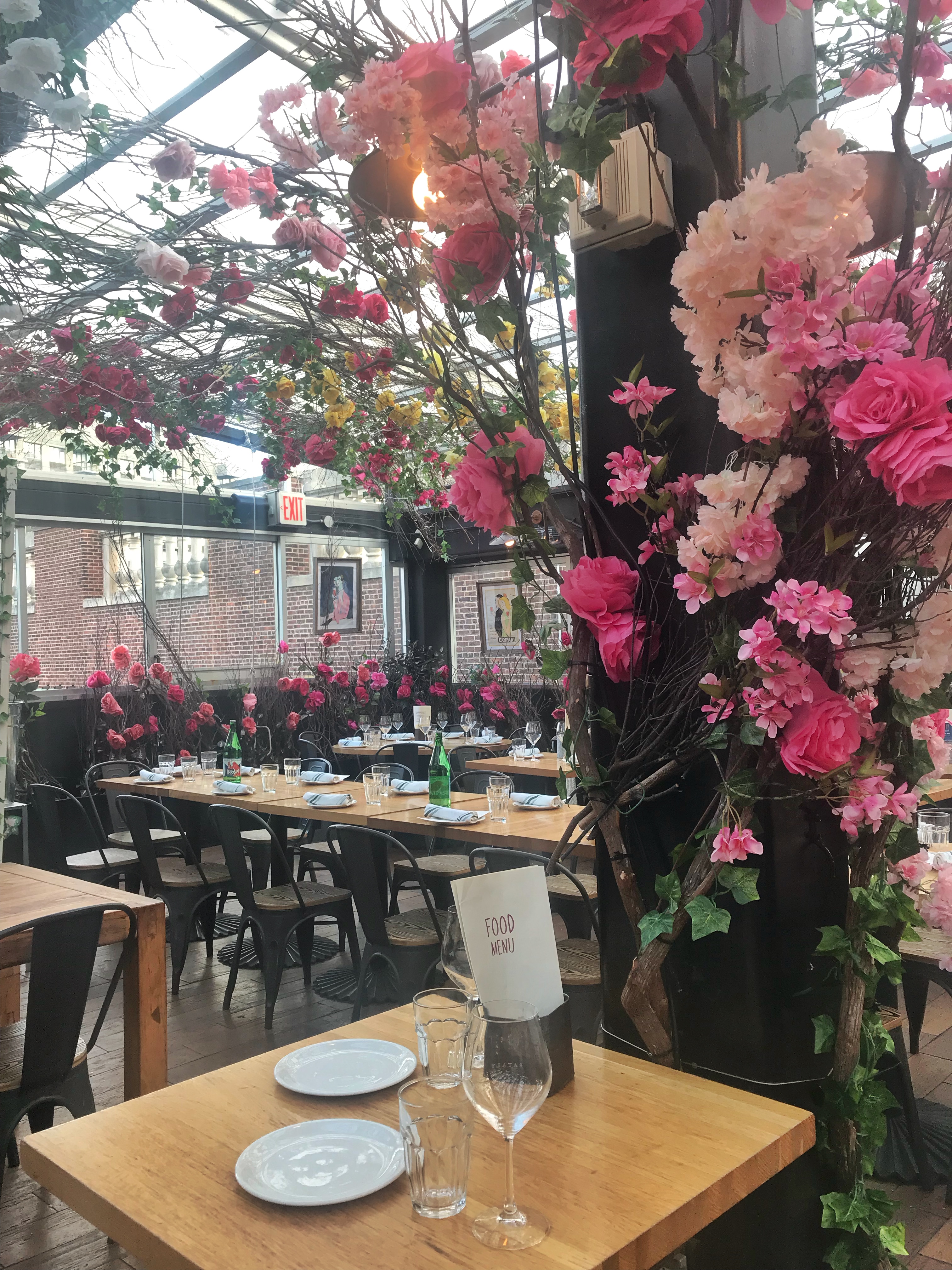 2. Eataly
Satisfy any Italian cravings at this vibrant Italian marketplace, complete with specialty sit down restaurants and the beautiful rooftop, which changes décor with the seasons.
3. Tacombi
These are not my favorite tacos in the city (those are at Los Tacos Numero Uno) but their many locations and VW buses are super instagrammable.
4. Lillie's
This Victorian establishment does everything right – the old-fashioned way. It is named after Lillie, a successful British actress.
5. Eisenberg's Sandwich Shop
Their saying is "raising New York's cholesterol since 1929". Order breakfast all day with a classic egg cream or a pastrami Rueben sandwich.
6. Harding's
Housed in a turn of the century printing press building, Harding's pays tribute to America with antiques and a huge American flag from 1896.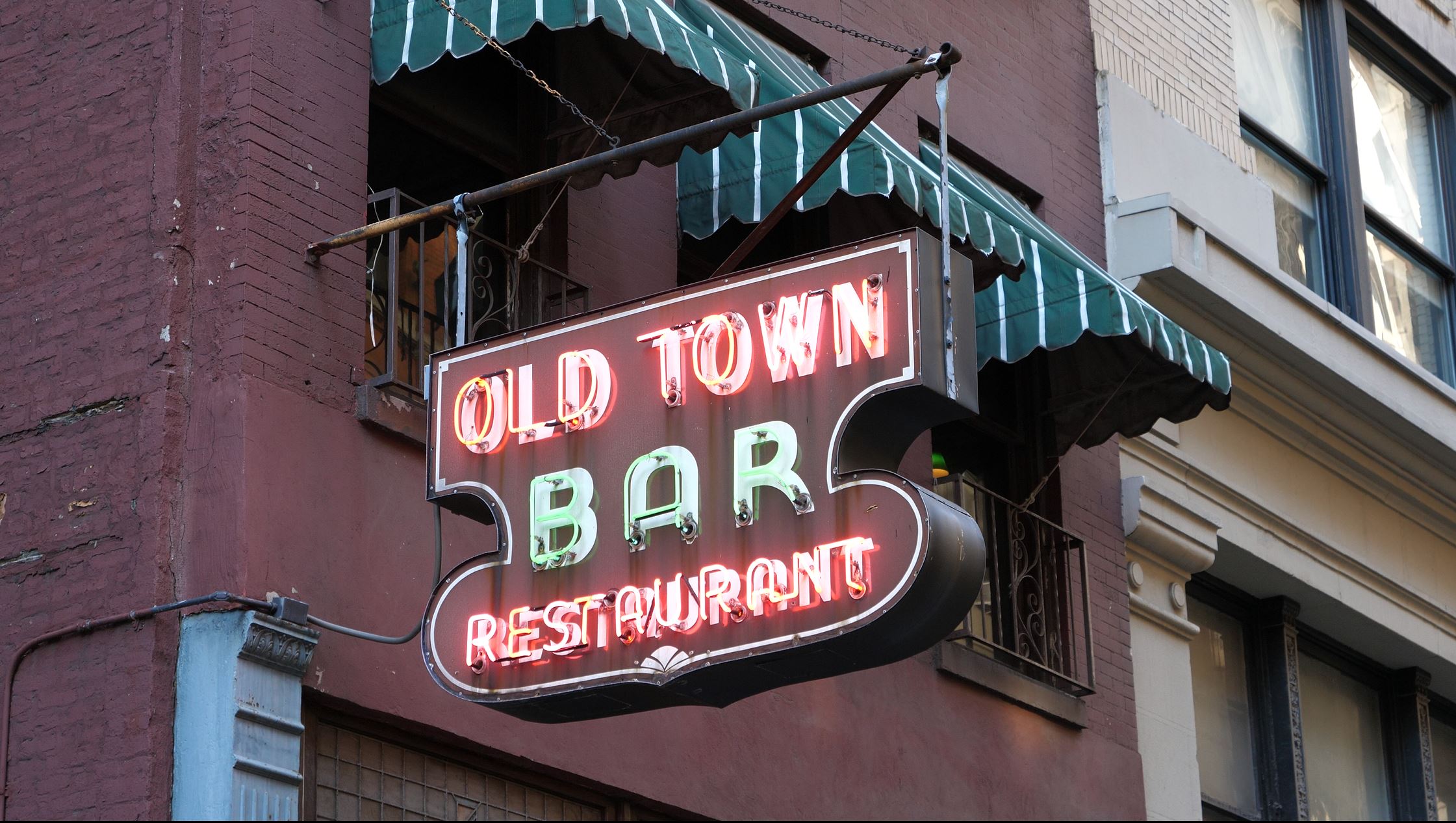 7. Old Town Bar
This bar is often featured on the big screen like in Mrs. Maisel as Joel's favorite bar. It has been an icon since 1892, complete with a 90-foot mahogany bar, tin ceiling and perhaps the city's oldest operating dumbwaiter.
For a drink stop by the Jazz Standard in the basement of Blue Smoke, visit one of the Freehand bars or Broken Shaker Rooftop, play ping-pong at SPiN New York, try a draft at Flatiron Hall or end the night at Jay-Z's 40/40 Club.
For more Top Things to do in NYC check out this guide or the most Instagrammble restaurants in NYC.
PIN IT: