As the temperature drops around the holidays in NYC, the number of visitors peak and there are endless activities to get you in the spirit. Read on for my top three favorite NYC restaurants and bars to eat, drink and be merry this holiday season. In case you spent too much of your holiday budget on Black Friday or Cyber Monday I'm also sharing with my personalized gift guide of travel gifts and if you join my partner Bublup and share a folder with me too of what you want this holiday I will give you $500 cash to get what you really want. It's that easy, just click here to join and see my group folder for inspiration!
1. Rolf's German Bar and Restaurant
Rolf's is a classic, but reservations for December fill up months in advance. Come earlier in the year when it is almost empty. Prices go up during the holidays and they often rush you to finish your meal or drink within an hour and a half to rotate in new guests. Even with a reservation you can also find yourself waiting in a line outside. It is still a favorite spot for me, but I like visiting in the summer or fall when they open for the day so I almost have the place all to myself.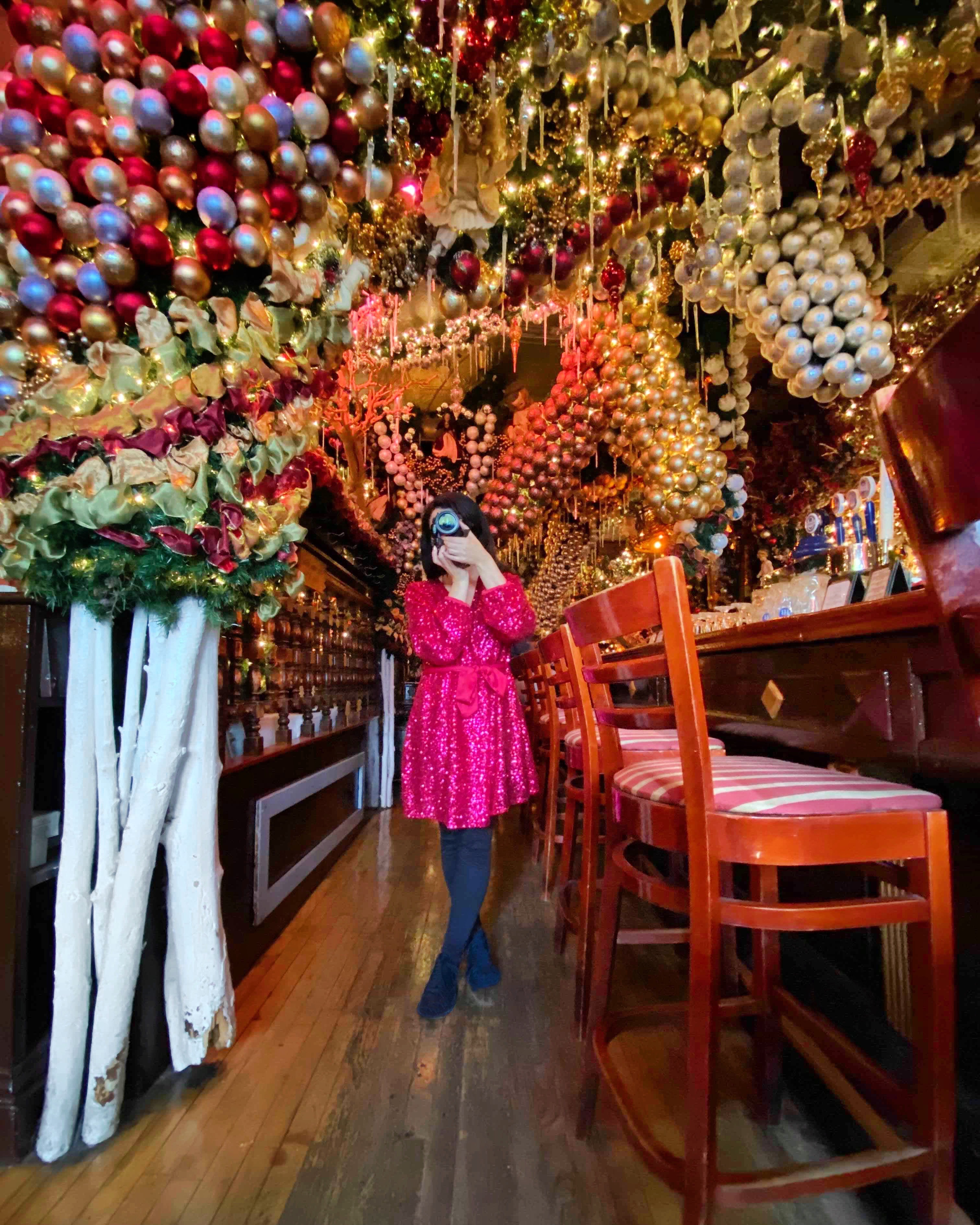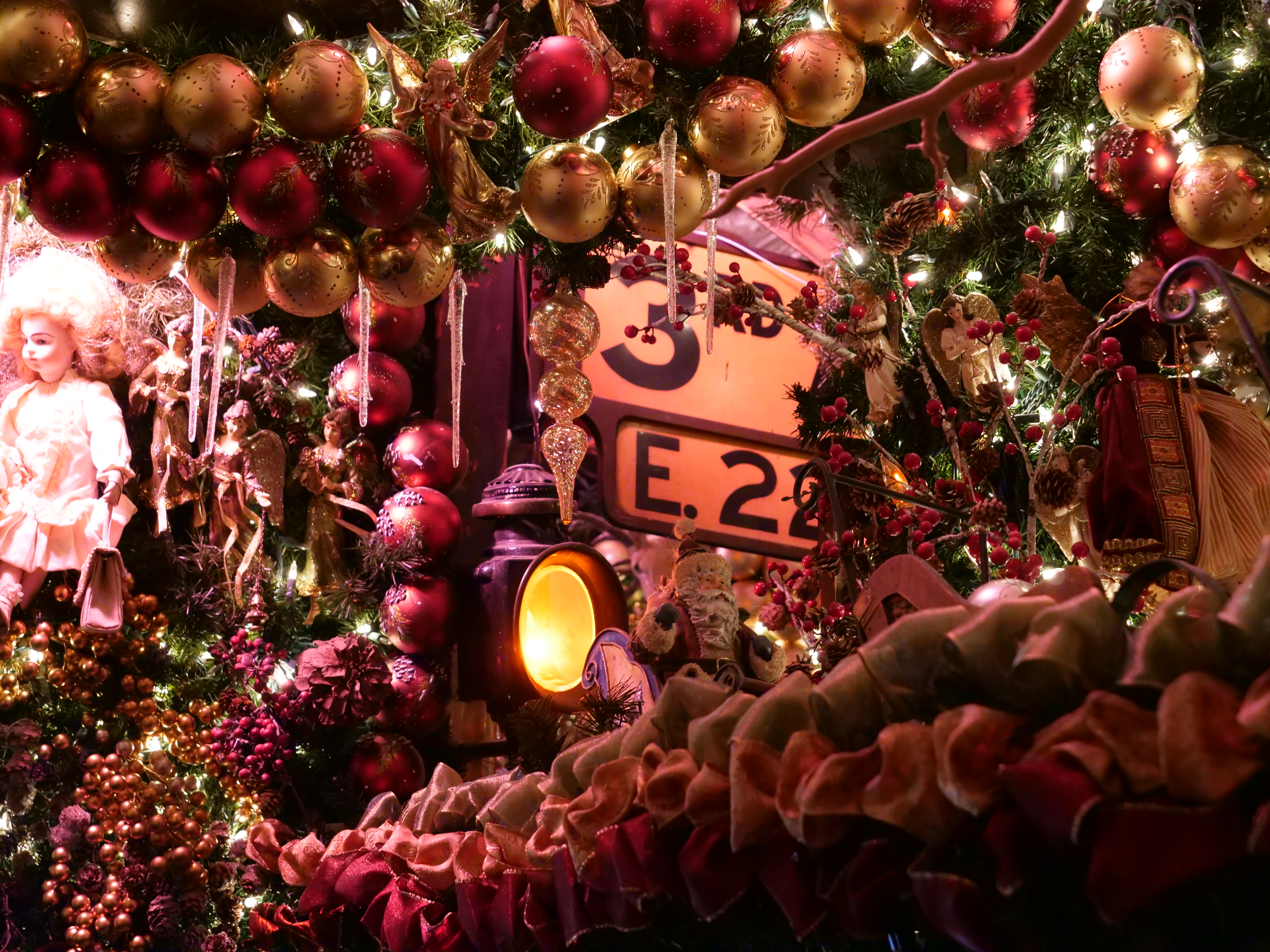 2. Eataly SERRA by Birreria Seasonal Rooftop
SERRA by Birreria is Eataly's seasonal rooftop restaurant and bar. It is on the top floor of the Flatiron location of Eataly in NYC. The Italian greenhouse is enclosed but the seasonal decor is always impressively decadent and transformative. I love the winter themed Alpine countryside vibes this time of year. The ceiling is covered in white lights making any portrait style photo on your phone or camera really stunning. I recommend pairing their wines with a cheese board. Though the bar can get busy if you get a table you won't feel crowded at all. Tables have much more space than most other seasonal spots during these winter months.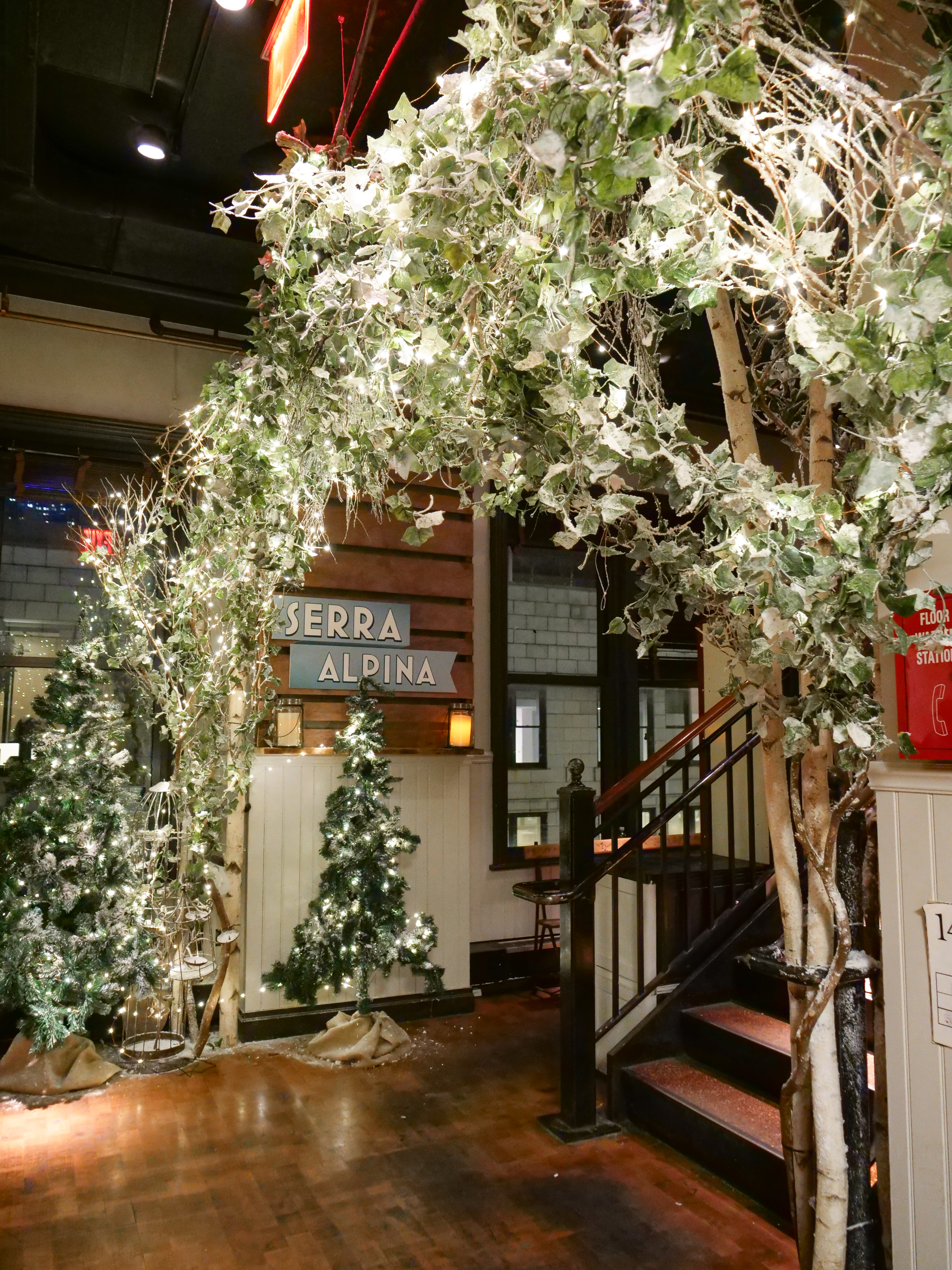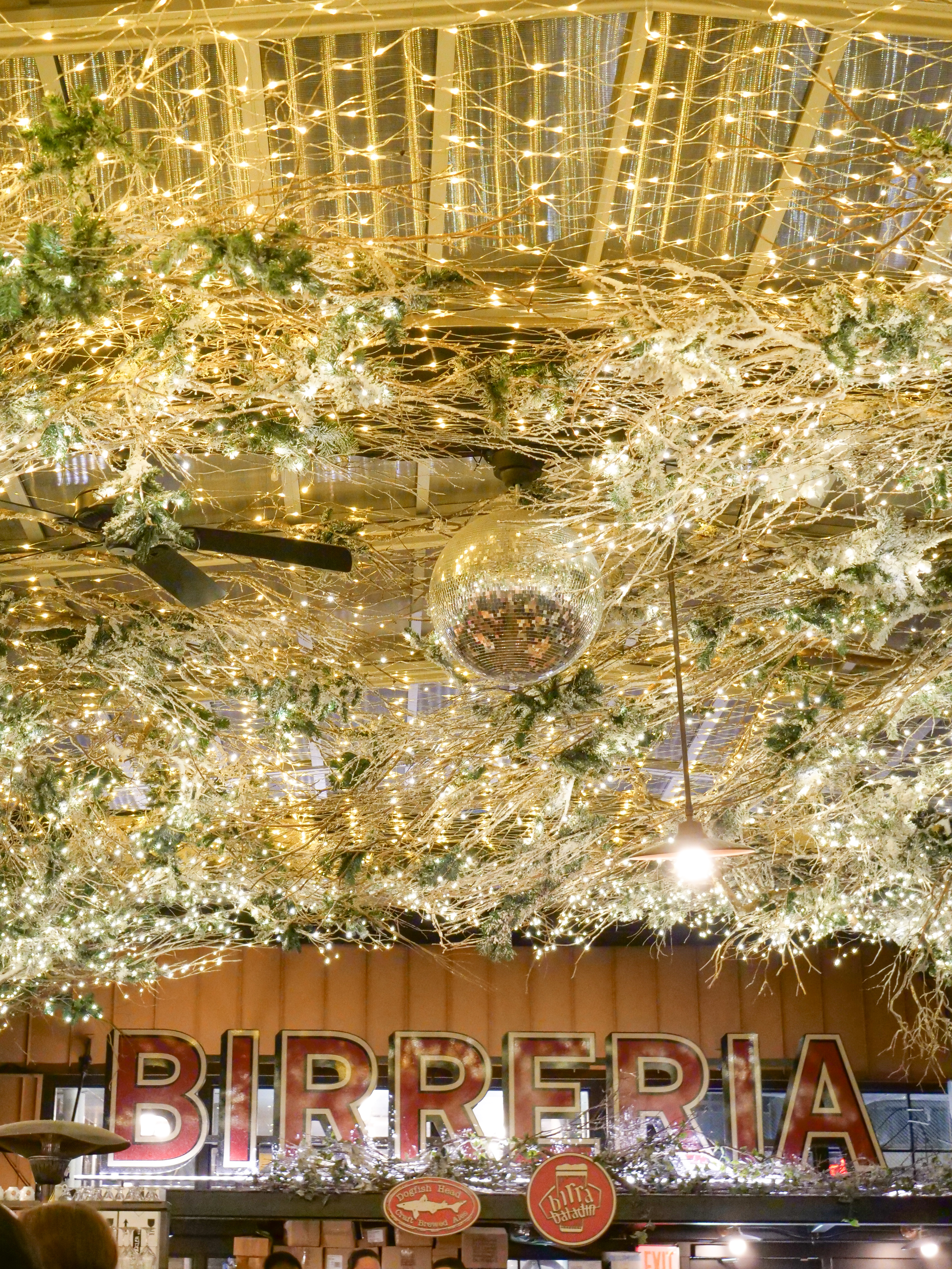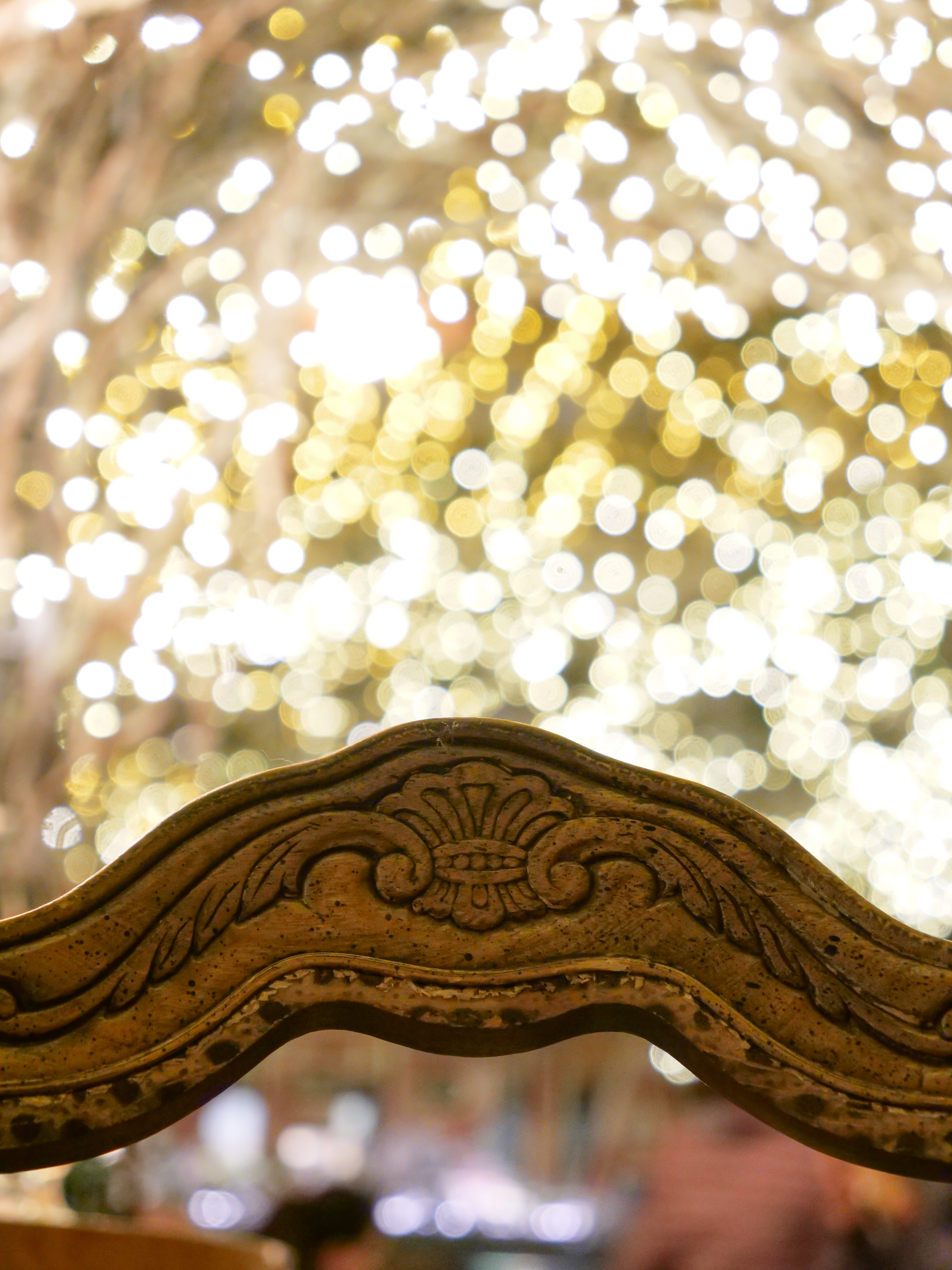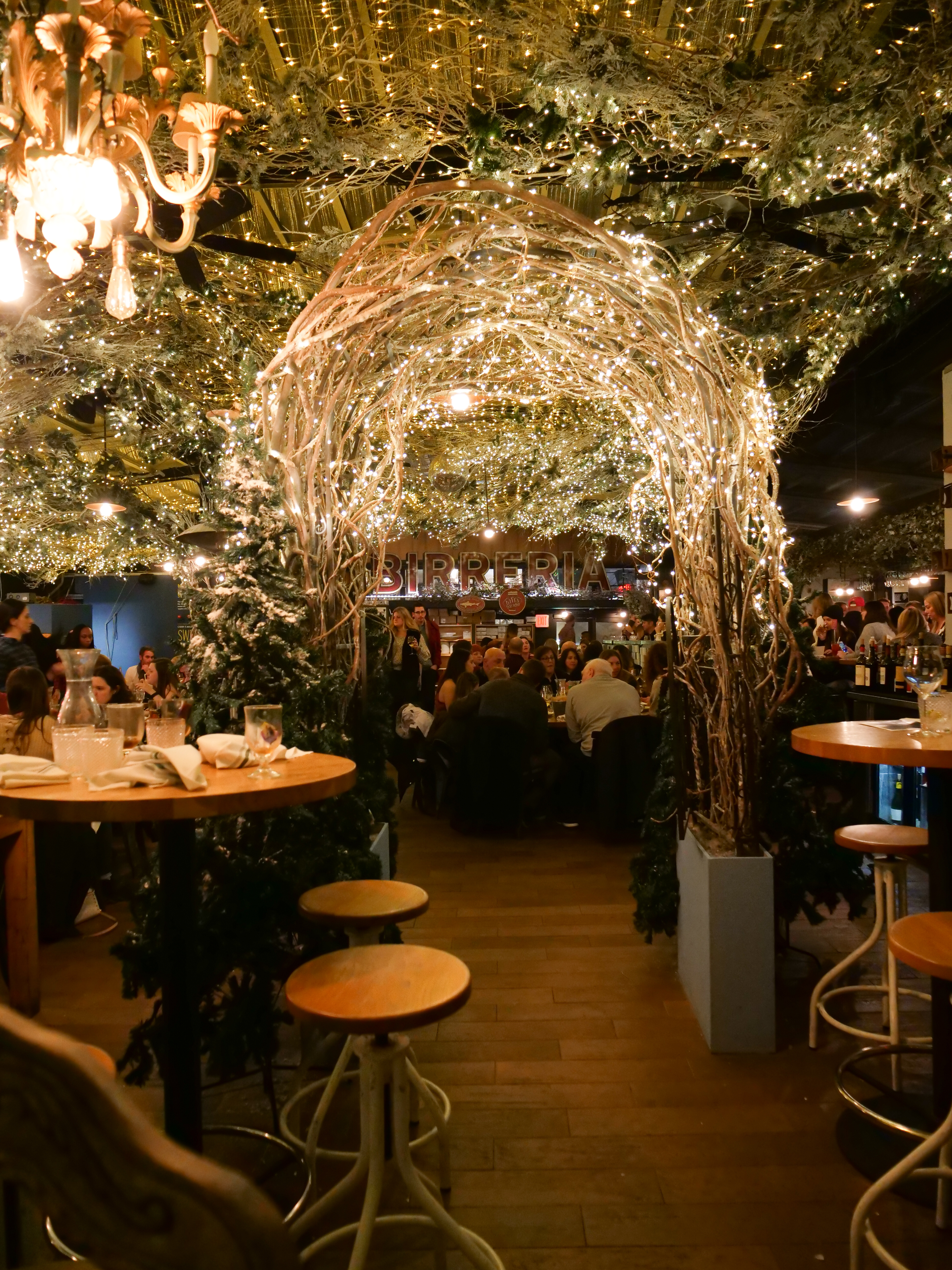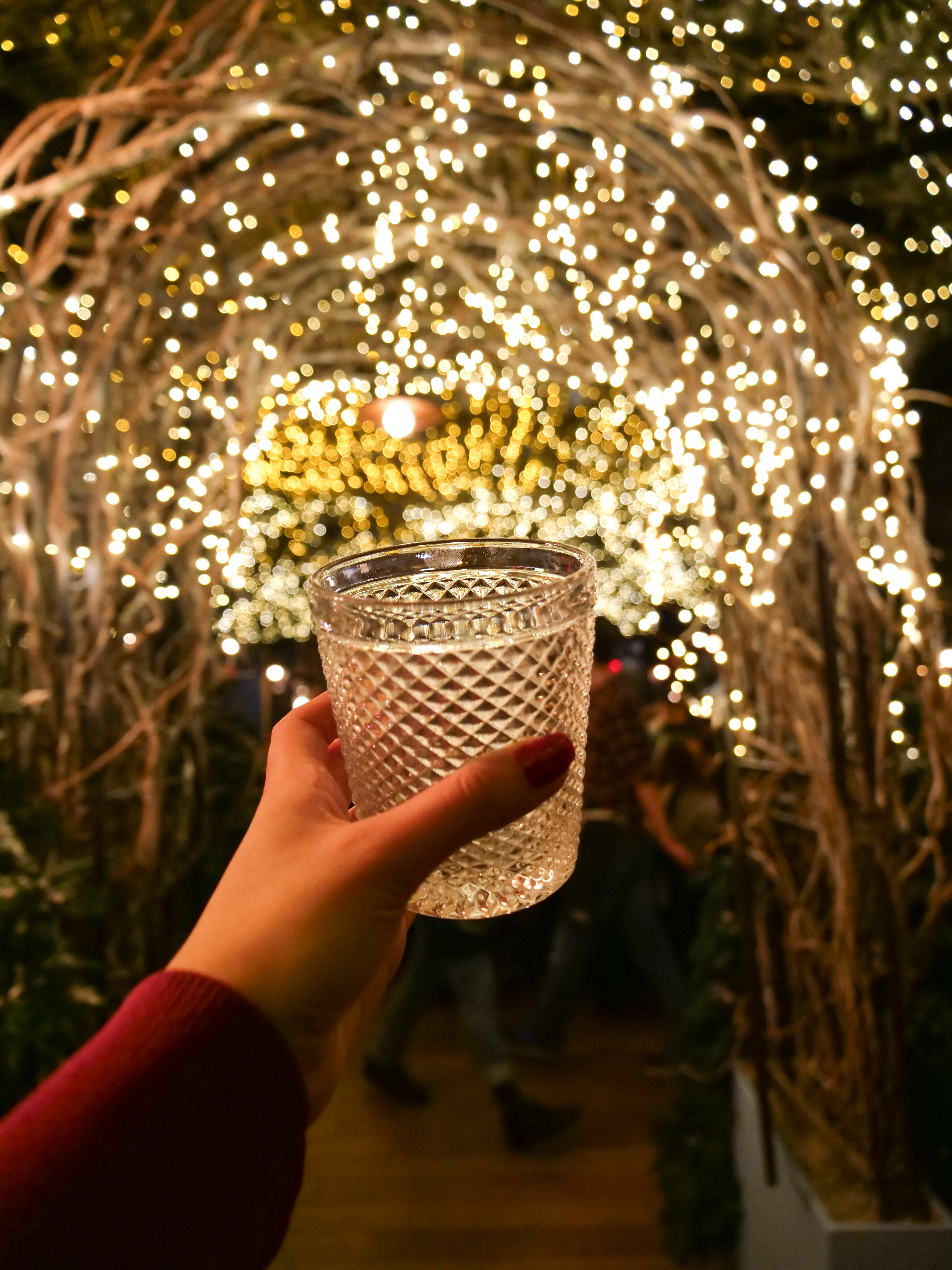 3. Miracle on 9th and Miracle on 12th pop up bars
There are two pop up locations in Manhattan. Miracle on 9th opens at 1pm and Miracle on 12th opens at 4pm. The Miracle pop up was born when one cocktail bar owner decided to overdo the decorations of his unfinished NYC bar and serve holiday themed drinks. It did so well Miracle now boasts locations worldwide. I counted 108 locations on their website and have personally visited a few versions of their bars over the years in NYC. The mismatched holiday decorations are over-the-top on purpose and look like forgotten relics from your grandmother's attic that are trendy now. Every drink comes in a different retro style mug that reiterates a fun name like SanTaRex which comes in a red hat wearing green dinosaur cup. I had the Christmas Carol Barrel which was the right amount of sweet and my friend got the cutest drink the Bad Santa drink which comes in the Santa mug.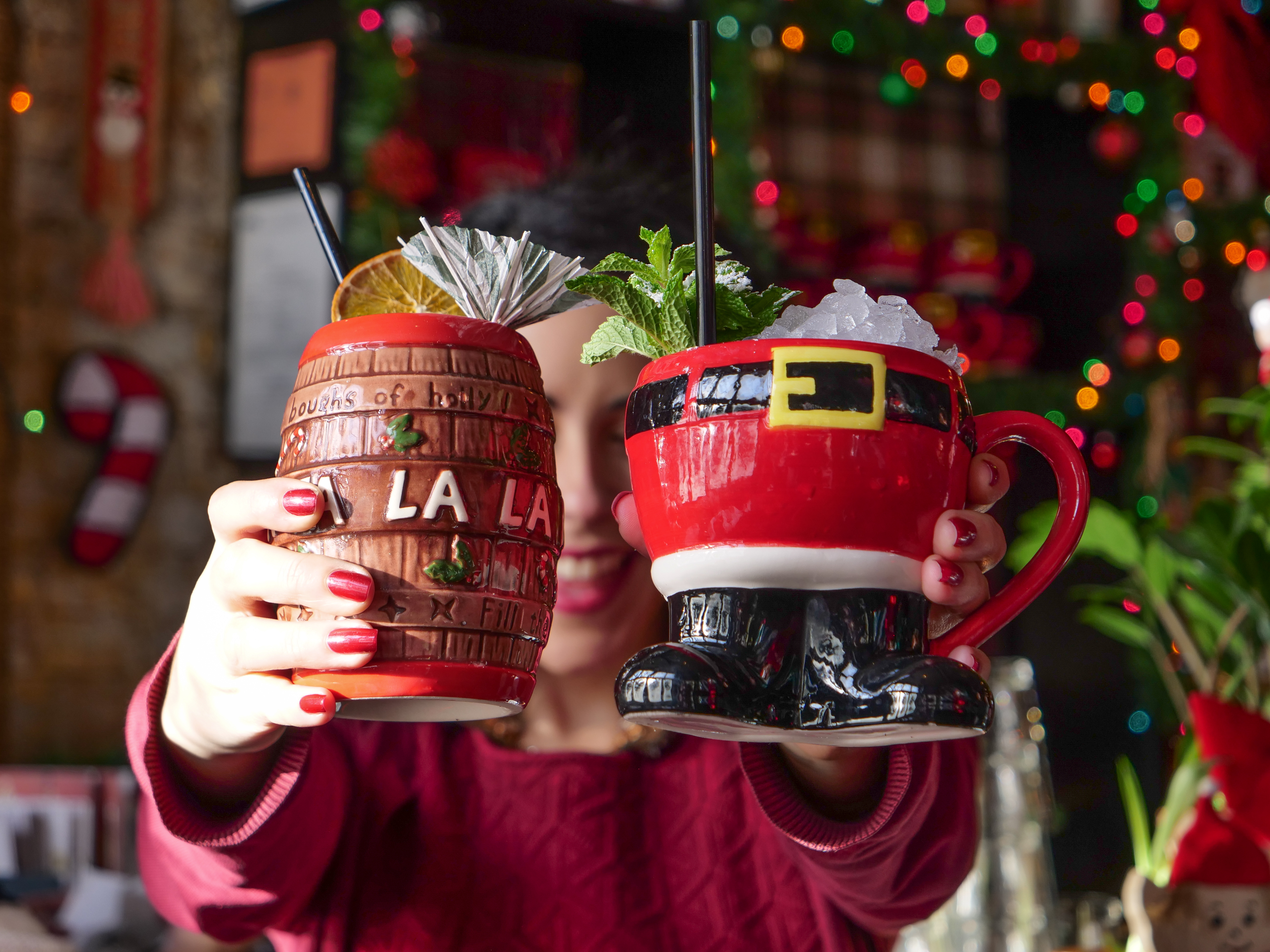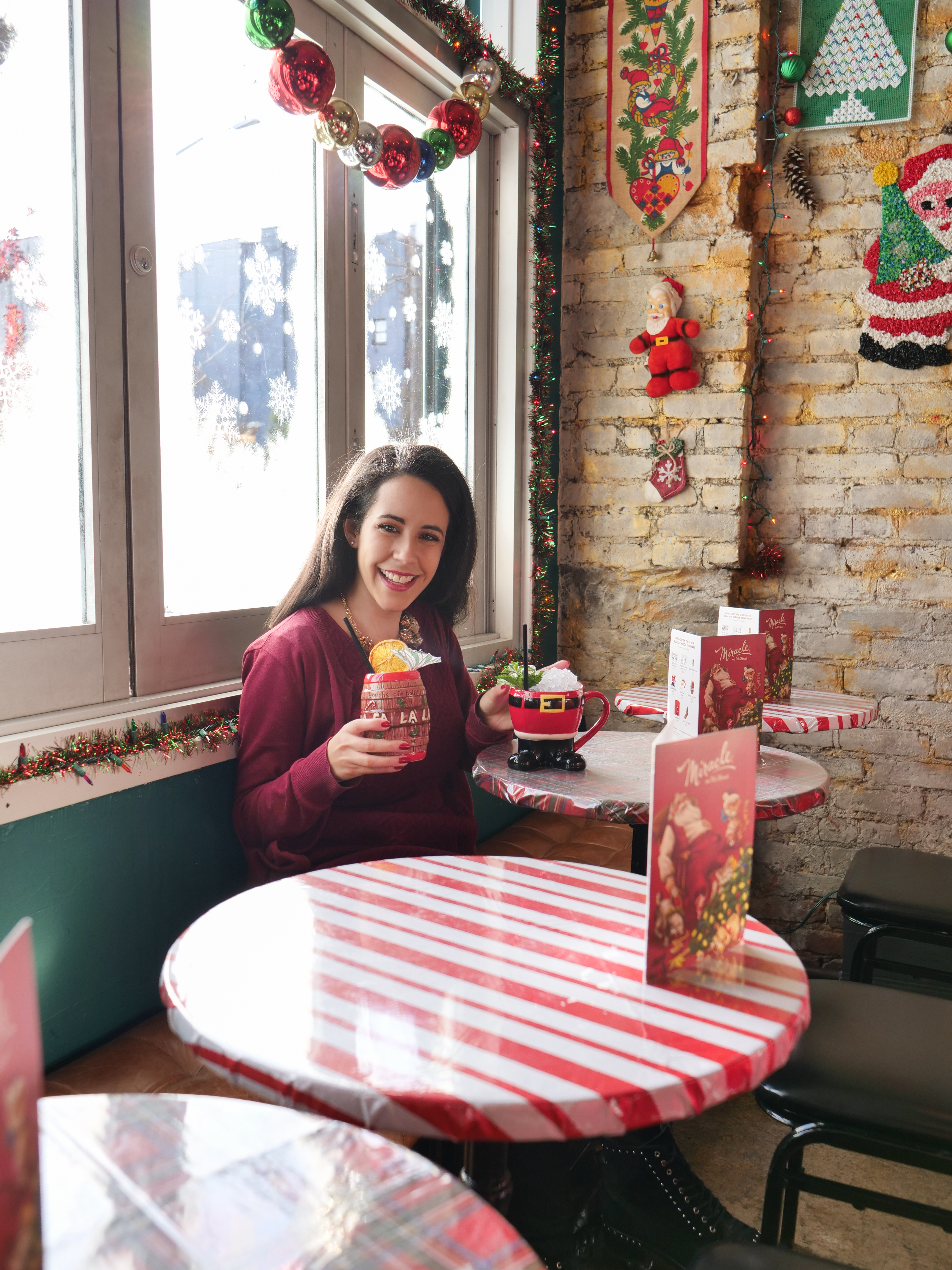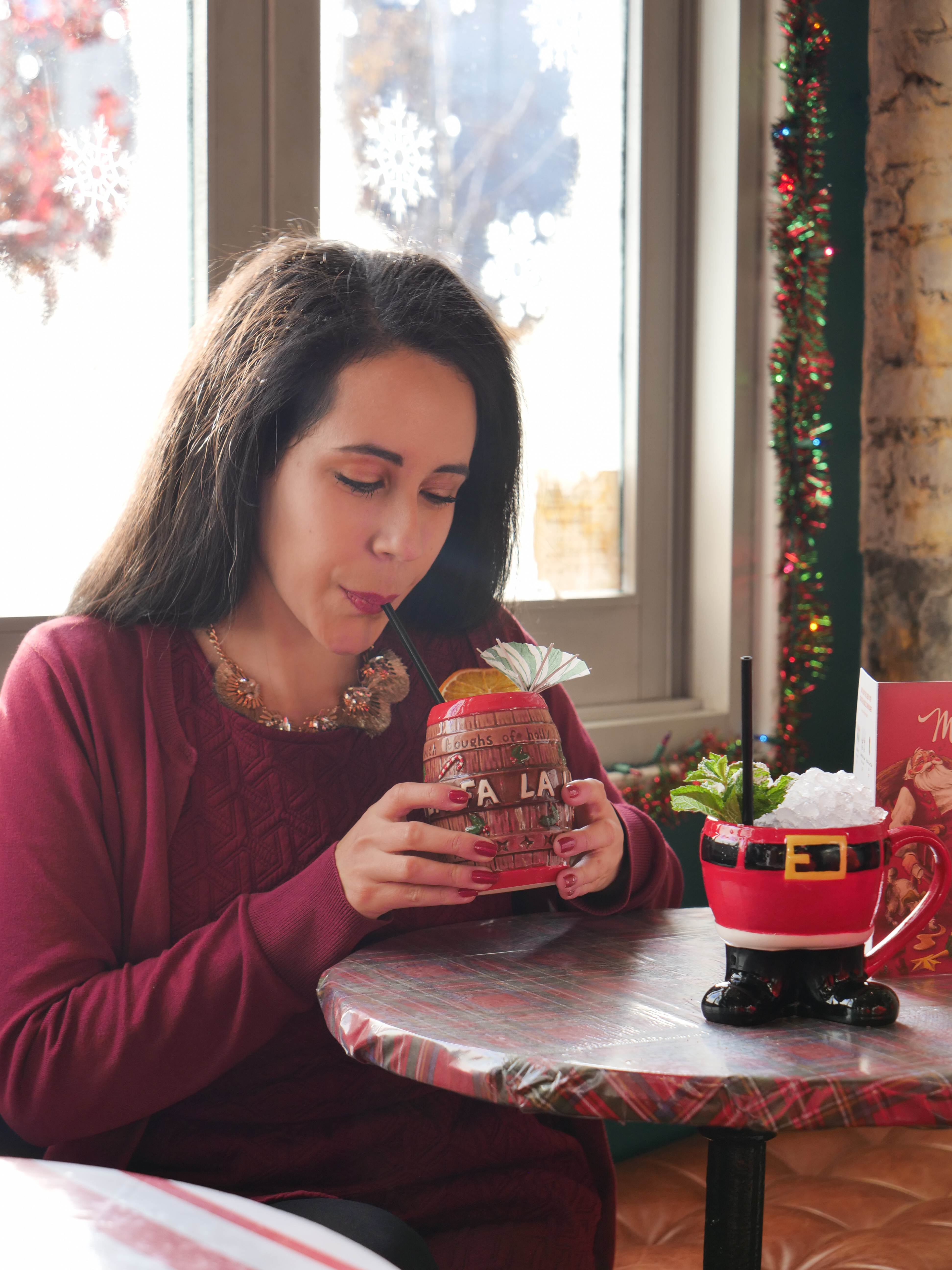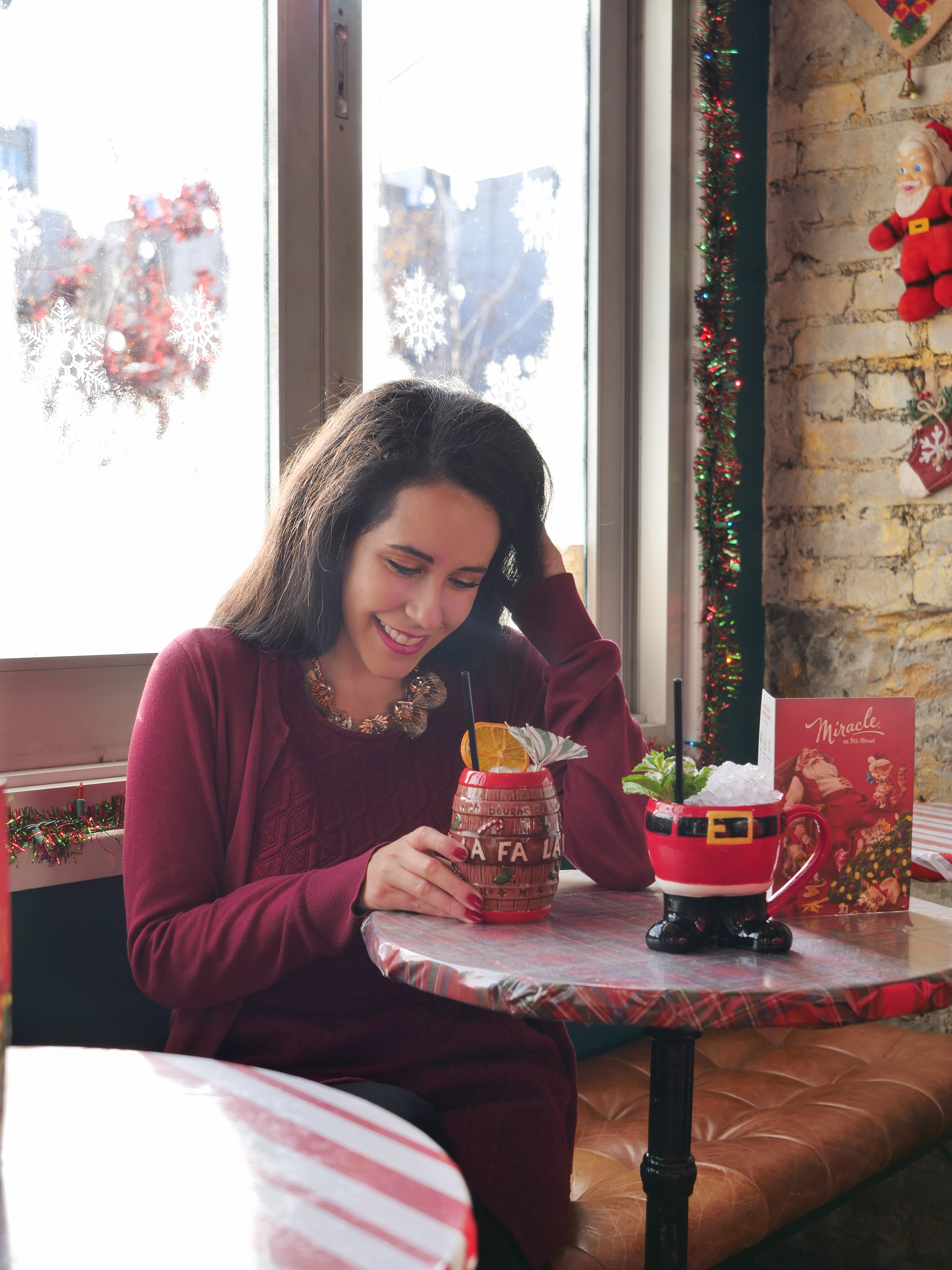 Don't forget to check out our gift guide and join our folder and share what you want to enter to win $500 cash. Where are your favorite holiday restaurants and bars? Comment below.
PIN IT: