For the past 10 years, freelance photographer, writer and vagabond Anna Mazurek has been traveling the world almost nonstop. In her new book, Good With Money: A Guide to Prioritizing Spending, Maximizing Savings and Traveling More, she discusses all the financial habits that allowed her to travel nonstop with no debt, all on an average income of $30,000. Anna is a travel money expert and shares 11 of her top budget tricks for slashing travel expenses.
1. Avoid Bank & ATM Fees
When I first started traveling, I was annoyed by all the ATM fees. My bank would charge me a fee, and the ATM I used would also charge me a fee. Nowadays, ATMs that don't charge fees are a rare and extinct breed like the saber-tooth tiger.  (The banks in Argentina currently charge you $10 per transaction!)
An expat friend in Singapore told me about Charles Schwab's free High Yield Investor Checking Account, which has unlimited refunds for all ATM fees charged by other banks! The account also doesn't have any minimum balance or direct deposit requirements. There's also no foreign transaction fees. (This is a one to three percent fee charged by many banks and credit cards to convert the currency for purchases made overseas.) Last month, they refunded $37 in ATM fees!
Only use credit cards that don't charge foreign transaction fees, which includes all Capital One cards, most airline cards and Chase Sapphire cards. I also pay off my credit cards monthly so I never pay interest. For more on travel banking, read my Travel Banking 101 post.
2. Rail Passes
England, mainland Europe, Australia and Japan have great rail pass options for travelers and students. Check prices of individual tickets to see if it's worth it for your planned route. Plan in advance because many rail passes have to be purchased before you leave your home country. Students receive a significant discount on passes so take advantage! For example, the seven-day Japan Rail Pass costs roughly $342 USD for unlimited train travel while a one-way ticket from Tokyo to Kyoto on a bullet train will cost you over $100 USD, read more about Japan Rail Pass here.
3. Pay in Local Currency
Many shops and restaurants will give you the option to pay by credit card in the local currency or your home currency (or USD), but the rate is at least five percent higher! (Trust me, I did the math!) Always pay in local currency in places that give you the option to do both. Download the free XE currency exchange app first to check current rates. Make sure you are using a credit card that doesn't charge foreign transaction fees like I mentioned above.
4. Referrals

Booking.com will give you a $25 credit on your credit card for each friend you refer to the website that makes a $50 or higher booking. Your friend gets the same bonus. I've referred several of my friends on my current trip! Airbnb has a similar program that gives new users a $40 credit off their first booking and gives you a $20 credit. Rewards programs like Marriott's will give you up to 50,000 bonus points for referring friends. Most apps and many websites will give you this option so make the post of referrals.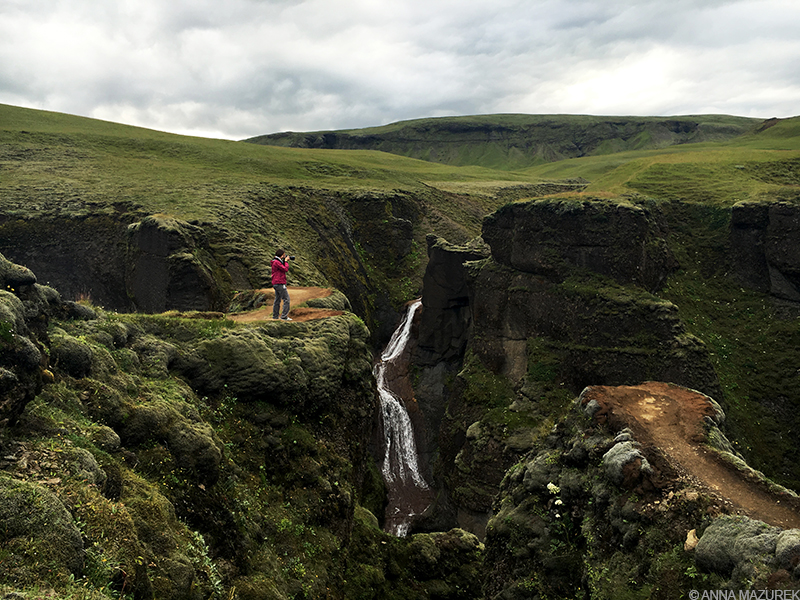 5. Night Buses and Trains
Night buses and trains are my favorite form of transport. For long journeys, both help save time and accommodation costs. Most overnight trains include options for beds. The sleeper trains in Thailand, Spain, and India are pretty comfy and affordable. Plus, you don't waste a day traveling. Aside from specific areas of Central and South America, night transportation is extremely safe. Even in those locations, it's safe and cost effective if you travel with private, reputable companies.
6. Stay with Friends or Friends of Friends
The more you travel, the more your traveling network expands. Your friends also have friends. Ask around before your trip or put a post on Facebook to see if anyone is in your destination.
I am eternally grateful for all the people who have let me crash on their couches. They've been an essential part of my traveling experience. I recently took a two-week Amtrak trip through the East Coast and stayed with friends the entire trip except one night in Vermont. When I moved to Australia, I emailed a lady I met at a wedding about grabbing lunch after I got to Sydney. Without me even asking, she offered to let me stay with her family until I found a place to live. The kindness of others is astounding.
Most people will offer you a place to stay instantly. If I ask, I always make a point to say, "If that's not a convenient time, then I completely understand." That gives them the option to be honest if the timing is not good, and there are no hard feelings. I always make a point of leaving handmade cards for people who let me crash at their place. Or I buy them beer/wine and add them to my postcard list.
KLOOK is my new favorite app! It lets you buy discount tickets to attractions in advance. The process is seamless. You buy online and pick up at the designated KLOOK counter at the venue. I saved $10 for my Gardens by the Bay entrance fee in Singapore and $30 for a roundtrip ticket in Hong Kong for the Ngong Ping 360 cable car ride to the Tian Tan Buddha. The app covers attractions across the world in many major cities.
8. House Sit
I am the official house/pet sitter for Austin, Texas. Handsome chatty parrots that say "What's for breakfast?", fluffy cats named Adam, and overly energetic dogs are my specialty. My roommate's lease ended a few months before I left for my 2014 Latin America trip. Conveniently, several friends needed house/pet sitters while I was homeless. It was a win-win situation for everyone.
It's a good way to save on rent before your travels and find free accommodation on the road. One of my friends spent several months house sitting when she moved to Australia. Make sure you leave the house better than you found it!
Here are two great resources for finding house/pet sitting gigs: Trustedhousesitters.com ($119 annual fee) and MindMyHouse.com  ($20 annual fee).
9. Free Breakfast
Look for accommodation that includes free breakfast. Be sure to inquire about the type of free breakfast. I just emailed two accommodation options in Medellin, Colombia, asking what they offer for breakfast. The one with the best breakfast gets my business. Check reviews—if the breakfast is bad, it will be noted
10. Loyalty Programs
For every 10 nights you book on Hotels.com, you get one free. Sign up for hotel specific loyalty programs as well that offer free upgrades, Wi-Fi, and other deals. Hotels.com and Hotwire.com both give you discounts for signing up for their free loyalty program. Booking.com offers a discount of 10 percent on select properties if you book five stays in less than two years. (I used this a lot in South America for all types of accommodation.)
11. Take Advantage of Work Travel
If your job is sending you to a conference in NYC, tack on a few extra days in the city for vacation or take the train up to Boston. I ran photo trips in Asia every summer for five years, and my flights were covered by my job. Each summer, I would have them fly me into different cities so I could visit friends. I did the same thing for work trips to California for another job. Find a way to sneak in a short vacation into all your work travel to save on transport costs.  Always collect frequent flyer miles and hotel points for any work travel. If you travel frequently, this can really add up. I have friends who pay for all of their hotel nights for their family vacations with Hilton points they earned through work travel!
For more travel tips and ways to save for travel, check out Anna's Mazurek new book, Good With Money, which is available on Amazon and follow her travels at TravelLikeAnna.com.
READ NEXT: 8 Tips for Stress-Free Holiday Travel
PIN IT: