If you dream about travel as much as I do and want constant wanderlust inspiration all around you, then read on for the ultimate travel themed bedroom décor you didn't know you needed. In addition to your souvenir postcards you will most likely want a scratch off map for planning, a suitcase-style shelf, travel-friendly laundry bag and fairy lights for your constantly growing photograph collection! The most important bedroom centerpiece of course that I like to come home to is a comfortable mattress, like this soft and supportive hybrid memory foam and coil mattress, save $150 off the Yaasa mattress with the code TheTravelWomen, thank you to YAASA for sponsoring this blog post. Here are my top 11 travel-themed bedroom décor must-haves: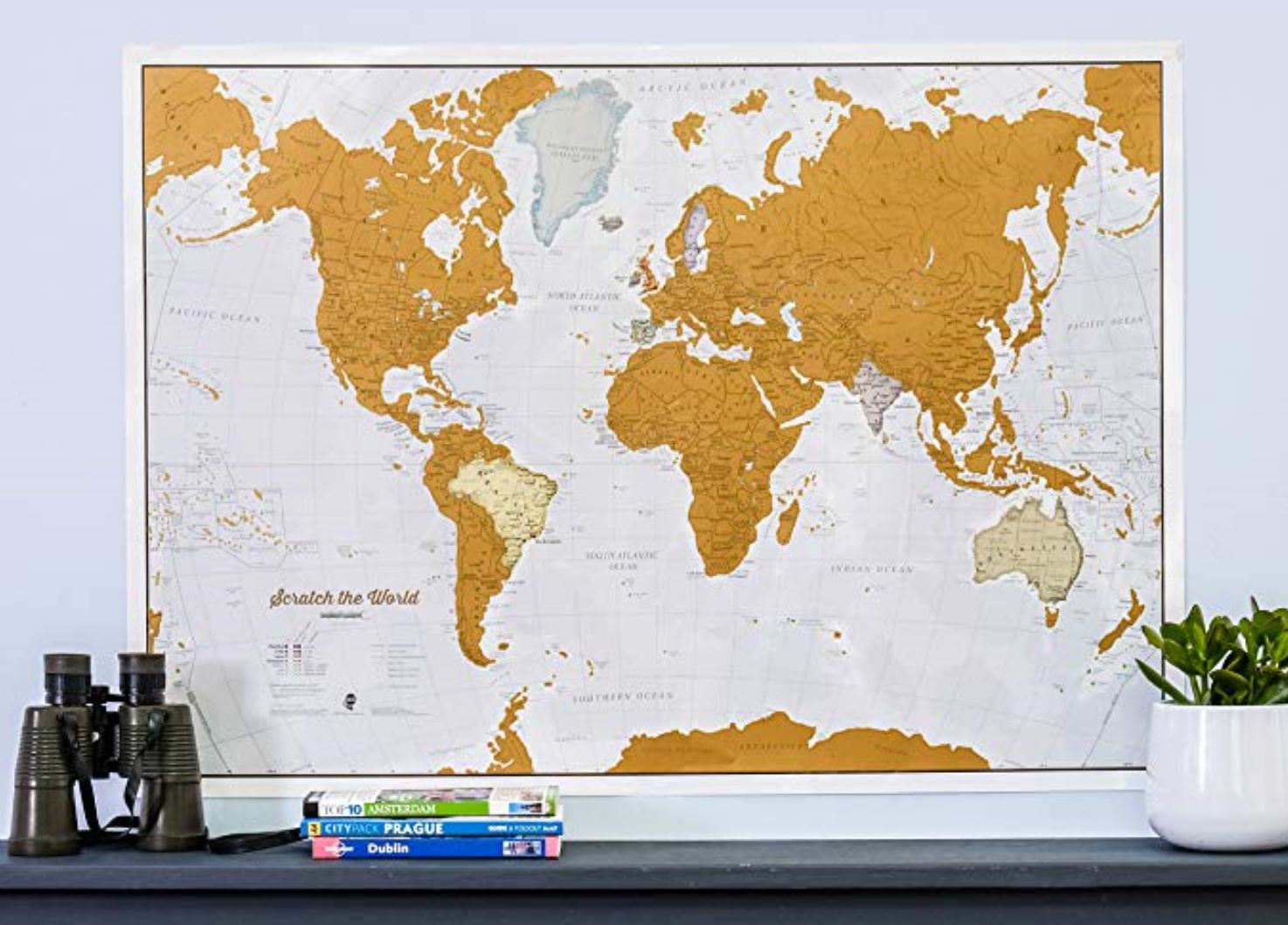 1. Scratch-Off Map: If you love checking off countries on your bucket list, you'll love this colorful inspirational map for your bedroom wall. The more you travel, the more you can scratch off and reveal a colorful world under this classy white and gold map. SEE PRICE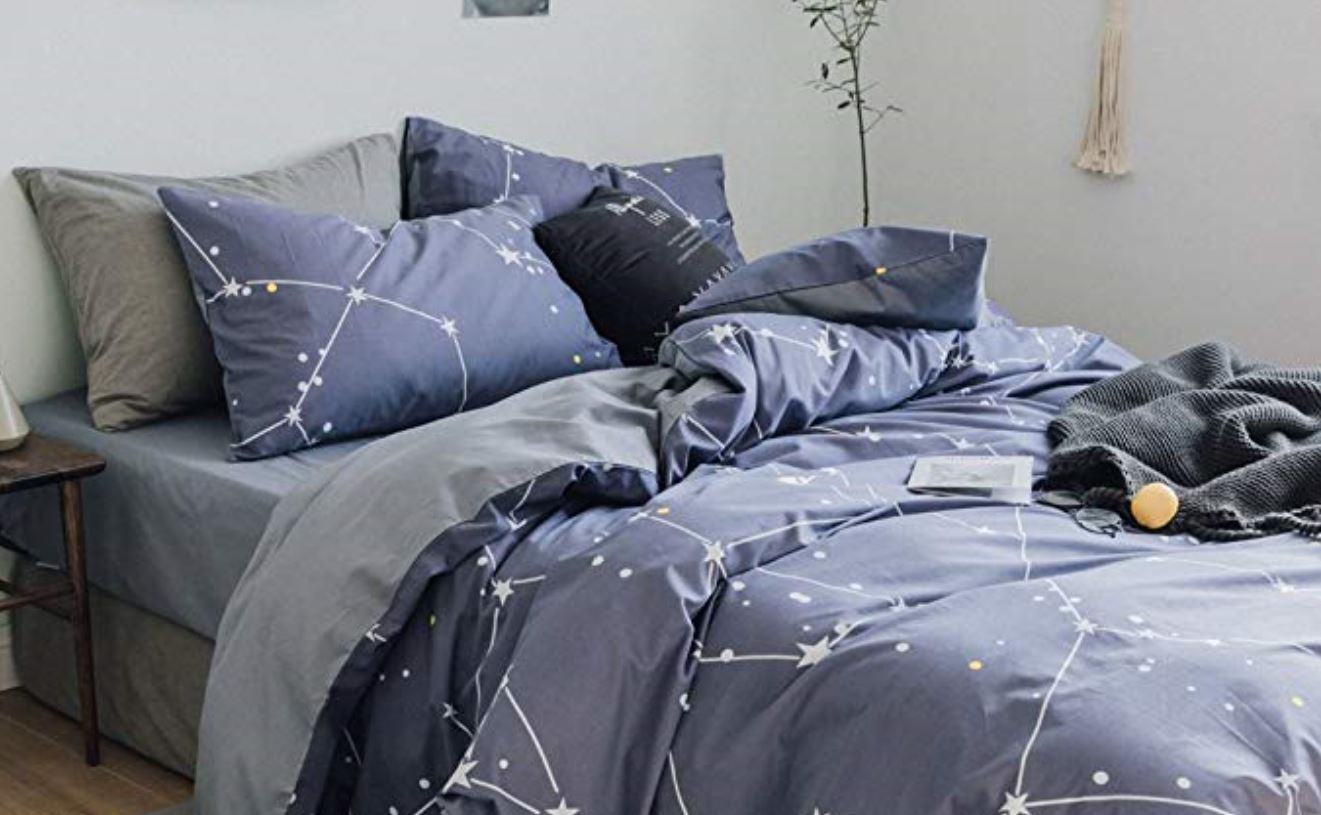 2. Stars Bed Set: Get your head out of the clouds and into the stars by laying down on this dreamy duvet zipper cover for your comforter and two pillow case sheet set. SEE PRICE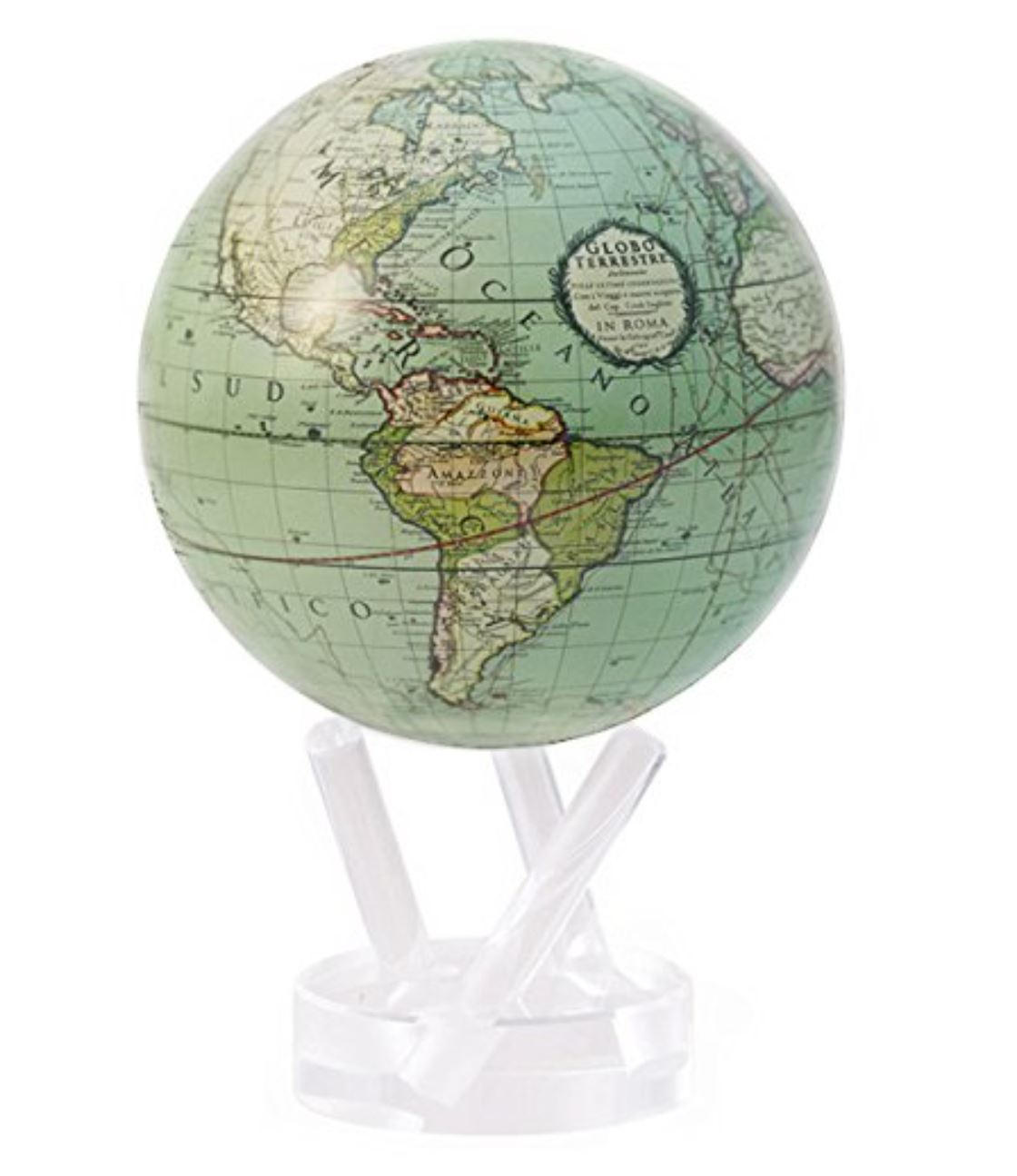 3. Mova Globe: This globe is not electric but magically it still turns on its axis powered by any light around it. It comes in a variety of colors and styles like this vintage map design. It's a fun accessory for any desk, table or nightstand. SEE PRICE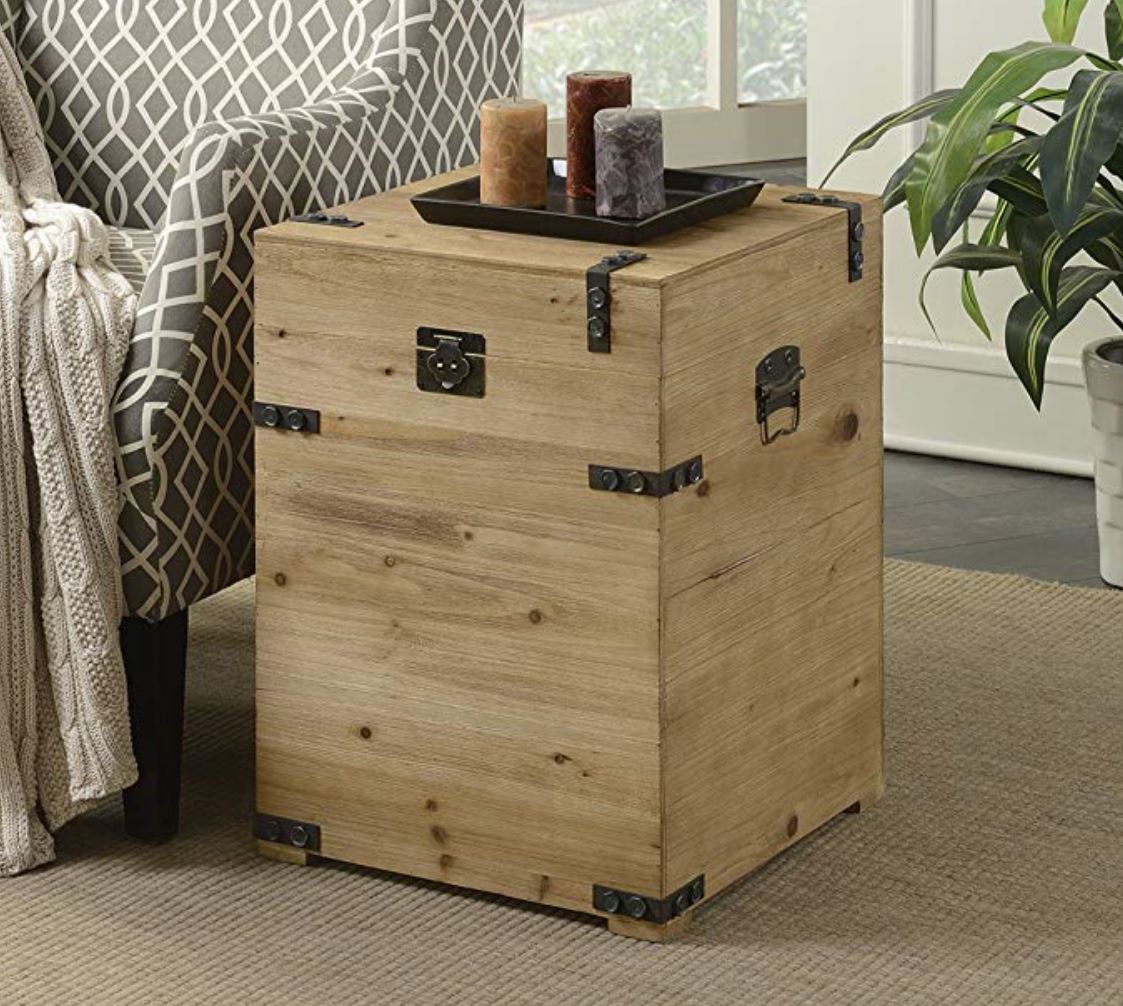 4. Trunk Nightstand: Travel back in time to an era of trunk travels with this chic trunk end table or bedroom nightstand in a natural fir wood with decorative metal accents and storage inside. SEE PRICE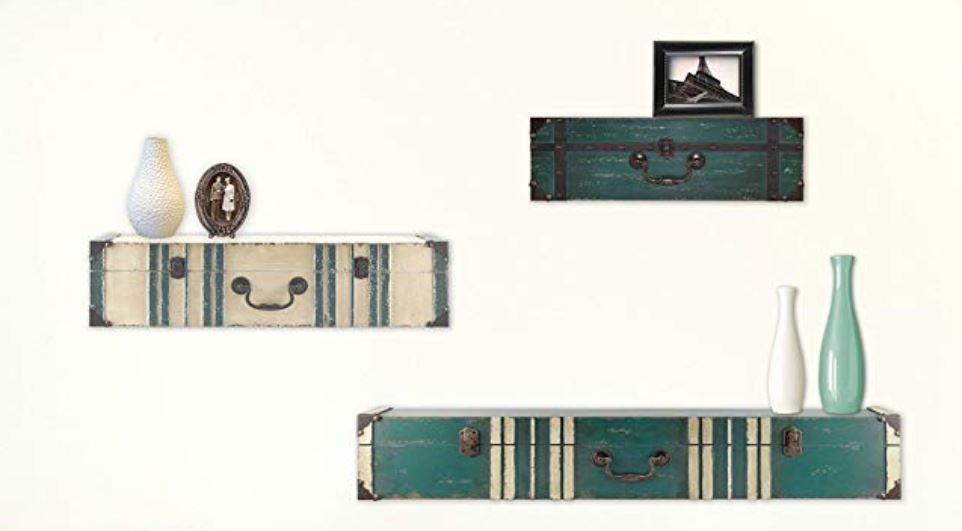 5. Vintage Suitcase Shelves: Not sure where to put those cute souvenirs or chotskies from your latest trip abroad? Now you can put them on your travel-themed floating shelves. Whether you purchase one or the set of three, these shelves are made to look like vintage suitcases with cute brass style buckles and handles. SEE PRICE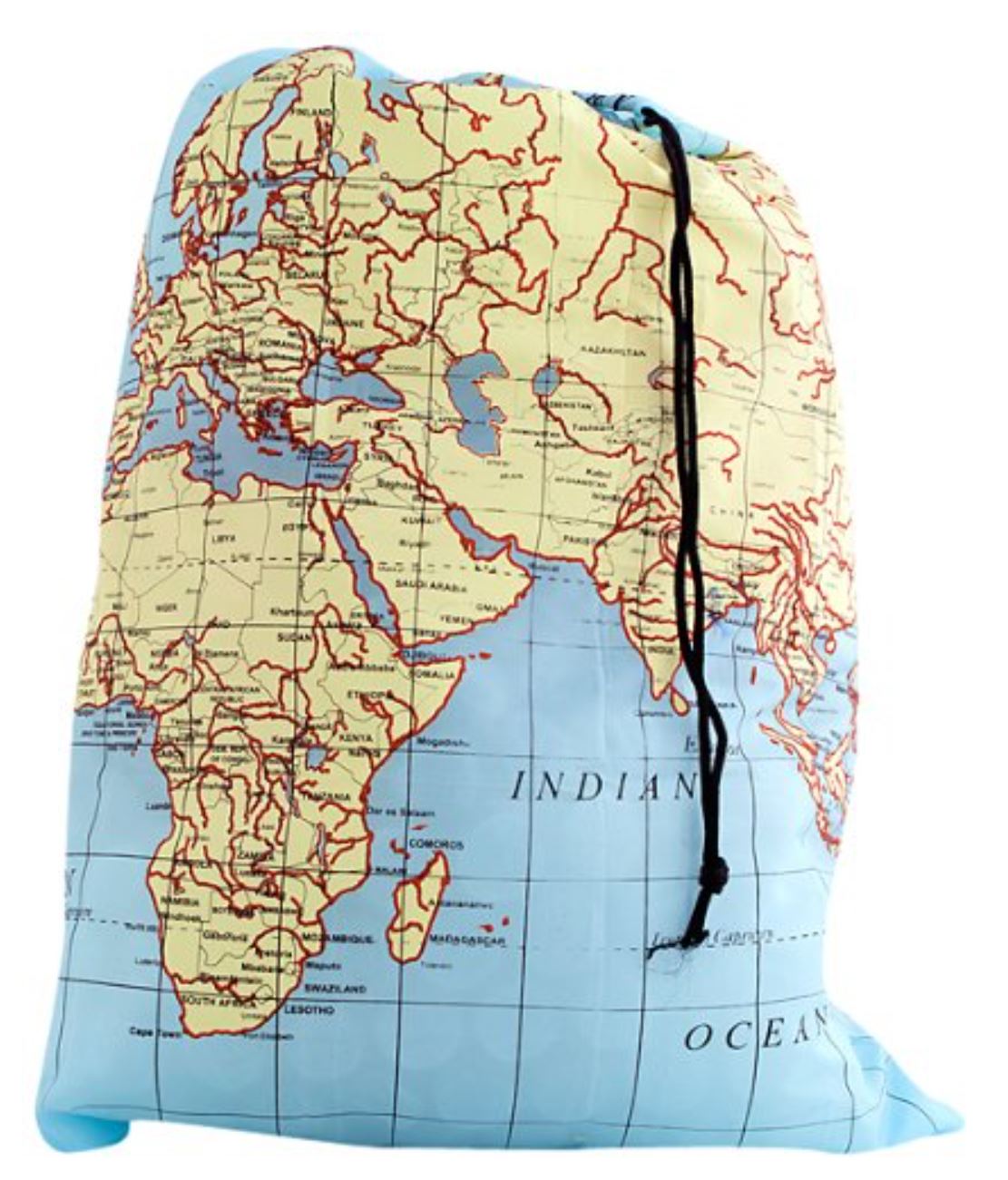 6. Map Laundry Bag: This is a great laundry bag for home or abroad. This travel-friendly laundry bag folds up into its built-in pouch for easy on-the-go convenience. SEE PRICE
7. Map Shade: For the same old lamp with the broken lamp shade, add a new subtle travel shade like this one with planes whirling around in navy blue. SEE PRICE
8. Compass Clock: Make a statement with this oversized 32" metal wall clock with a compass rose star in the center. SEE PRICE
9. Dresser Knobs: Replace simple dresser knobs with this set of 6 or 8 vintage old world map patterned cabinet knobs. SEE PRICE
10. Historic Map Curtains: Enjoy this 16th century cartography civilization image on a two-panel bedroom curtain set. SEE PRICE
11. Photo Clip String Light Set: For the photographer who takes more photos than they can frame, print out small photos or instant polaroids from your travels and hang them in your bedroom with this convenient wall decoration set of 50 LED lights string complete with clear clothes hanger style clips. SEE PRICE
Which one is your favorite or what travel-themed décor is missing from this list? Comment below!
PIN IT: