Melbourne has been voted "the most livable city in the world" a few times in a row, but when people think of top things to do and see in Australia, it is usually Sydney's attractions that come to mind from the Opera House to the Harbour Bridge. Melbourne is the capital of Victoria State and even though it may be missing the Opera House, "the one big attraction that everyone needs to have on their bucket list", it is undeniably Australia's capital of 'cool' and 'all things yummy'. Melbourne has European city vibes combined with 'Ozi' laidback culture. Here are my top 11 things to do in Melbourne and reasons why you should include it in your bucket list.

1. Go for brunch
Is there any better way to start your day than with an amazing brunch? The best brunches of my life happened in Melbourne, because here even the "basic 'avo' on toast" gets new dimensions! Melbourne cafes compete with each other not only in deliciousness of their food, but each dish is also Insta-worthy, so don't forget to snap a photo before your first bite. Some sweet dishes are even topped with beautiful "fairy floss" cotton candy.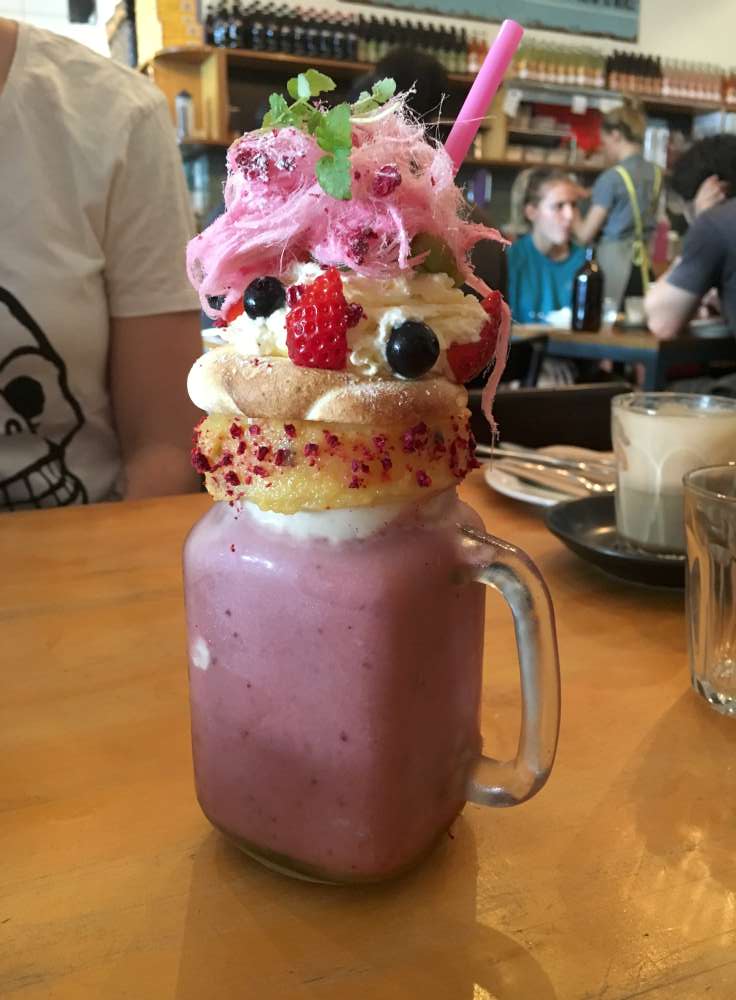 2. Relax by Yarra River
The Yarra River flows through the city centre, creating an oasis in the busy Central Business District (CBD). Its banks are connected by many bridges, lined with bars, restaurants and shops. You can explore the shores by hiring a bike, as there are many cycling paths or go for a boat ride. Or chill in one of the many parks, where you can find barbecue areas perfect for a picnic lunch. Yarra River is also the focal point for different cultural events and social activities.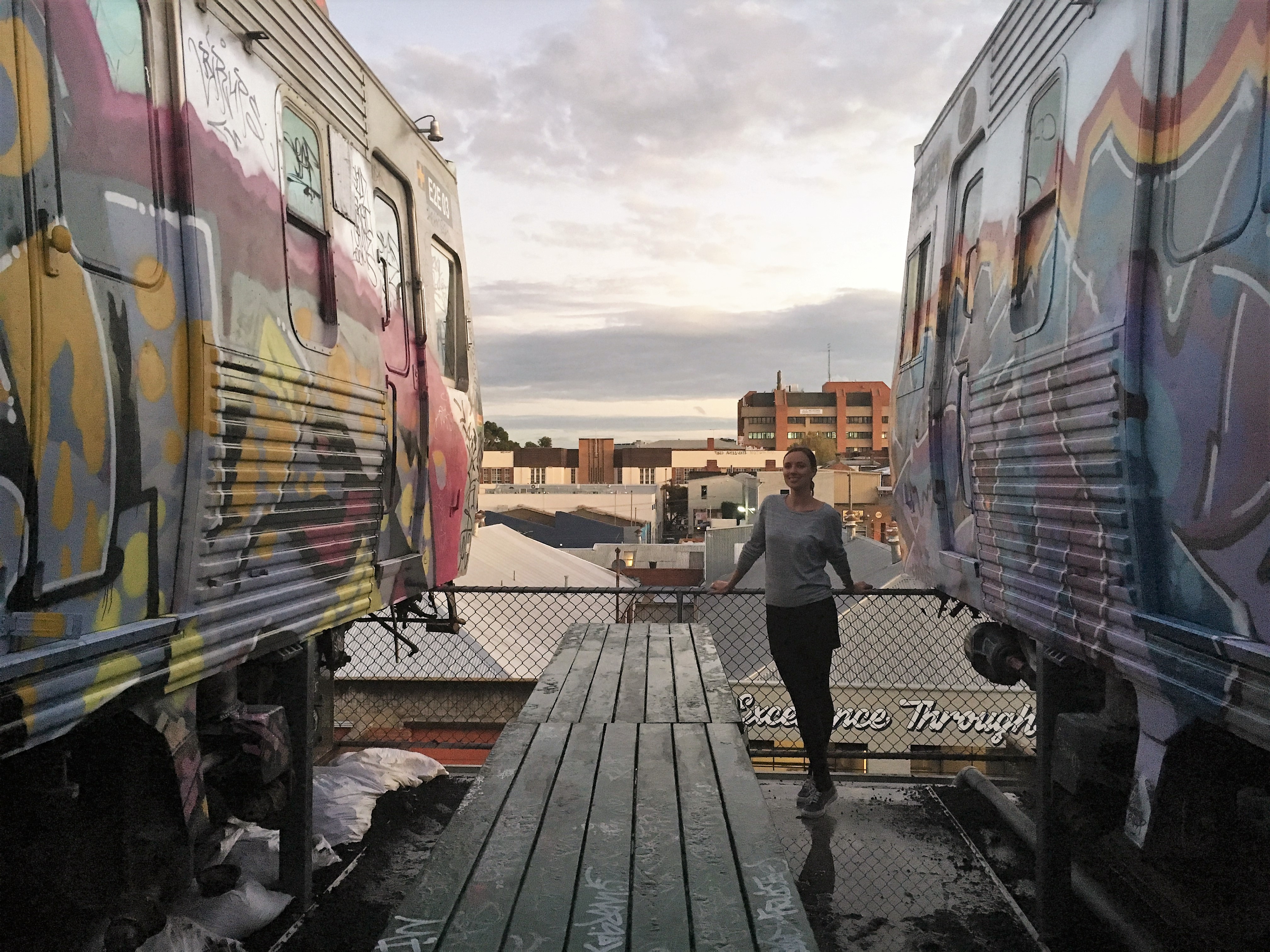 3. Visit Melbourne Museum
It's said that in Melbourne you can experience 4 seasons in one day and sadly, it is often true. If the weather betrays you, the Melbourne Museum is the place to go! If you are a student bring your student card with you for free admission. You can easily spend the whole day there. It is one of the most remarkable museums I have ever visited – it covers everything you could possibly think of – from dinosaurs, animals and insects through aboriginal art and culture to the human body and mind and much more. It is the largest museum in the southern hemisphere with an emphasis on interactive education.
4. Admire the Skyline
Did you know that Melbourne has the highest viewing platform in the southern hemisphere? Almost 300m high, the Eureka Tower Skydeck offers you 360° views of Melbourne's impressive skyline. It also has the fastest lift in the southern hemisphere that will take you up 88 levels in less than 40 seconds. Once at the top, you can enjoy the sights of Melbourne through large, floor-to-ceiling windows and admire the view. You can even send postcards home from the Australia's highest post box!
5. Experience the beach vibes in Brighton and St. Kilda
Melbourne may not be as blessed with beach life as Sydney, but Brighton and St. Kilda are real gems! Brighton is well-known for its cute colourful bathing boxes that create picture perfect scenery. You can hire a bike in Brighton and 20 minutes later you are on the promenade of St. Kilda.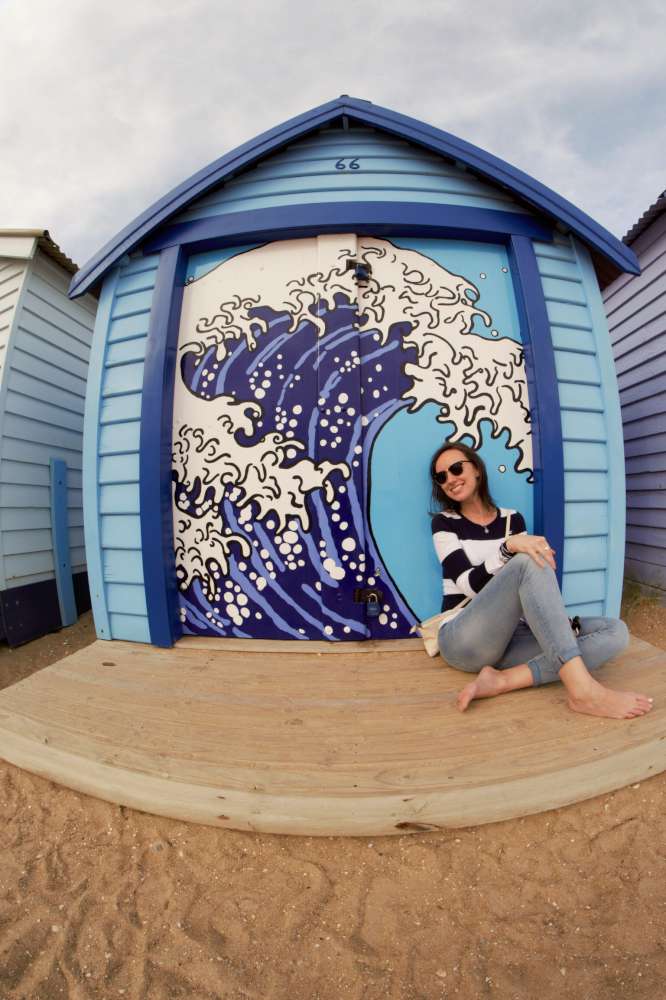 St. Kilda Pier is a heritage listed site because of the penguin colony that comes "home" every day at sunset. You can see them swimming in the water or hiding in between the rocks. Apart from the penguins, sunsets on St. Kilda are considered to be some of the most beautiful in Australia.
6. Get Lost in the Laneways
Alleys and laneways in CBD are covered with amazing street art which bursts with colour and energy. Together they create one of the world's biggest and free art exhibitions that attracts thousands of travellers every year. The most famous spot is definitely the Hosier Lane, followed by the AC/DC Lane and the Centre Place, but you can find great graffiti covered walls basically anywhere. If you do not take a photo of Melbourne's street art, have you even visited?!
7. Hit the markets
Melbourne has a great market scene, you can wander in between aisles of fresh produce, arts and crafts, jewellery, souvenirs, vintage clothes and yummy food. The most popular one is the Queen Victoria Market with ultimate foodie tours. The South Melbourne Market, which is under a roof, is another great option for a rainy day.
8. Go shopping
Apart from big shopping malls and streets lined with Australian and international brands, Melbourne is also home to many quirky and funky little boutiques and the best second-hand or vintage shops, like the one pictured above. You can find many unique treasures here, on every corner that will remind you forever of the amazing time you've had in this cool city.
9. Try high dining at Crown Towers
Apart from amazing brunch spots and cafes, Melbourne's food scene is rich when it comes to all types of food and all sorts of cuisines. This is the right place if you are looking for high dining. There are many top restaurants to choose from, especially in the Crown Towers. I went to the Dinner by Heston Blumenthal (pictured above) and it was one of my favourite experiences in Australia!
10. Meet new people while bar hopping in Fitzroy
There's no better way to end your day than with an amazing cocktail in your hand and surrounded by good company! Fitzroy is a cool suburb only a tram-ride away from Melbourne CBD, famous for its bars and great night life. Don't stay too long in one bar so you can try a couple of them because each one is unique in their own ways.
11. Take a road trip along the Great Ocean Road
The famous Great Ocean Road is considered one of the most exciting drives in the world. The natural highlight of the route is the Twelve Apostles. The Twelve, well now less than twelve remaining, rock formations are golden limestone stacks created by pounding seas and erosion. You can either hire a car and do the road trip yourself, or alternatively there are plenty of day tours from Melbourne that will take you to many amazing places along the way.
I hope you are now inspired to visit amazing Melbourne! Let me know in the comments below if you have been there and what you would personally add to the list!
Written by Hana, follow her Blog, Instagram and Pinterest.
PIN IT: