Kia Ora and welcome to New Zealand, voted by you, The Travel Women, as the number one place to visit in 2019! Home to a wealth of Māori culture and enough Lord of the Rings and Hobbit film locations to satisfy every movie buff, New Zealand is an outdoor wonderland full of volcanic activity you can visit — think long, luxurious soaks in hot pools after epic hikes to some of the most Instagrammable places on Earth — gorgeous snow-capped mountains, beautiful beaches, and a burgeoning foodie scene where coffee is king.
There's truly something for everyone here in Aotearoa (New Zealand's original Māori name). So, where should you go now that you've decided to visit this stunningly beautiful country? Here are 11 places from the tip of the North Island to the bottom of the South Island — favorites of locals, backpackers and luxury travelers alike — to start with.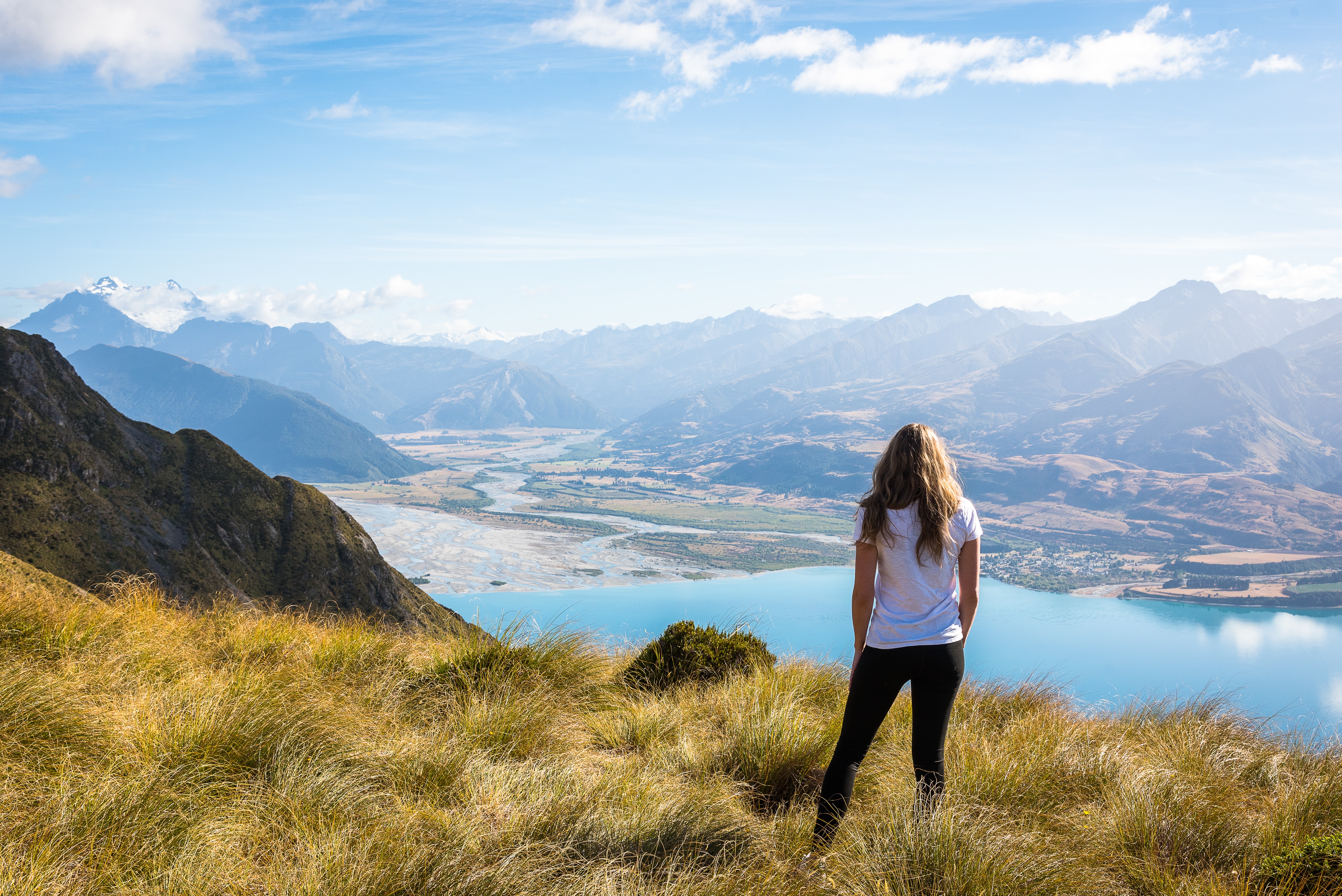 1. Auckland
Often mistaken for the country's capital — spoiler alert: it's Wellington! — Auckland is located near the top of the North Island, makes a great base for exploring the surrounding locales, and is the ideal starting point of your big Kiwi adventure. A big city by the bay reminiscent of San Francisco, Auckland is home to 48 volcanic cones like Mount Eden and One Tree Hill, which you can easily hike. For a good time, check out the funky nightlife in Ponsonby and along Karangahape Road, also called K Road. Need a break from the city scene? Catch a ferry to Waiheke Island for a piece of island paradise just 40-minutes from downtown.
2. The Coromandel Peninsula
Perhaps one of the most beautiful places in the country — if not on earth — is New Zealand's Coromandel Peninsula, where you'll find Cooks Beach and Shakespeare Cliff, among other scenic points. Stop by Hahei, home to two of the region's most Instagrammable spots, Cathedral Cove and Hot Water Beach, where, at two hours before and after low tide, you can dig a hole in the sand and watch as it becomes your own private hot pool thanks to the underlying geothermal hot springs.

3. Rotorua
Get to know New Zealand's Māori culture by visiting Whakarewarewa (pronounced "Fa-ka-where-a-where-a"), one of Rotorua's living Māori villages, where you can tour traditional lands the Tūhourangi Ngāti Wāhiao people have been living on for generations. Situated along several natural geothermal vents, you'll get to see how the people living there have used them to cook, see boiling mud and geysers up close, and experience a cultural performance.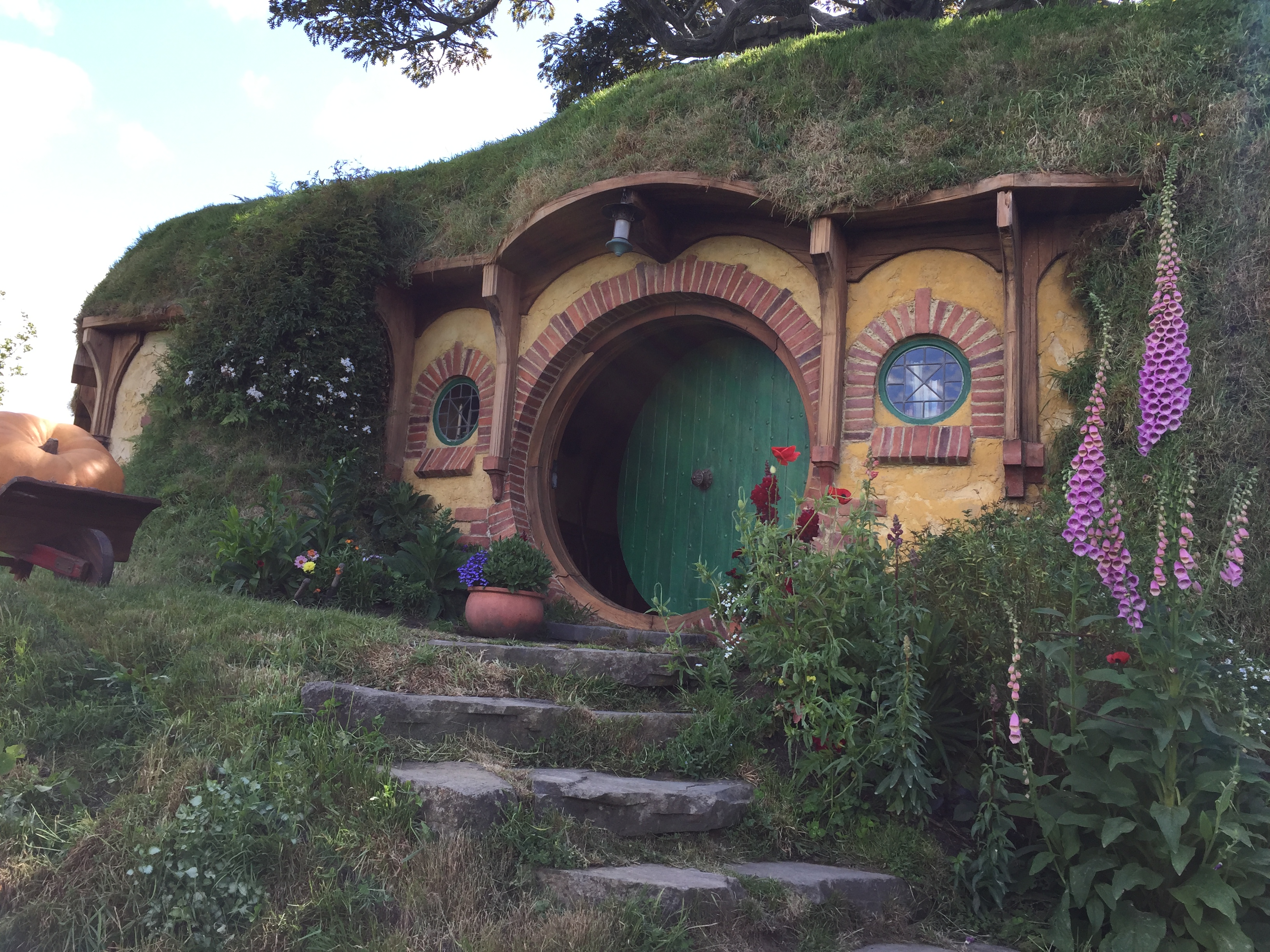 Rotorua is also one of the pick-up points for tours of The Hobbiton Movie Set, made famous by Lord of the Rings and The Hobbit, where you'll be able to walk the hilly roads of the Shire, have your photo taken in front of a Hobbit house, hear behind-the-scenes stories about how the movies were made, and have a drink of specially made craft beer at The Green Dragon Inn, a whimsical pub featured in the films.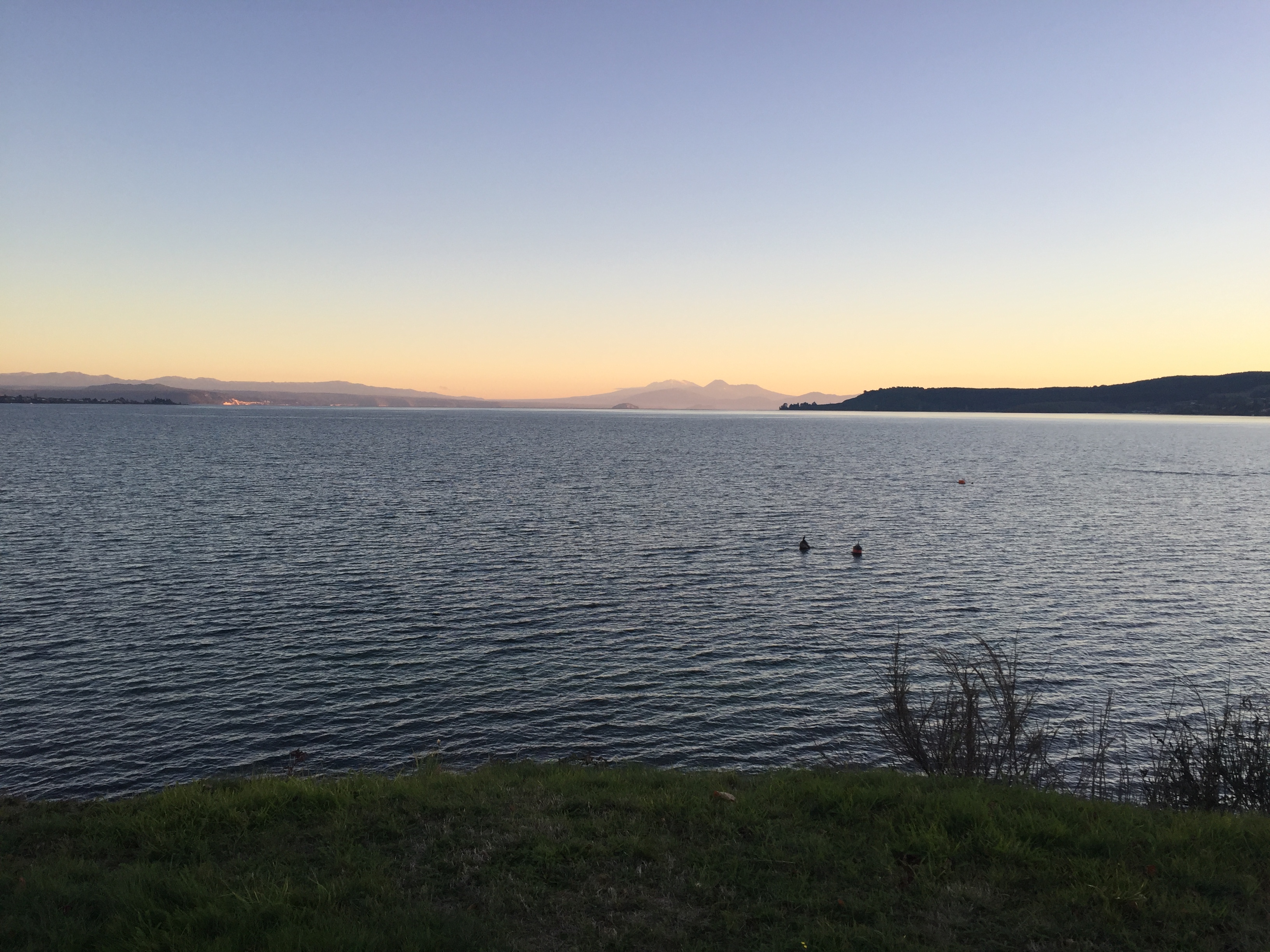 4. Lake Taupo
Pronounced "Toe Paw," this little lake town surrounded by active volcanoes is a beautiful spot for a break, a fact helped by the presence of its natural (and free!) geothermal hot pools, coming to you courtesy of Otumuheke Stream, an offshoot of the mighty Waikato River you'll find in Spa Thermal Park. While you're there, do as the locals do: soak in the hot pools, then jump into the freezing cold river waters. Taupo is also a good place to find shuttles to the Tongariro Alpine Crossing, a legendary 12-mile (19.4 km) trek up, over and across several of the area's largest active volcanoes that'll give you bragging rights for life.
5. The Hawkes Bay Wine Region
New Zealand is famous for many things, chief among them Lord of the Rings, Flight of the Conchords, and its many wine regions. With a year-round maritime climate similar to Bordeaux, France, the Hawkes Bay area has made itself known as the country's oldest and second-largest of the wine regions, specializing in Merlot, Cabernet Sauvignon and Syrah grapes, as well as Chardonnay, since 1851. If you're looking for a romantic getaway or a girls weekend full of wine and beautiful natural surroundings, check out the Wine Trail, featuring 72 wineries in and around the nearby towns of Napier and Hastings.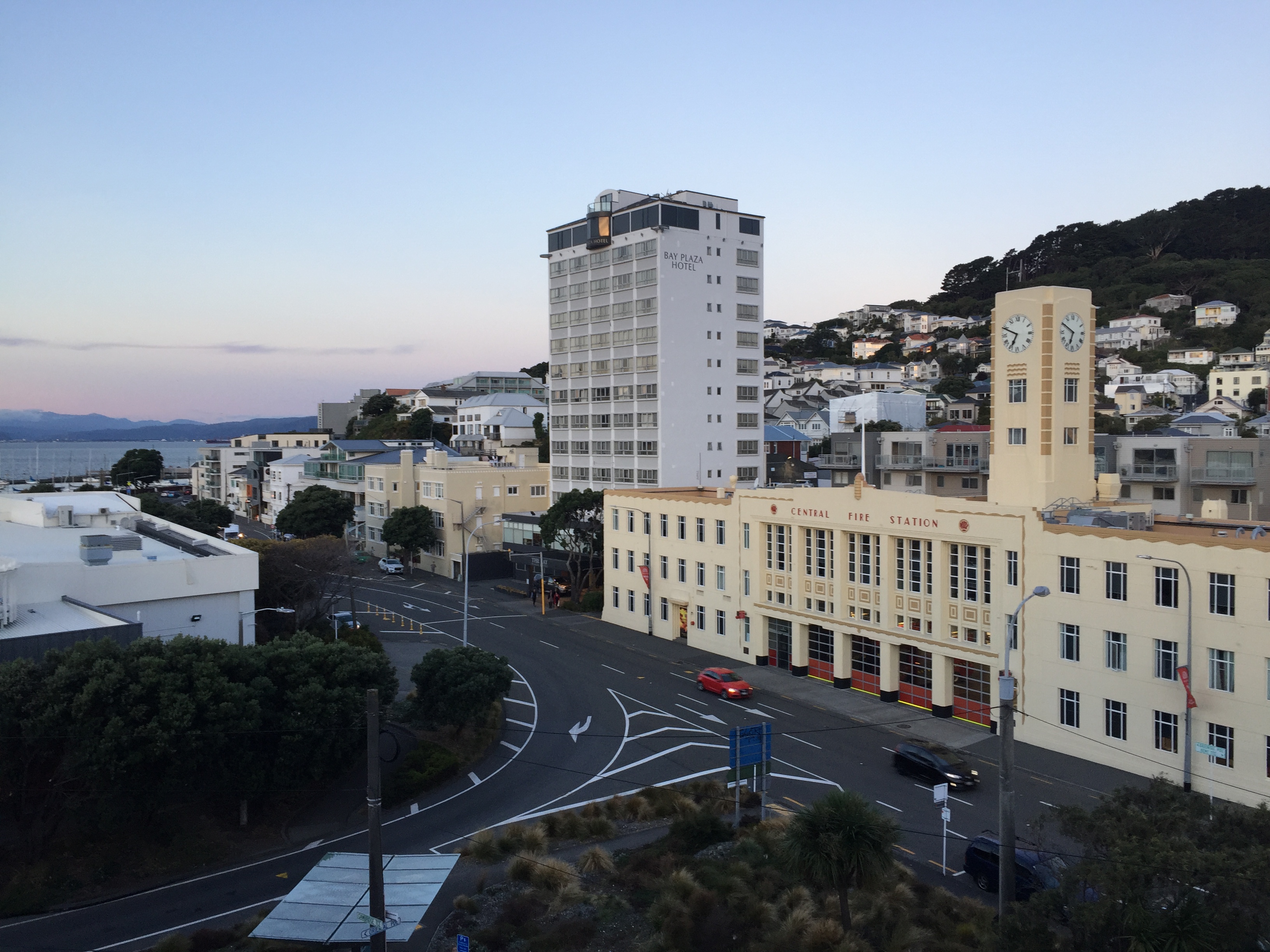 6. Wellington
Welcome to "Wellywood," home to WETA Cave, Peter Jackson's production studio, where you can take a behind-the-scenes tour or pose for photos with the larger-than-life troll sculptures lurking outside the gift shop. Movie buffs and Tolkien fans can also choose from a number of half- and full-day tours of the various Lord of the Rings film locations in and around Wellington, including Mount Victoria and Kaitoke Regional Park, where the "Rivendell" scenes were shot. Of course, there's plenty to do back in town — take a ride up to the Botanic Gardens on the historic Wellington Cable Car, check out New Zealand's wildlife at Zealandia, or visit one of the city's free museums, like Te Papa Tongarewa and the Wellington Museum. Don't forget to check out Cuba Street and Courtenay Place, home to the city's nightlife and burgeoning foodie scene where bad coffee simply doesn't exist.
7. Tasman National Park
Congratulations, you've officially made it to New Zealand's South Island! Situated along the northern coast, Tasman National Park may be the country's smallest but it's certainly among the most popular — 250,000 people make the trip every year and it was even deemed worthy of a royal visit by Prince Harry and Meghan Markle in 2018. Follow the famous track along the coast or go beach hopping by water taxi if you feel so inclined. Whichever way you choose to explore this beautiful corner of the country, you're bound to love it.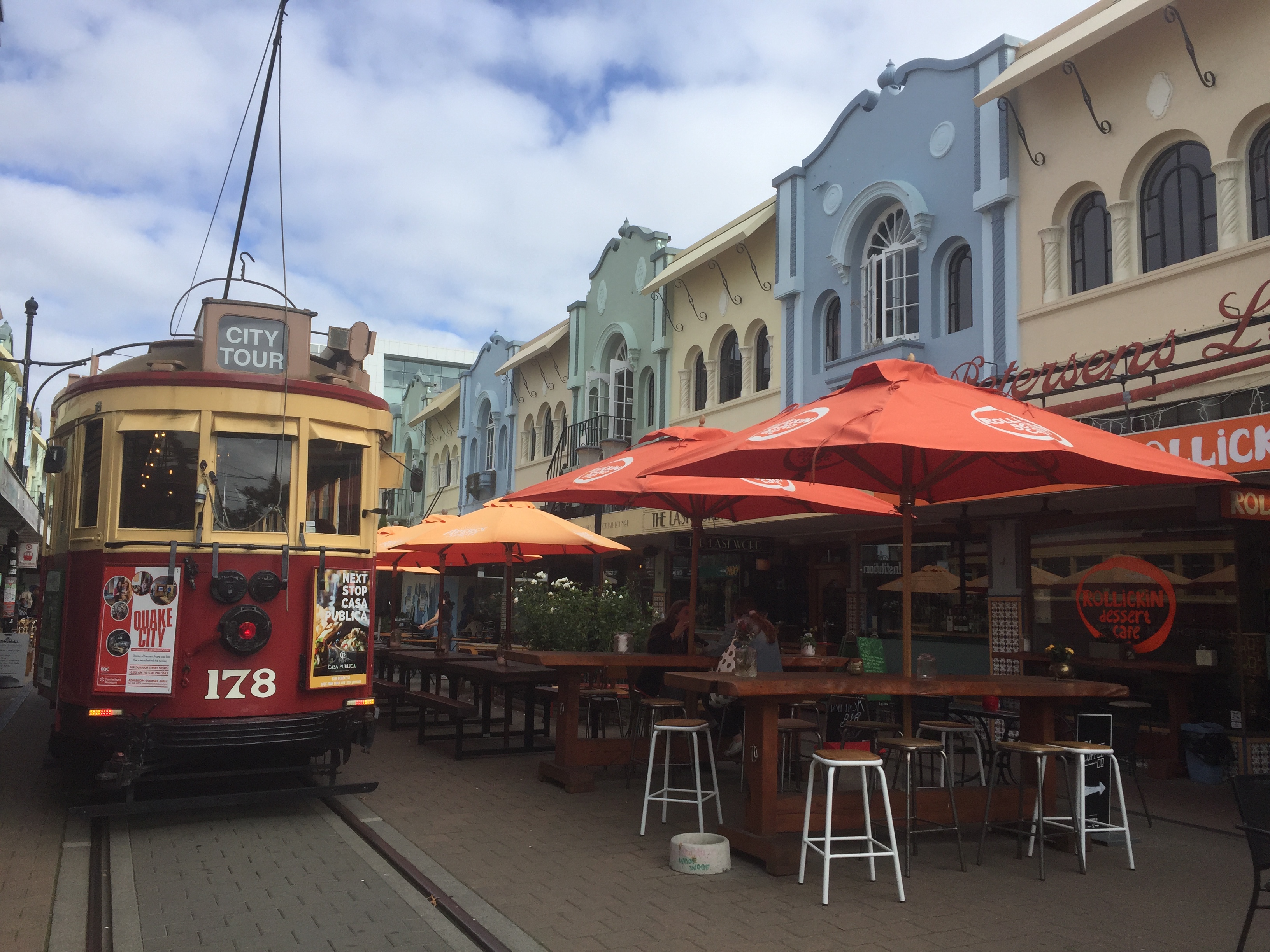 8. Christchurch
There's a lot going on in Christchurch, arguably the most resilient city in the country following a series of catastrophic earthquakes in 2010, 2011 and 2016 that the area is still visibly recovering from — stop by Cathedral Square to see the ruins or learn about the area's history of natural disasters at Quake City. Visit the Canterbury Museum and the Centre of Contemporary Art, both free, and enjoy a rich foodie scene full of great restaurants, bars, Asian-inspired Hawker Centres, and coffee shops along New Regent and Victoria Streets. The city's also a great base for exploring some of the region's other attractions like Hanmer Springs and Akaroa — where you can visit The Giant's House, a bed and breakfast full of colorful creations inspired by Gaudí and Miró — all about a two-hour drive from the city center.
9. Aoraki/Mount Cook National Park and Lake Tekapo
Home to New Zealand's highest mountain and one of the most sacred sites for the Māori people, Aoraki/Mount Cook National Park is the perfect place to get away from it all, with alpine tramping tracks and a popular historic hotel built in 1884, all a four-hour drive from Christchurch or a three-hour drive from Queenstown. Just an hour's drive from there, you'll find Lake Tekapo, a lakeside tourist mecca for anyone interested in stargazing, soaking in hot springs, snow tubing during the winter, and hiking through the gorgeous alpine wilderness.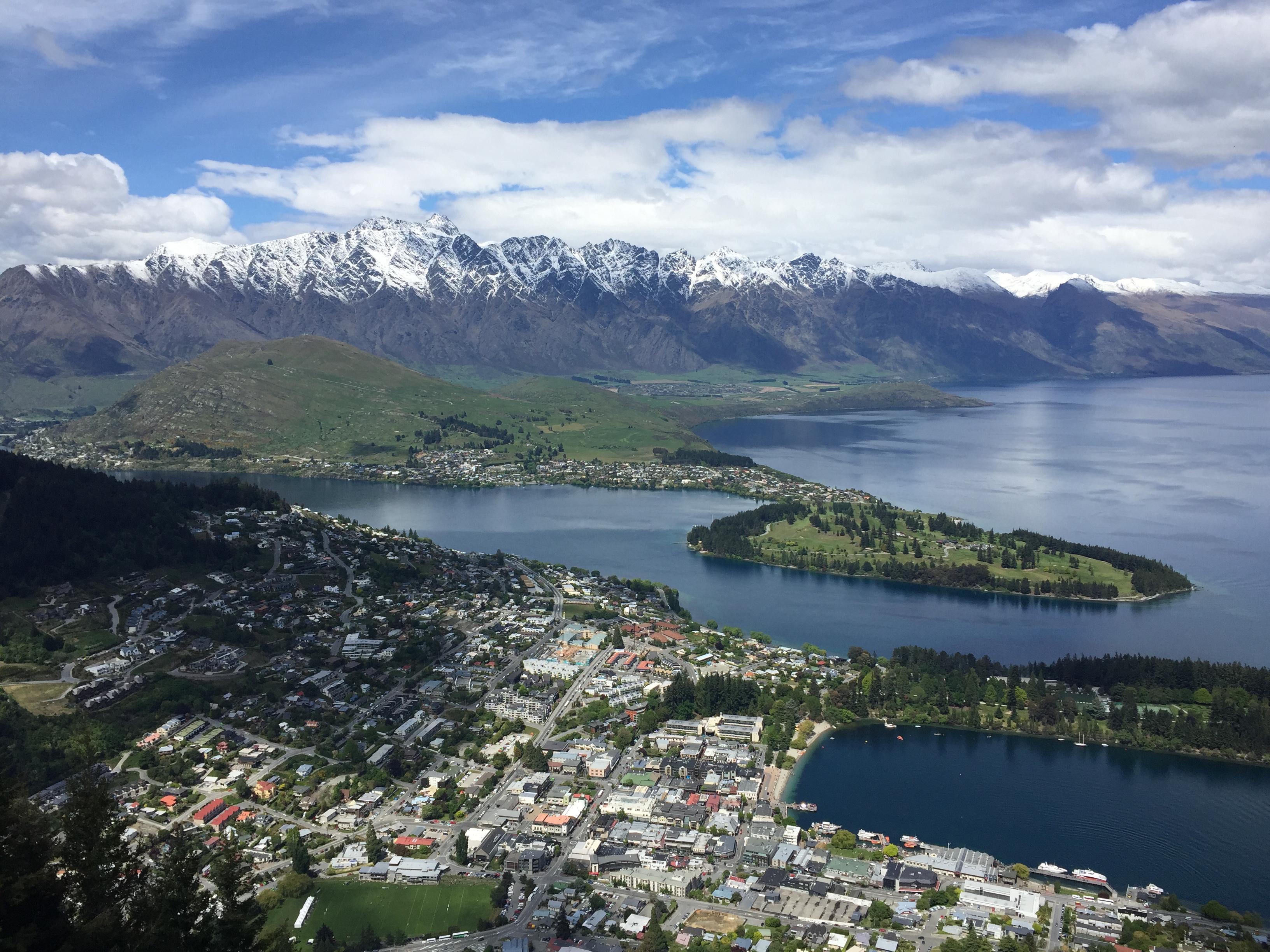 10. Queenstown
Calling all adrenaline junkies: this part of New Zealand is famous for its high-flying adventure sports, so if you've ever wanted to try your hand at bungy jumping, canyon swinging — yes, you can literally swing between the walls of a canyon on The Swing, if you're brave enough — river rafting, river surfing, or jet boat riding, look no further. Of course, this part of New Zealand is also known for its luxury ski resorts, epic gondola and luge rides, and as being the gateway to Te Anau, Fiordland National Park, and the Milford Sound, all of which you can easily work in as a day trip if you're short on time. Don't forget to bring your camera and a warm, waterproof jacket, as these parts truly do experience four seasons in a day.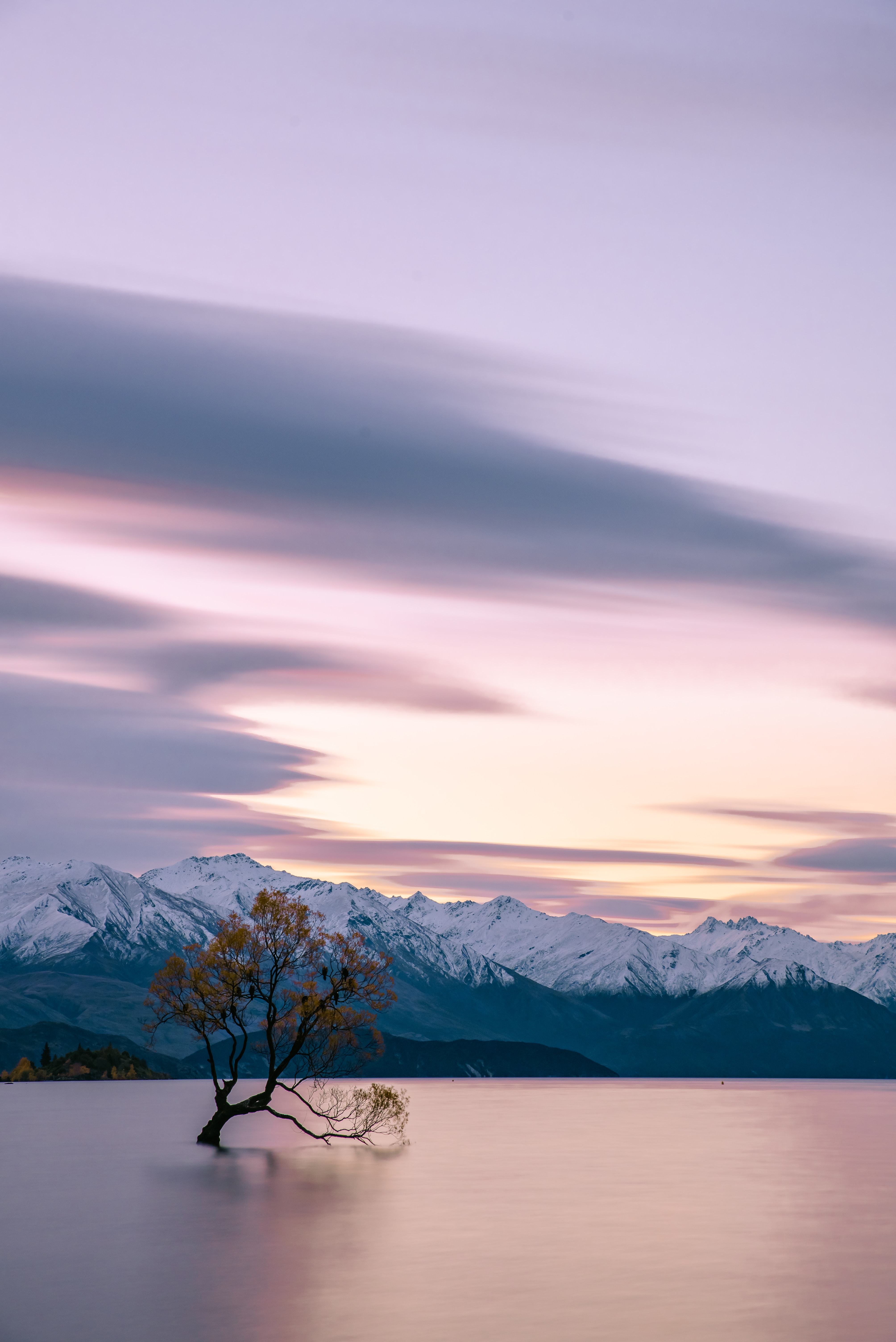 11. Wanaka
Known as being a more relaxed version of Queenstown, Wanaka offers many of the same perks — access to the area's super-luxe ski resorts, abundant natural scenery, and plenty of Instagrammable sites like #ThatWanakaTree — all while being located just off the main tourist track about an hour away from all the action in Queenstown. Most people make the pilgrimage to this part of New Zealand for a photo of Roys Peak, the highlight of an epic five-to-seven-hour hike (round-trip) full of amazing views of Lake Wanaka, the Southern Alps, and Mount Aspiring. Choose from the 1.5-hour beginner-level walk or the intermediate-level four-hour adventure and keep in mind that special hiking equipment like crampons and an ice axe might be necessary if you're making the trek in winter.
A Word About Safety
New Zealand is one of the safest countries in the world for solo female travelers to visit, although it did make news back in March when an Australian terrorist killed 51 people whose only crime was attending Friday Prayer at Al Noor Mosque and the Linwood Islamic Centre in Christchurch. Following the worst shooting in the country's history, Prime Minister Jacinda Ardern led the charge for gun control reform and six days later, military style semi-automatics and assault weapons were banned; within a month, that ban became law.
"The terrorist attack in Christchurch was a single, tragic but highly unusual event that shocked the entire nation," said Chris Roberts, Chief Executive of Tourism Industry Aotearoa. "Visitors should have no concerns about visiting New Zealand, and Christchurch in particular. They will experience warm and welcoming communities, the unique Māori culture, and a huge range of activities and experiences in both our cities and wilderness areas."
Roberts went on to mention that security has been increased around the country as a result of the attack, and visitors should take the same precautions they would when visiting other countries and cities around the world.
"While attacks against female travellers are rare, unfortunately they can happen," said Roberts. "If you're out at night, keep to well-lit places where other people are present; keep your possessions safe; and if you're going out into our outdoors, let someone know where you are going and when you expect to return."
In other words, New Zealanders are really on top of things and the country is now probably the safest it's ever been. Come on down and see it for yourself.
What's your favorite place in New Zealand you want to visit or have visited? Comment below!
Kaeli Conforti is a digital nomad and has been traveling solo around Southeast Asia, Australia and New Zealand since January 2018. Follow along with her travel adventures on Instagram and KaeliTravels.com.
PIN IT: