Where do I buy discounted or cheap Broadway tickets in NYC on a budget? I am often asked this question by visitors looking to see an affordable show that leaves extra budget for eating out and other attractions in New York. Keep reading for the ultimate NYC travel guide to Broadway tickets including history, fun facts, seating tips, ways to buy tickets and my favorite shows right now! Thank you to my partner TodayTix for sponsoring this blog post. I have used TodayTix app to secure tickets for multiple shows over the years. I love that they allow you to get amazing deals without waiting in disappointing long lines in any weather with bad odds to win a ticket lottery. Here are my favorite ways to buy cheap discount tickets to Broadway Shows.
If you don't want a deal on a show and want to see one of the most popular shows like Hamilton and you're only visiting for one day in a year, buy your ticket ahead of time to secure the exact show, seat and date you want. If you are looking for a deal and are flexible with where you sit, when you go or which show you see, then these cheap ticket hacks and options could be an awesome way to save money!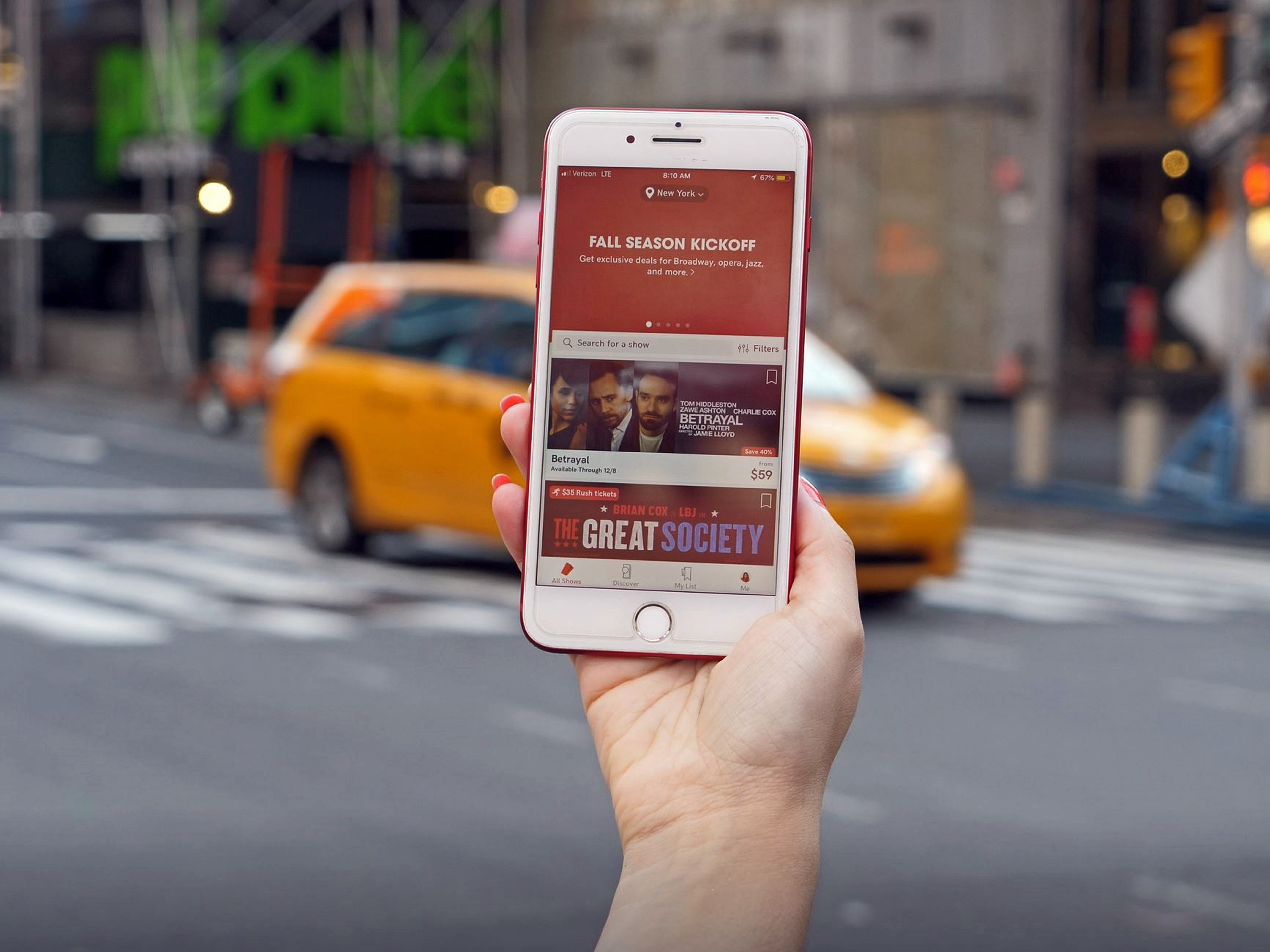 1. TodayTix app:
If you don't want to stand in line or rush a theater for the chance to get tickets, you can download my favorite show app, the TodayTix app, to find discounted tickets to same-day performances or months in advance. I love that they can send me notifications for sales on tickets for Broadway and beyond including unique one-night-only cultural experiences. The app is simple and easy to navigate to discover new shows or save the shows you want to see on "My List" for the future. When deciding which show I want to see, the app provides the perfect amount of information, photos and video so I can easily compare shows before booking. The full descriptions even include running time, start date and age recommendations.
Tip #1 Use the filter tool to find exactly the type of show you want to see. You can filter by show type, timing, location and price.
Tip #2 The Discover section is packed with helpful curated lists so you can find fan favorites with reviews, 2019 Tony Award winners, classics, family friendly shows, rush roundups, critics' picks and more.
Tip #3 Keep an eye out for flash sales, notifications and giveaways. You can also find their current giveaway for Single Tickets Week in this discover section. Enter for a chance to win a $200 TodayTIx Gift Card by sharing your experience with #SingleTicketsWeek and tag @todaytix on Instagram or Twitter by September 21, 2019 at 11:59pm.
Tip #4 If you're the kind of person who likes to see a show first, they have a section called "Just Opened" for the newest shows. Alternatively, to cure your FOMO on a show that might be closing soon, they have a list of shows that have a closing date.
Tip #5 If you're picking a show for a group to enjoy, in the show view you can click on the upper right hand corner to share show information with friends via text, email or social media.
2. TKTS booths:
You can wait in line the day of the show at one of the TKTS booths for some of the cheapest tickets for multiple Broadway shows. The most popular shows aren't there, but they do have a great variety of other options mostly 50% off.
Tip #1 3 locations: The most popular TKTS booth is in Times Square and it opens first at 10am, but there are 2 other locations! There is a Lincoln Center location walking distance from Times Square that opens at 12 noon, this is inside during bad weather and often means a 20-minute wait instead of a line that takes 1 hour. Note: there used to be a Brooklyn location but that closed! If you're downtown there is a TKTS South Street Seaport booth located at 190 Front Street that opens at 11am.
Tip #2 Next day matinee tickets: For same day tickets go to Times Square, but if you don't care which show you see AND you want to secure a NEXT-DAY Matinee ticket go to the other two locations since Times Square doesn't sell next day matinee tickets.
Tip #3 There is a play line that is usually empty if you don't need to see a musical.
Tip #4 there is a 7-Day FAST PASS line if you save your ticket stubs from another TKTS t- cut the line within 7 days and go to the front of window #1.
Tip #5 Bad weather means a short line. If you're willing to go in bad weather like a rainy day you will often get great tickets much quicker.
3. Lotteries and Theater Rush
For popular shows that are often sold out or do not offer discounted tickets elsewhere, you can go to the theater box office directly for rush or lottery tickets as low as $20 a piece. Check online for the specific show you want to see and how they give out extra tickets.
4. Broadway Week:
You can purchase 2 for 1 tickets during Broadway Week. These sell out quickly so make sure you check it out when the tickets first go on sale.
5. Youth discounts.
If you are under 30 or under 35 there are a number of programs that provide significantly discounted tickets. Learn more here.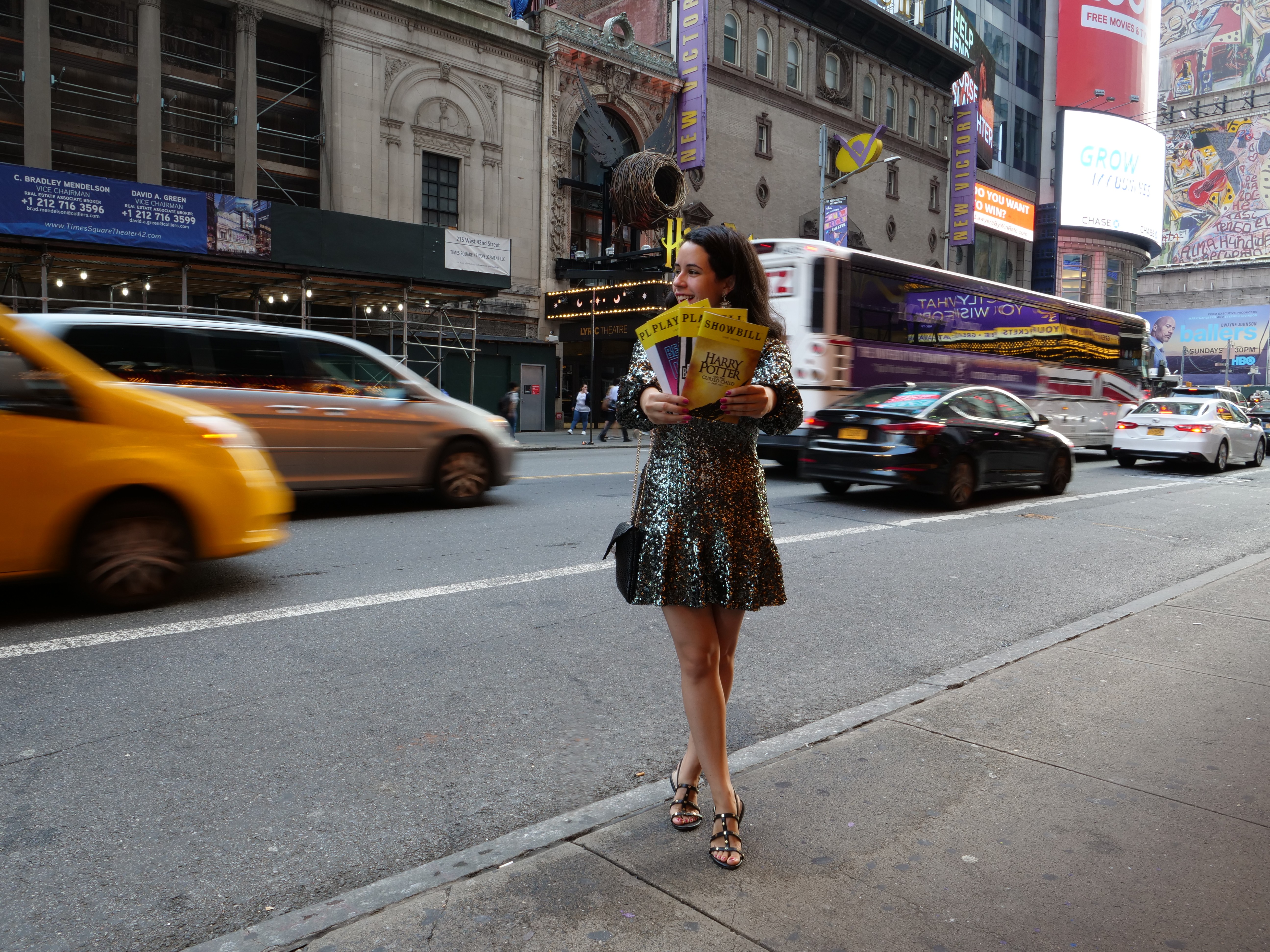 Broadway History, Secrets, Fun Facts
1. There are 41 Broadway Theaters in New York, but only 4 are located on Broadway: The Winter Garden, The Roundabout, The Marquis and The Broadway Theatre. To qualify a theater with 500 seats or more must be located between 40th Street and 54th Street between 6th Ave and Eight Ave.
2. All other theaters outside this area with 99 to 499 seats are considered Off-Broadway.
3. Broadway, or Brede weg from the original Dutch name, is the longest street in NYC. It is 33 miles long, 18 miles are not even in NYC. Broadway runs from downtown Manhattan at Bowling Green to the Bronx and north to Albany.
4. Broadway was originally known as the "Great White Way" as it was one of the first streets in NYC to be illuminated by white electric bulbs in the 1890s.
5. Most theaters do not have an "I" row. Too many people were disappointed to find out that their "1" row was the 9th row and caused fights so they skip the letter in seating and go from A-H and then J-Z.
6. The Longest-running Broadway show isn't the highest earning show.
7. The longest running show is The Phantom of the Opera from 1988 till today and the second longest running show is Chicago from 1996.
8. Lion King is the first show to gros $1 Billion dollars in revenue. The highest earning shows in order are: Lion King, Phantom of the Opera and Wicked. (This is because of 3 things: different theater's seating arrangements, which shows are likely to sell-out and inflation rates.)
9. 60% of Broadway audiences are female and 60% said they purchased tickets online according to The Broadway League.
3 quick tips on seating, timing and dining:
1. Best seats: The orchestra, you guessed it is closest to the action to the orchestra, though sitting in the front row can sometimes be an angle looking up. I love sitting in the middle of the orchestra or since I'm not the tallest, I like sitting on an aisle row of a side orchestra which usually has an unobstructed angle view. The seats can be tight for taller people so the aisle is also a great option with a little more leg space. I also love the first rows of the mezzanine (the second level) as they often have a better perspective on the entire stage.
2. Timing: First of all the cheapest tickets are usually matinees in the middle of the week and during the winter. Secondly, Broadway show lengths can vary from about an hour and 15 minutes with no intermission to multiple hours with a much shorter break. Look up the timing ahead of time to plan parking or dinner plans.
3. Reservations: Make reservations at one of my favorite Times Square restauarants like Becco as far ahead as possible, as most of the restaurants around the theaters for example on Restaurant Row can get ridiculously crowded and let them know if you're seeing a show afterwards or before, some will even ask you ahead of time to make sure you have enough time.
I've been super fortunate to see about 10 shows in the past year. Many have closed unfortunately, there can be quick turnover for even some amazing shows, but I want to share 5 of my favorite current shows that I recommend seeing!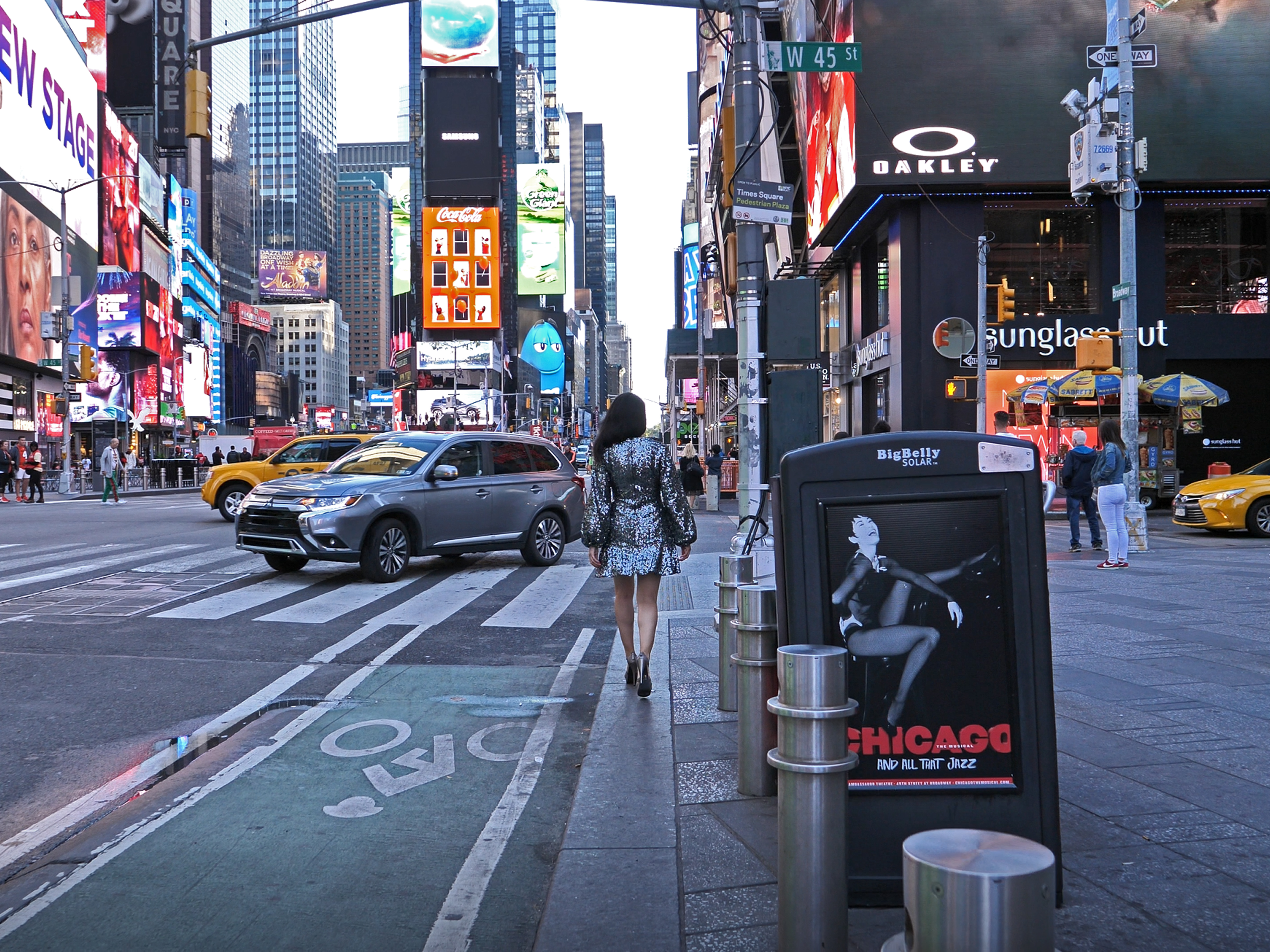 Hamilton Broadway Show Summary
Before I get into my favorites I have to mention Hamilton which I haven't seen yet because it is Hamilton. This genius early American musical barely needs an introduction. This is the only one on my list that I haven't seen because the cheapest tickets are still hundreds of dollars, but technically it is possible to get tickets. If you are patient and lucky try their digital lottery for 46 orchestra seat tickets for $10. Some say it helps in the app if you have a NYC address. You can also line up at the theater in the morning hours before it opens if there are any cancellations which are rare. If you're not lucky and willing to enter a bajillion times the other hack that I know many people have done is to just fly to Chicago to see it. For about the same price as a seat in the far back in NYC you can usually get a really good seat!
Wicked Broadway Show Summary
I have seen Wicked 3 times and could easily go see it again! The music, the costumes, the story is all so beautiful, I would happily see it again, but I'm trying to see the other ones I haven't seen yet! It is a funny and heart-warming musical prequel to the movie The Wizard of Oz and one of the longest running shows on Broadway. I also did a blog and video on 25 Show secrets so check that out. I learned many of them from the cast themselves on the Behind the Emerald Curtain tour. Not many people know about this tour, but I highly recommend it, but book it early because there are limited dates and they sell out months in advance.
Phantom of the Opera Broadway Show Summary
I saw Phantom of the Opera when I was younger with my parents and it is now the longest-running show in Broadway History. It is about the Phantom who haunts the Paris Opera stage and how he falls in love with the Soprano. Look for the huge Paris Opera House chandelier replica which has 6,000 beads and weighs one ton.
Lion King Broadway Show Summary
Who doesn't know the story of the Lion King? This Disney classic is the first show to hit $1 billion in revenue. It is family friendly show I saw as a kid. It includes six indigenous African languages that are spoken or sung. It creatively displays 232 puppets, some puppets are 5 inches and some are 18 feet tall.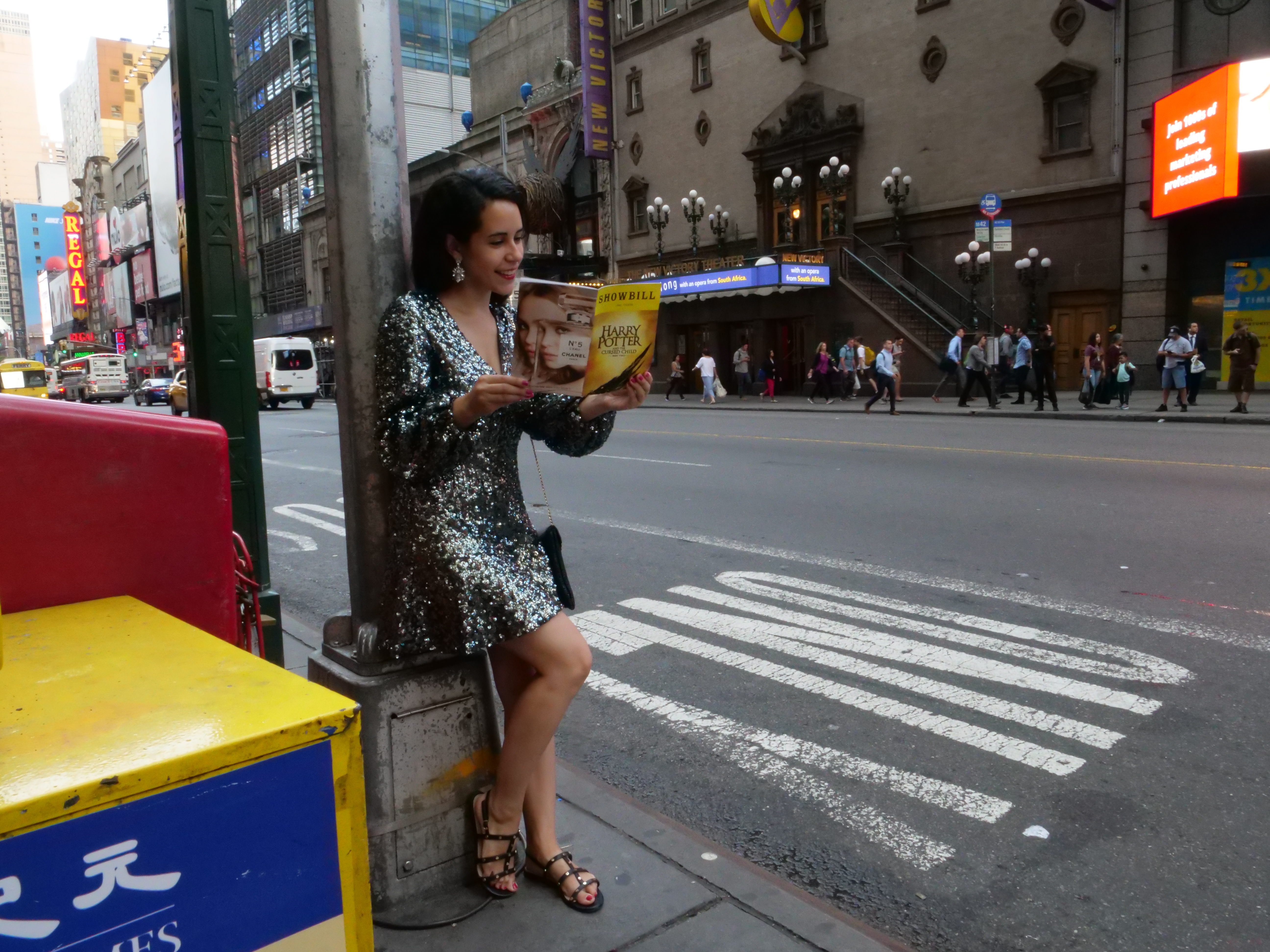 Harry Potter Broadway Show Summary
This Harry Potter show is not a musical. I didn't realize that early on. It is a play. It is a LONG play. There are two spaced out parts of about 2 hours and 40 minutes each. … It takes place many years later around Harry Potter's son struggling to live beyond his family's legacy. Devout fans will not love the plot, but that's not why you go. You go for the familiar characters you love and the magic that steals the show. I believed in magic!
Frozen Broadway Show Summary
Frozen is a new show shares the beautiful story of two princesses and sisters. It made history y having Elsa a princess, don pants in the show's second act instead of a dress. The magical icicle scenes and familiar music make it a great show for kids and adults.
Other shows that have been recommended to me by friends, but I have not yet seen include Chicago, Mean Girls, Come From Away and Dear Evan Hansen.
What shows have you seen or are you planning to see next?
Read next: Where to eat in Times Square and 101 things to know before visiting NYC.
PIN IT: