CocoCay is Royal Caribbean's first private island in the new Perfect Day Island Collection and it is full of amazing Instagram photo opportunities. It opened in May 2019 with, seven distinctive island experiences for any perfect day, including a waterpark or zipline thrills, and beach or poolside chills.
CocoCay Island by Royal Caribbean promises some impressive bragging rights for your Instagram captions, like the tallest waterslide in North America, the highest view in the Bahamas, with a helium balloon ride that goes up to 450 feet, and the largest freshwater pool in the Caribbean. If you enjoy taking photos of yourself and friends on vacation, or taking macro shots of flowers and native animals, like iguanas and macaws, your Instagram will be filled with beautiful images, especially if you can take some inspiration from my favorite shots, shared below.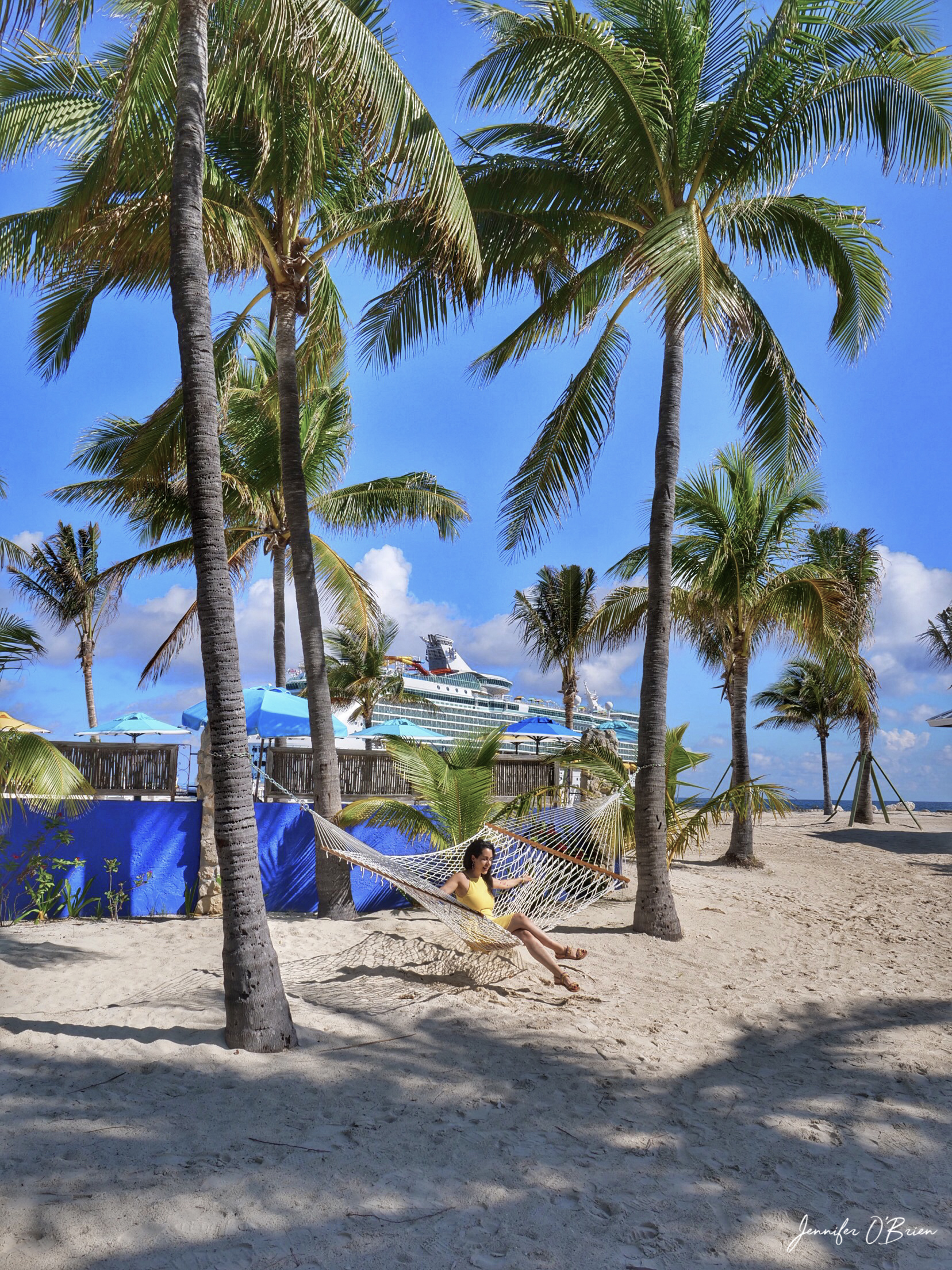 1. My favorite photo is this hammock overlooking the ship as you walk into Chill Island.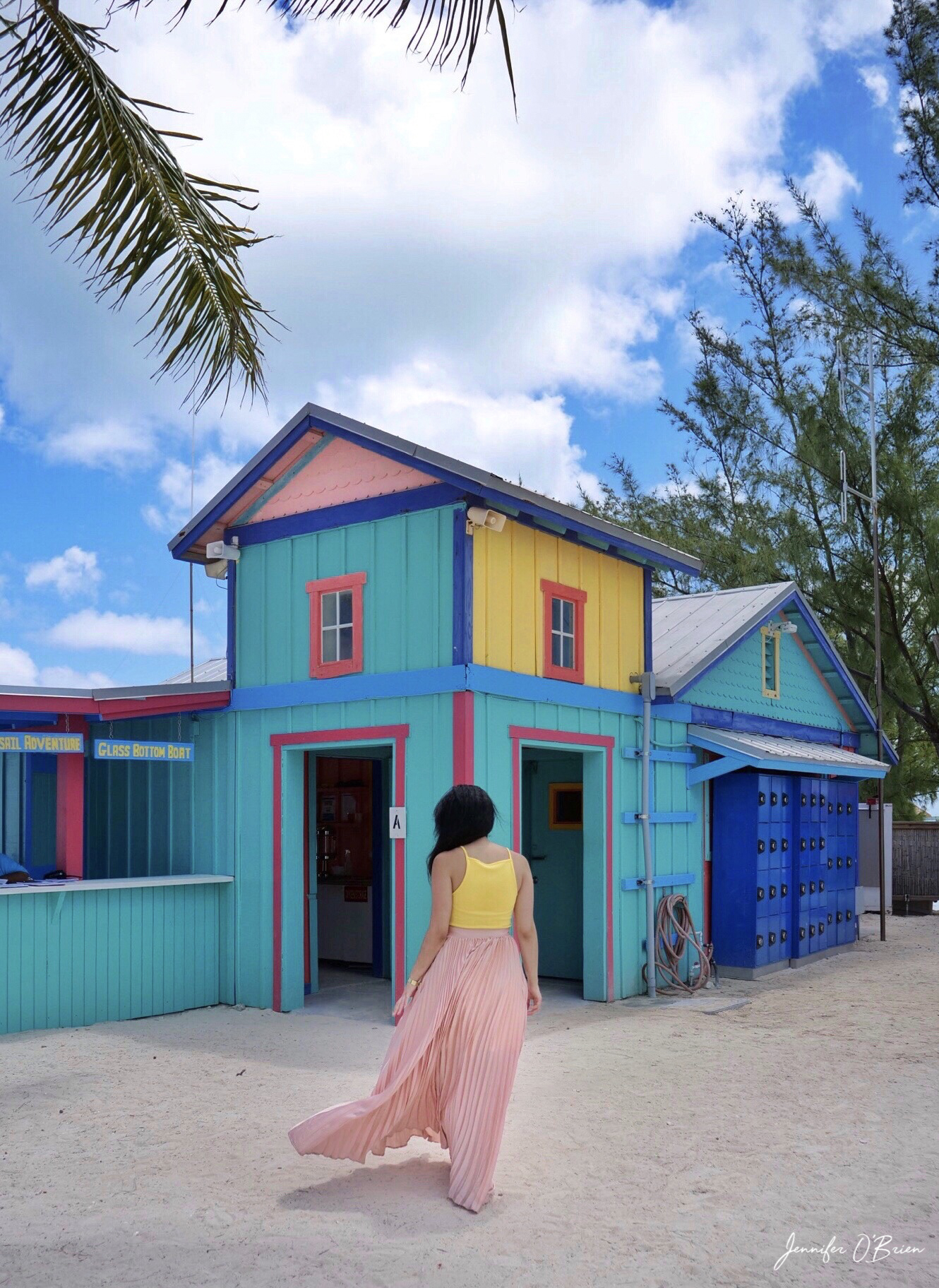 2. A close second favorite photo is this colorful house where you rent water gear, which I happened to accidentally match.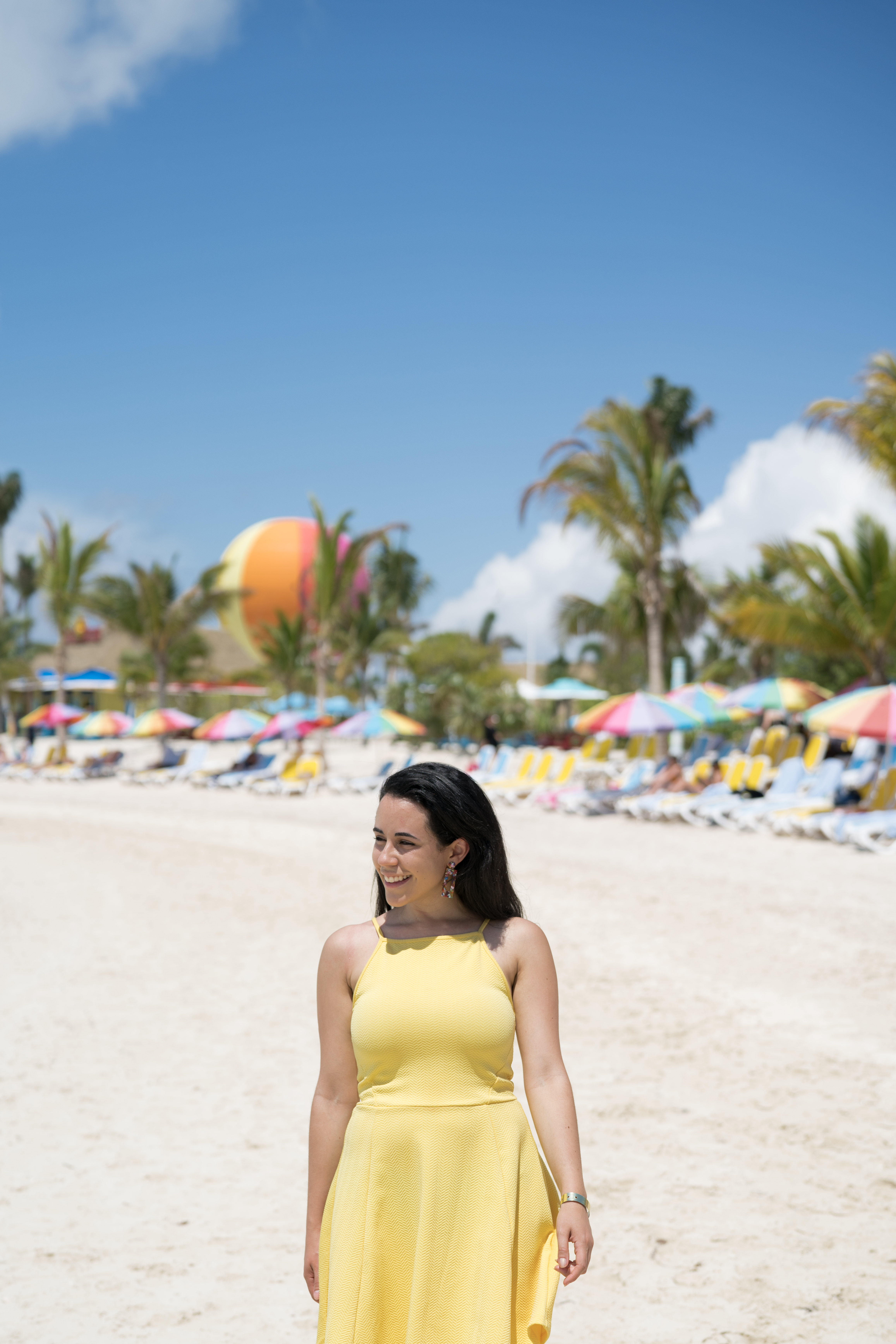 3. Walk through Chill Island past the blue and white umbrellas till you see these colorful rainbow umbrellas!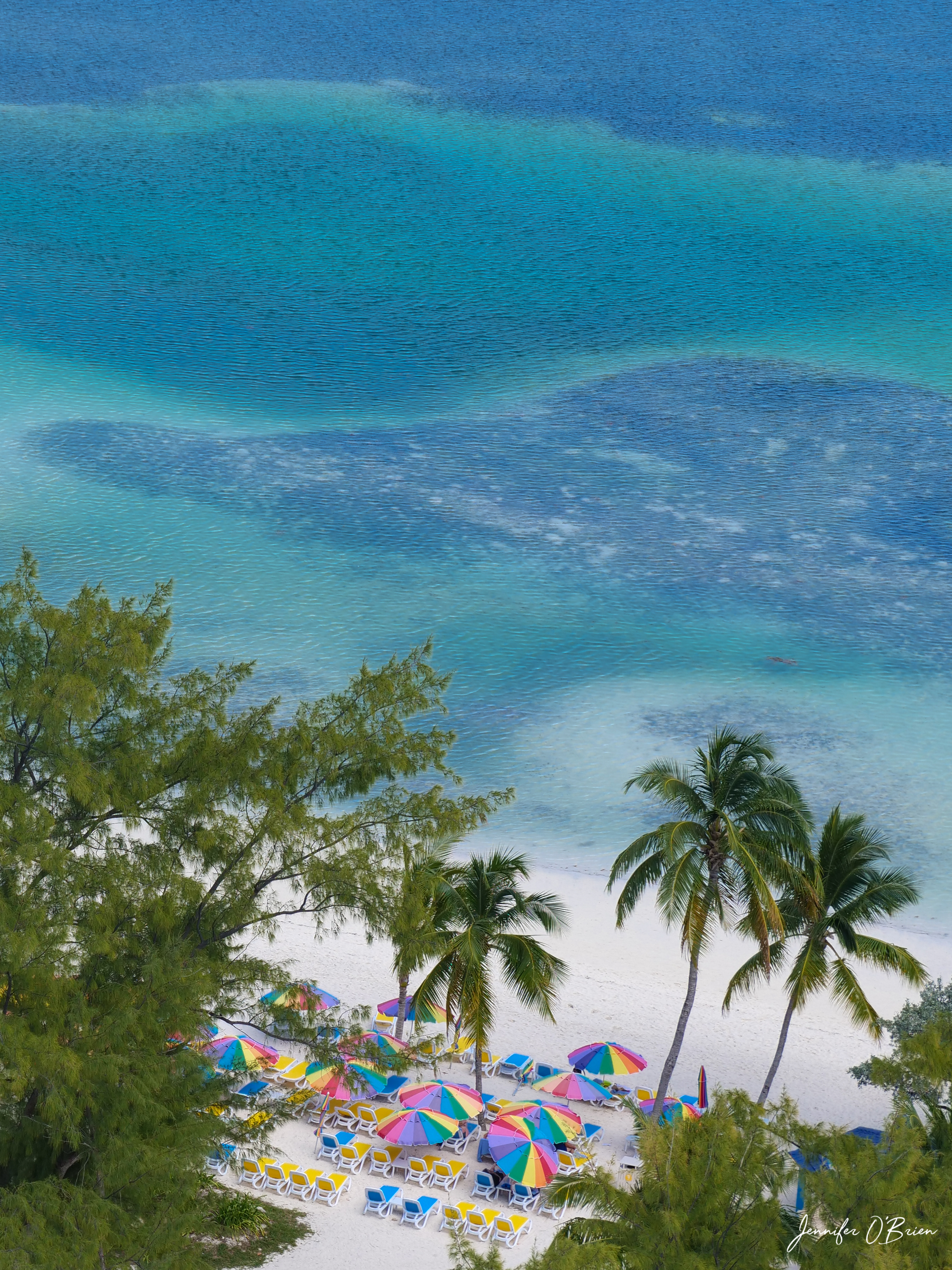 4. Zoom into the rainbow umbrellas from Up, Up and Away, the helium balloon. Every shot from here looked like a great drone shot.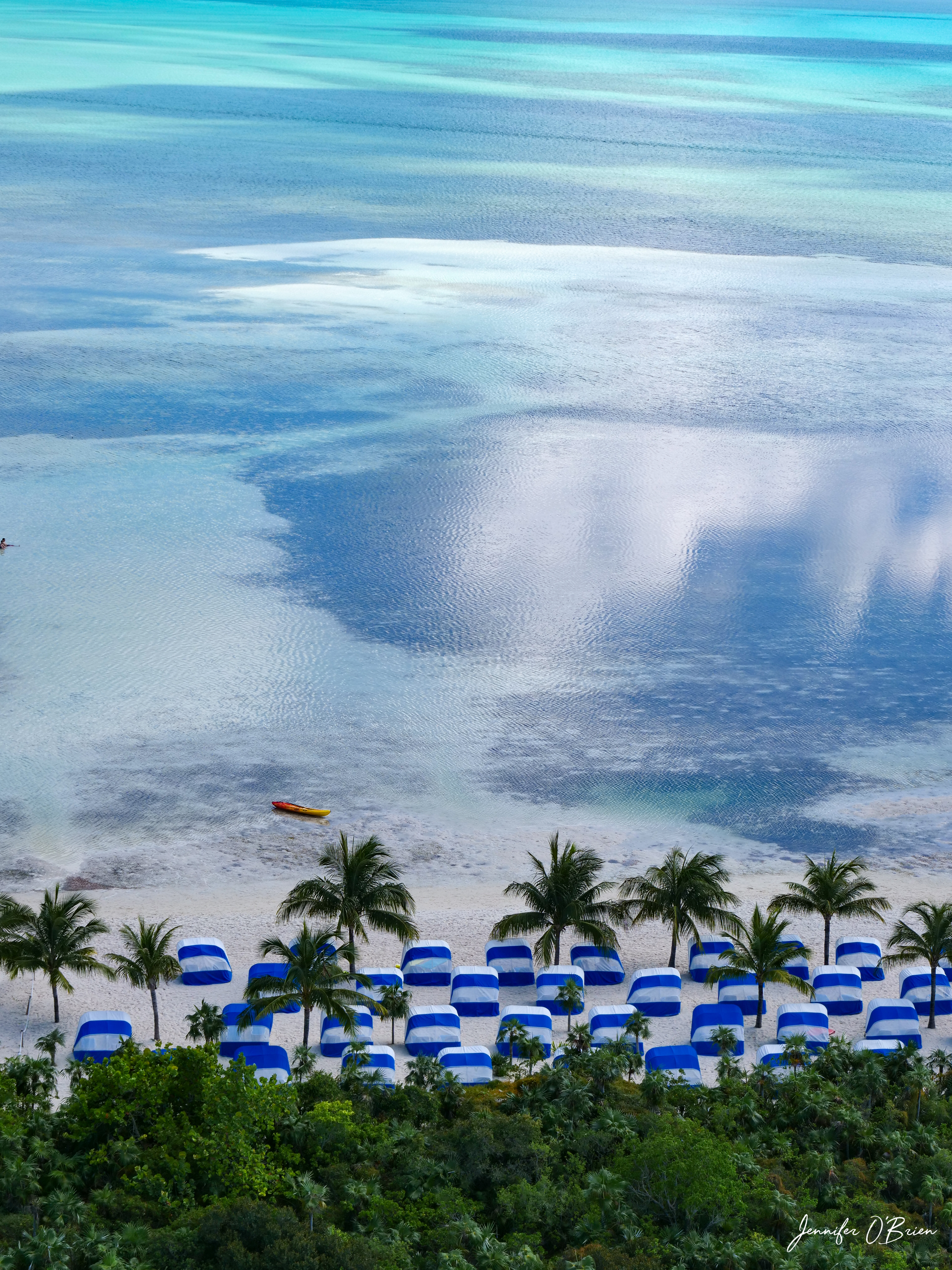 5. Capture the blue and white clamshells in front of the water from the helium balloon.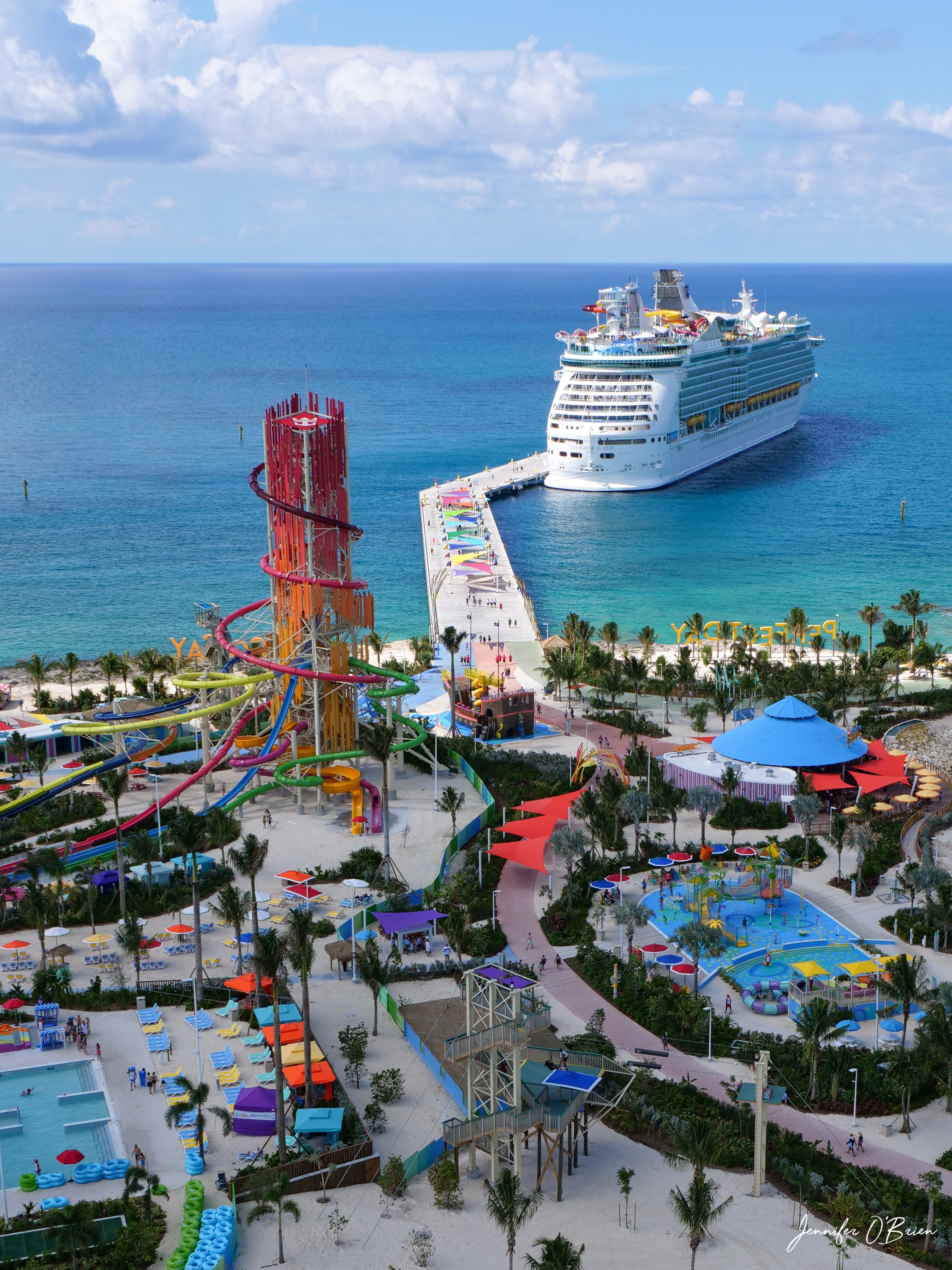 6. Don't forget to get a zoomed out shot towards the ship.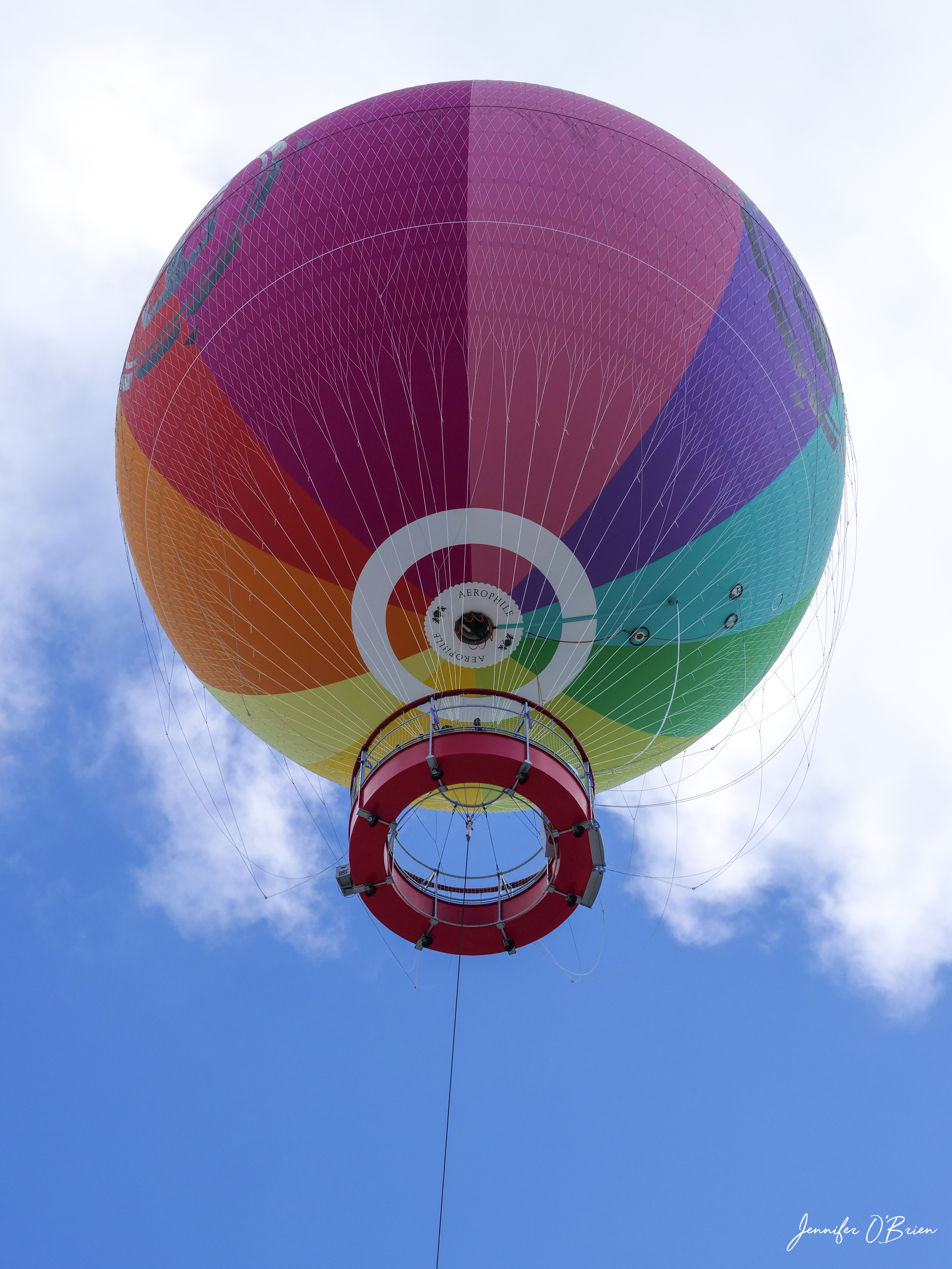 7. Before or after your ride in the helium balloon, snap a shot looking up at the rainbow balloon. (Another great shot is from oasis lagoon when the balloon is high above the palm trees.)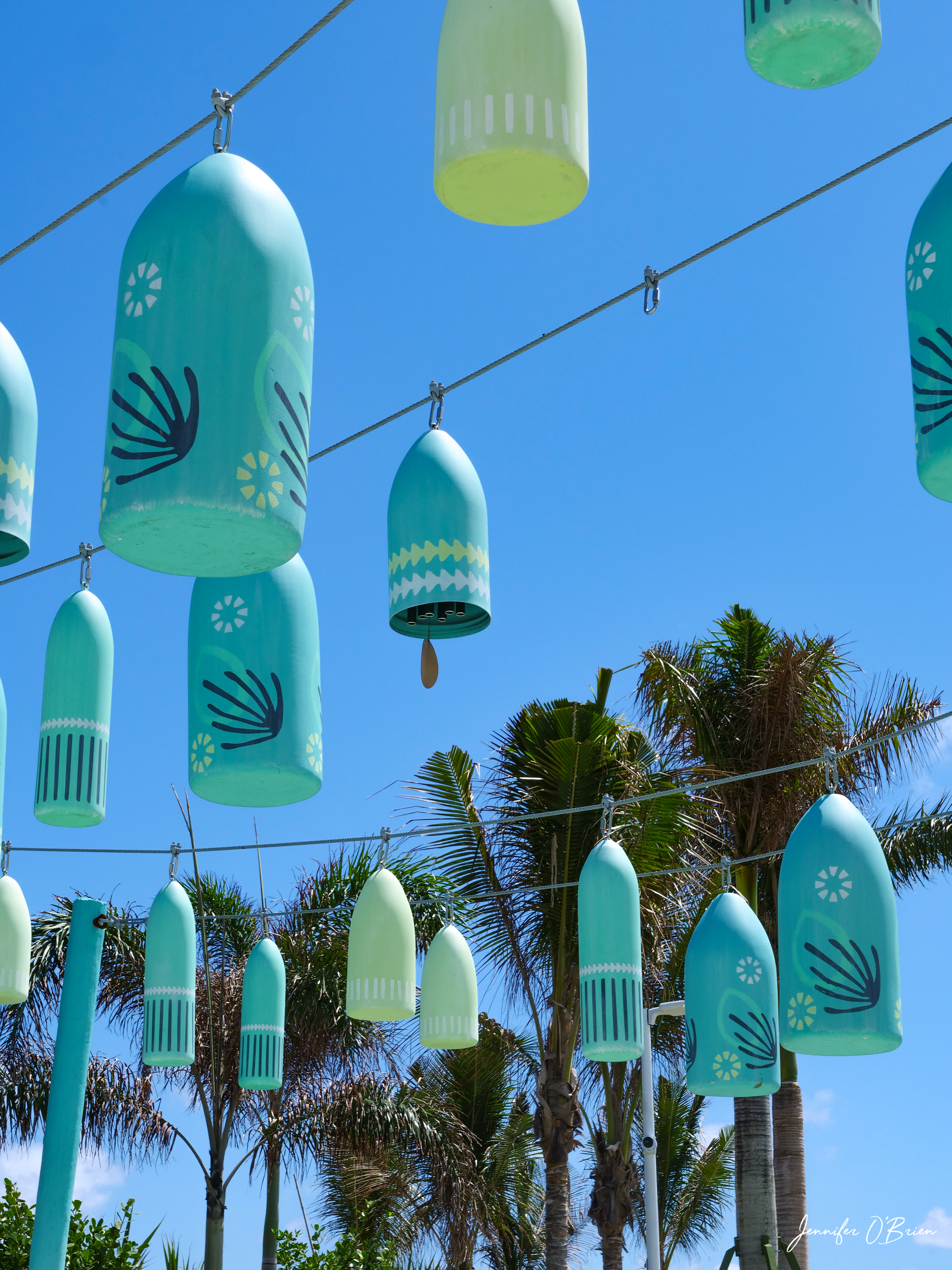 8. Capture the colorful chimes that hang behind the Chill Island sign.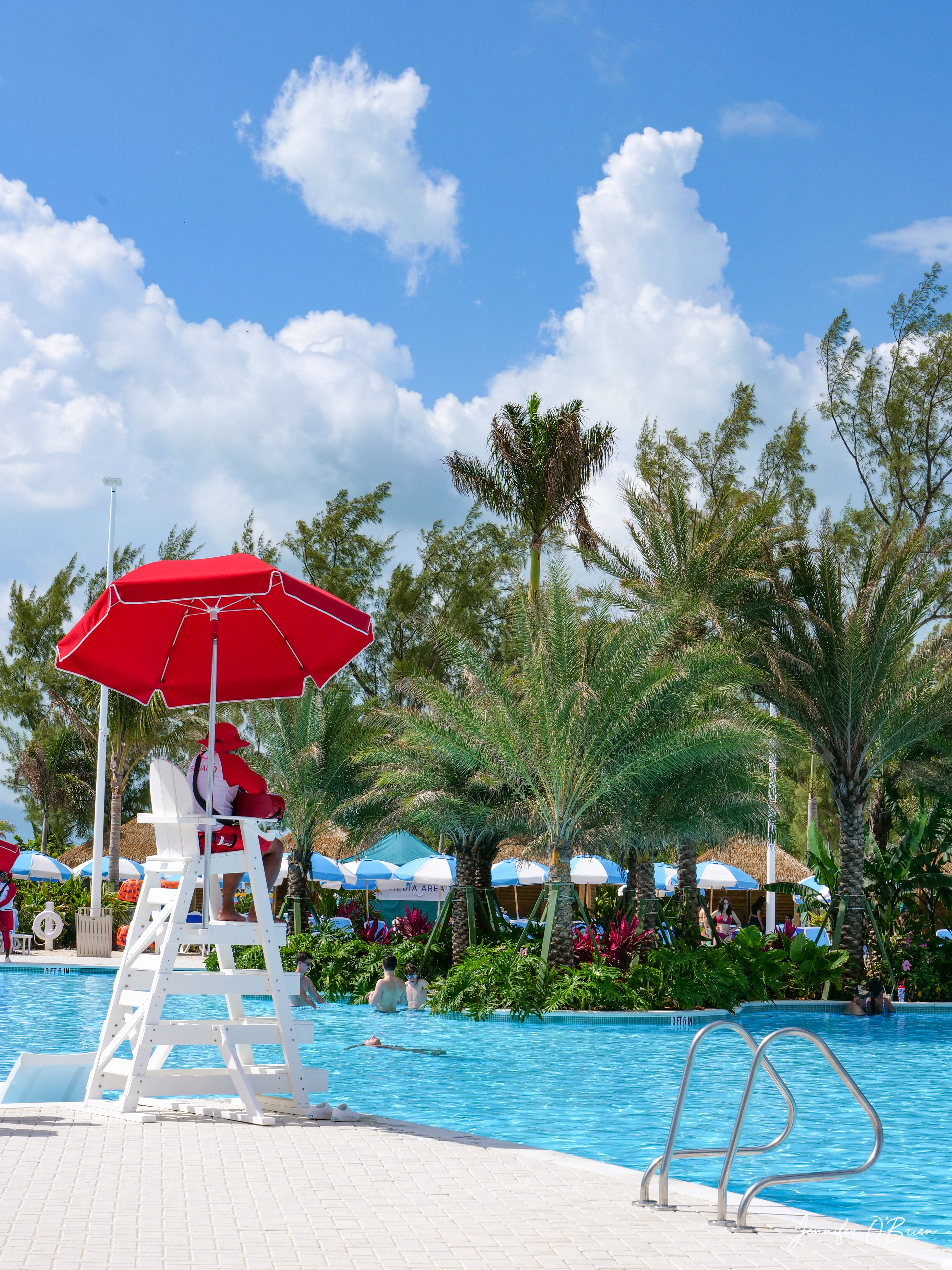 9. Before jumping into the pool snap a shot of the lifeguard chair or the ladder and the blue water.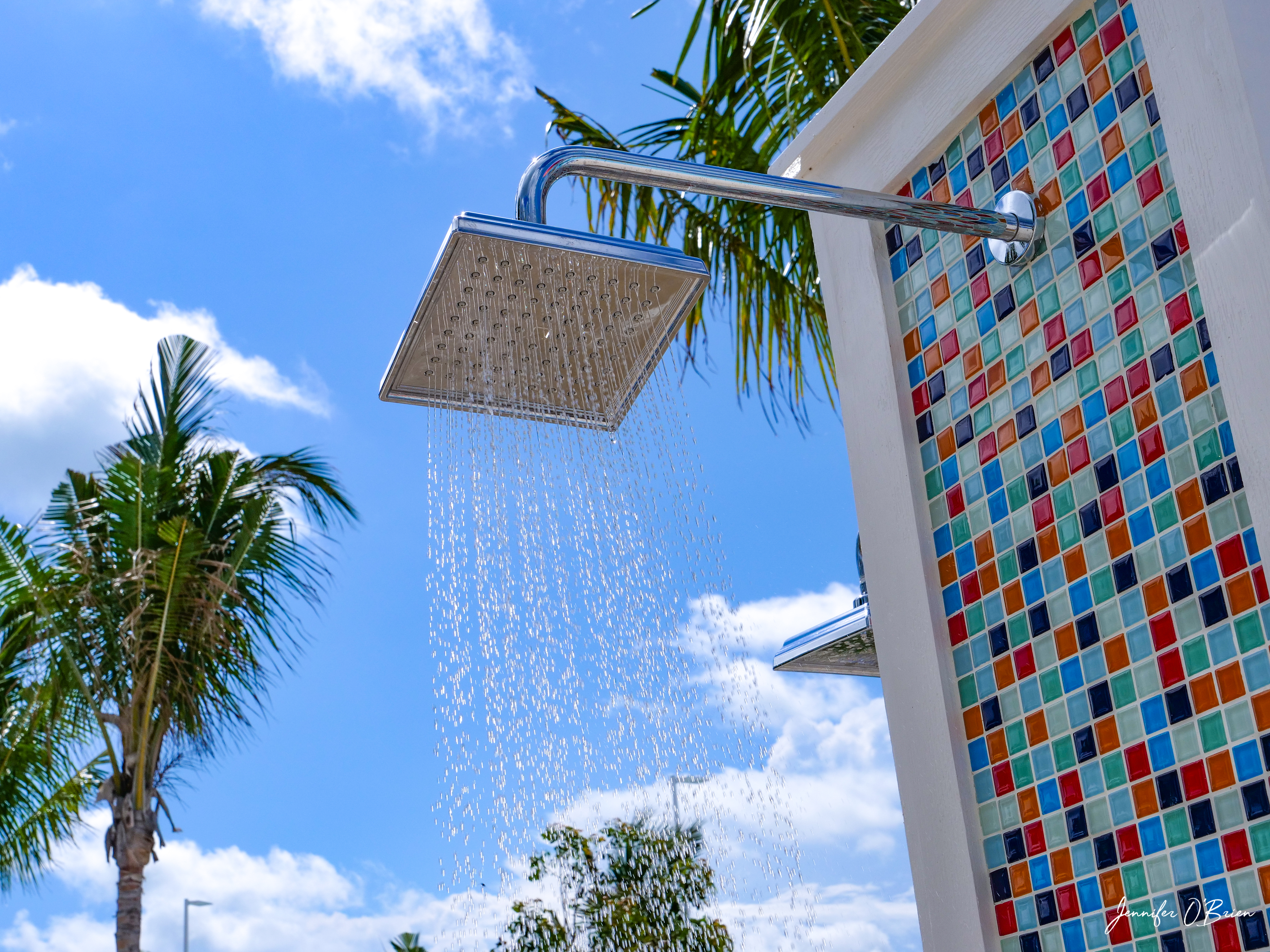 10. Snap a shot of the shower's colorful backsplash.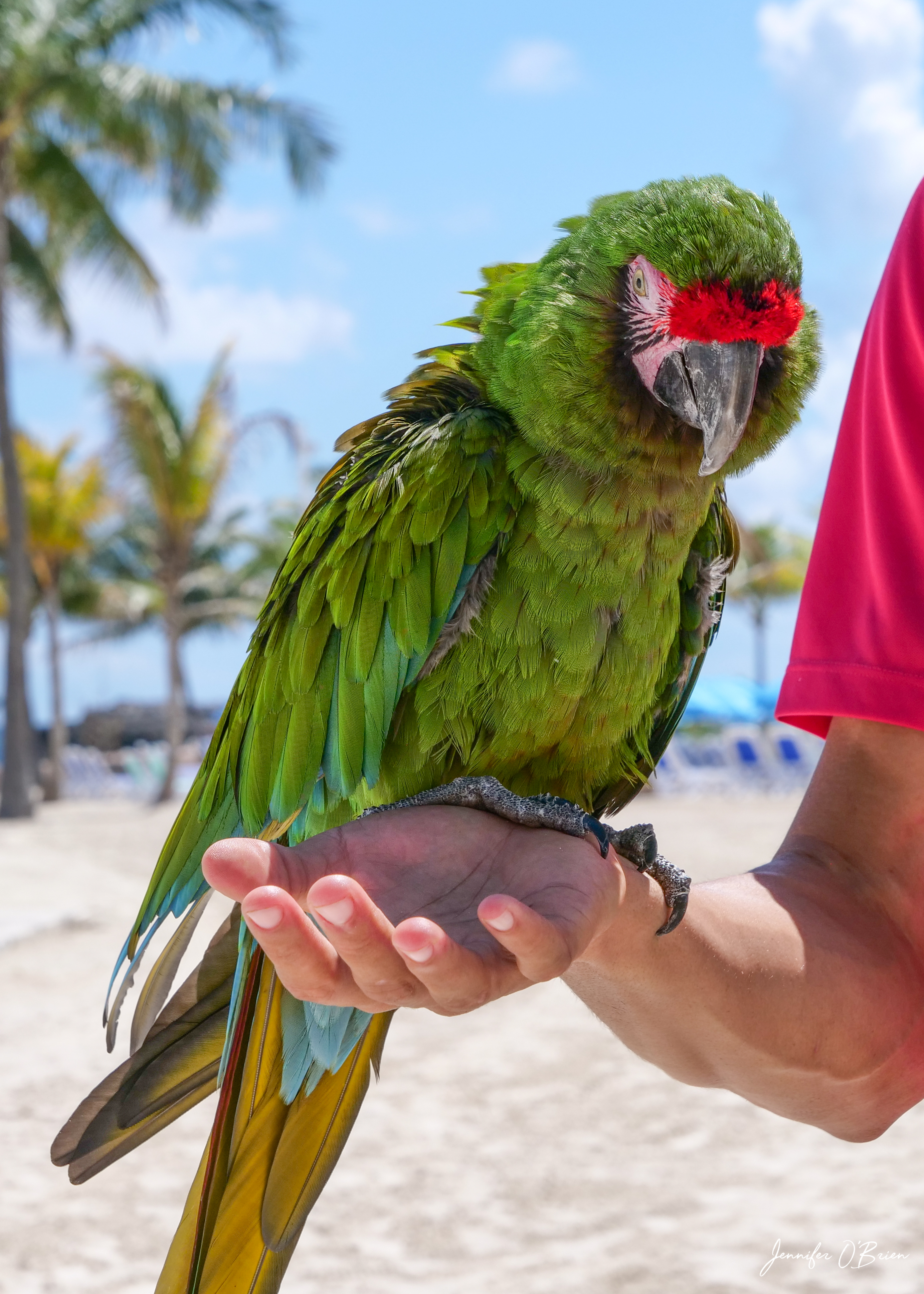 11. If you're lucky you might get to see a macaw escorted by one of the zookeepers.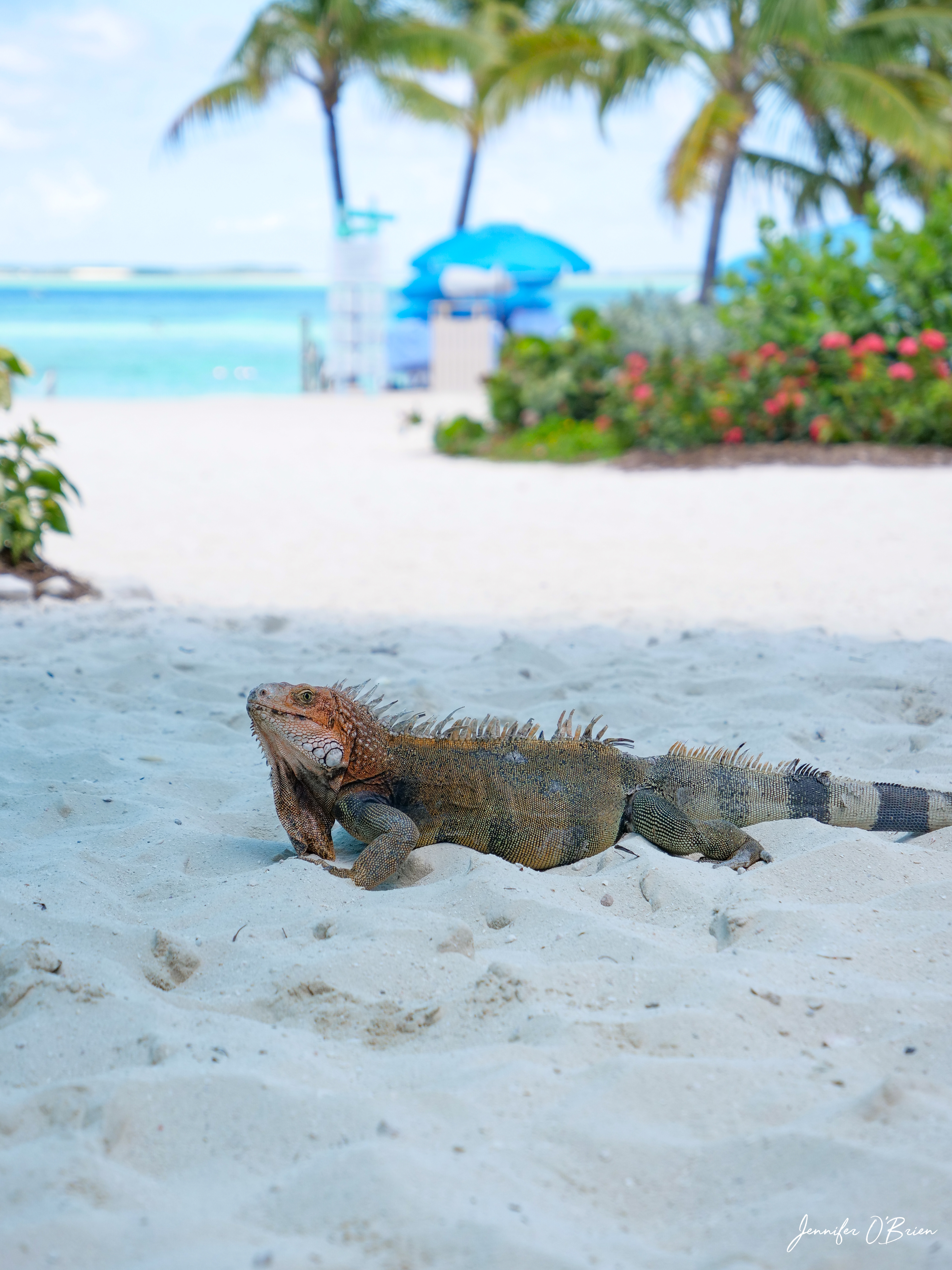 12. While grabbing a bite to eat you might also see an iguana looking for leftovers.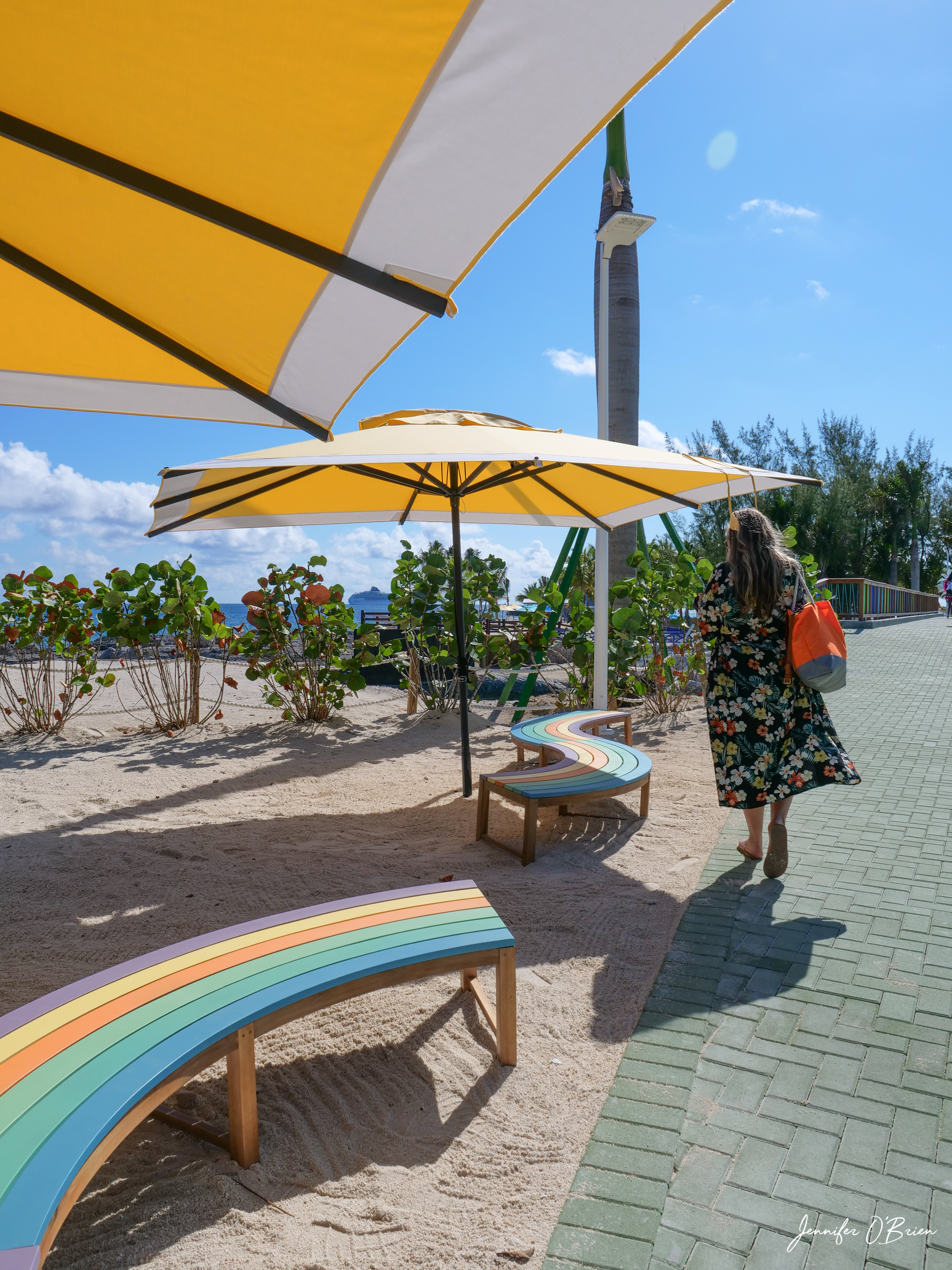 13. Near the entrance to Chill Island you will see rainbow benches.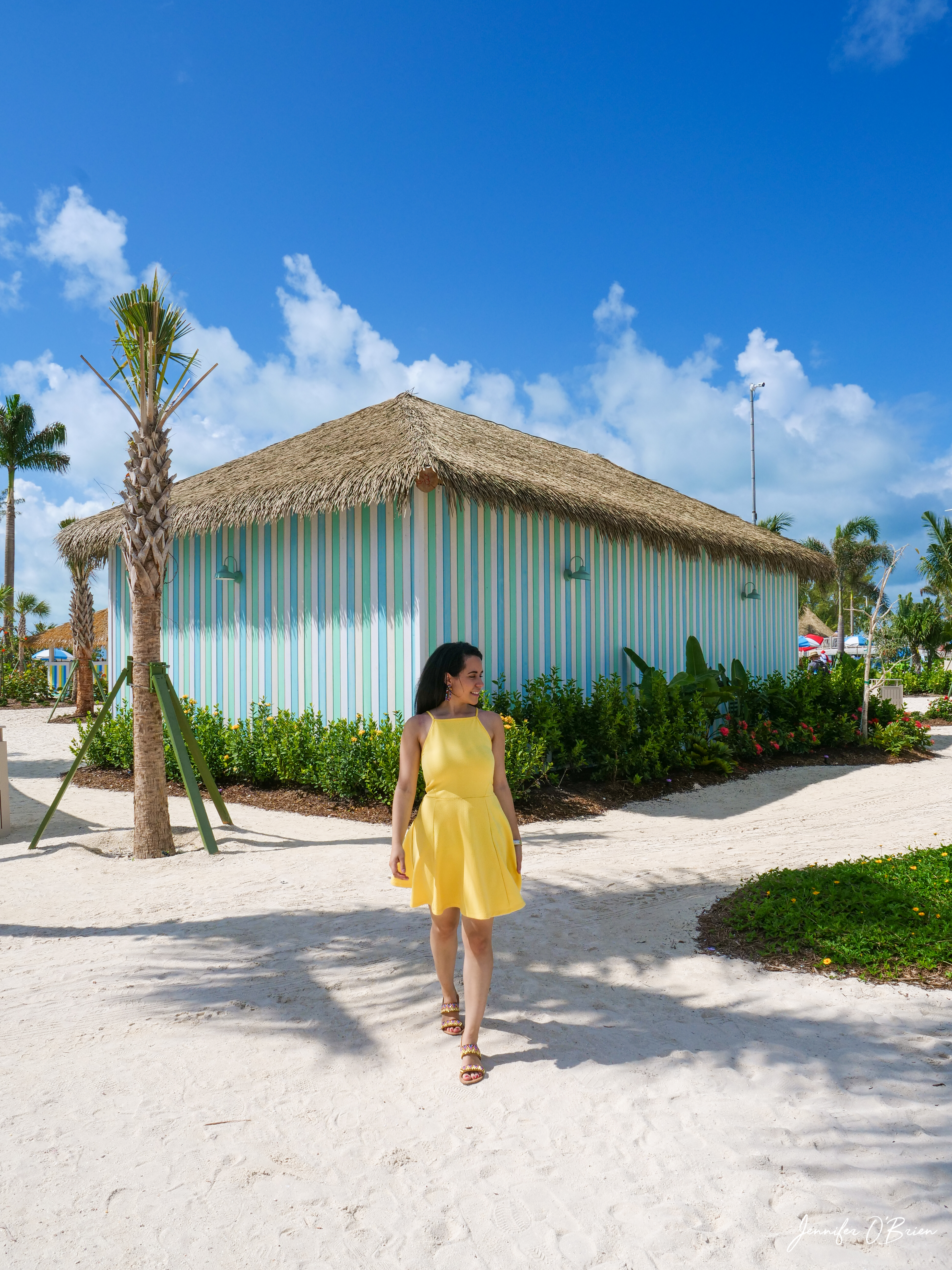 14. Take a shot in front of one of the many colorful wooden fences or houses and don't miss the straw market.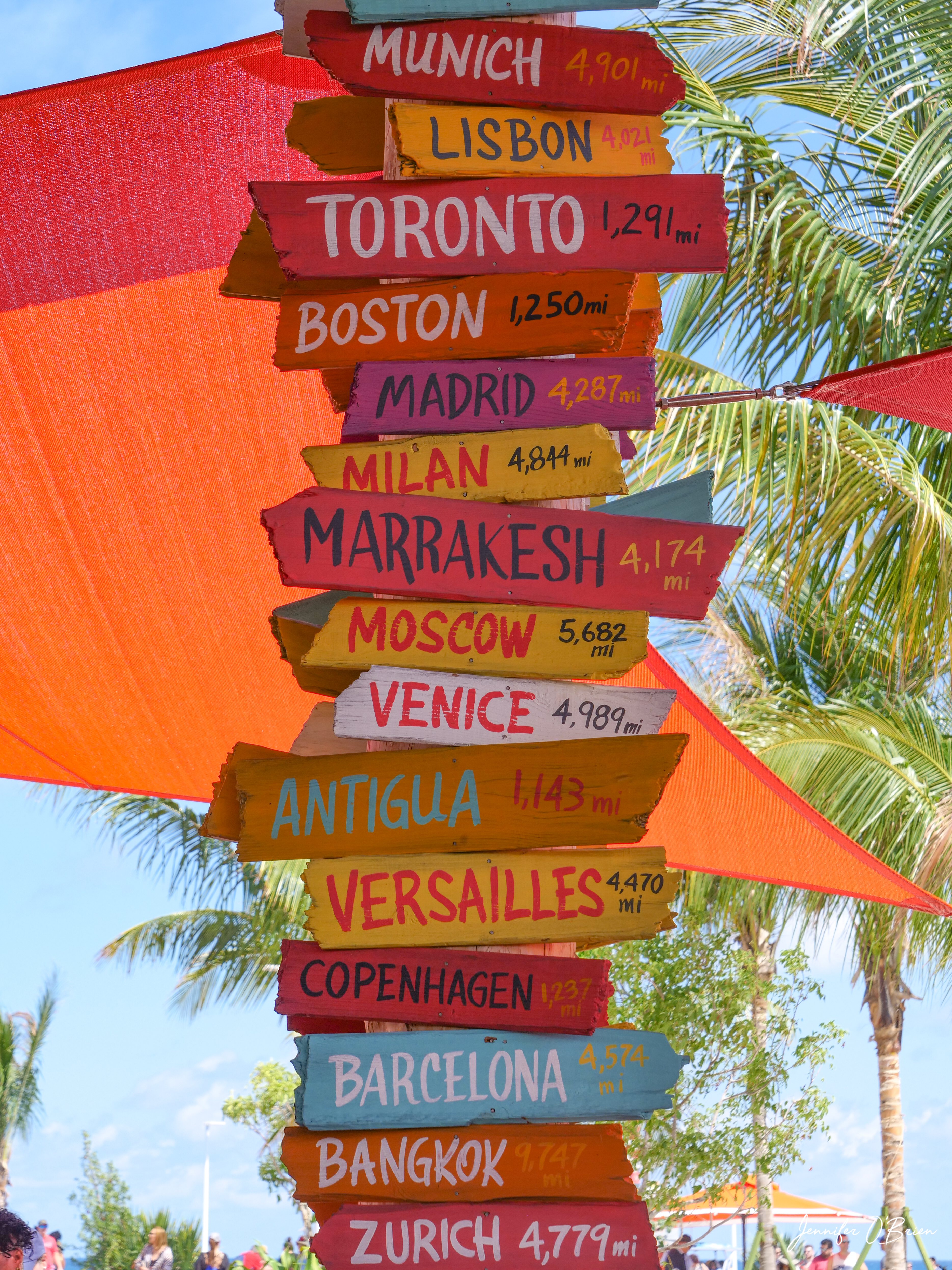 15. At Captain Jack's you will see swing chairs, a ship-shaped bar and these pretty city signs.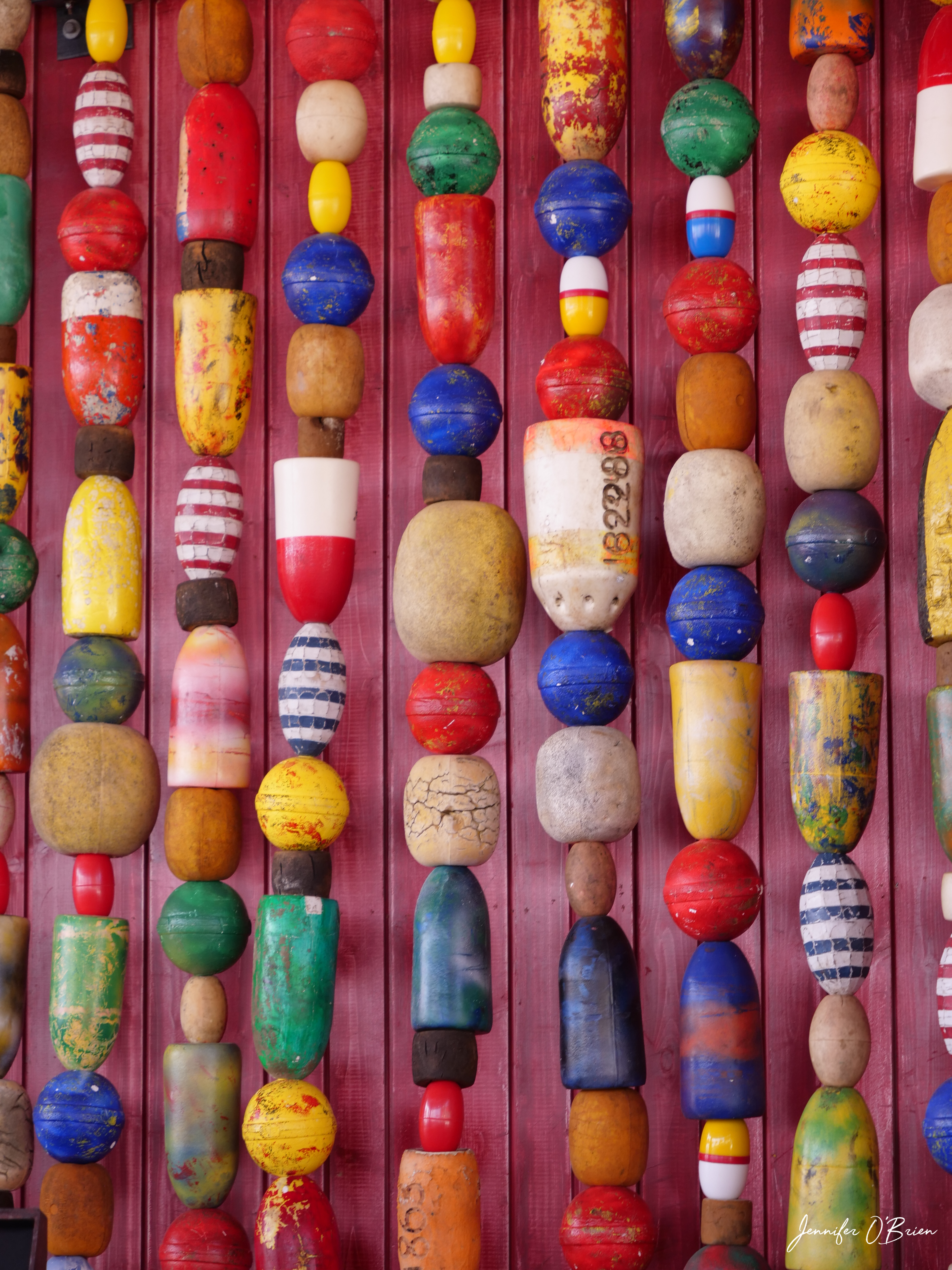 16. Shoot the buoy backdrop behind the stage.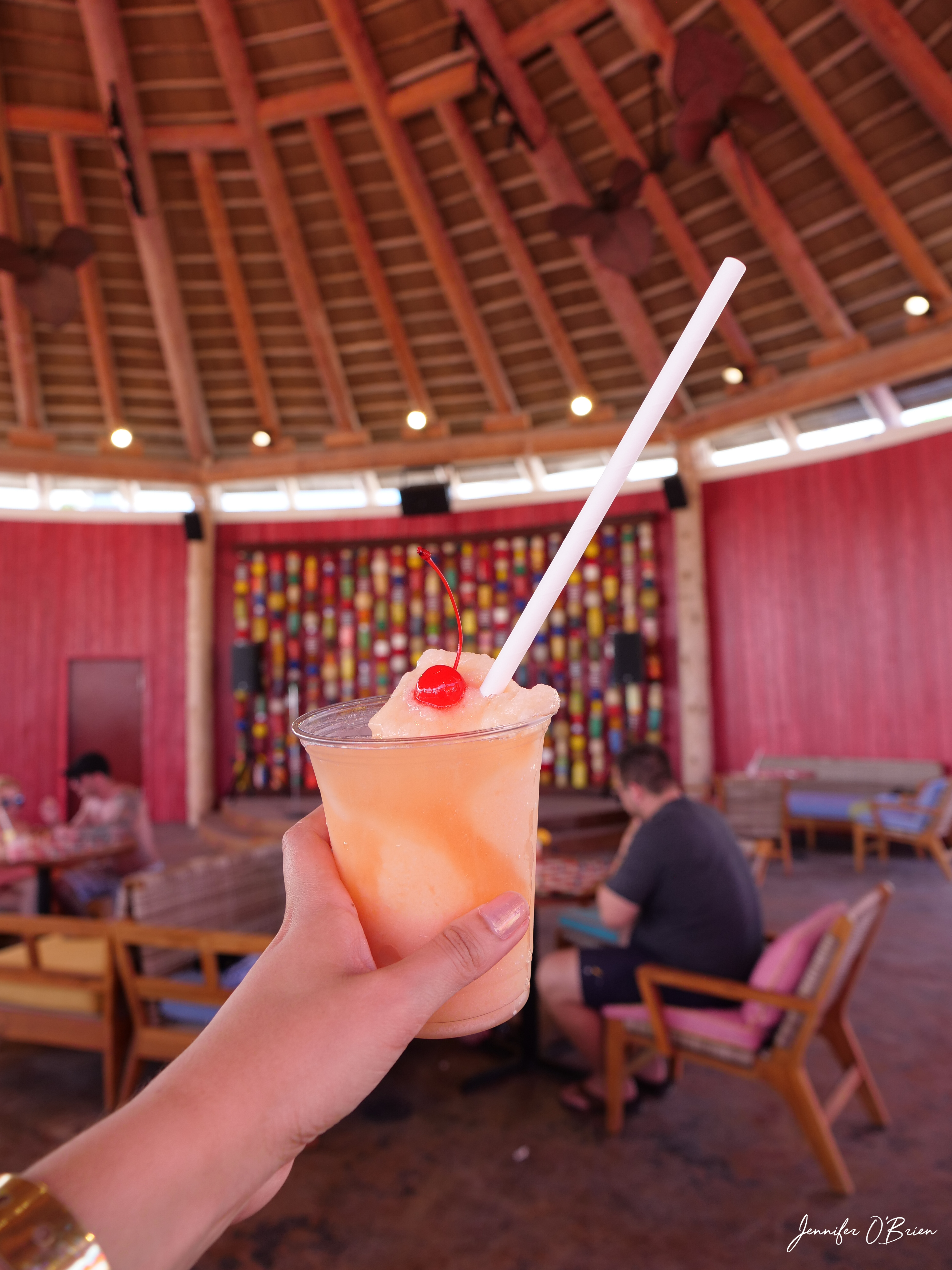 17. Lastly enjoy a frozen drink.
Which photo was your favorite? Comment below!
Read next: 11 things you didn't know about CocoCay Island
PIN IT: