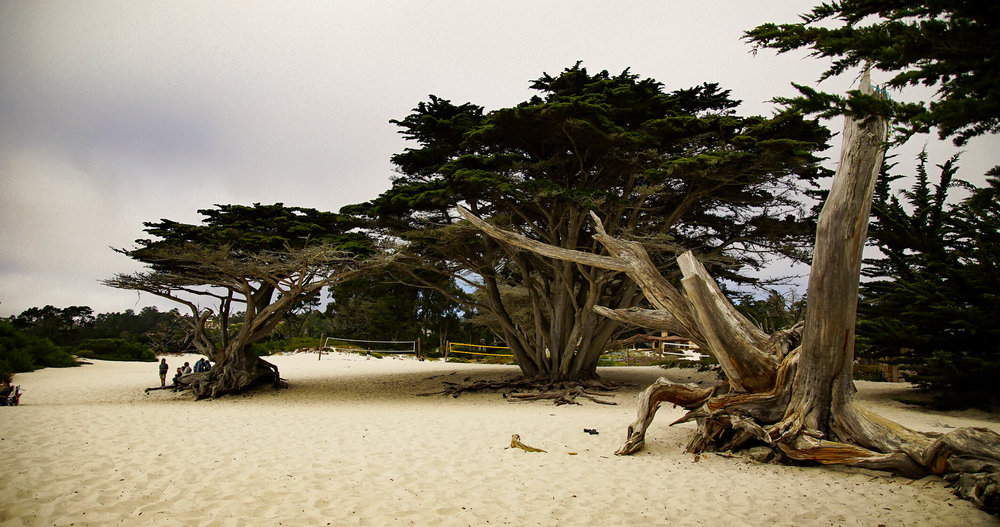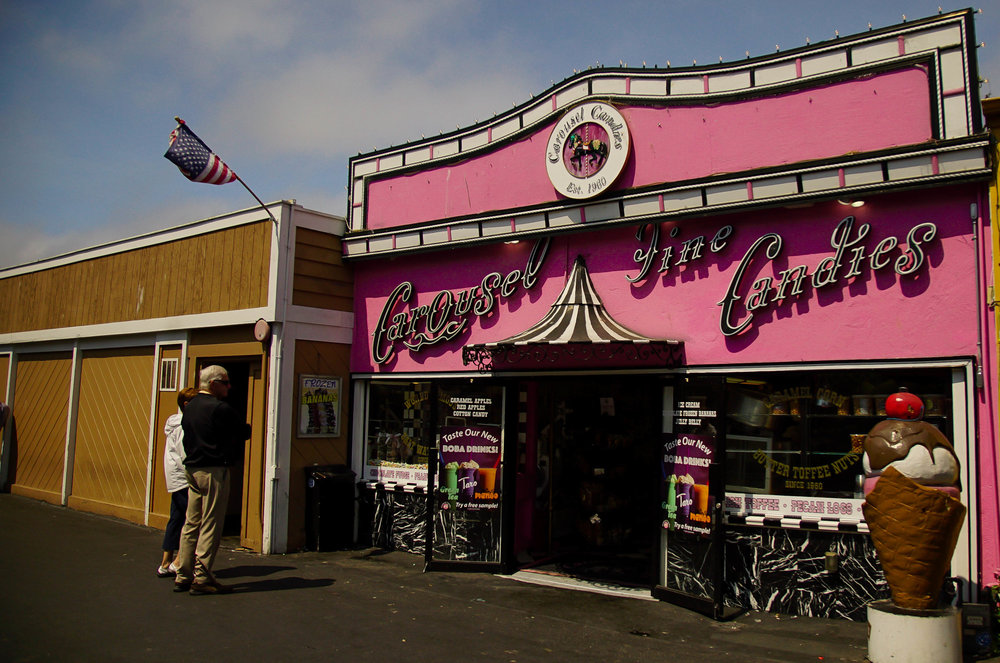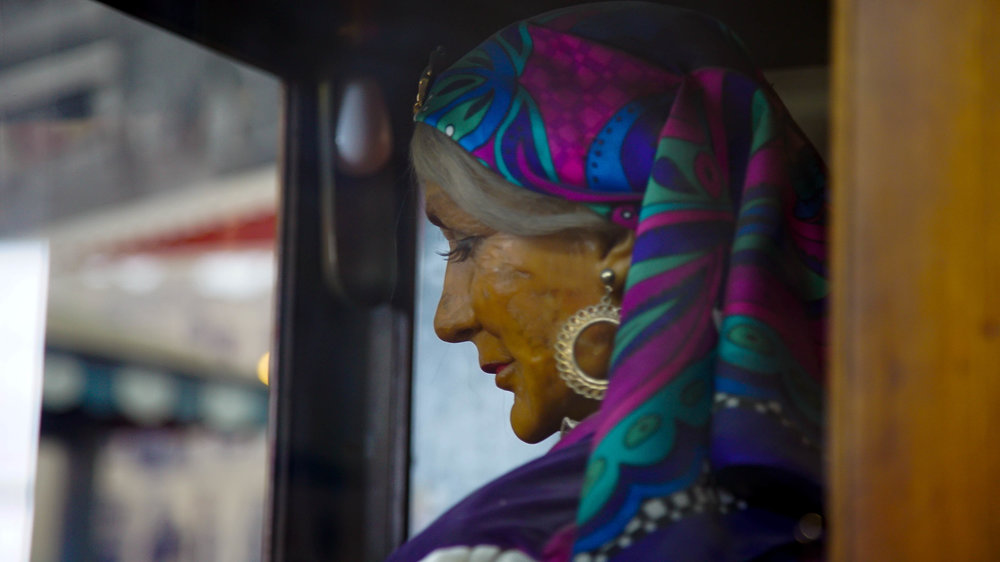 Photos provided by Rin Ehlers Sheldon & Stand Up 8 Productions
"I shall be telling this with a sigh
Somewhere ages and ages hence:
Two roads diverged in a wood, and I—
I took the one less traveled by,
And that has made all the difference."
Oh, Robert Frost, you beautiful genius…If you could have taken the CA-1, you would have taken the road more traveled by. There's a reason certain destinations and certain journeys make the bucket lists of so many—they are tried, and they are true. They are classics.
The drive up (or down) the CA-1 is particularly precious to me. The oases that freckle the 656 mile stretch up the coast are iconic in completely unique ways. Every town, every city represents a different kind of Californian – something that I didn't always appreciate.
When I moved to California, from IU, this state was as foreign to me as the moon. San Diego stole my heart, but I resisted being a Californian. I cursed my state taxes and the traffic and the need for so many to forget from where and whom they came.
California was a cage masquerading as a paradise. It was part culture shock, part post-collegiate depression, part refusing to get behind my own choice to leave everything I knew and live here. Add graduating into a recession and not being able to travel home for Thanksgiving and you've got my recipe for 23 year old "what is my life" angst. I would walk outside and grimace at the palm trees. I would stare at hillsides blanketed in succulents and long for pastures full of bluegrass and trees that actually told you the seasons. Still, San Diego would tuck the hair behind my ear and say, "That's okay, Boo. I love you anyway."
Annoyed at my own state of mind, I started to learn more about the state in which I was cantankerously residing. I tried to shut up and listen. It was a cacophony of Lana Del Rey, Indie Folk, and the Beach Boys, but I was listening. Sometime between taking the train to work in LA, attending weddings in the Central Coast, and booking a few gigs in San Francisco, I must have let down my guard. The history became intriguing. I realized how addicting, challenging, ridiculous, wonderful, and all at once familiar the people were. When I finally started to travel for work, I was struck by how much I missed my "cage."
I can't pinpoint the moment I accepted California as my home, but I can tell you when I really embraced it: the first time I drove the CA-1.
I've driven or ridden down that road so many times now, and every single time, I am proud to be a Californian. I'm so proud to live here and love here and show off the palm trees and the hillsides lousy with succulents. The mountains, the deserts, the cities full of sunscreen lathered horn-honkers and the beach towns with 65 year old surfers telling you to "just slooooow doooown, dude." The Gold Rush, the seals, cable cars, margaritas, the dreamers, the burnouts with unconventional offices… everyone with a view of the Pacific.
This state is so diverse from top to bottom and the only way to experience it in one trip is to drive the CA-1. Inland Californians, don't be too mad at me—you inspire me too, but right now, we're driving the Coast.
I'm not the only one who feels this way about this trip, so I will warn you there are frequenters of this highway with very different and very passionate advice on how to traverse it. They'll offer must stops and must eats, and they will most likely all be fruitful suggestions. I've done this trip in a day to make the commute to San Francisco more fun, and I've done this trip in a week to really take my time to savor it. There's really no wrong way to do it. Despite what people may write, there's no wrong time of year to do it. I love a foggy Golden Gate Bridge and a chilly Big Sur—sue me. However, there is a perfect frame of consciousness to take this trip—when that voice we drown out 9 to 5 says, "Hey, you out there with your flat iron and pricey dependence on caffeine, can we slow down a bit?"
Whether you need more time to make an important decision or you want to really savor a celebration—whether you feel stuck or free—anytime you want to milk the most you can out of a moment, you should get in the car and drive the 1.
If this trip sounds seductive, but you have no idea where to start, take comfort in that you can almost do no wrong. You can book a resort for every night, or you can hop in the car with a backpack and a tent. There really is a version of this trip for everyone. Sarcastic but real tip: when driving North, the ocean is on your left. When driving South, it's on your right. Avoid driving through LA from 8:00AM to 10AM and again from 2:30PM – 7:00PM. If you can drive through both LA and San Francisco on weekends or during off-peak hours, you will be much happier. You won't know why until you ignore that advice.


(Check out this article for a very sound introduction to this drive, complete with map. They've got your best basics covered.)
Drive from San Diego to San Francisco or flip the trip Southbound: it really does not matter. If you're looking for a more conservative investment, look at planning the trip both ways. Choose the direction that yields the most cost effective flights and accommodations. Either way you go, you will wish you had spent more time in Big Sur, so plan to really enjoy the middle of the drive.


Go alone. Go with a love interest. Pack a crowd of friends into a VW bus, and now you're really fitting in. Leave curmudgeons at home. This is crucial…unless that little voice is telling you to spend more time with your resident curmudgeon. Hey, you do you. Maybe your story will be better than UP. Unlikely, but anything's possible on the 1.
(Oof, that opening montage. Every time. Every single time.)
ANYTHING IS POSSIBLE ON THE ONE! Roll with it. Literally, figuratively: roll with it.
Make a badass playlist. If you're traveling with others, find out what they don't like. Don't take this trip with people who hate the music you love unless they are brilliant conversationalists.
Please don't eat at a single chain, unless you've never eaten at In & Out, then you have to do that at least once, but calm down; it's just a cheeseburger. Don't edit yourself when you're awestruck by the biodiversity of California. Laugh and ugly cry and feel grateful for the good things. That's what being a Californian really is. It's about being OPEN.
In regards to this road trip, I'd be honored if you'd be open to the following:
SAN DIEGO
Visit Cabrillo Monument in Point Loma.
Ride the Carousel and drink lemonade (or something stronger) in Balboa Park. You need a whole day in Balboa Park. Museum of choice: The Museum of Man.
Finish off your park day with a show at The Old Globe.
Drink at a Microbrewery or a juice bar. Ask a local to point you toward their favorite taco stand or their favorite yoga studio. All combinations are appropriate.
Don't leave San Diego without eating at Extraordinary Desserts.
Avoid Pacific Beach.
Window shop in the Cedros Design District in Solana Beach.
Watch the surfers at Swami's. Visit the Self Realization Fellowship. Walk the gardens.
Grab a coffee and gluten free chocolate chip muffin at Pannikin in Leucadia. We might bump into each other there.
ORANGE COUNTY
Eat a burger at The Riders Club Cafe and a crepe at La Galette in San Clemente. Walk the pier and the hill to the main strip for a great stretch of the legs.
Ride a stand up paddleboard.
Go to Balboa Island. Eat a chocolate covered banana.
See a movie at The Port in Newport Beach.
LOS ANGELES
Don't be too cool to be a tourist.
Take a picture with the Hollywood sign at the Griffith Observatory. (Also go inside.)
Go to the Getty. Go to Amoeba Records.
Experience one limb of the Entertainment industry. You're at the epicenter. See a concert, be an extra in a movie, do anything other than go to a wax museum.
Get Boba at Urth or coffee at Intellegenstia.
Go old school and eat somewhere like Canter's or Greenblat's.
Don't ignore Downtown LA, and I don't mean visit the Staples Center.
Visit Santa Monica Pier. I really love it in the morning. If you plan on making Santa Cruz part of your trip up the 1, don't spend too much precious time in Santa Monica.
Drive through Malibu.
SANTA BARBARA
Eat the dreamsicle dessert at the Finch & Fork.
Go shopping.
Rent a boat.
Visit the Mission Santa Barbara.
SOLVANG

This stop should be included if you drive through the Santa Ynez Valley, necessary if you're doing this trip in less than 4 days.
See the miniature horses run at Quicksilver Ranch. Warning: you will giggle and be overcome by cuteness.
Eat a buttercream and raspberry Waffle.
Take pictures of windmills. Try the local wine. The movie Sideways was made about this region with good reason.
MORROW BAY
Get a scallop taco at Taco Temple.
Visit Morrow Rock. Start to slow down the pace and grab a photo with a sea lion or go and watch the otters play.
Stay at the Marina Street Inn with Claudia, and tell her dog Trap I say hey. Any other recommendation for where to go in Morrow Bay (and frankly, almost anywhere in the world) you can get from Claudia. The lady is a true Travel Woman.
SAN SIMEON
HEARST. CASTLE. ELEPHANT SEALS.
End of speech.
BIG SUR
If you are planning way in advance, try and book a yurt at the TreeBones Resort. The Lucia Lodge is also remarkable. Places like Deetjen's will require you to book over the phone. Don't be scared, they rock it old school in that neck of the woods. The lodging in Big Sur will be expensive, unless you are a camper. In that case, the world is your beer battered oyster. If you are an inexperienced camper, there are providers on AirBnB who will come and set up and tear down a glamping site for you, complete with mattress and linens.
Go to McWay Falls. Go to Pfeiffer Beach. You will remember it for the rest of your life.
Buy a copy of Tropic of Cancer at the Henry Miller Memorial library. Feel the ghosts of dancing flower children.
Nepenthe has the most beautiful view of any restaurant anywhere. Get apps and drinks, but skip spending your entire food budget on food that (sorrynotsorry) won't be worth it. Go to Big Sur Tap House to fill up on pub grub that won't break the bank.
EAT BREAKFAST AT DEETJENS!
Hug a humongous tree. Just. Hug it.
CARMEL-BY-THE-SEA, PACIFIC GROVE, & MONTEREY
Go to the Beach.

Eat an enormous pretzel at Carmel Bakery.
Climb out to the edge of Lover's Point.
Eat clam chowder at Vivolo's Chowder House. Pay extra for the garlic cheesy top-bread.
Walk Cannery Row.
Stay somewhere quirky like the Jabberwock Inn.
Do the 17 mile drive, and do all of it. Wonder at the Lone Cyprus.

Have a jacket handy.
SANTA CRUZ

Go to the Boardwalk. Ride rides. Waste money on carnival games. Be 11, and love it.
Grab ice cream at The Picnic Basket.
Rent an umbrella, enjoy the sand, be transported to the 1960s.
Check out the Surfing Museum.
SAN FRANCISCO

Again: do not be too cool to be a tourist.
Read something aloud at City Lights Bookstore. Please buy something and don't just take pictures in the amazing alley adjacent.
Book tickets to Alcatraz. (You need to do this one 2 weeks in advance if you actually want to go in.)

When you're hungry, go to Mo's. The line will be so long at Mama's, and you have things to see and do. Go to Mo's.

Grab an affogato at Blue Bottle Coffee in the Ferry Building. Talk to people who are truly passionate about food.
Get Clam Garlic Parsley Pizza from Golden Boy.
Don't eat at Buena Vista. Do get the Irish Coffee. Then grab the Powell-Hyde cable car.
You must visit Lombard Street. You must walk on the Golden Gate Bridge. If you're traveling with anyone with mobility issues, seeing the bridge from a ferry is a wonderful option. The view from the Coit Tower is absolutely worth it.
The Palace of Fine Arts is absolutely worth it. You can do it in an hour or take a slice of Golden Boy pizza with you and make an afternoon of it.
For history nerds like myself, Fort Point will be the highlight of your trip. Yes, it is incredibly cold there, but the wind is rejuvenating. Take your fleece.
See a play. San Francisco has an amazing theatre scene. Support the smaller companies if you can.
Go to the Musee Mechanique. It's free, but you'll need quarters to operate the machines inside.
Don't eat at Fisherman's Wharf! This is one of the best foodie towns in the country, and you don't have to go far to experience top notch fare.
____________________________________________________________
This is more than a road trip. This is becoming a Californian for however long you can. Try not to be too attached to the outcome, but I predict you will come out of this adventure differently than you went into it. It's more than a highway, it's a 656 mile retreat center.
Enjoy the open road and make sure to share your photos with TTW from your drive down the CA-1 with #TheTravelWomen.