As a local New Yorker many visitors ask me "what are the top things to do in NYC?" My list of top things to do is not your stereotypical list, but instead my list centers around experiences such as what to eat and drink, what to do, how to get around, where to stay and when to visit. This is also a realistic list considering you might only have a few days or a week to visit. I am not recommending places that are completely out of the way like the Cloisters or Coney Island; instead this list stays mostly within Manhattan with a few stops in Brooklyn and the other boroughs as well!
In a place nicknamed the Big Apple we need to start with food. Quick fun fact: if you're wondering why it's called the Big Apple, it was first described in the 1920's as "The Big Apple" in John J. Fitz Gerald's racing column "Around the Big Apple" in The Morning Telegraph. The nickname was brought back to popularity in a NYC tourism campaign in the 1970s!
1. Have a bagel:
What else would you have for breakfast? You cannot go wrong with a bagel in NYC. Try one with eggs or a schmear of fun flavored cream cheese, or even venture to The Bagel Shop in Williamsburg for the original rainbow bagel! They say there's something in our water that makes NYC bagels so good. You must try one while you're here!
2. Have a really good slice of pizza:
There are so many amazing pizza options so make one of your meals a slice or two from a well-reviewed pizza joint! If you're on a budget you can also try a dollar slice at one of my favorite dollar slice places. Watch my video above for more!
3. Have a hot dog or burger:
No, not a hot dog from a street vendor (though, if you do have street food try Halal Guys). I'm talking about a real NYC hotdog from a place like Papaya Dog and a burger from Shake Shack or the Burger Joint.
4. Pastrami sandwich:
You don't know how good this is until you try it! For the classic pastrami sandwich head downtown to Katz's Delicatessen. They have been serving sandwiches since 1888 and were included in a hilarious scene in the movie "When Harry Met Sally." Whatever you do, do not lose your ticket!
5. Food Markets:
If you ate at a different NYC restaurant every single day, it would take about 20 years to try all of them, not even accounting for new restaurants! So, try a few restaurants and culinary styles in one place at an indoor or outdoor food market. For a variety of indoor eateries and the best tacos head to Chelsea Market or if you like Italian food go to Eataly. For outdoor food markets, enjoy Smorgasburg or local farmers' markets.
6. Have a decadent dessert:
Savor some of the fanciest 3-course dessert meals at ChikaLicious, the original hybrid cronut, a frozen hot chocolate at Serendipity 3 or liquid nitrogen ice cream, featured above.
7. Brunch:
Enjoy a classy brunch or a diner dive milkshake like the must-share shake at the retro style Big Daddy's diner or Black Tap.
8. Have a coffee:
No, not Starbucks… NYC has a myriad of coffee options at some of the cutest coffee shops, complete with cats, books, records, board games, you name it!
9. Take the subway and take a taxi:
The subway can be confusing so watch my video about the subway for more. If you love trains and train history, head to Grand Central, one of the most beautiful train terminals in the world! Though I recommend the subway as the fastest way to get around, it doesn't quite have the prettiest views. In the summer it can be uncomfortably hot and smelly. If time and budget allows, take a scenic taxi ride to the next place on your NYC bucket list to enjoy beautiful city views. Tip: When calling a cab or taxi you will know if they're free or available by looking to see if the number on top is illuminated! When the numbers are lit up that means it is available, when they're not lit up, that taxi is occupied.
10. Helicopter:
I have been fortunate to take a helicopter ride in NYC, LA, Czech Republic and Australia, but NYC is still my favorite! It is hard to beat NYC views and iconic buildings seen from an aerial perspective.
11. Staten Island Ferry:
If you have limited time you do not need to spend a full day visiting the Statue of Liberty! Instead enjoy the best free cruise available, the Staten Island ferry with views of the Manhattan skyline and the Statue of Liberty! For where to catch it and where to stand watch my video above all about it above.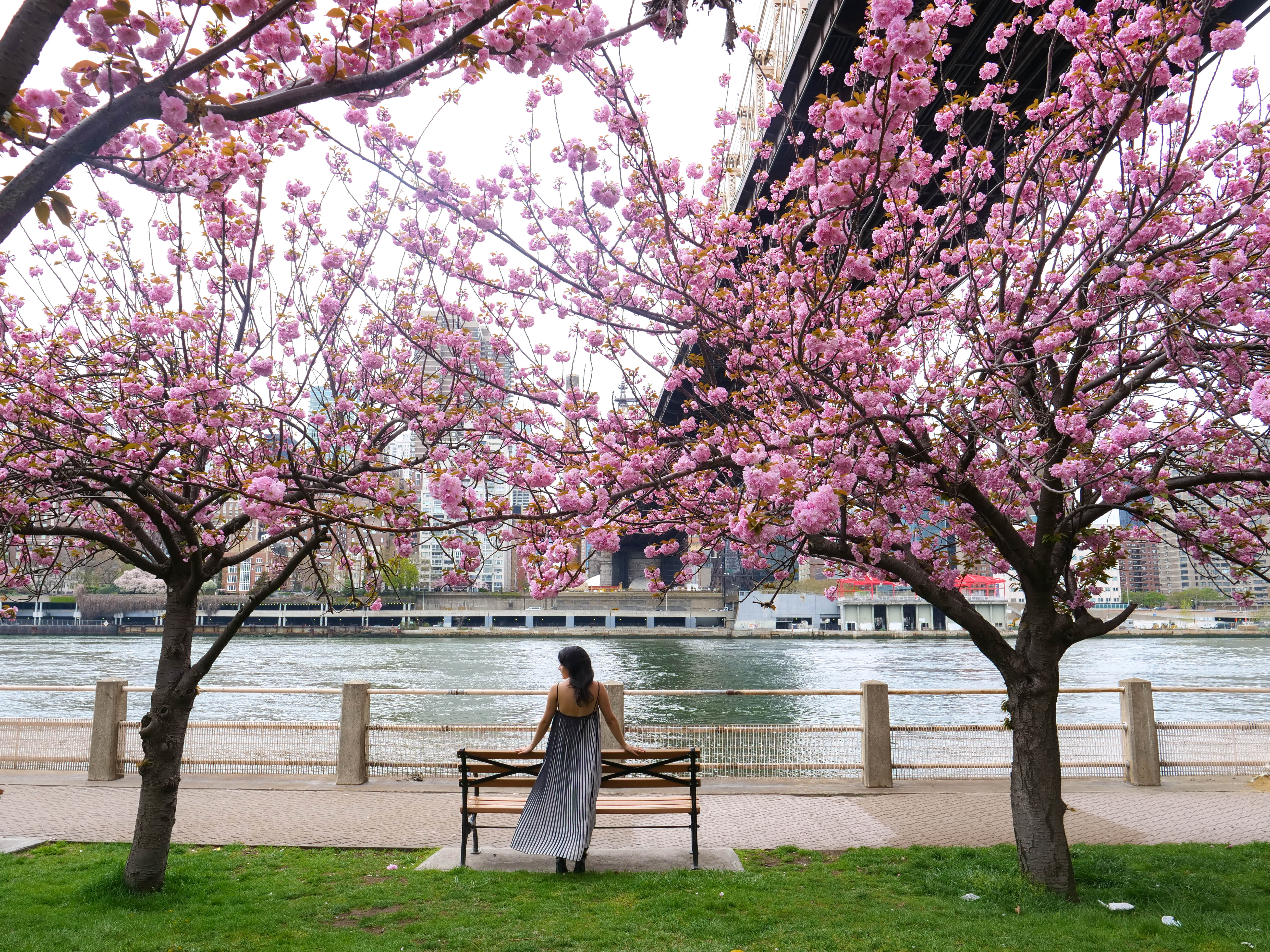 12. Visit another island:
See the less crowded and family friendly Governor's island or enjoy a fun red tram ride with just a metro card swipe across to Roosevelt Island.

13. Go to Brooklyn:
If you have time to venture outside of Manhattan, go to my favorite borough, Brooklyn! Enjoy gorgeous views of the Manhattan skyline and walk across the Brooklyn Bridge to really appreciate this architectural wonder!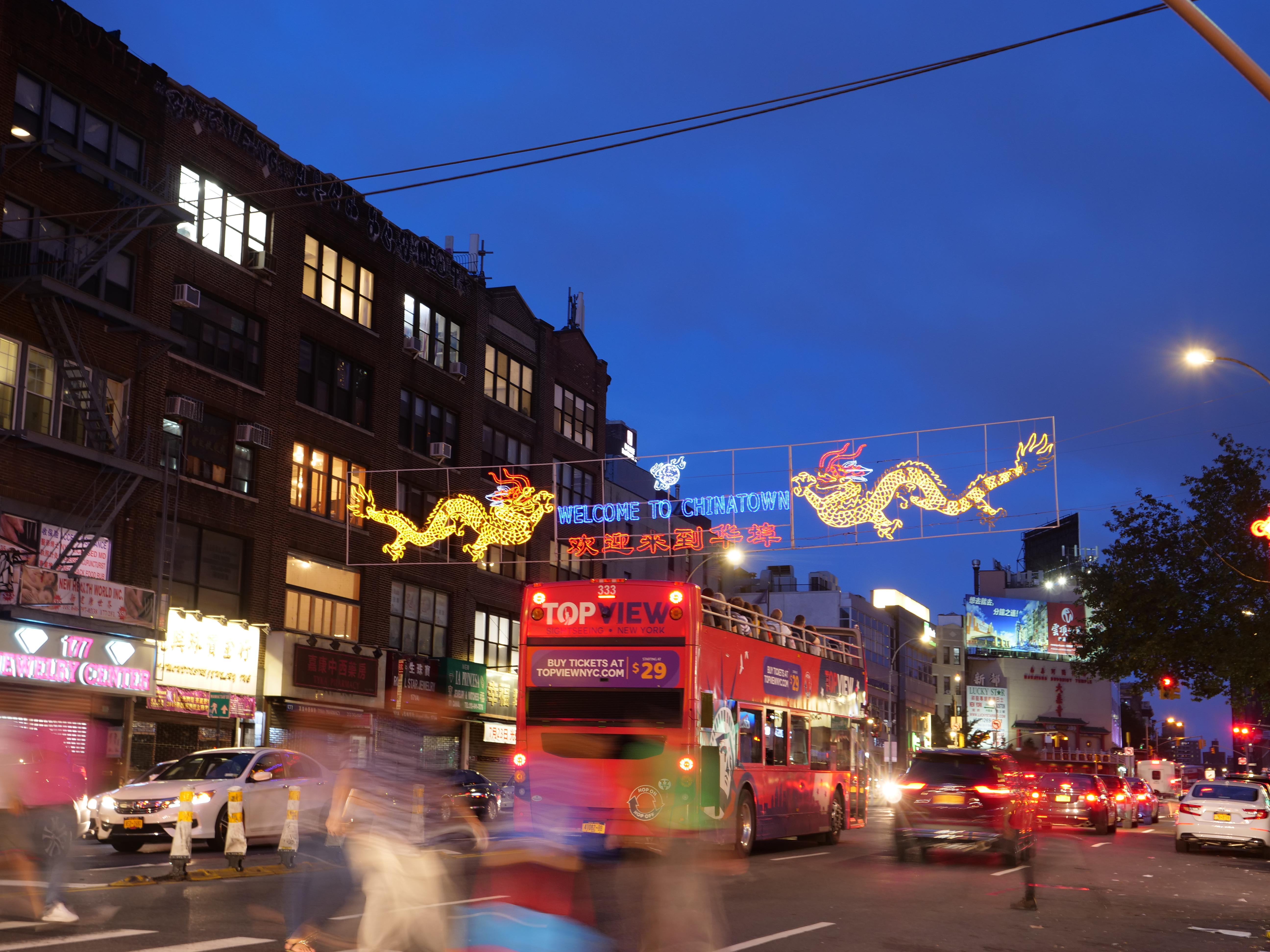 14. Visit a neighborhood:
Travel to another country within NYC by visiting a unique neighborhood like Chinatown, Little India, Koreatown or the new Little Italy along Arthur Avenue in the Bronx!
15. Go to the top of a tall building:
The top observation decks in NYC that you have to pay for are Top of the Rock, One World Trade Center, Summit, Edge, and the Empire State Building. Each view requires tickets that cost about 30 dollars and up. Depending on the time (like just before sunset) you might have to wait in line to get in. So always go a full hour or more before sunset to avoid the crowds and missing that golden light.
The top of the Empire State Building is perfect for classic NYC fans like myself, who love the art deco architecture style. If you love old movies from King Kong to When Harry Met Sally, you'll appreciate this classic landmark. My only note is that on top of the Empire State Building, the most iconic NYC building, the Empire State Building, is missing from your skyline view.
If you want to see the Empire State Building in your view, head to Top of the Rock, where almost every stock photo of NYC comes from. It is the view people associate with the entire city and for good reason. It's a beautiful place to watch the sun set over the Empire State Building and downtown Manhattan. The 360 degree views of Central Park are also pretty stunning!
One World Trade is a newer observatory view and one of the best parts of it is the elevator show and the views of the bridges. Since it is so far downtown the rest of the skyline is a bit far and small, so bring your zoom lens. This is where you get the best views of the bridges, including the Brooklyn Bridge.
If you have a limited time in NYC and you do not want to spend the money and time in line for one of these main observatory decks, then head to a rooftop bar for free views over food or a drink. The midtown rooftops with the best views include: The Skylark, 230 5th, Refinery Rooftop and Spyglass Rooftop.
16. Do touristy things like go to Times Square:
Some locals say, "don't go here it's a tourist trap" and yes, it is super touristy, but there is nothing wrong with being a tourist. You do have to go here. Even though I avoid walking through this crazy crowded area, I remember my first views of NYC and looking in awe at all the lights. It could be midnight but all of the neon lights shine on the area making it really feel like NYC never sleeps. It is something everyone needs to see at least once when visiting NYC. Even if it's a quick visit, snap a photo and then head to the next stop on this list.
17. Go to a museum:
NYC is said to have over 100 museums! There's a museum for every region, culture and artistic genre including: the Tenement Museum, The Museum of the Moving Image, Museum of Chinese in America, Jewish Museum, International Center of Photography, Cooper Hewitt and so many more!
If you're only in NYC for a short visit, you can pick your favorite pieces to see in the museums in the area known as the Museum Mile. This Museum Mile includes ten museums, my favorites are The Metropolitan Museum of Art (a.k.a. "The Met"), The Guggenheim and The Cooper-Hewitt.
18. Go on an adventure!
If you enjoy rock climbing, climb during the summer at "The Cliffs at DUMBO," located under the Manhattan Bridge or climb outside on the historic rocks in Central Park!

19. Go to a park:
NYC is called the concrete jungle for a reason, but almost 20% of NYC is made up of parks! There are some gorgeous parks that juxtaposed with the tall buildings make for the best walks, runs or bike rides. Head to Central Park, the Highline's elevated railroad tracks turned-park or any park near you!
20. Watch the sunset: (Or if you're an early riser the sunrise!)
Enjoy sunset views on the Staten island ferry if you time it right or in Brooklyn or Queens along the water. One of my favorite lesser known spots for watching the sunset is Gantry Plaza in Queens, the park with the Pepsi Cola sign.
21. Get lost in a book:
If you love books check out the Strand bookstore, the Morgan Library or the Rose Room in the New York Public Library next to Bryant Park.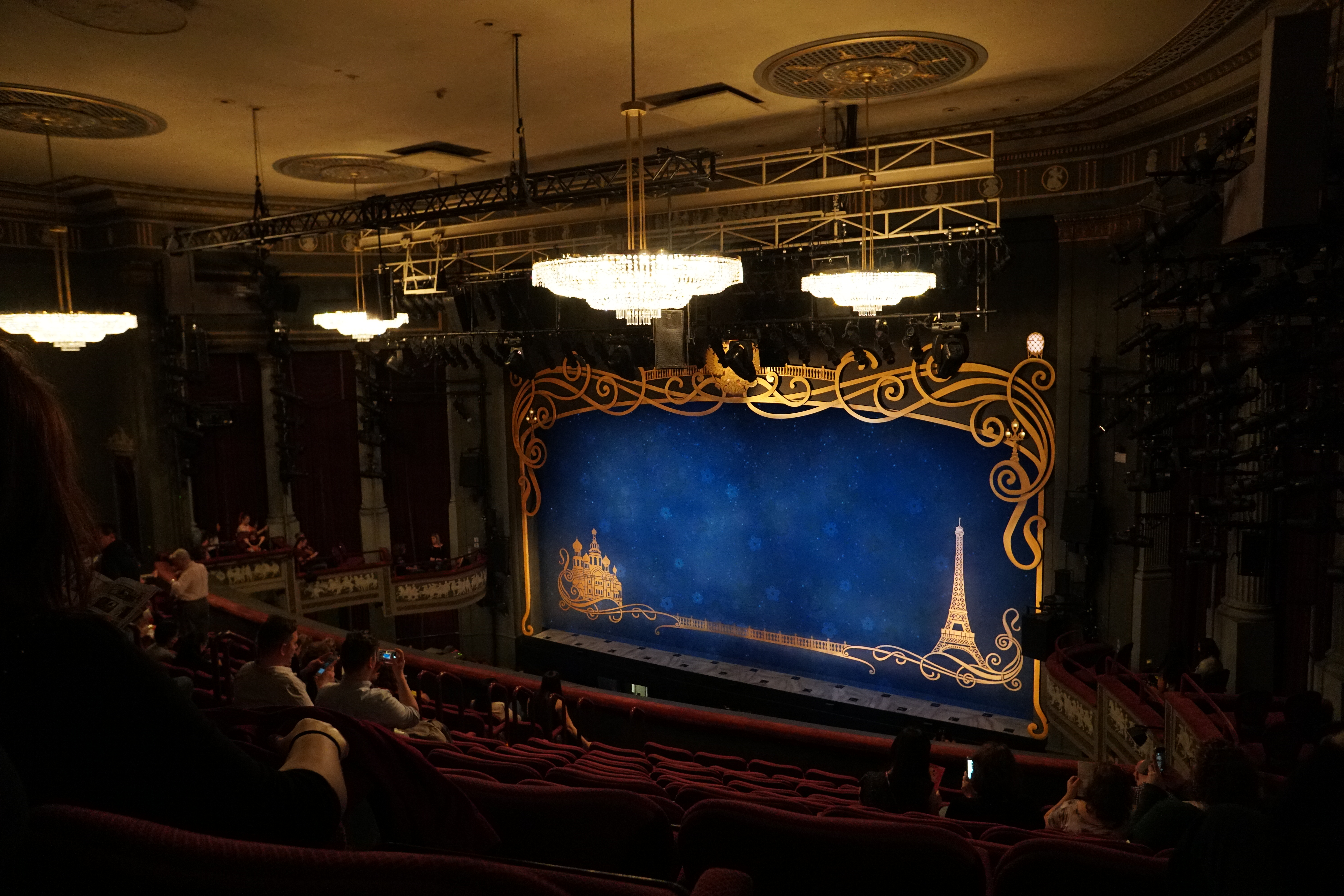 22. Go to a show:
Known for some of the best shows in the world, Broadway is the place to see classics and revivals. Or save money and see an entertaining but more affordable off-Broadway or off-off-Broadway show. The more offs, the larger the discount!
23. Dine-in movie:
Enjoy a movie and a picnic under the stars in a NYC park like Bryant Park or go to a dine-in theater like Williamsburg's Nitehawk Cinema to see an indie, retro or new film with themed cocktails and food.
24. Wear whatever you want!:
Most New Yorkers do wear black so if you want to fit in wear black. At the same time New Yorkers are used to seeing all kinds of things without ever taking a second look, so wear whatever you want! If you want to wear a rainbow tutu and tiara, New Yorkers will not give you a second glance.
25. Have a night on the town:
NYC is known as "the city that never sleeps" for good reason! Enjoy classy cocktails at hidden prohibition age speakeasies or dive bars that have pool, live jazz and ping pong like one of my favorites, Fat Cat.
26. Go shopping or at least window shopping:
For the prettiest window displays head uptown Fifth Avenue, or enjoy eclectic vintage stores in Brooklyn, a huge photography superstore or for classy cobble stone streets head to Soho – AND watch my Soho video guide too!
27. Follow in famous footsteps!:
There are so many tours you can take that follow shows that choose New York City streets or icons as their backdrop, like Seinfeld, Friends, Gossip Girl and Sex in the City.
28. Stay somewhere unique:
Stay somewhere unlike anywhere you've ever stayed. For convenience, stay in a hotel in midtown for easy subway access and bright lights. If you're not a huge fan of crowds then venture further uptown or downtown or to Brooklyn for a quieter place to sleep. Luxury travelers: check into a suite overlooking central park. For affordable stays in local homes, use my code for $40 off your first Aribnb rental in any apartment from a modern apartment skyscraper to a classic NYC brownstone! I recently did a staycation in three Airbnbs in Brooklyn and definitely recommend staying with a super host at an apartment within a few blocks of the subway.
29. Do something off the top lists that you can only do in NYC!
I wish I could include everything there is to do in NYC in this list, but unfortunately I just can't. So, if you love a certain type of art or even food or whatever you will be happily surprised to find out that there might be a museum, exhibit, restaurant or show all about it! Look up your favorite things or shows and find something off the beaten path that you will love!
30. Visit again in a different season:
Since it is impossible to see and do everything, you will likely want to come back more than once! If you're wondering when is the best time to visit this city, my favorite time is spring. If you time it right you can see the city in bloom with cherry blossoms. The busiest time is during the summer months, when there are even more fun (and often free) outdoor activities but keep in mind lodging prices and temperatures are highest during the summer. Avoid really hot summer days by coming in the spring in April/May or in the fall when you might see the fall leaves changing color in September/October. If you love the holidays, come in December or early January to see the Rockefeller tree, Fifth Avenue windows and ice skate in the Rockefeller rink or in the less crowded Bryant Park or Central Park.
This list hits the best of NYC especially if you only have a limited amount of time, but it also barely scratches the surface of all this city has to offer! Comment below if you've been or what is on top on your NYC bucket list!
Read Next: NYC Subway Guide or Best NYC Doughnuts or Best NYC Ice Cream Places
PIN IT: