If you've watched my first Le Petit Chef video, one of my most popular videos, of the exclusive Celebrity Edge cruise dining experience, you are probably wondering about that cool light show. It is an augmented reality (AR) light show experience made by Skullmapping, a talented digital agency. While aboard the instagrammable Celebrity Edge, I had a chance to view the meal prep for a four course meal where Le Petit Chef battles against his miniature chef competitors. I also got to interview the Skullmapping team for insider details on how the project came to life.
Le Petit Chef falls into the AR experience category, but first I should clarify the difference between 360, virtual reality and augmented reality.
What is 360?
360 content is usually a video that you can scroll through to see the view from every direction, all 360 degrees. Watch my Tour of Quebec City for a 360 video example.
What is virtual reality?
Virtual reality often includes a headset and usually incorporates 360 video, that you can see by turning your head in any direction. The key difference is that there is usually an interactive element with virtual reality. You are no longer in the passenger seat like 360 videos, but now can choose different paths or options or play a video game from the driver's seat.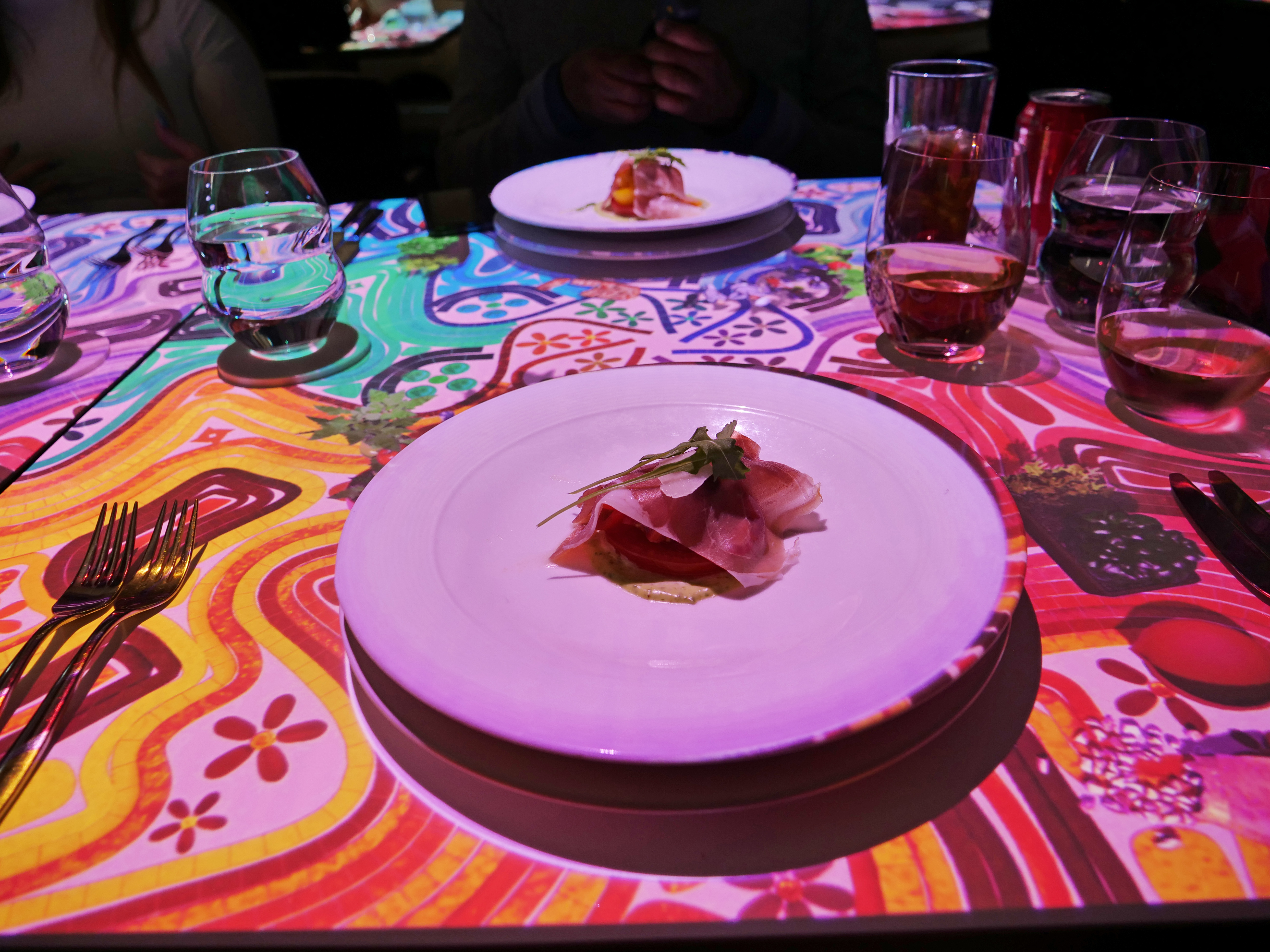 What is augmented reality?
Augmented reality or AR, is when something is added to your reality, it can be digitally or through light projections, like the experience with Le Petit Chef. Most people have experienced AR without even knowing it, for example with Pokemon Go or Snapchat and Instagram face filters.
The first time I saw Le Petit Chef was when I was invited to the press event with Celebrity Edge. I honestly didn't know what to expect and, unfortunately, I did not bring my camera. When I arrived at the event they were hyping up some dessert experience and I realized how cool it was, I took out my phone and clicked record and this is what I saw. There was a little funny chef called "Le Petit Chef" who comes out of his igloo to prepare a dessert in front of you on your plate.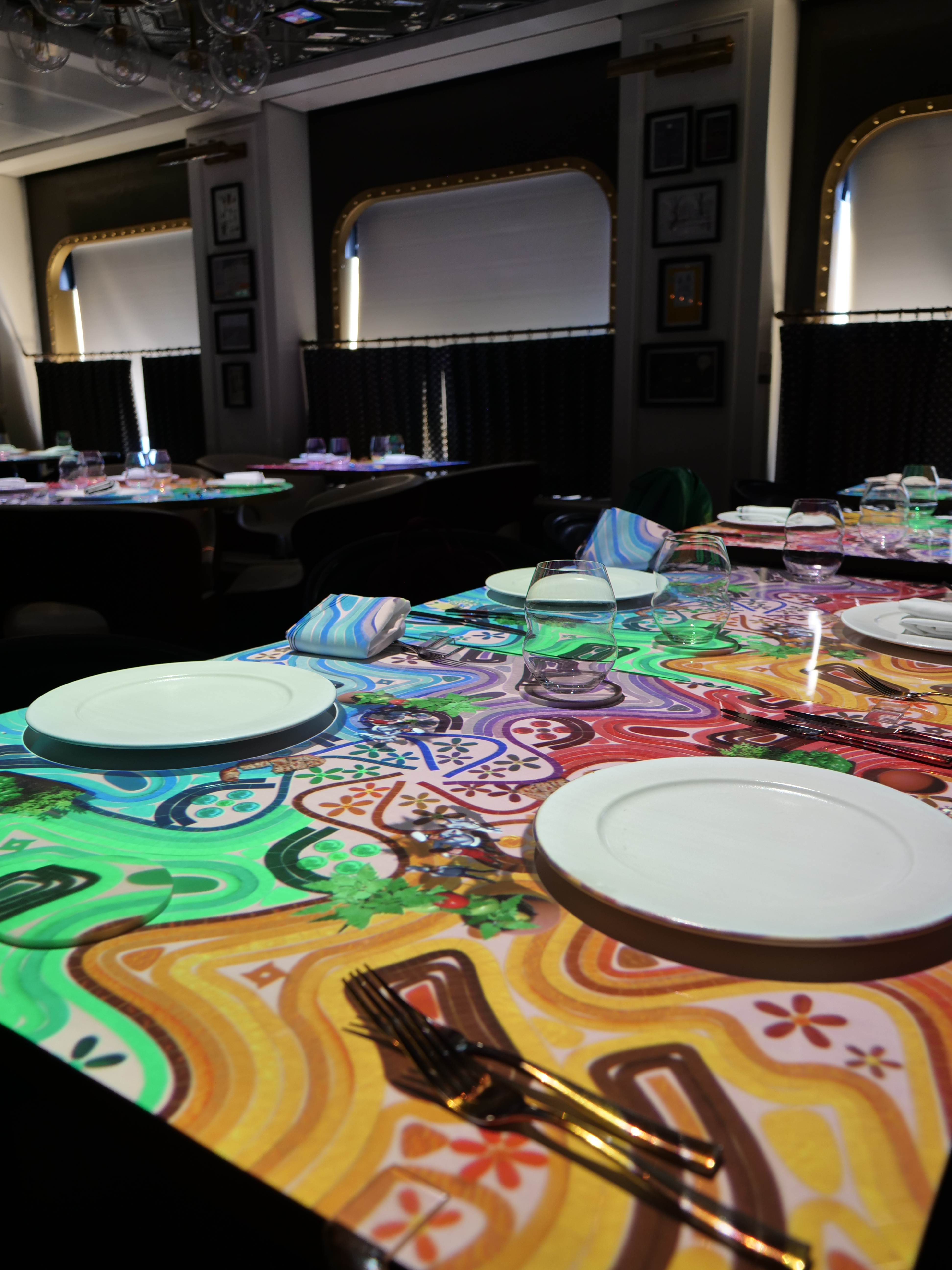 You have a real plate, cup and spoon set up in front of you and other guests next to you. Then a choreographed visual mapping starts playing like the kind you often see projected on buildings. Projectors display a little chef rolling the snow into a scoop of ice cream and his hilarious adventures trying to prepare a meal so much larger than him.
Skullmapping made the video projection by acting out the motions in a studio, then after about five weeks of editing, they develop it into a video that is projected directly onto your plate! Though this lightshow story looks super real and almost 3D – it is not a 3D projection – it incorporates shadows and optical illusions to make it look 3D!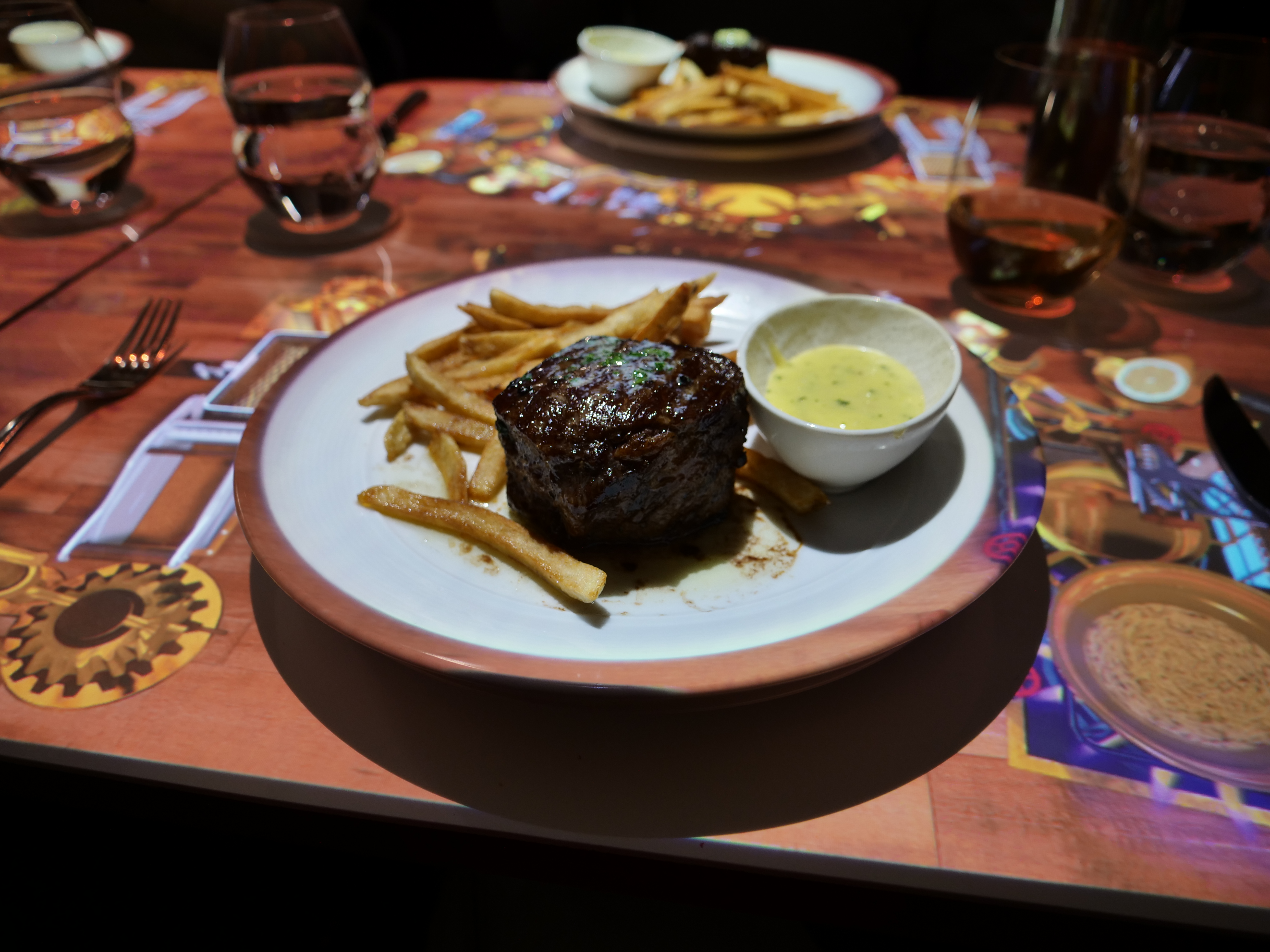 The best part of this Augmented Reality experience is at the end when you are brought a real plate with the exact same dish or dessert creation. The attention to detail, even down to the tiny footprint in the chocolate sauce, is amazing! This is an immersive experience a fun and unique way to enjoy a meal. I highly recommend everyone try to see this exclusive lightshow experience while on board Celebrity Edge.
Comment below any questions you have or your favorite part of this amazing experience.
PIN IT: