One of the best times to visit NYC is in April when spring flowers are blooming and the weather is beginning to warm up before it is almost too hot in summer. The high/low weather averages 62/45 degrees Fahrenheit or 17/7 degrees Celsius. If you love seeing flowers and cherry blossoms, read and watch our guide to the best places to see spring flowers here. Keep reading for the best things to do in NYC in April.
1. Pillow Fight:
New York's annual pillow fight on International Pillow Fight Day is celebrated in Washington Square Park. The only rules are not to hit too hard, avoid cameras and bring non-feather pillows. Mattress Firm's NoHo location also has pillows available for a $5 donation to their Foster Kids program.
2. NYBG Orchid Show:
The New York Botanical Garden's annual Orchid Show is a feast for the senses. Orchid lovers can enjoy a spectacular show uptown in the Bronx. Learn more about this year's theme and the history of the orchid here.
3. Macy's Flower Show:
For over 70 years Macy's Herald Square in NYC transforms its department store into a lavish garden showcasing millions of live flowers and trees from around the world. There are 3 participating cities: NYC, Chicago and San Francisco. This year's theme is out of this world: it's called Journey to Paradisios, Operation: Inspiration.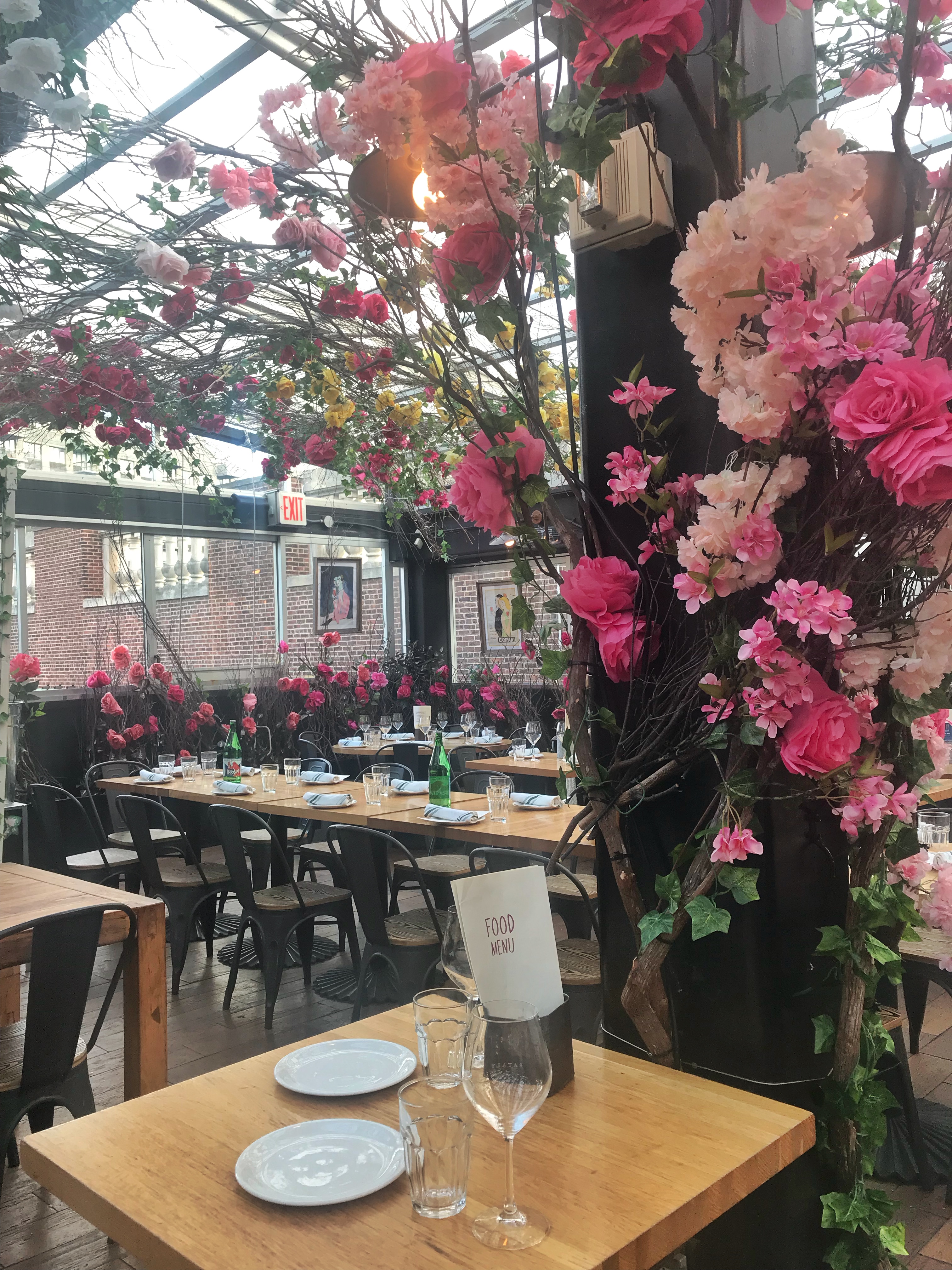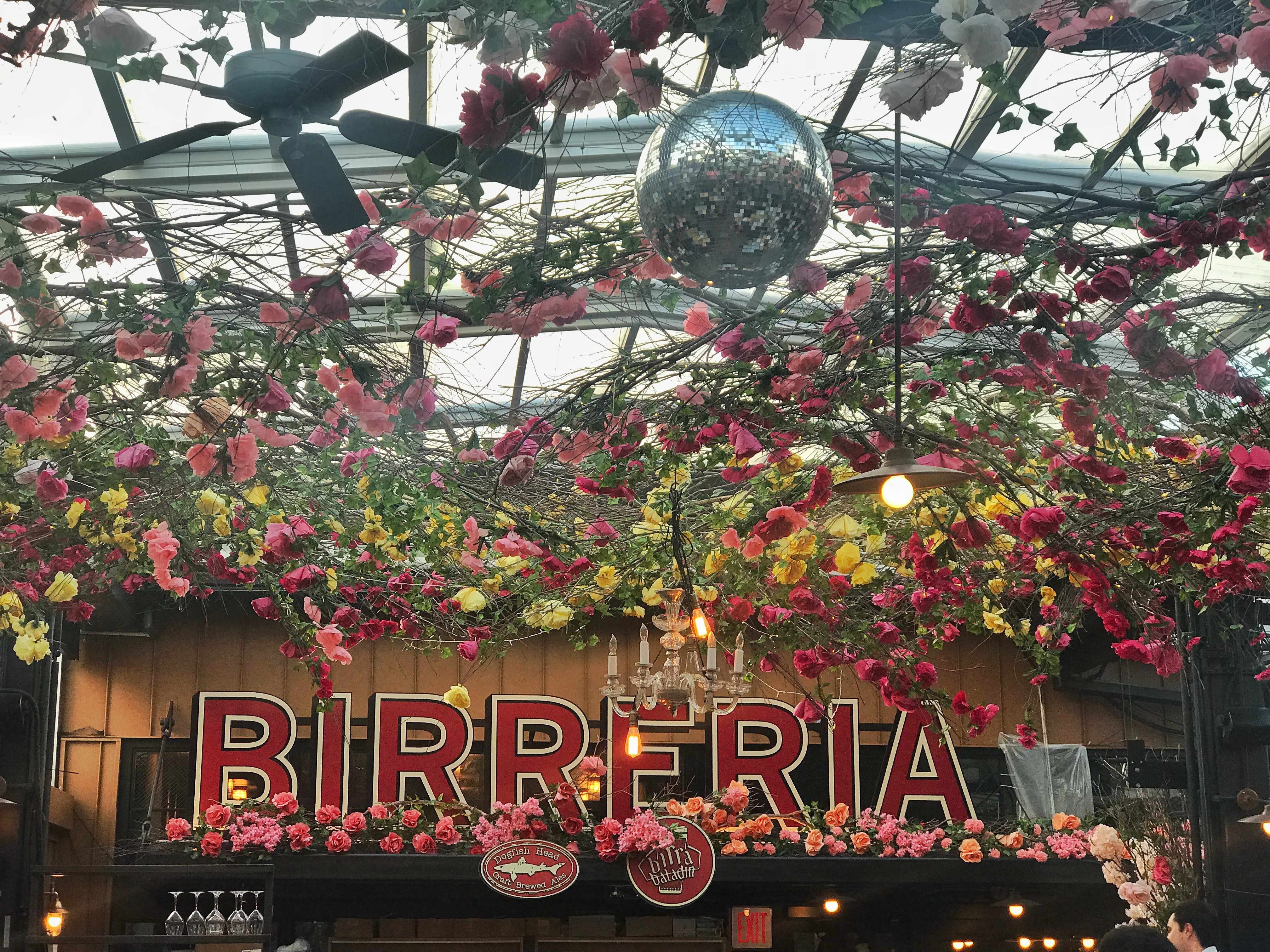 4. Birreria, Eataly Rooftop:
Spring marks the beginning of rooftop season. Sip on Italian wine at Eataly's rooftop, Birreria, that changes décor with the season. In spring it is blooming with fake flowers everywhere. See the menu here.
5. Roosevelt Island cherry blossoms:
This is one of my favorite places to see cherry blossoms, but it can get packed, go early to avoid crowds. Swipe your subway MetroCard to take the tram featured in Spiderman or take the F subway line to the island.
6. Walk the Highline:
Stroll over a mile of uninterrupted elevated park from Hudson Yards and the Vessel to the Whitney Museum of American Art just below Little W 12th Street. This former New York Central Railroad elevated track was transformed in 2009 into a "living system" park. Where else can you walk about 20 NYC blocks without waiting at lights to navigate between taxis or bikes?
7. Easter Bonnet Festival:
Walk along Fifth Avenue to admire and laugh at the interesting Easter bonnets. The parade route begins at 49th Street and proceeds up Fifth Avenue to 57th Street past the stunning St. Patrick's Cathedral. Learn more here.
8. Earth Day Initiative Union Square:
Attend the most high-traffic Earth Day event in the nation in Manhattan's Union Square. Almost 100 organizations gather in Union Square to celebrate Earth Day with free family-friendly events. Earth Day's Initiative hosts an annual event from noon to 6:30 p.m. This year they will countdown the 50th anniversary of Earth Day which began in 1970 with a Do Just 1 Thing campaign to encourage people to switch to clean energy.
9. Baseball season kicks off with the Yankees and Mets:
If you love baseball or just love the ballpark food and atmosphere then head to the Yankee Stadium or the Mets' Citi Field.
10. Tribeca Film Festival:
The Tribeca Film Festival was founded after 9/11 to draw people to Lower Manhattan. It is a forum for films of all budgets and styles from documentaries to shorts. There are several informative talks and discussions. See the schedule of events here.
11. Food Truck Festival:
Feast at the largest food truck festival in New York City. Grand Bazaar NYC hosts 17 of the top food trucks where 100% of the profits are donated to local public school students.
What's your favorite thing to do in April? Comment below!
Read next: Best places to see spring in NYC or NYC Subway Secrets
PIN IT: