Prepare for your trip to Paris by getting in the spirit with these gifts for friends, loved ones or yourself. Share this Paris holiday gift guide link to let them know what you'd really like for the holidays this year! And don't forget to check out our Tech Gift Guide.
1. "Wake Me In Paris" Sleep Mask, $14.00: This handmade satin sleep mask is the perfect accessory on a flight to Paris!
2. Red Beret Hat, $10.95: Wear this statement hat to channel your Parisian spirit!
3. Laduree Eiffel Tower and Macaron Keychain, $51.60: Lauduree is famous for their sweet treats, but for any macaron-lover who wants to savor their macaron memories this Laduree boxed keychain is the perfect present.
4. Macaron Apron and Oven Mitt Set, $19.99: This is the only apron for cooks who love macarons and French pastries.
5. Kate Spade Pouch, $30.00: This pouch can zip up pencils or separate small things in your carry-on bag!
6. Kate Spade 2018 Agenda, $30.00: Planning a trip to Paris next year? Plan it in the City of Lights Agenda!
7. Paris Passport Holder Case, $9.99: This is a conversation starter at customs in Orly or Charles de Gaulle airports.
8. Paris Drawn Luggage Tag, $9.90: Tag your luggage with this stylish statement.
9. DGQ Fashion Canvas Satchel, $23.99: This bag is perfect for the Francophile who is looking for a simple but cute day bag.
10. French Chocolate Truffles Gift Box, $16.90: Share a taste of France with these delicious individually wrapped truffles in Maxim's signature red box. Made in France.
11. The Paris Wife book, $9.49: Learn about Ernest Hemingway through his first wife during the Jazz-age in Paris. For more travel-inspiring reads for book-lovers, check out our Top Travel Books Bucket List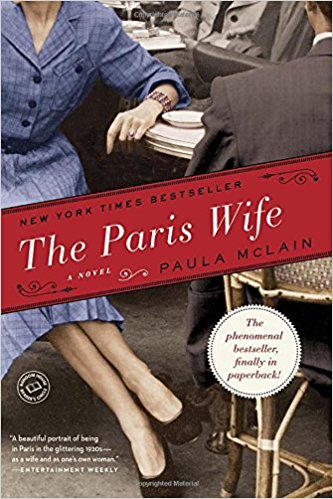 Do you love Paris too? What Parisian gift is on your list for the holidays?
PIN IT: